Sustainable development frameworks
Sustainable development frameworks are comprehensive and integrated models that enable organizations to implement and scale successful digital transformation, amplify business and sustainability through digitalization, and enable and leverage data to improve operational efficiency.
Sustainable development is not optional
With a roadmap for setting clear goals, measuring progress, making adjustments and tapping into shared value ecosystems, sustainable development frameworks offer a comprehensive approach to sustainability that enables businesses to remain competitive and sustainable in the long term.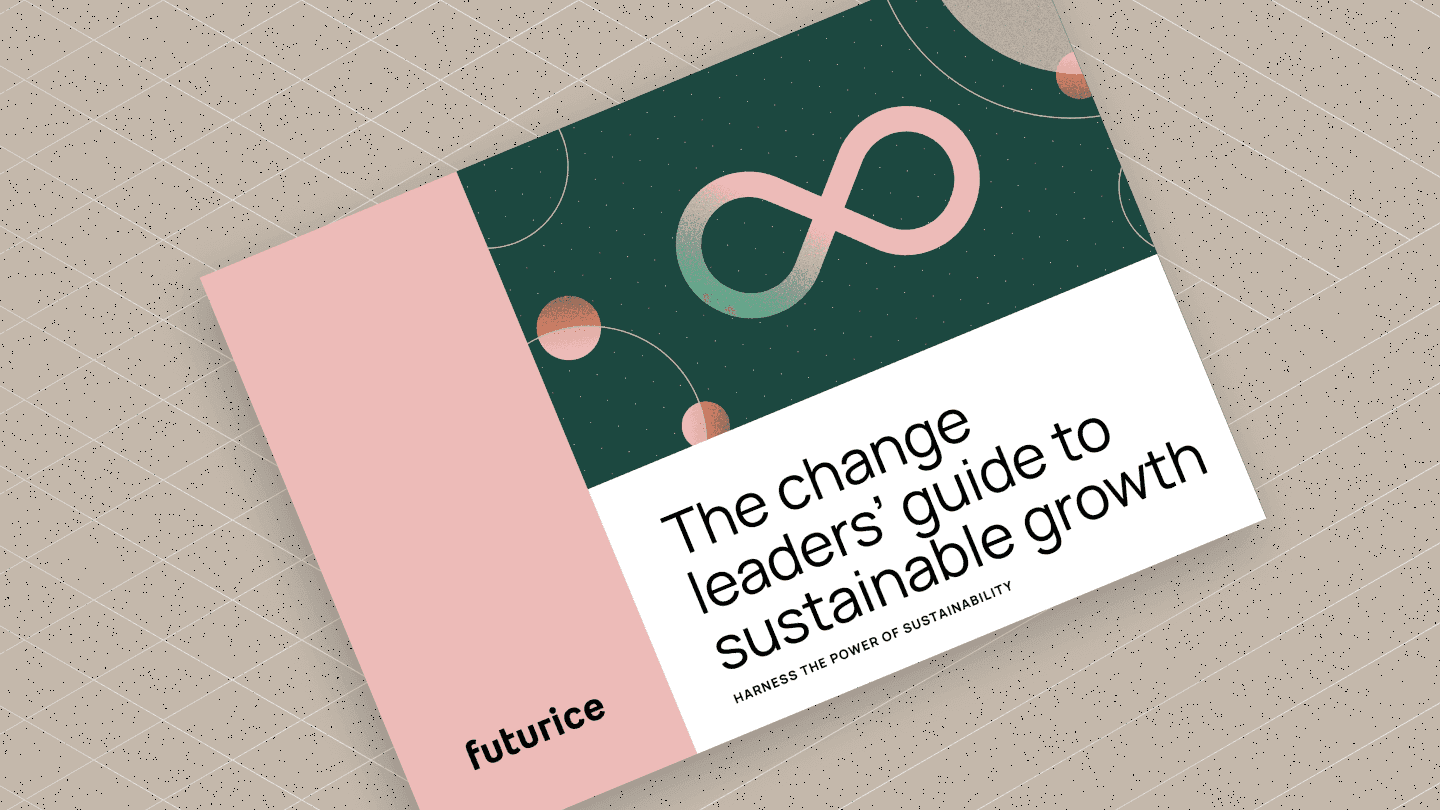 The change leaders' guide to sustainable growth
By embracing sustainability, businesses can achieve positive outcomes for the environment while also pursuing business objectives such as increased revenue, customer loyalty, and market share simultaneously. This guide explores how businesses can adopt a digital-first mindset to implement sustainability practices and reap the rewards of sustainable development frameworks.
Key components of sustainable development frameworks
Digital transformation, twin transition, data enablement and operational efficiency are integral parts of sustainable development frameworks.
Case studies
The future isn't what it used to be. People and businesses around the world are facing the rapid effects of the climate crisis, demographic change, inequality, and decentralization. At Futurice, we believe the time to react is now — ignorance isn't bliss, but information and data are. See some examples of what we have done in the field to help organizations achieve their sustainable development goals.