Back to Industries
Boosting the manufacturing industry with digital services and data
How can manufacturing businesses create more value and impact? Our specialization in lean and agile digital service development can help you create connected factories, better services, and manufacturing business models of the future. Let's start innovating and using your data in a way that transforms ways of working and gives you the optimal competitive advantage.
The state of the manufacturing industry today
Successful manufacturing in the world of uncertainty, disruptive technologies, and sustainability policies is all about creating more customer value and positive impact. Manufacturing strategies, supply chains, resources and operations face challenges everywhere. Preparing for the unexpected has become a permanent fact of life owing to a constant shortage of parts, resources, and talent.
As low-cost countries get better at hardware, competitive advantages in higher-cost markets, such as Europe, must be found by digitalization and local presence, not products. Also, many companies in the higher-cost markets want to be successful, for example, in China. At the same time, requirements for the traceability of materials are growing, along with demands for carbon neutrality and sustainability. With new innovations and technologies replacing old ones, traditional manufacturing companies are turning into data and service businesses – but how efficiently?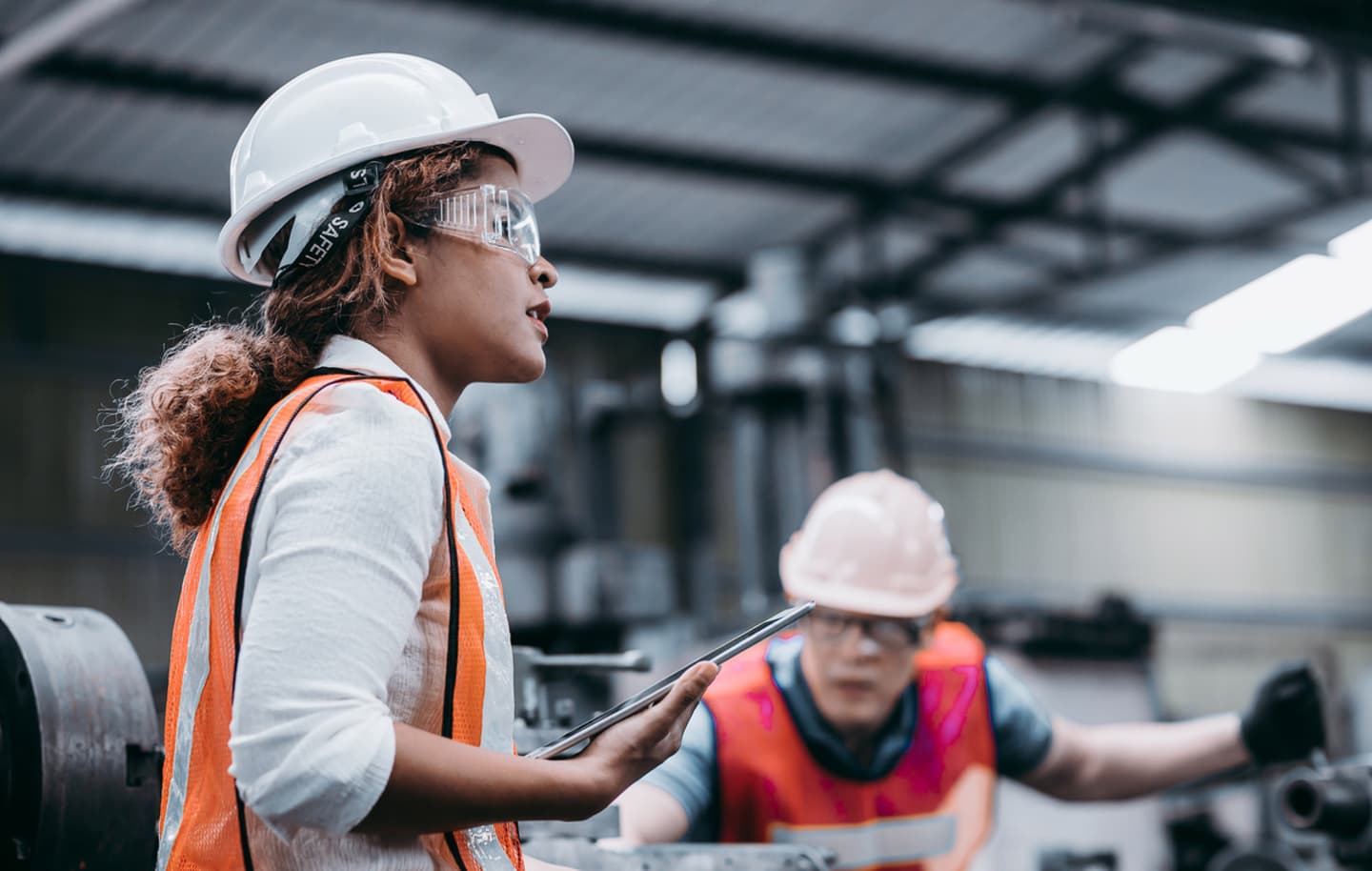 How Futurice can help the manufacturing industry
We help you design and develop services and use your data in a way that transforms ways of working to make a real, lasting difference. Change is needed in people's actions, not just in technology. The key to strengthening your customer satisfaction and stabilizing cash flow is services – a sold product is a one-time deal, but a contract is a relationship.
To offer services that your customers really need, we
• help identify the problem worth solving
• support you in co-creating and testing concepts in an agile manner by involving your customers
• enable your organization to create continuous service development processes to keep ahead of your competitors.
Competitive advantage through listening to the customers and co-creating the services
Through better understanding and shared vision, meeting and predicting the customer's needs, and thus resource planning, improves. Also, customer experience and human-centric design are crucial to stand out from the crowd. Co-developing your services with your customers reduces investment risks, guarantees the results that meet end users' needs, and responds to the rapidly changing environment. The planning phase, where most of the costs are determined, benefits in particular. In addition, the service is developed quickly, and your customers become true partners who are now willing to buy and use your services as their own.
Take a data-driven approach to manufacturing business development
We help you utilize your data in your business development in an impactful, customer-oriented way. Instead of just keeping your processes and hardware up and running, we concentrate on continuous optimization and predictive modeling, turning the old system hierarchies into data platforms. In addition, we build a holistic view of the manufacturing and supply chains, a fundamental function in removing the silos and co-working more efficiently. It's time to draw your roadmap toward a genuinely data-driven and future-proof business.
We help you solve manufacturing industry challenges by
Co-creating and commercializing digital services that engage your customers, maximize customer lifetime value and minimize the business risks

Maximizing operational excellence with human-centric design (EX/CX) methods

Bringing data together and into real use by creating data platforms and operating models

Integrating physical and digital environments into seamless customer experience, including accessibility and usability

Differentiating from the competition by making an impact for the clients, environment and the society

Providing the teams and talent you need in bridging the gap of your techie needs

Renewing your culture and processes to support digital transformation and attract talent

Adopting new technologies: data analysis, data monetization, machine vision, AI, robotics, face recognition, VR, voice control etc

Creating new business models and ecosystems with other operators and stakeholders

Creating a tangible digital transformation roadmap from your strategy KPIs, then start executing them with you.
When getting started, our first steps are to…
Identify what your customers really need, not just what they want.

Define what needs to be done to get there.

Focus and effectively organize a multidisciplinary team to deliver exactly that.

Use data and latest technologies to create the ultimate customer experience, increase operational efficiency and more.

Listen, iterate, develop, repeat.
Manufacturing case studies
Get in touch with our manufacturing experts
Get in touch
Join our growing number of satisfied clients—leave your contact information using this form, and our team of experts will reach out to you soon!