Project navigation game
Project Navigation Game is a game that helps to uncover problems in your project, which you didn't know you had! It covers all project areas: budget, scope, objectives, people, organization, practical arrangement, and more. The game also helps to build up the team.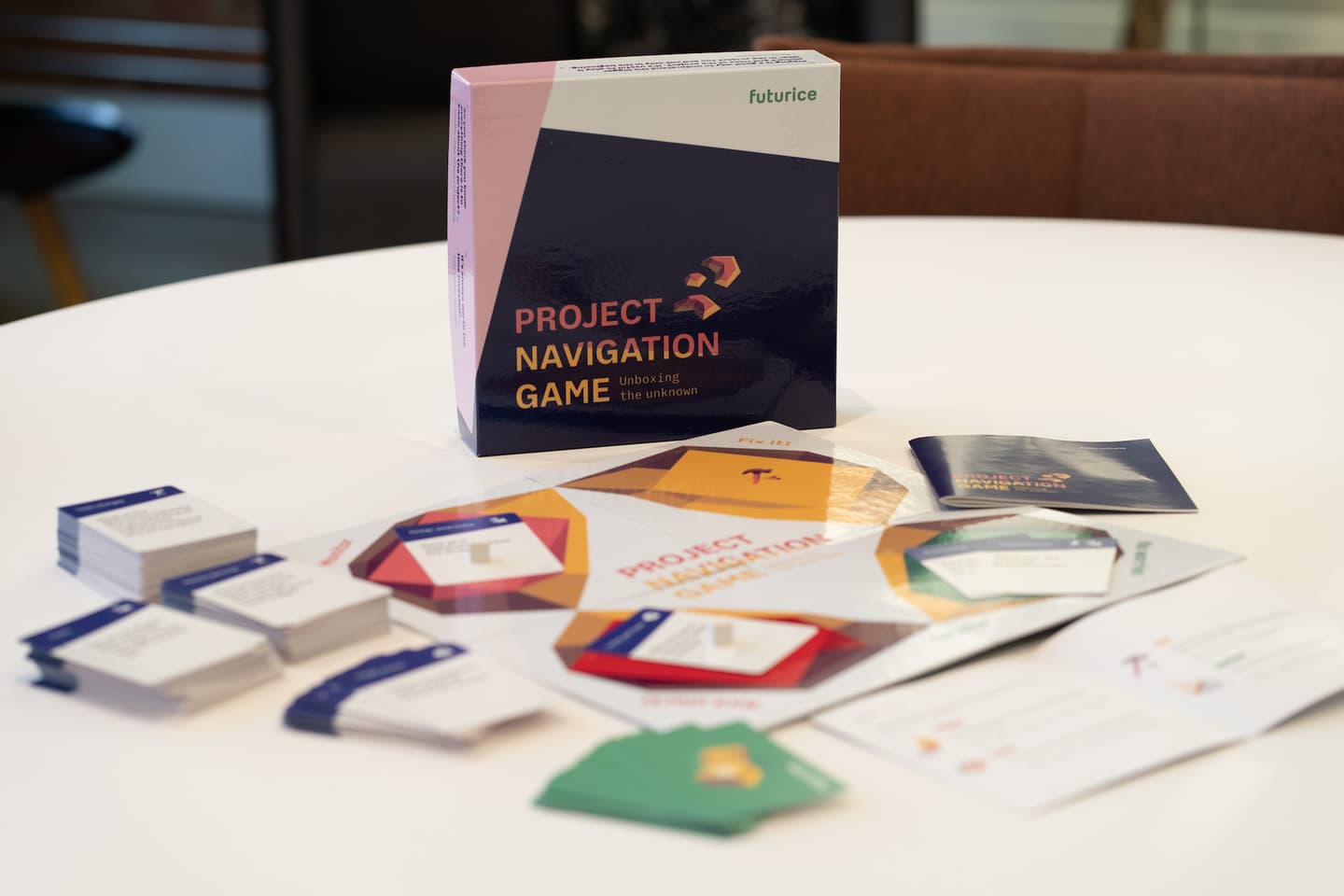 What value does playing it bring?
The value partly depends on what is uncovered during the game. From real life examples, the value can be as large as a couple of weeks of time from the entire team. In any case Project Navigation Game will increase understanding, project ownership and trust within the team.
Who should participate?
The entire team. This is anybody who works on the project on a daily basis and is hands on.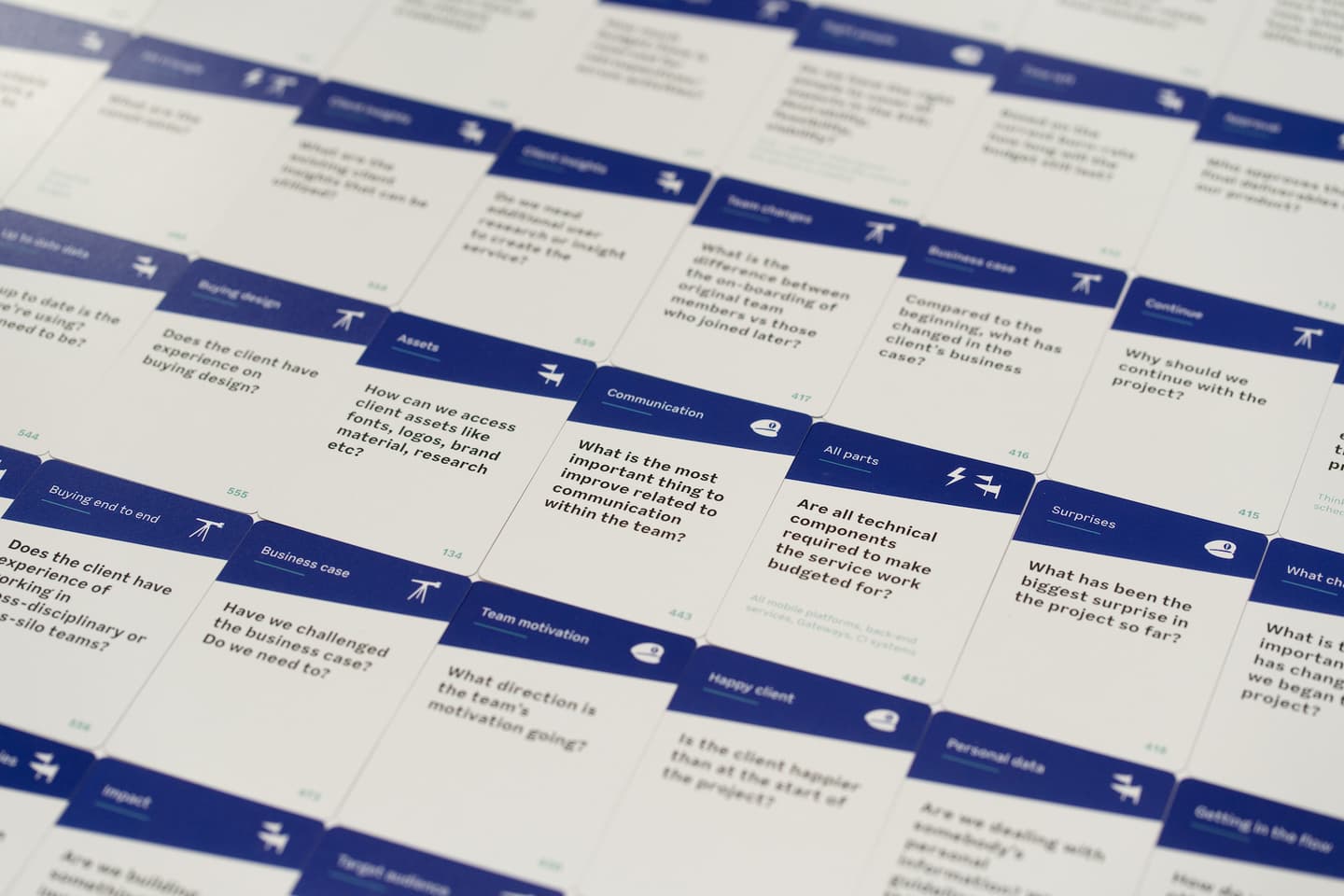 The game has the most impact when it is played 1–3 weeks after the start of the project. It continues to be valuable as a retro activity every 3–6 months. It loses impact towards the end of the project (if there is less than 3 months to go).
What is needed to play PNG?
The Box
Time: 1.5–2 hours
Team
Facilitator
The Project Navigation Game is an outcome of individuals and teams from across functions who came together to make this available to all as an open source asset. Here are all our alumni who contributed to the project.
Original creator: Peter Tennekes, Agile Coach
Original visual design: Ella Eiranto, UI/Visual Designer
Ideating & support:

Laura Aho, Senior Service Designer
Lucia Nazzaro, Software Developer
Mikko Marjakangas, Brand Designer
Rudolf Poels, Agile Coach