Back to About Futurice
The Futurice culture
Culture has been the cornerstone of our company from day one. More than 20 years ago, our founders wanted to create a community where people genuinely enjoyed coming to work every Monday. And today, that still remains at the center of our philosophy – for our people to feel welcome and at home when they're at work.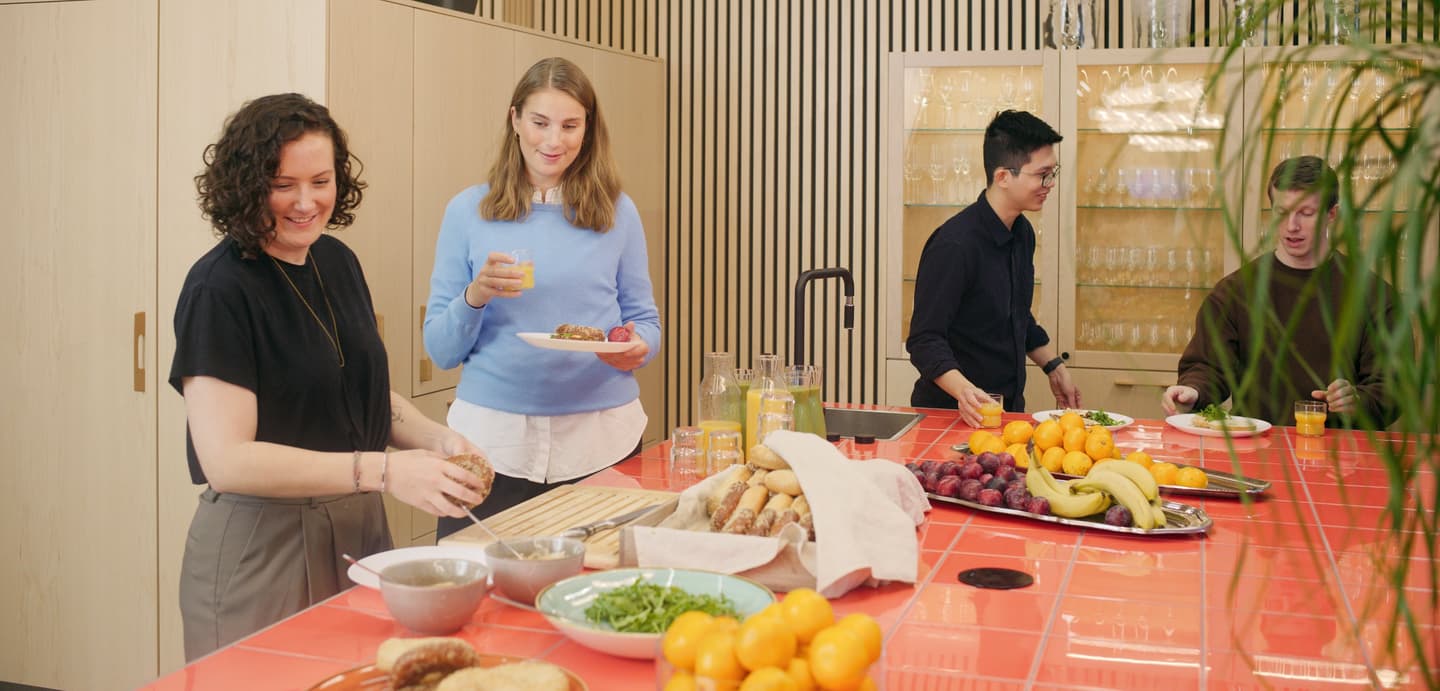 What's a welcoming company culture made of? We can't speak for every organization, but ours is based on us Futuriceans, a diverse group of people committed to the same values and principles, and eager to find meaning and purpose in our everyday work.
We're self-starters, and our company's structures and leadership are only there to support and enable us. We have the freedom to make autonomous decisions and get things done the way that makes the most sense, and with the tools that best fit each task.
We embrace feedback and learning as key parts of growing as professionals and becoming even better at what we do. Our salaries are competitive and linked to our transparent career level model, but at the same time our next career steps are never tied to a rigid corporate ladder – you're the best person to determine where you want your own career journey to go.
When hiring new talent, we're not looking for people who simply fit the mold, but rather people who will enrich and strengthen our culture. We are a colorful bunch with varied backgrounds, and our journeys make us the company we are today. This is a major advantage for us, and a big part of why we invest heavily in diversity, equity and inclusion.
If you want to be a part of the Futurice story, take a look at our open positions. If you're interested in what our culture has helped us achieve, read more about the work we've done.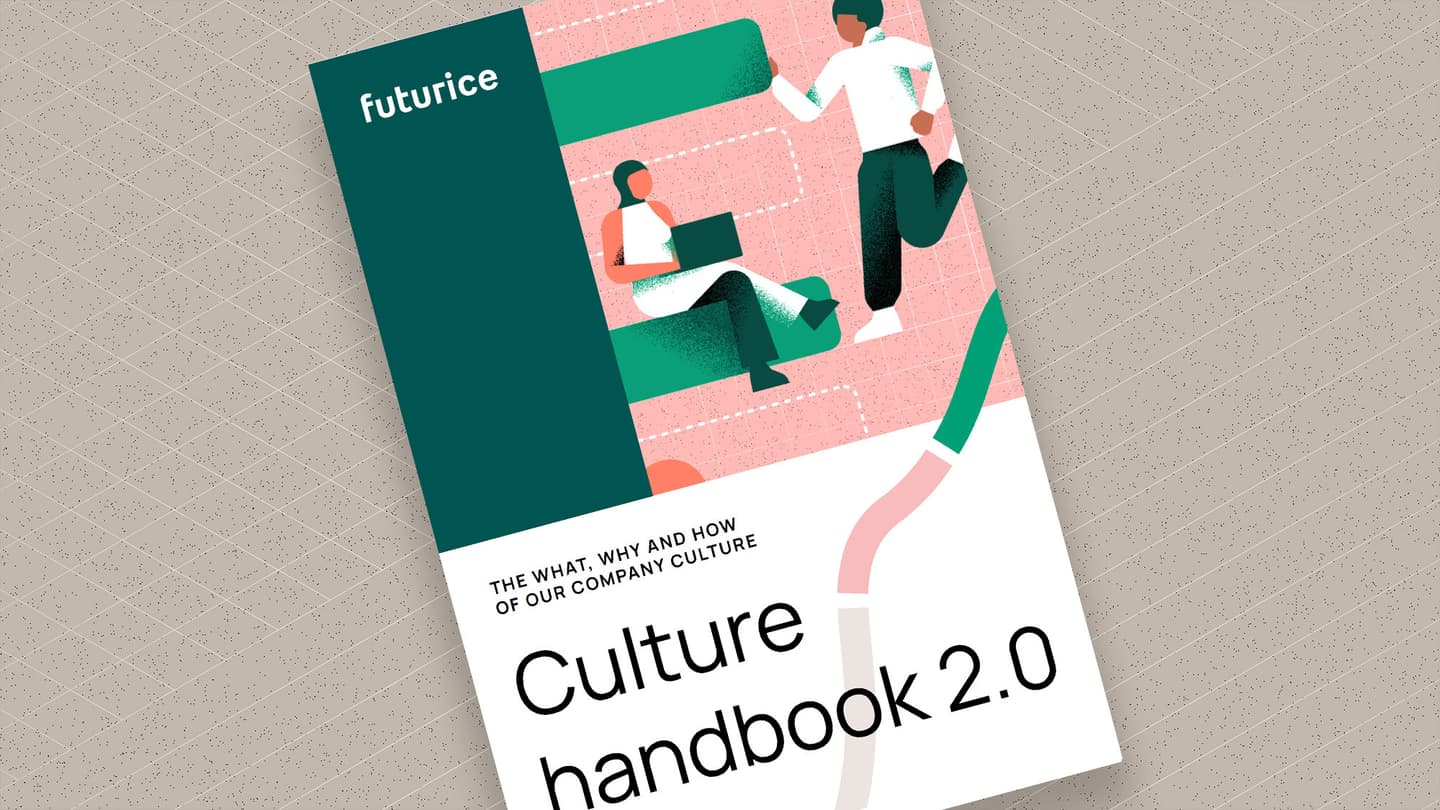 Futurice culture handbook 2.0
Care, trust, transparency, and continuous improvement – these are the values at the core of Futurice and our way of working. They define how we work, provide continuity in a changing world, and keep us unique. We are committed to living by them, even when nobody's looking. Ask anyone.
Our values are tightly connected to one another. Together, they form a system that supports and strengthens itself, with each value providing the foundation and justification for the others. We haven't invented them – we've simply discovered them while doing our best work.
Care

We look out for each other, our clients and the world around us. When we're concerned about something, we speak up, open a respectful dialogue, and listen to others. Our caring mindset also extends to our work: we take pride in doing a damn good job.

Trust

At Futurice, trust is given – not something you have to earn. We believe people are fundamentally good. We assume good intentions and trust each other to make validated decisions autonomously. We expect integrity, and offer plenty of freedom in return.

Transparency

We don't like working on a need-to-know basis. We share relevant information and disclose the thought process behind the decisions we make. Having access to all the facts enables us to make the right choices in our everyday work and focus on what's really important. It also helps build trust.

Continuous improvement

We strive to be the ultimate learning platform for our employees in order to grow the next generation of digital leaders. We value both successes and failures for what they can teach us. And because we care about our clients, we aspire to become better at what we do, little by little.
When making decisions, we always follow our 4x2 thinking to make an impact far beyond our own bottom line. It guides us to consider the resulting impact on four areas – our people, our clients, our company as well as the world around us – and in two different time frames, both now and in the future. The same logic applies on all levels from choosing which companies we want to work for, to deciding on employee benefits or purchasing a new espresso maker for the office.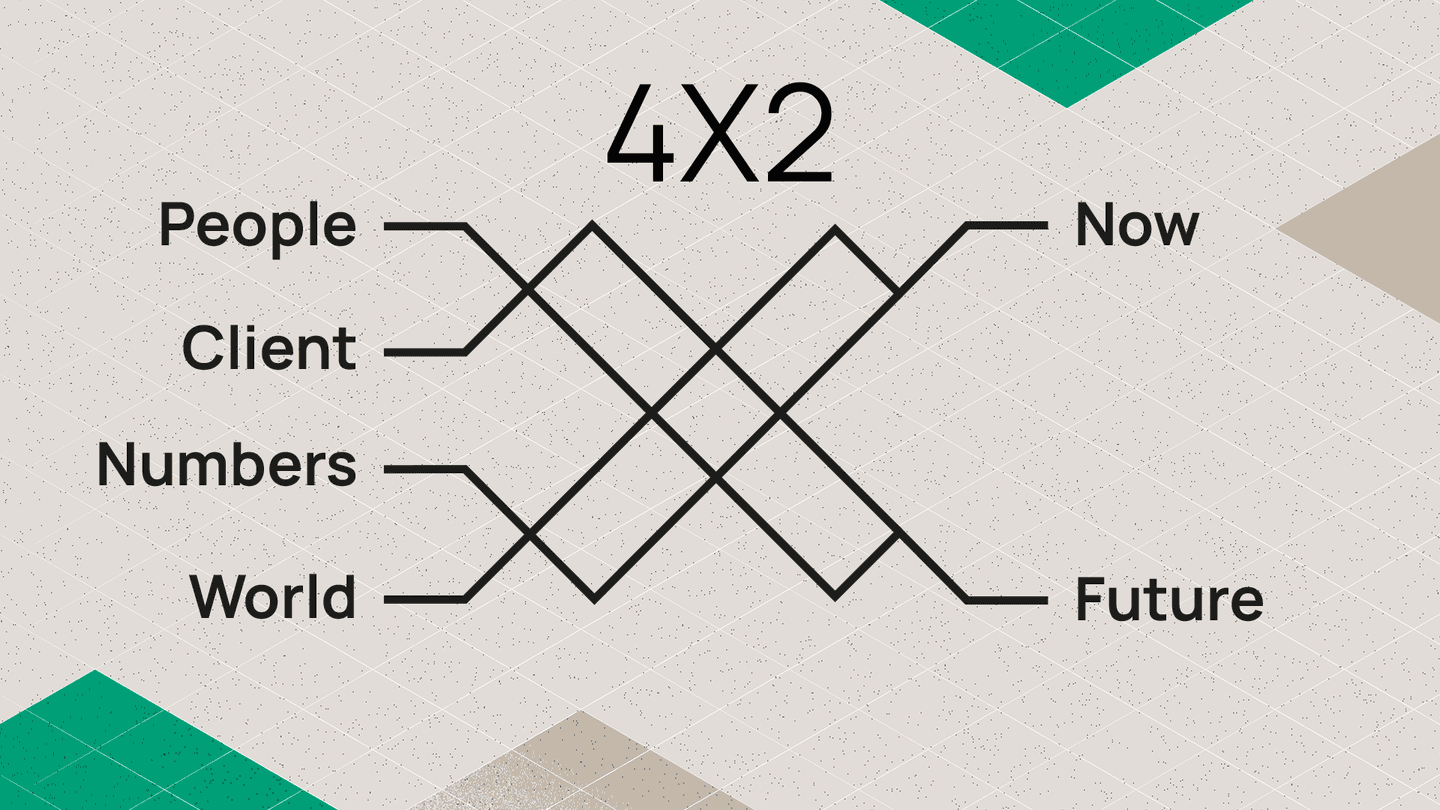 How do we work at Futurice
It's hard to get an all-encompassing view of what everyday life is at a company without experiencing it first-hand. To give you an idea, here are some concrete examples of how we live our values in practice and what they mean for our employees.
Work where it's convenient
We use world-class tools that enable our teams to collaborate smoothly across borders, and whether we work remotely or at the office is up to us. We're not required to move abroad in order to work for our international clients – and our working hours are also flexible, of course.
Ultimate learning platform
In the spirit of continuous learning, we want to offer Futurieans the best place to grow as professionals. In addition to learning in our daily work through feedback and project retros, we have access to a variety of both internal and external training opportunities to develop our skills.
Freedom of choice
We know how we work best. We have the option to pick the devices and tools that best fit our needs and preferences, and use our accumulating device budget to update our individual work equipment when necessary. If we need to purchase something with company money, there's no lengthy procurement process – we just evaluate it using the 4x2 logic.
Contribute to the common good – and get paid
We have the opportunity to volunteer our skills to contribute to the common good through our Spice Program. Whether it's open-source code, facilitating new ways of working for NGOs, or anything else with a societal impact, we get reimbursed for giving back to the community in our free time.
Get in touch with our team