Back to Case studies
Helsinki Marketing: The world's first sustainable lifestyle online service
Helsinki is committed to promoting a more sustainable lifestyle for everyone. The city wants to provide every resident and visitor with the opportunity to live more responsibly and sustainably, and to be a city where people learn about and introduce better ways of living together. Helsinki has set a goal to achieve the carbon neutrality by 2035 and is aiming for a 60% decrease in CO2 emissions by 2030.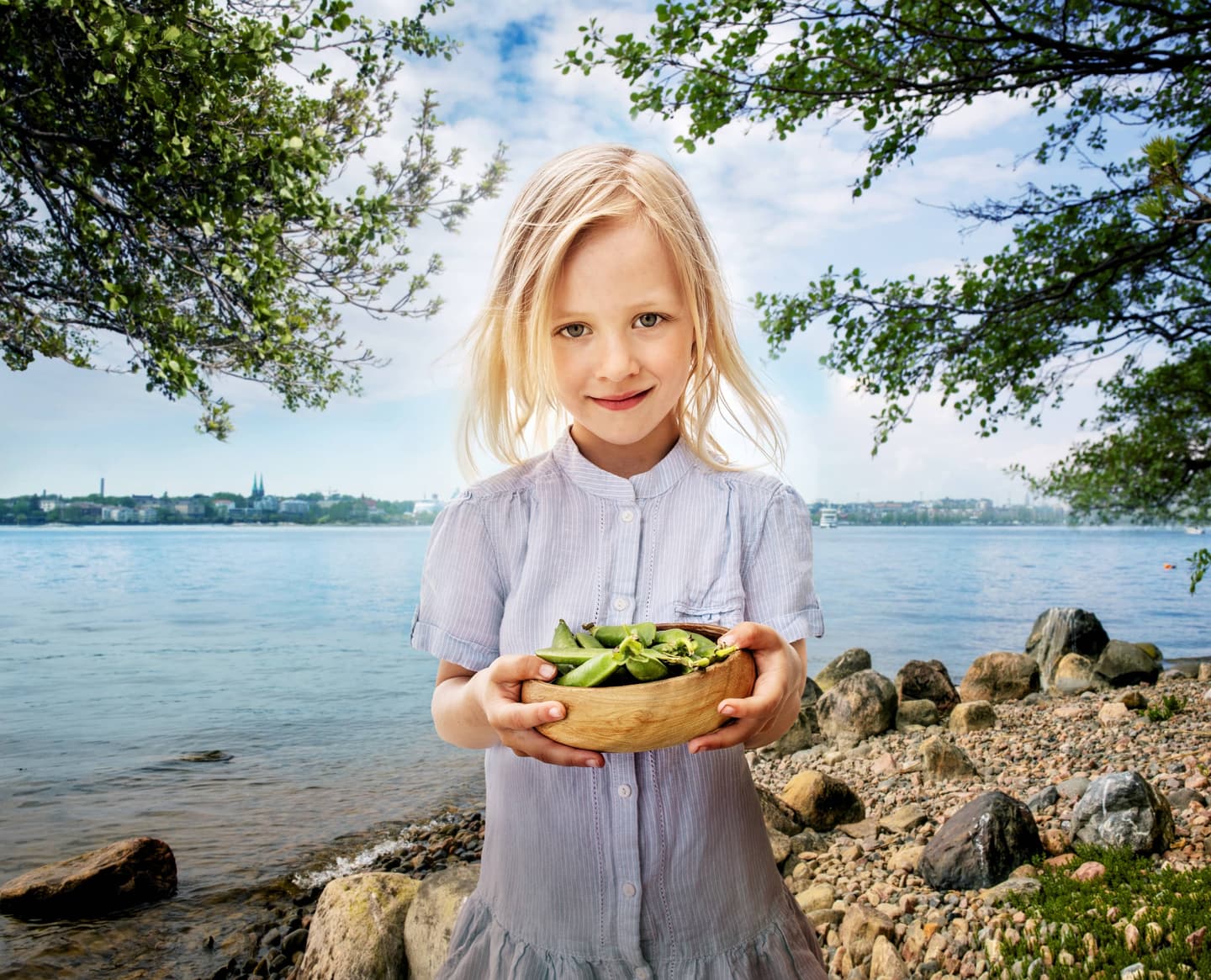 With the political and scientific conversations around climate change dominating the global news, Helsinki wanted to demonstrate how to build a culture of sustainability to guide residents, visitors and business owners – giving everyone a chance to be part of the wave of change and to care for the environment in smart, effective ways.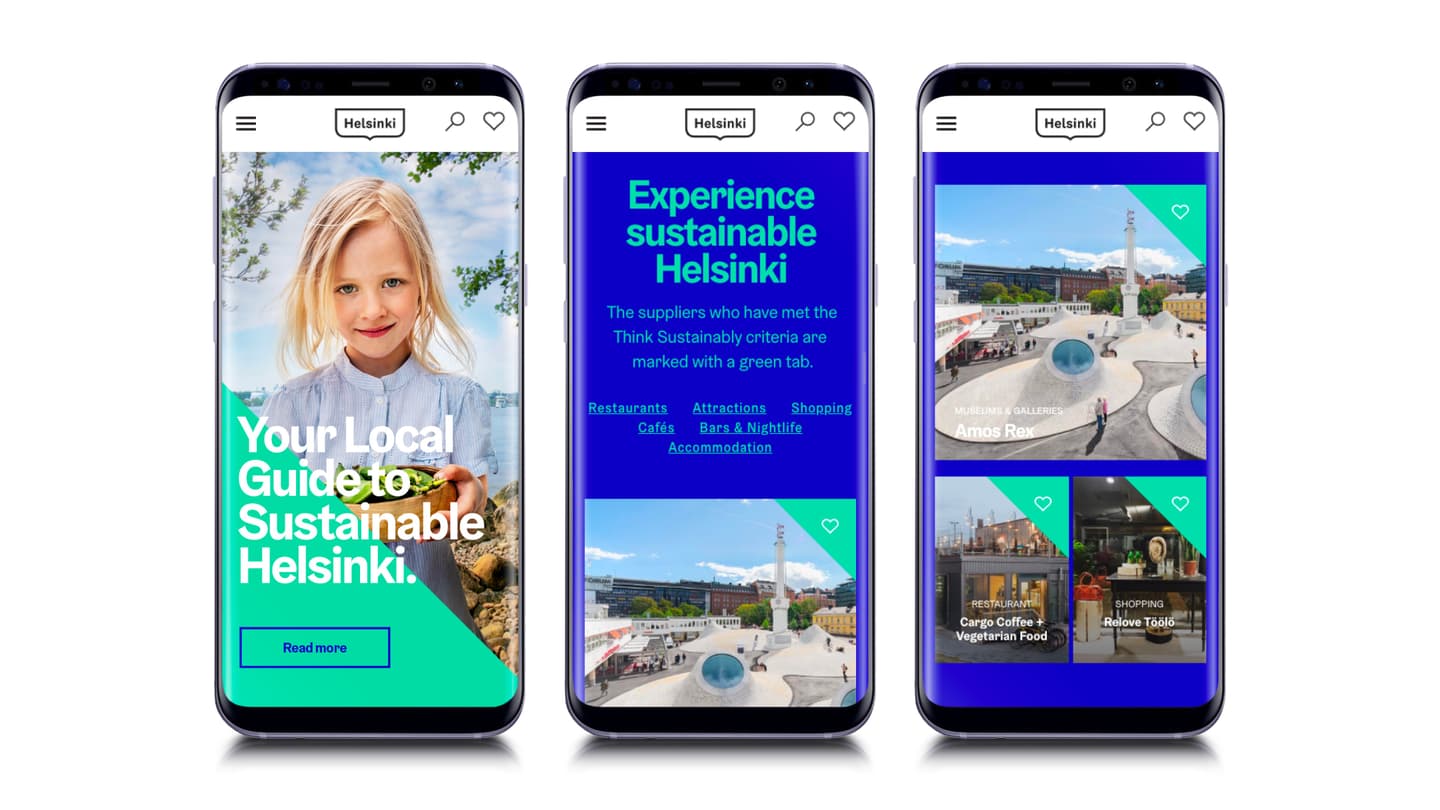 When thinking about the future, 2/3 of Helsinki residents identified the climate crisis as a major concern. People are interested in how to personally contribute to protecting the environment and how to make socially responsible choices. Many find their inability to do nothing about the prevailing situation a source of frustration. There was a great demand for ways to channel the frustration into something productive.
The city needed something more than just service design or technology. They needed a concept that would make it possible for citizens and businesses to make a positive change together. Helsinki needed a platform for better living.
120businesses/service providers in the service

90%of survey* participants have taken concrete actions towards sustainability encouraged by the criteria

* Impact analysis survey, Demos Helsinki (2019)

3.5 millionsessions in MyHelsinki.fi (2019)

89%of the international users rate the site 4 or 5 on a scale of 1 to 5

850 millionearned global media reach

962 millionsocial media reach

423articles written about the service around the world

€7.9 millionearned media value globally
The project started by defining how the service would support Helsinki's strategy as well as the narrative of the world's most functional city with the aim of reaching carbon neutrality by 2035.
The first workshops gave us a tone of voice and an idea for a platform that would make it possible for people to have an impact through easy, more sustainable daily choices and by rethinking their lifestyles. The service would also help businesses and service providers identify areas in which they could work more sustainably.
It became clear that the city is the facilitator and provides the platform. The residents, businesses and service providers are the doers and storytellers. This allows the concept to sell itself in terms of shared content, creating a platform based on organic growth.
It's digital storytelling at its best.
Based on innovative concept and sustainability criteria, a new service called Think Sustainably (Valitse vastuullisemmin) was designed and developed under myhelsinki.fi. It lets users select businesses and service providers that are committed to operating sustainably. It also includes a journey planner feature that enables choosing emission-free transportation options to the wide variety of experiences on offer in the city. The route planner provides CO2 emissions in grams per person per trip.
The new service is based on sustainability criteria developed by independent think tank Demos Helsinki together with local experts. When local businesses and service providers like restaurants, cafés, shops, accommodation providers as well as experience services meet the criteria, they can be included in the service. The criteria highlight ecological sustainability and the fight against climate change, while also taking into consideration other aspects of ecological and social sustainability.
The technical solution brings together the criteria and open location and event data, as well as HSL's journey planner API. The result is a service that provides residents, visitors and business owners with practical tools to make more sustainable choices and business decisions. The MyHelsinki Open API is an open interface of three databases maintained by Helsinki Marketing. The up-to-date and standardized data, edited by our content experts, ensures consistency in communicating Helsinki's services to locals and visitors.
The HSL journey planner API offers data regarding routing, geocoding, map data and vehicle locations. The journey planner feature created for the Think Sustainably service enables users to choose the transportation option with the lowest carbon footprint. In the future, we aim to bring the sustainability data in the Think Sustainably service as a part of MyHelsinki API data to serve a wider audience of software developers and commercial partners locally and internationally.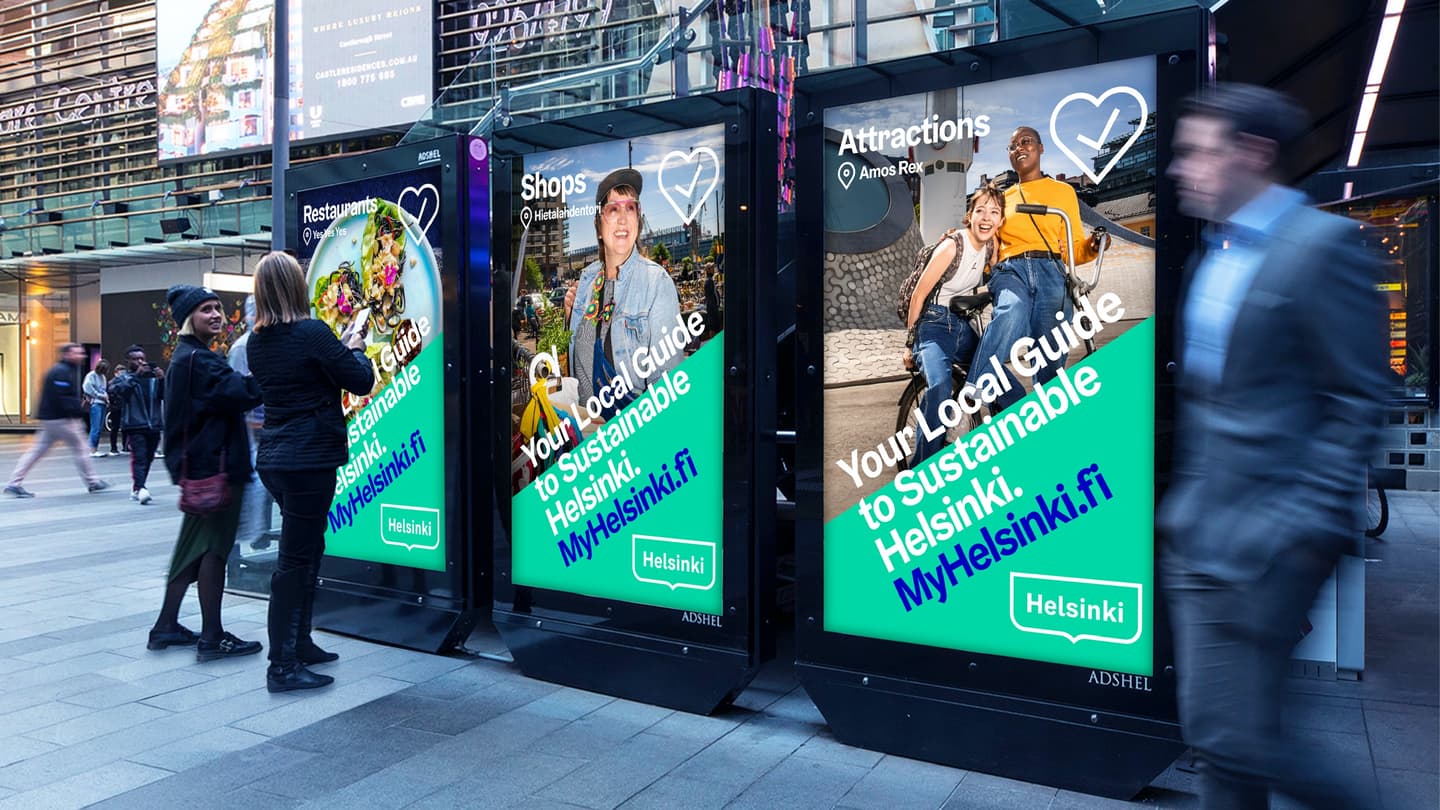 A range of global media were interested in the topic with The Independent, Dezeen, The Guardian and La Repubblica writing articles about the service among others. The world's leading trend firm Trendwatching showcased the service as their Innovation of the Day: "It might seem extreme, but Helsinki's level of transparency will quickly become the new normal." (Trendwatching Aug 19th, 2019)
Most importantly, the service has had a real environmental impact. According to an impact analysis run by Demos Helsinki in November 2019, the service has encouraged over 90 % of the participants to take concrete action towards sustainability based on the criteria, such as switching to renewable energy or selling leftover food at reduced rates to cut food waste. The service has also encouraged almost 90 % of participants to take significant steps towards making their businesses or services more sustainable.
Case examples of the impact
Kämp Garden

Succeeded to switch not only their locality but the whole shopping mall to renewable energy.

CO2 emission reduction: 375 tons per year. Equivalent to appr. 37 average Helsinki residents' annual CO2 emissions.

Design Museum

Switched to renewable energy.

CO2 emission reduction: 43 tons per year. Equivalent to appr. 4 average Helsinki residents' annual CO2 emissions.

Helsinki International Film Festival Love & Anarchy

Managed to cut down 1400 car kilometers by fetching some of the VIP guests by train from the airport. The trip is equivalent to a drive from Hanko to Nuorgam.

CO2 emission reduction: 220 kilos.
Launching the Think Sustainably service is just the beginning of a journey. The service is continuously developed in order to meet the changing demands for sustainability and maintain a high level of ambition. More and more businesses and services are included in it.
Solutions to combat climate change are everyone's concern and implementing them is not just a task or a privilege for a small minority. Stopping climate change requires both major structural changes and everyday action. Helsinki invites everyone to work for a better, more sustainable future.
Customer: Helsinki Marketing
Design: Futurice, Demos Helsinki
Marketing: Columbia Road, N2 Albiino
Production: Futurice
Helsinki Marketing is a city-owned marketing company that aims to raise international awareness of Helsinki. Because digital services are the cornerstone of its operations, the city is a great test platform. They have launched locally and globally award-winning services every year, such as MyHelsinki.fi, a service for local recommendations, and WeChat MyHelsinki Mini Program, which offers tailored city recommendations, including intelligent transportation and payment methods. All the services rely on open data, MyHelsinki Open API.
Want to know more about this?