Back to Case studies
Volkswagen: Driving the adoption of carbon-free mobility with Audi EV&me
VW's 2025 strategic goal is to "make mobility sustainable for us and for future generations". A key part of this is carbon-free motoring and the adoption of electric vehicles – still a novel choice for most car buyers.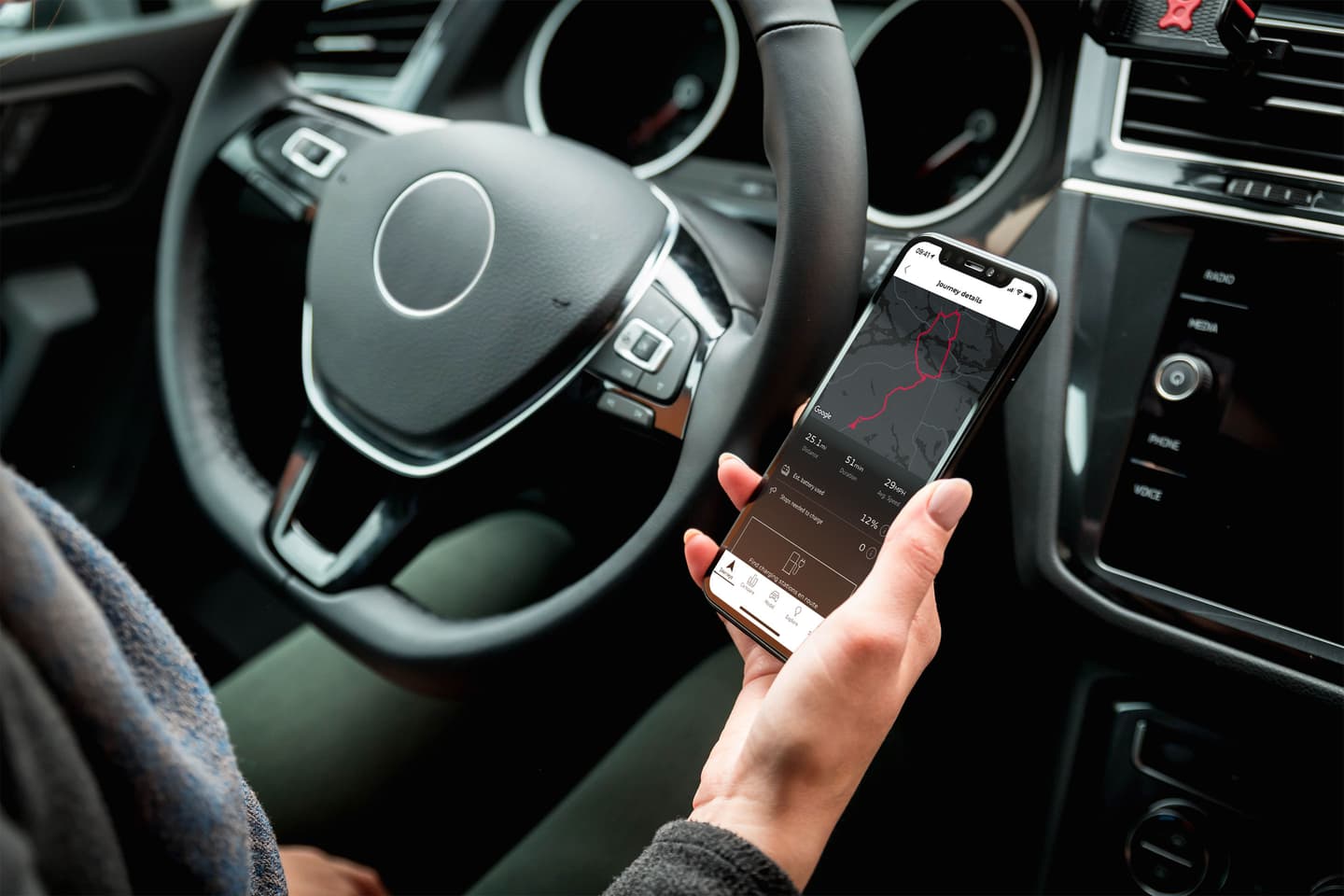 Although interest is increasing, along with vehicle volumes, there is still a feeling of uncertainty among customers. The market is rapidly evolving with new brands entering – Volkswagen aims to be understood as a reliable expert for customers by providing valuable insights to help them make informed decisions.
We collaborated with VWFS, CUPRA, and Audi to create a mobile app to support this goal, by helping customers get answers. The app provides information on how EVs can fit into their daily routines and usage profiles, while highlighting the advantages of owning an electric vehicle.
The app highlights the potential savings and range capabilities by comparing your vehicle and driving habits with vehicles in the CUPRA & Audi ranges.
The tool highlights the running costs for real-life driving conditions. By tracking journeys, users are able to view and compare their own personal driving habits in terms of journey length and duration on the road, against national average fuel and comparable electric costs. Savings are displayed on a weekly, monthly and yearly basis to allow for budgeting and evaluation. There is also the ability to calculate the CO2 emissions of running a diesel or petrol vehicle compared to an EV.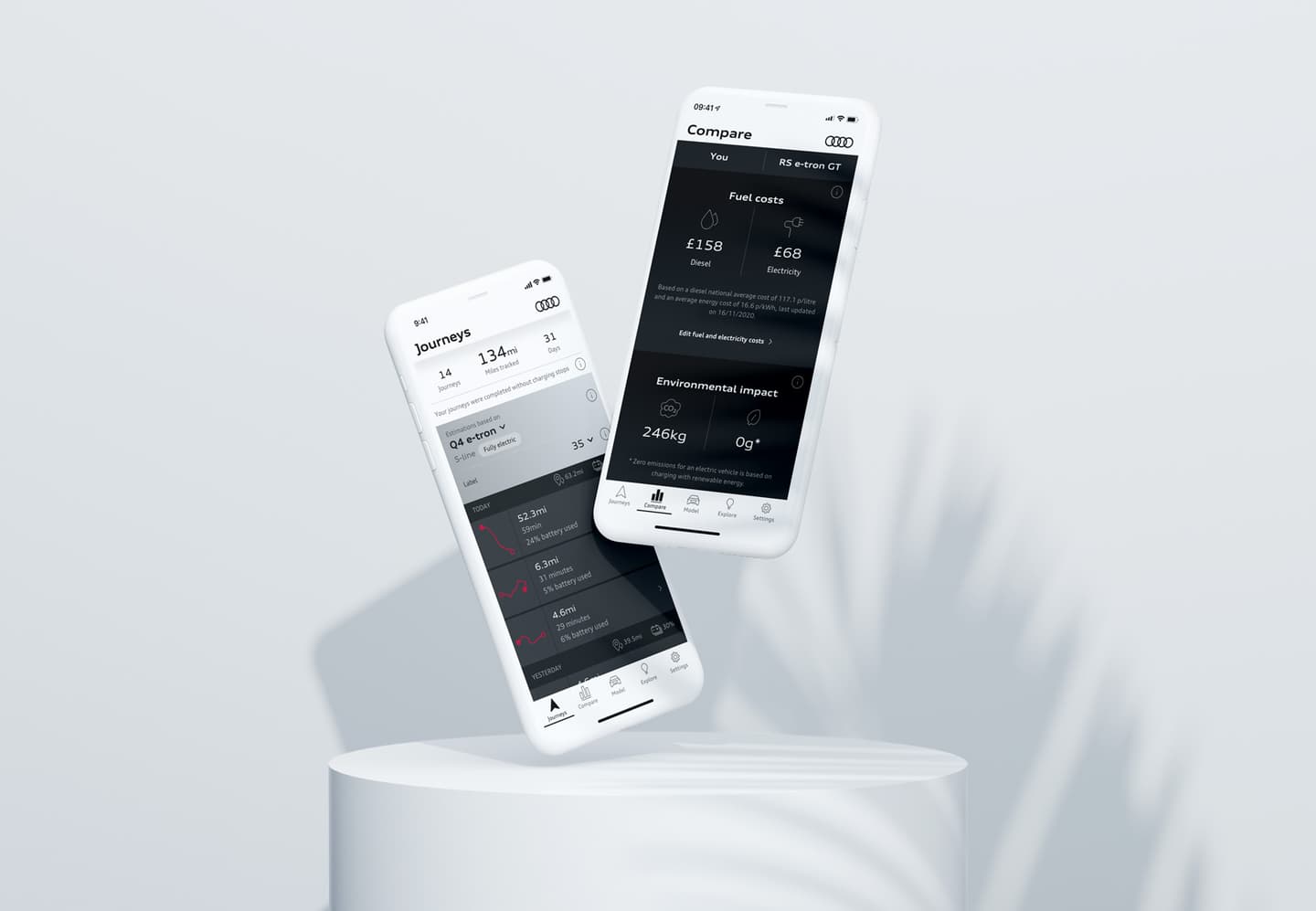 By utilising our Service Vision Sprint methodology, we were able to gather valuable feedback from potential users regarding the proposed service's features at an early stage. The initial prototypes then allowed us to test solutions with users, and we combined this with business design to shape the app which is continually being enhanced.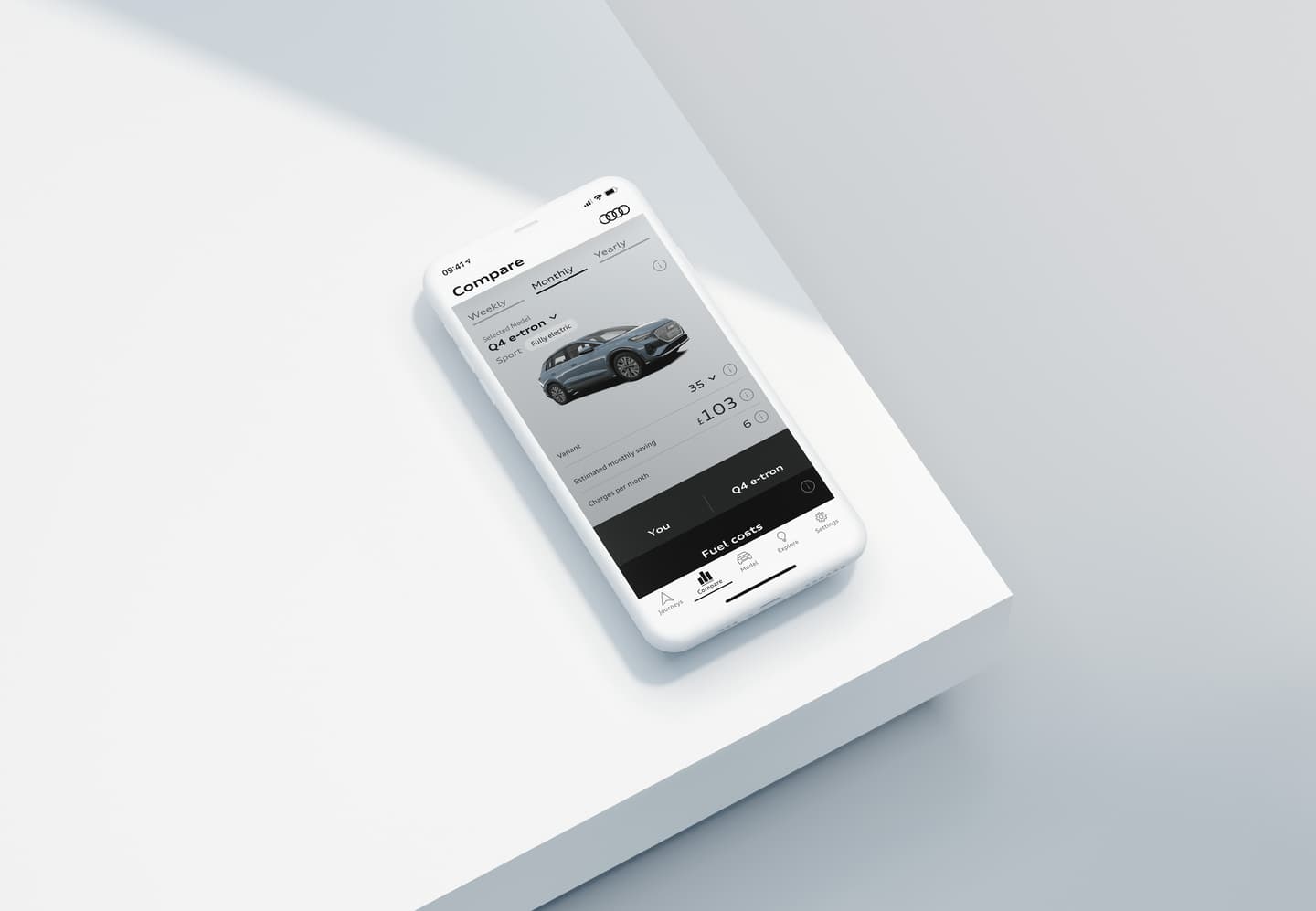 Our tech choices and architecture ensured VW had an easily scalable product, built so that other brands in the group can be onboarded in the future and have their own version with the capacity to tailor and improve features. Building in React Native and using TypeScript allowed us to work efficiently to release on both mobile platforms.
The tool, available for Android here and iOS here helps increase consumer awareness, provide tangible data to assist with the decision to purchase and, ultimately increases demand for VW electric vehicles.
We built a custom geolocation feature to allow device (and therefore vehicle) tracking via GPS and Motion Activity Recognition. Collecting this data provides individual consumers with the means to make informed decisions about an EV.
By offering a direct route for customers to configure and buy a vehicle, we helped connect up the discovery and evaluation phase with actual purchase options.
Volkswagen Financial Services (VWFS) is the leading provider of vehicle finance in the UK. They provide finance and insurance services to customers across the entire Volkswagen Group, including Audi, SEAT, Škoda, Porsche, Bentley, Lamborghini, MAN Volkswagen Commercial Vehicles, and of course Volkswagen Passenger Cars.
Want to know more about this?
Get in touch
Wherever you are on your innovation journey, our services and experts can help you along the way.