Back to Blog
Shifting from time-to-market to time-to-value and why it matters
To achieve the best outcomes, it's important to focus on generating customer value as quickly as possible. In addition to creating products that better satisfy customer needs, shifting to a value-focused mindset also helps save time and money, making organizations more efficient and resilient to an increasingly uncertain future.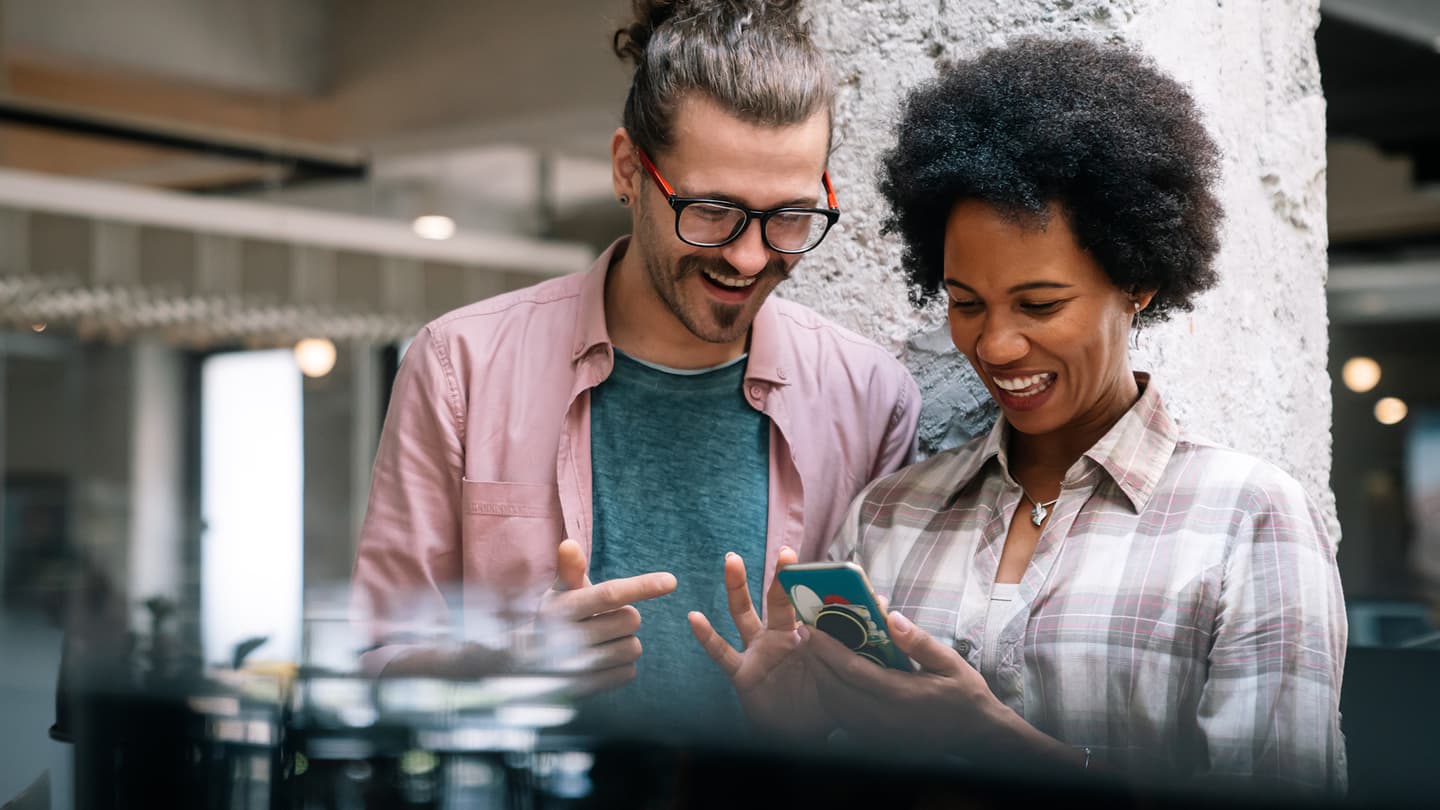 Time to value – why does it matter?
The benefits of efficiently getting a product from concept to market are obvious, and time to market (TTM) is often seen by companies as a key metric to optimize. But that's far from the end of the story – getting a product to market quickly is critical, but the value it offers customers is what really matters. This makes time to value (TTV) the more important metric to focus on, because it guides organizations to create something that solves their customers' problems rather than simply releasing products for the sake of it.
The main benefit of viewing projects through a value lens is increased efficiency. Paying attention to solving the right problems and involving the right people (both customers and internal stakeholders) in an iterative process where value is identified and created right from the beginning can save significant time, money and resources. It also leads to better outcomes. Having an overly siloed business that's missing the bigger-picture view of what value means for customers can block progress, which is quite common when an organizational culture focuses on solutions and platforms instead of loving the problem itself. Changing this mindset and removing organizational silos are two ways to improve TTV. Refocusing from TTM to TTV could be seen as a shift of mindset from proof of concept – simply creating something that works – to proof of value.
Time to value contributes to efficiency; efficiency leads to resiliency
It might not be an easy or smooth transition for organizations to shift towards a stronger value focus by themselves. When we work with companies looking to achieve the fastest possible TTV in a holistic way, we emphasize the importance of prioritizing effectively, communicating the importance of creating value and involving key stakeholders throughout the process. Prioritizing the tasks that most efficiently create value enables us to reach beneficial outcomes quicker. You can do this by dividing a project into bite-sized chunks and starting with areas where you can make the most impact with the least effort.
Getting the important internal experts and decision makers excited from the early stages of a project will improve efficiency down the line, as once their contribution is needed they're already prepared and excited to be part of a project whose benefit they can clearly see. Involving them early will also create a sense of "team", helping to break up silos that could otherwise block progress by keeping everyone on the same page and enabling a co-creative process.
How does being more efficient lead to improved resiliency, though? Efficiency is a powerful health metric as it frees time, money and other resources to change direction in response to emerging needs, making companies more likely to survive whatever the future may hold. If an organization is able to respond to market changes by turning solutions around quickly while still emphasizing value creation, it will be in a more stable position to deal with uncertainty. This makes it more important than ever for companies to know where they should be focusing their resources for maximum value – and if the budget for a project is limited, it only highlights the need to use that investment effectively.
How you can start achieving a faster time to value
It's vital to pinpoint where you can create value for your customers and focus on doing so from the start. A useful question that helps to identify the right things to prioritize in a project and create meaningful value at the quickest possible pace is, "What's the smallest thing we can do to get to value?" This philosophy helps you to protect your organization's investment from the start by delivering quicker outcomes.
Rather than going through the whole process of getting a product from concept to market with the idea that you can't release anything until it's finalized, figure out where you can immediately create value with a smaller step. An example for an existing product that needs updating could be looking at how you can implement the project one step at a time, making the biggest impact on business outcomes at each stage with the smallest effort. Dividing projects into smaller, bite-sized chunks in this way also makes it more comfortable for your stakeholders to commit, as it makes the scale of the project feel less daunting.
When creating new products, we tell our clients they should look to release something as soon as they can and then start testing so they can build value more quickly through an iterative, customer-focused process. At Futurice, we talk a lot about striving for the minimum lovable product (MLP) rather than the minimum viable product (MVP). This concept is closely connected with value creation – we're looking to produce the minimum output that will have some value in the shortest possible time, not just a working prototype. It may sound nice and fluffy, but MLP is a serious concept – it involves proving that the product is lovable by measuring its outcomes against carefully considered and clearly defined metrics.
In a 2017 project, we were tasked with helping Finavia prepare for the rapidly rising demand for air travel while maintaining its reputation as one of the world's most innovative and customer-centered airport operators. The aim was to do this by offering passengers all the information and services they need, updated in real time, through all key digital touchpoints for a stress-free traveling experience. Through a combination of the Helsinki Airport app, online parking reservations, information screens and Finavia's website, we were able to create a highly personalized and seamless omnichannel customer journey.
We also developed a robust and highly scalable microservice system to support these digital channels, helping Finavia to achieve an accelerated time to market for service and feature updates. We used quick iterative cycles in a value-led process, involving user research, user journey mapping and ideation workshops with key stakeholders. This helped Finavia get to the bottom of its users' needs and deliver a solution to satisfy them in a timely way. The process allowed us to create value very quickly and then continue building more value into the solution iteratively rather than delaying the release until everything was "perfect".
The outcome gave Finavia a competitive advantage, with the smooth customer experience helping the organization improve its performance in terms of page views, registered users and revenue. The website's user experience also won multiple awards. Not only did our approach start generating value quickly, but the final product also offered more overall value for users and left Finavia well prepared for future developments in its industry.
Would you like to learn more about how a co-creative approach to problem-solving can save your organization time and resources for quick, valuable outcomes? Working with Futurice in a holistic, strategic partnership can improve your return on investment and generate faster value for your customers. Get in touch to find out more or watch our recent webinar, Transformative digital solutions for impactful client-centric outcomes, on-demand here.
Andreas Lindqvist

Business Director, Futurice