Tiennäyttäjät-podcast
Tiennäyttäjät kertoo kokemuksista kohti tulevaisuudenkestävää liiketoimintaa. Vieraiksemme olemme kutsuneet alojensa edelläkävijöitä, jotka jakavat oppeja omasta arjestaan. Juontajina toimivat Futuricen Head of Strategy and Culture, Anna-Mari Fagerström sekä Head of Sales Ville Himberg.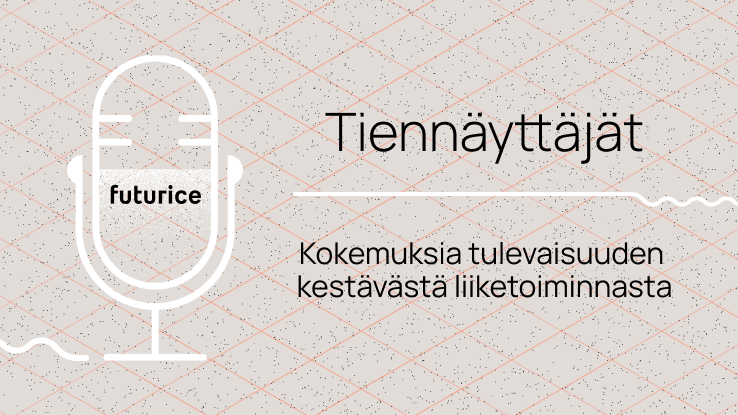 Liity mukaan podcast-aalloille
Miten varmistaa tulevaisuudenkestävä liiketoiminta? Ensimmäisellä tuotantokaudella keskustelemme, kuinka kestävää liiketoimintaa ja muutoskyvykkyyttä voidaan rakentaa datan ja tekoälyn avulla. Julkaisemme podcastin 23.11. Voit varmistaa, että saat tiedot jaksoista aina tuoreeltaan ja tilata podcastin uutiskirjeen alta.