Back to Blog
Improved accessibility is key to a better mobility experience
When you think about accessibility in mobility, think beyond vehicles or hardware. Digital services play an equally important part in creating truly inclusive mobility services and experiences.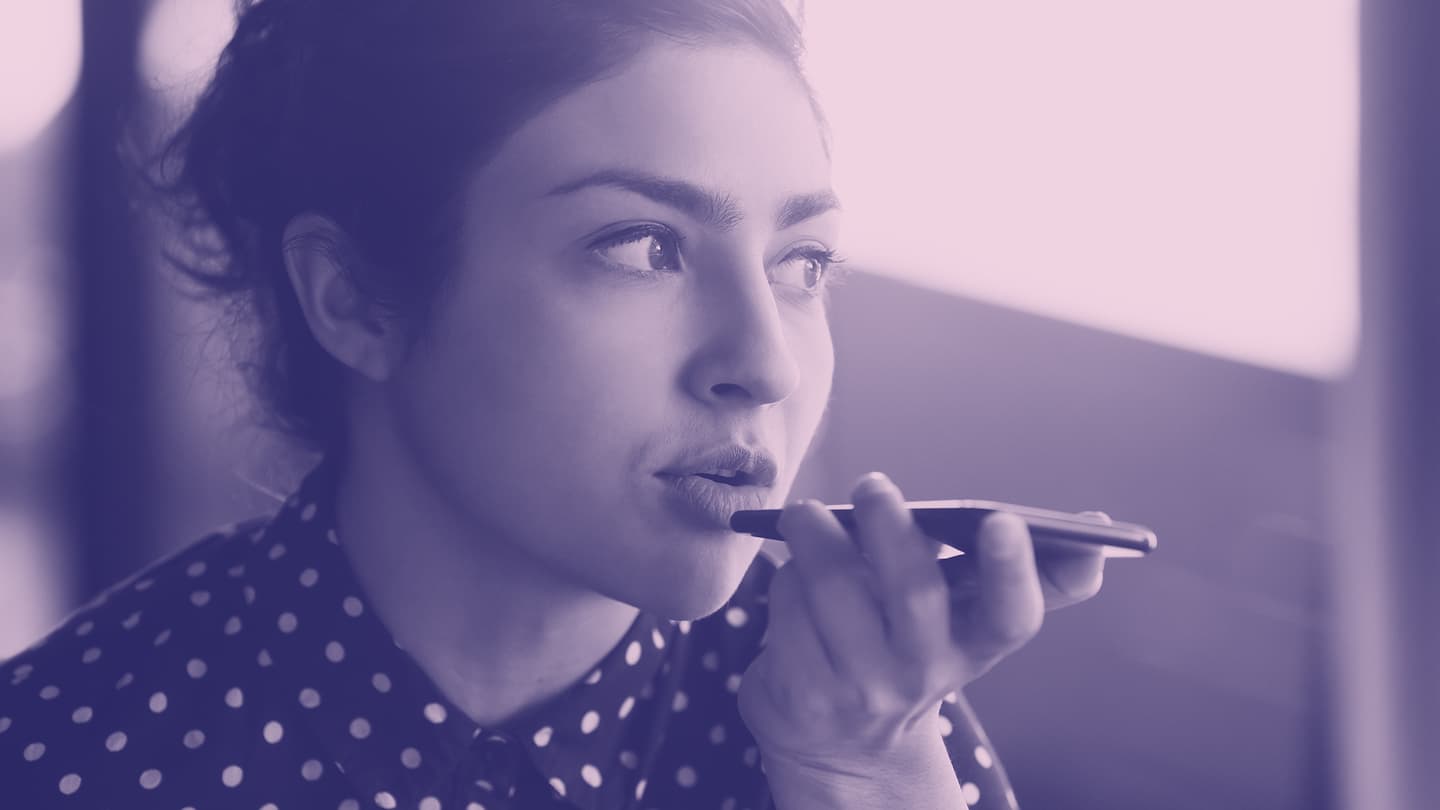 This article is part of Finding the way forward, our publication focusing on new mobility in the age of data, platforms and ecosystems. Download the publication here, and learn more about our approach to the mobility industry here.
---
As a result of increasingly demanding user needs and expectations, the concept of mobility has evolved from individual products and technologies that cover a simple leg of a journey to ecosystem thinking that covers a whole set of journeys and use cases. In this context, accessibility plays a critical role. It is no longer about how a product could be inclusive for particular user groups, but is instead about how the services around it are an opportunity to improve the accessibility of the whole experience for everyone to the same level of quality.
Recall, for example, how a few decades ago making a printed map of bus stations accessible to visually impaired people was extremely difficult. Now a mobile app could easily accomplish this with screen readers and voice description.
The impact of this technological evolution goes beyond the simple fact that more users can now access your service; it allows for whole new use cases. Investments in accessibility and inclusivity have also spurred innovation. The work to develop screen readers for the visually impaired lead to digital assistants like Google's Alexa and Apple's Siri that benefit everyone. In this way, accessibility can have a large societal and business impact, leading to new opportunities.
Look at the forest, not just the trees
Accessibility is often addressed in the context of a specific medium like a website or app. But today, mobility must be designed considering a system with multiple touchpoints, both digital and physical, and we need to analyse how different services can complement each other to improve accessibility.
Products are no longer independent of each other. They exist in the context of larger service ecosystems or networks, interlinked through integration, or as part of different steps of a multi-leg trip with different modes of transport. It is the task of the creators to think of these integrations, reducing complexity for end users and partners – especially for the elderly and those of us who live with disabilities.
Planning the mobility experience with accessibility in mind is a great opportunity to make the service system more inclusive. However, this is a big challenge for the mobility industry, which must adopt new ways of creating inclusive ecosystems and move away from the idea of only analysing accessibility on a product-by-product basis. We need to consider accessibility starting from the first idea for a solution all the way through to its implementation.
Perceivable, Operable, Understandable, Robust
Regulations like the Web Content Accessibility Guidelines (WCAG) 2.1 and EN 301 549 can give guidance but will not automatically result in great user experiences. Generally, it helps to adapt the POUR principle, which states that accessible technology should be Perceivable, Operable, Understandable and Robust.
Making experiences on various screens and control devices perceivable can be tricky due to the diversity of interfaces that could be found in one service. Examples include:
Visual interfaces like touchscreens
Audio interfaces like smart speakers
Wearables that communicate through vibration or haptic feedback
Control devices such as steering wheels or buttons
Voice control
These technologies must be understandable from the perspective of users' varying disabilities, like limited vision or hearing or motor disabilities. When displaying information you should take care to follow the two-sense rule. For example, with navigation the user might see an arrow on the screen as well as hear directions from a speaker.
Creating accessible solutions requires a combination of business, UX, UI and developer expertise, with constant prototyping and validation with test groups made up of people with different ages and abilities.
Sometimes the experience can be improved without additional user interaction, like how safety was improved with eye tracking by Lexus or self-balancing by Segway. Companies like Volkswagen, with their democratising mobility campaign, have already embraced this and many more are bound to follow. Biometric technologies like fingerprint, facial and voice recognition are also making user input more convenient and secure.
Simplicity and usability benefit every user
Accessibility is a driver for human-centred innovation, in mobility and other domains. Designing with accessibility in mind forces us to engage with and better understand our users. Accessibility practices make us think in new ways. It is therefore no surprise that improved accessibility often benefits all users – including those without disabilities.
Every user benefits from clear, meaningful notifications. Here is a real-life example: John Blascovich is the president of The Matthew Foundation, a non-profit that seeks to improve the lives of people with Down syndrome. He writes in an article:
"Cities could also use technology to make commuting safer and more predictable for people who have cognitive disabilities. Typically, these folks have memorised what bus to get on and how many stops to go, and if the route changes or the bus isn't operating, they run into problems."
When it comes to public transportation, users can be actively informed about delays and detours in real time and they should be advised how to handle route changes, such as by sending notifications to smartphones or wearables.
Mobility is a large part of our everyday life and needs to work seamlessly and effortlessly. The first-time use and the onboarding process need to be simple and easily understandable; a mobility product for the masses should not require the advanced technical skills of an early adopter but reduce barriers for setup. They should include easy personalisation and setup of assistive functions without visual noise so that people can get used to and adopt the service.
In a connected world, the same piece of information or required action can be presented to the user at various touchpoints. To create an understandable and predictable experience, consistency is key, otherwise users will be left confused and disoriented. Those with cognitive disabilities might even be unable to use the service at all. If data is being synced across multiple touchpoints, it needs to be clear to the user where the information is distributed and when it was last updated. This becomes especially challenging once a service is connected to third parties in a bigger ecosystem.
As designers we are often guilty of neglecting the importance of clear, simple UX copy in creating an accessible user experience. Rather than making it a core part of the design process from the start, we often delegate content planning and creation to a copywriter almost as an afterthought. Poor UX copy creates frustration and steepens the learning curve for users. The KISS principle is a good one to bear in mind – keep it simple, stupid. Front-load your texts with important information, use simple language, avoid metaphors and abbreviations, and provide definitions for technical terms.
Great accessibility can mean great sales
Besides avoiding legal issues and related costs, accessible design increases the potential customer base of a product. Disability statistics depend upon definitions used, but some studies estimate that 10–20% of the global population live with one or more disabilities. Among older populations the estimation ranges between 60–70% because most people acquire disabilities with age.
When an inclusive mobility experience has been designed properly, it avoids the additional cost of a specific accessibility audit, which is often required to meet current standards and regulations, and avoids the problem of using resources to fix preventable mistakes. Applying proper design thinking and accessibility best practices is essential.
Great accessibility in digital services can be a competitive advantage for your business. By making your services more available, usable and popular you can increase both your bottom line and the quality of life and happiness of your users. It is hard to overestimate how important freedom and independence in mobility can be.
Our key takeaways on accessible design in mobility
Digital services are just as important as vehicles and hardware when it comes to creating truly inclusive mobility services and experiences.
Accessible and inclusive mobility is not just about single products and technologies, but entire ecosystems.
When creating accessible technology, remember the POUR principle – it should be Perceivable, Operable, Understandable and Robust.
Making mobility services more accessible makes them more popular and available to a larger customer base – helping improve both the user experience and the provider's bottom line.
Developing technologies that support accessibility can drive service innovation when these technologies are made available to everybody.
---
Learn more about our approach to the mobility industry here.
Yannick Engel

Global Product Director

Marion Couesnon

Interaction Designer