Back to Blog
Climate-focused partnerships and rapid co-creation will drive the e-mobility revolution
It will take climate-focused partnerships, rapid co-creation and the strategic and collaborative use of data to build the sustainable systems we need to achieve carbon-free e-mobility.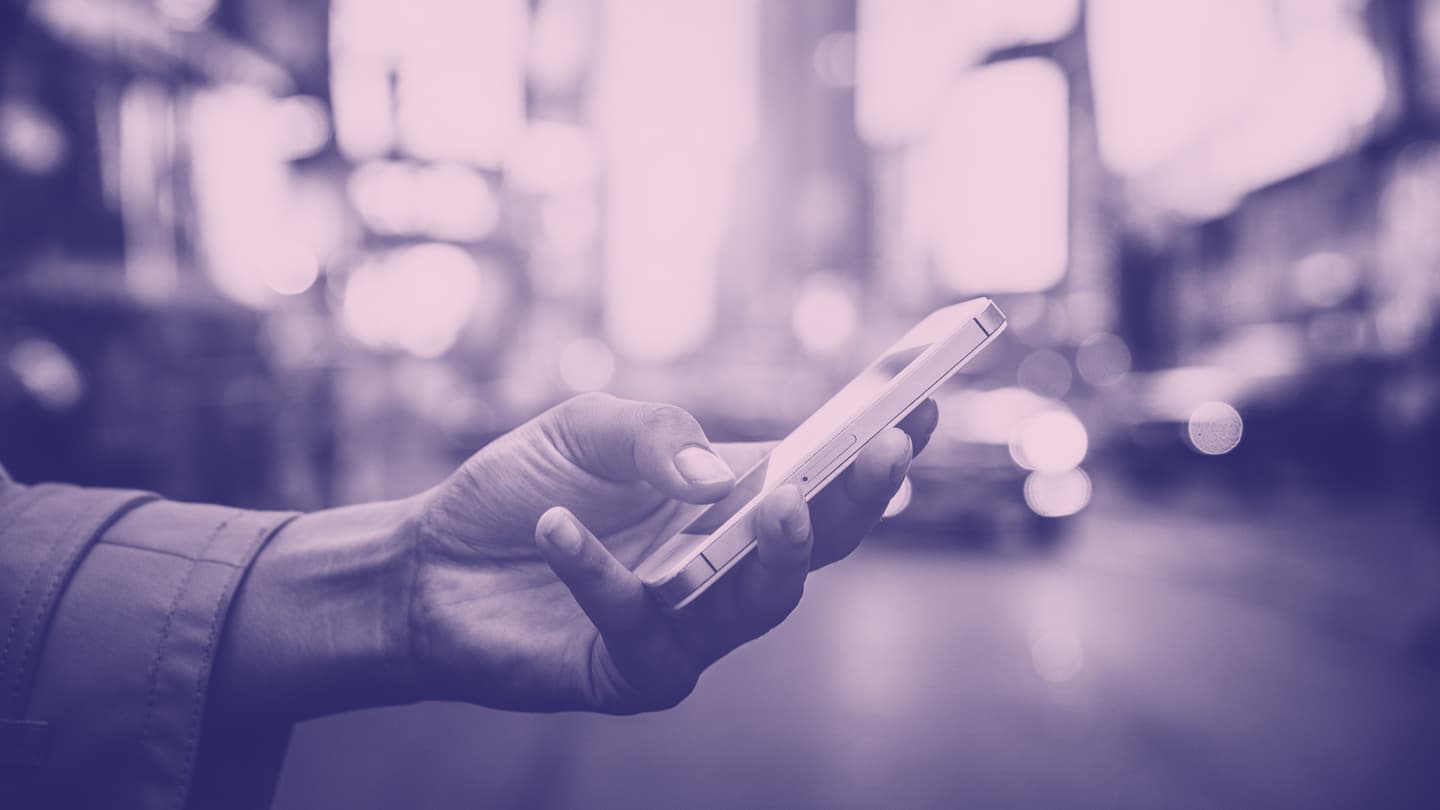 This article is part of Finding the way forward, our publication focusing on new mobility in the age of data, platforms and ecosystems. Download the publication here, and learn more about our approach to the mobility industry here.
---
Human history has been deeply impacted by the ways in which we get around. Over the last couple of centuries industrialisation and then globalisation have relied on the movement of people, goods and ideas. And while the internal combustion engine (ICE) and the fossil fuels it uses has been a major facilitator of this, it has brought both economic benefits and severe environmental consequences.
In general, moving people and goods accounts for about 16% of global greenhouse gas emissions. And while there are already technologies being deployed to reduce this, a major challenge is finding new solutions to the most significant 'transition blockers', many of which are financial, meaning it is more expensive to choose a greener mode of transport. Part of the solution has to come via partnerships between companies from different industries – completely new forms of collaboration that haven't existed before. Yes, manufacturers are responsible for developing electric vehicles (EVs), but to achieve the pace of change we need, we also require new data-enabled business models and digital services that compel people to use them.
Dealing with the growing pains
The e-mobility sector faces many challenges globally. Many of the solutions in this field are new, small, and need financial or legislative incentives to support them as they mature and scale up – for example in the form of government subsidies or scrappage schemes to help achieve price parity between electric and ICE vehicles. Building and maintaining the infrastructure we need is also a challenge. To charge a nation full of EVs requires a dramatic evolution of our energy production and distribution networks: where, how and when energy is consumed and stored.
Read more on electrification of the mobility industry here
EVs need batteries, and we have seen enormous investments in battery development and manufacturing. Competition for the materials needed to make the high-capacity, fast-charging batteries needed today is already reshaping the global geopolitical landscape. This is problematic if material extraction is done unethically, manufacturing is done unsustainably or if they are not recycled properly. In short, we need better batteries and an improved infrastructure to use them in. The UK government-funded Faraday Battery Challenge is acting as a facilitator, backing new ideas and novel partnerships to the tune of 246 million pounds. One beneficiary of this funding is Birmingham-based Aceleron Energy, a company that is working to create the world's first serviceable, upgradeable and recyclable lithium-ion battery. This kind of circular economy thinking is a fundamental design principle when it comes to e-mobility solutions.
A collaborative e-mobility environment is taking shape
E-mobility is more than just electric drivetrains; it includes the interconnecting systems and infrastructure of electric transportation for people and goods. The intersecting nature of these systems means that e-mobility can be the great connector, weaving new patterns at all levels from individual private vehicles to municipal and international transportation networks. This means that, rather than an industry or even an ecosystem, e-mobility is an environment – a collaborative space for professionals who want to dedicate their careers to the meaningful pursuit of addressing climate change. However, this appetite for collaboration can be hampered by the lack of a consistent approach to innovation. Remedying this requires a combination of domain expertise, critical digital capabilities and advanced facilitation skills.
Collaboration is especially critical in the e-mobility environment because very few individual companies are able to fully cover the EV customer experience from end to end. Therefore OEMs, energy providers, battery manufacturers, charging infrastructure players and local authorities must come together to create value for consumers, businesses and, by extension, society as a whole. Among other things, this requires removing some of the barriers and complexity that come from transitioning to, and operating in, the new mobility paradigm, and in doing so meaningfully accelerating the transition to carbon-free mobility. In addition to businesses, the public sector and universities must also expand their collaboration in this dynamic environment. The right partnerships enable a deeper and broader climate impact – and are often the difference between commercial success and failure.
Rapid co-creation and the power of data
Once the right partnerships have been formed, the next big challenge in the field of e-mobility is how to validate and create new solutions and get them to market as quickly as possible. Futurice has long been involved in many different sectors, so we have a deep understanding of how relevant expertise and best practices from one industry can be applied to another, helping partners to innovate together and achieve common goals.
The best way to achieve this is through rapid co-creation. Rapid co-creation is the act of cross-functional teams iteratively creating new user-centric solutions at speed, frequently validating ideas and concepts and de-risking at every stage of the innovation process. For successful rapid co-creation it's important to have the right people in the same room, plus a foundation of high-quality research and insight, a shared language and the right tools. You also need to know how to best utilise the data you have access to and can gather.
This is where our Lean Service Creation methodology comes into its own. It begins with determining precisely what is needed and then efficiently creating the service to meet that need with as little waste as possible. Our methodology is a blend of three principles: design thinking, agile development and a lean startup mentality. These principles are about evolving the culture of an organisation, be they startups, scaleups or long-established industry leaders. The net result is a user-centric approach that transforms an organisation through practical delivery of new digital solutions.
Data – or more specifically, converting data into business value – is another crucial element in the increased adoption of EVs. There are opportunities for companies at many levels, from improving operational efficiency, to optimising sales and marketing activities, enhancing the customer experience, and identifying completely new revenue sources.
At Futurice, we see our role as helping e-mobility companies to create commercially viable services and business that take us closer to a carbon-free mobility environment. We can do this by helping to facilitate data-driven innovation at the intersection of the various industries that come together in the e-mobility space. Ultimately, it starts and ends with people, and we firmly believe we're better together.
Our key takeaways on e-mobility
The opportunities of e-mobility solutions are not limited just to the automotive industry. It is a massive chance for experts and organisations from several different areas to join together and address climate change in unison.
Partnerships and close collaboration are key to achieving a deeper climate impact and commercial success.
Rapid co-creation helps innovators validate ideas and concepts to find out what works and what doesn't, as early as possible.
---
Octopus provides a data- driven customer journey towards greener mobility
Expert interview with Claire Miller, Director of Technology and Innovation at Octopus Electric Vehicles
Octopus Group is one of the most disruptive and progressive companies across the financial services and energy sectors with more than 2,500 employees serving 2.5 million customers, headquartered in UK. The group's renewable energy business is disrupting a £2 trillion industry by using technology to make the green revolution faster and cheaper for tens of millions of customers.
Octopus Electric Vehicles exists to support people on their transition to a green future and mobility plays an important role. We talked to Claire Miller, Director of Technology & Innovation at Octopus Electric Vehicles.
Claire Miller, Octopus Electric Vehicles
How are you working to fulfill your purpose as a company?
Currently, we're working with companies to enable their employees to make the leap to EVs through salary sacrifice schemes. Our focus is on providing a great experience – that great customer service all the way from somebody first looking at an EV all the way to ordering through to it being delivered. And on through the life of that lease, so that at each point, whenever they need to speak to us, they get that brilliant Octopus experience.
What do you see as the key to providing those amazing customer experiences in the digital realm?
We put the customer at the heart of what we do and let that dictate and determine how we design products and experiences. Simplicity and ease are vital – for both the companies we work with and their employees, the end-users. We know they want a car. They know they want a car. Why would you make it complicated?
Besides user-centric design, what do you see as other vital aspects of creating memorable user experiences that help us inspire people to make the transition to EVs?
Using data in a high-impact way is essential. This places some serious demands on how both your own organisation and your partners gather and process data. Data quality and APIs are common bottlenecks in this area. We want to do more than just keep the customer roughly updated. We want them to have an experience. Getting a car is a big deal, and getting an EV you've chosen should be exciting. Some of the tech in these cars and the models coming to the market is incredible. The features are like science fiction and the experience should reflect how amazing that is. We need data from a variety of sources and partners to provide the experience, so the question we need to solve in the immediate future is: "Where's the data coming from and can we get it?"
Using data and design to create the kinds of customer journeys that inspire people and drive large-scale changes in mobility – sounds like a win for us all.
---
Learn more about our approach to the mobility industry here.
David Mitchell

Managing Director, UK