Back to Blog
Building trust and creating value – how to use data in mobility ecosystems
As consumer priorities shift in the automotive market, car manufacturers are entering an uncharted territory. To come out on top, they will need to understand the role of data in the future of mobility, and pay attention to building trust and creating customer value in the changing business landscape.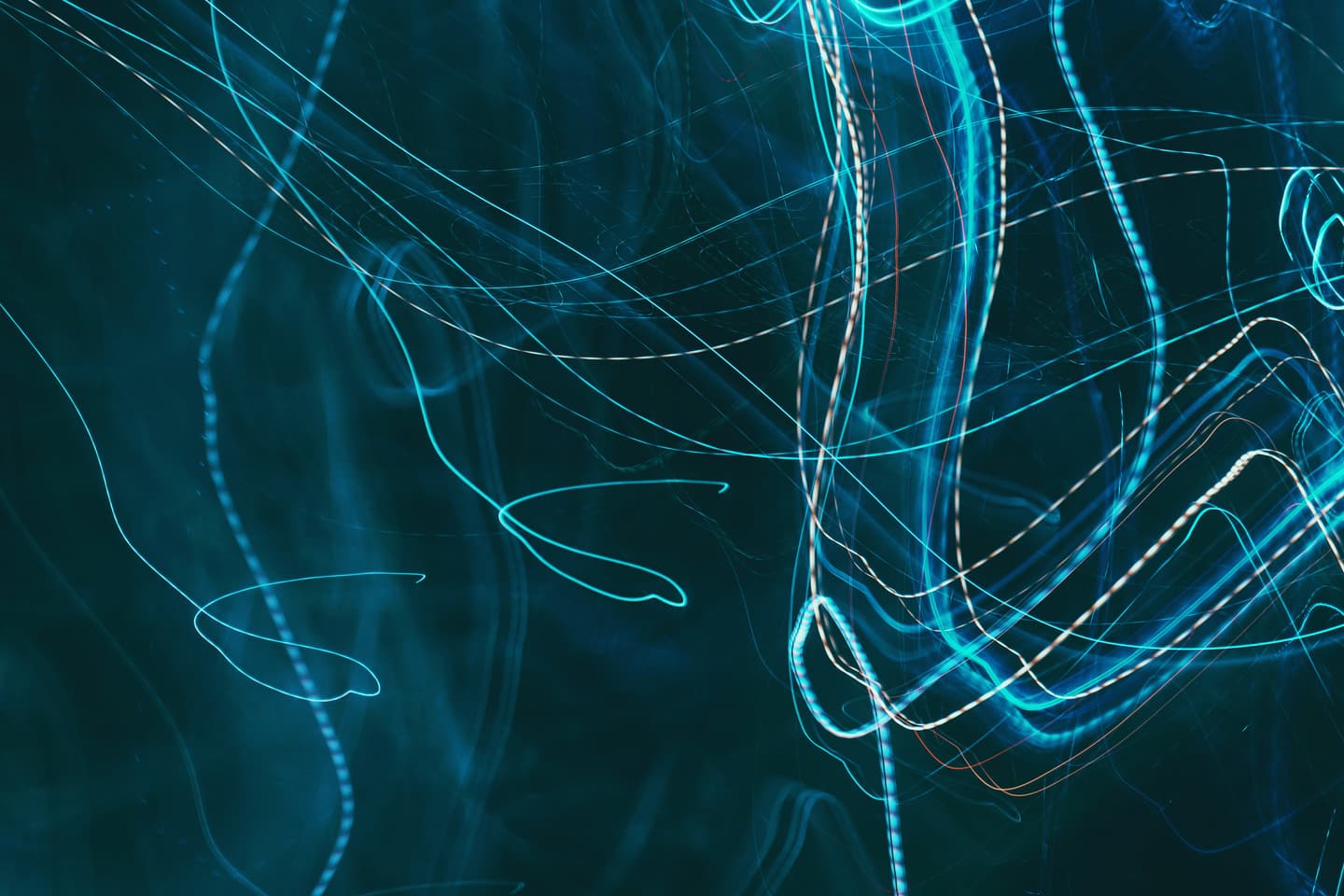 For the vast majority of car buyers nowadays, owning the largest, fastest or most powerful car in the neighborhood is a thing of the past. Priorities are moving from a focus on perfection in driving experience towards an overall optimized mobility experience. Unfortunately, this change is not something that automotive companies can address simply by offering a balanced and comprehensive model range. Compelling mobility services as we understand them today are created with much more than just cars. They extend beyond the physical world and encompass a variety of digital and data-enabled features that tie everything together, and into cohesive digital services. Data is the most important factor at the core of this equation – and harnessing it may cause some grey hairs for car manufacturers, as it requires insight and skill sets that many of them have not previously had. At any rate, it is something they'll need to tackle to be able to keep creating more value for their customers, discover new business models and evolve existing value chains.
The shifting market
Global megatrends such as urbanization, sustainability, and the sharing economy are clear indicators of shifting customer needs and preferences – which require companies to react early and at a rapid pace. The same applies to car manufacturers as the mobility journey keeps evolving and extending beyond car ownership. The change is also evident in various surveys and statistics. Today, fewer and fewer people in Europe and the US get a driver's licence. At the same time, the sharing economy has already found its way into the mobility domain with new on-demand and peer-to-peer mechanisms that are considered viable alternatives to car ownership and "professional" taxi drivers. Predictions suggest that by 2025, the mobility market will have fewer incumbents and an estimated value of $335 billion.
The use of data and its rapid growth are central factors in these market shifts as well. This will apply especially in the autonomous future, where the various sensors and systems of a self-propelled car may end up generating as much as four terabytes' worth of data every day.
Previously, the data generated by cars was used to create the perfect car experience. Today, we utilize it to build the best mobility experience. And over time, as cars become more and more connected, it may eventually be used to create a better overall life experience alongside many other sources. But in order to do so, we need to first understand data and how we can leverage it in more ways, both individually and together with trusted partners.
For companies investing in the mobility industry, attempting to own their customers' end-to-end mobility journey is typically not an efficient use of their time and effort. Instead, they should focus on playing to their individual core strengths and building and positioning their own brand in the field, while establishing smart partnerships with companies that represent similar values and target demographics, and a customer experience to complete your offering. The beauty of partnerships is that they can be established across and between sectors that haven't necessarily meshed well previously. As cars themselves become platforms for various services, mobility companies may find themselves teaming up with retail, health or media companies in addition to their usual energy, travel or finance partners. This allows everybody to reach and conquer their target segments on a wider scale – as long as the partners are on the same level in terms of the quality of their service and offering.
Previously, the automotive industry has had a very straightforward value chain – you'd offer your product or solution to a customer that paid for it. But utilizing data will bring a whole new set of customers and revenue models within reach, and enable asset-focused and engineering-driven companies to shift towards becoming driven by "humanized" data. It is estimated that by 2030, around 20% of the automotive industry's profit potential will come from data-driven services. This means all car manufacturers will eventually need to switch from a purely product-based mindset and direct revenues over to a hybrid mix of digital and physical services, and both direct and indirect revenues from above and below in the value chain. The shift will involve multi-sided revenue models based on components such as subscriptions and rentals, licensing, certifications, and advertising – to mention just a few.
With a holistic mix of digital and physical services, it is possible to create personalized experiences that meet unique user needs and utilize physical portfolios optimally, in beneficial ways. In practice, this could mean enabling onboard systems for all kinds of changing usage and sharing scenarios by default, or allowing third parties to complement the digital offering through APIs or projects like the Open Smart City API.
Trust breeds data, data creates value, value reinforces
Even as the market landscape evolves and sprawls into new directions, traditional automotive OEMs will have a clear trust advantage that will help them solidify their position. Consumers already trust their engineering enough to feel confident that their products will function safely at high speeds. If they manage to extend that trust to the way they use their customers' data and demonstrate that they can create additional tangible customer value with it, people are likely to keep favoring their services, and also feel comfortable sharing more. That continued use, and the additional data streams it will generate, is key to detecting and understanding new trends early on, and reacting to them at the right time – which in turn will help generate more value for customers – and your business.
And the cycle goes on: that added value breeds more trust. As interactive personal assistants or search engines have shown us, if the value they offer customers is tangible and obvious enough, they tend to become less anxious. When people have established a certain level of trust in your service, they are willing to share more.
But in order to use data to create more customer value, the automotive industry will first have to learn how to understand data and use it to solve problems before they emerge – much like a traffic prediction model that helps guide decision-making.
Generally speaking, there are three different approaches to monetizing customer data:
Improving business processes and decisions with the help of data-based decision making, both internally and externally – from sales to engineering, and from marketing to controlling;
Wrapping information and improving products and services; and
Selling the data to new and existing markets, both up and down the value chain.
In business contexts, data is often described as the new oil. But, to use a car analogy, the way data is typically used today has more in common with exhaust fumes – a mere by-product of doing business, rather than something that fuels it or makes it run smoother. In any sustainable data-powered business, customer value should be the ultimate driving force – or the engine, so to speak. And once customers have been assured of your value proposition, data can become both the input and output of services – the fuel and emissions at the same time.
A network of trusted partners
As more companies come into possession of data, they have to ask themselves how to balance maximizing the use of data on the one hand, and their customers' trust on the other. In the era of the personal data economy, trust is paramount, and as more data gets collected, this will only become more pronounced.
Even after all the recent tumult and scandals in the car industry, people tend to trust established mobility companies more than startups. A key factor in this is that customers tend to see cars as well-engineered and secure products, and something it is possible to physically interact with. This reputation can be leveraged to forge new partnerships and business models with other established brands to create innovative, trusted ecosystems.
Connecting the dots: trust, value and wider goals
Successfully monetising data within sustainable networks of trusted partners is not the whole picture. Careful brand positioning is crucial. A complete data strategy should clearly indicate and reflect who and what exactly a mobility company wants to be. This includes clarifying the wider goals, purpose and mission, how each of these will be achieved, and how far the company is willing to go.
Trust and value creation are the guiding factors behind different data strategies, and as the matrix shows, companies can fall into one of many categories. Mobility companies should plan their desired position carefully and weigh the relative advantages and disadvantages before making a decision.
Once a data strategy has been set and the connection between trust, data and value is understood, it's time to start dealing with data and change more proactively. Starting with the least delicate or politically difficult topic is the smart thing to do, as it helps make success visible, easily shareable, and can create the necessary trust and guidance within the organization to proceed further.
The most important consideration in any data strategy is clear value created for the customer. To maximize the value and benefit of data use for all parties, come up with a data value chain: Ask why, understand the how, and decide on the what, based on hard data. And finally, always take data protection seriously.
As the entire industry strives to understand its customers better, the first step in every part of the value chain – from OEMs and suppliers to infrastructure providers – should be to take a moment to reflect on these questions:
How do we meet each customer's individual mobility need?
How can we use our resources to create new services that provide value?
How can we establish a deep enough trust with our customers and become a partner they feel comfortable sharing their data with?
You would like to dig deeper and learn more about the interplay of data and innovation? Continue to read on our mobility page.
Yannick Engel

Global Product Director