Back to Strategy and Renewal
New digital business innovation with AI
In a fast-moving business environment, innovation is what keeps companies relevant. Leverage the potential of new technology and data to unlock new growth opportunities for your organization. Understand where the world is going with Futurice's science-backed innovation tools and methodologies to ensure you're making the right investments today. Solve your future business problems today.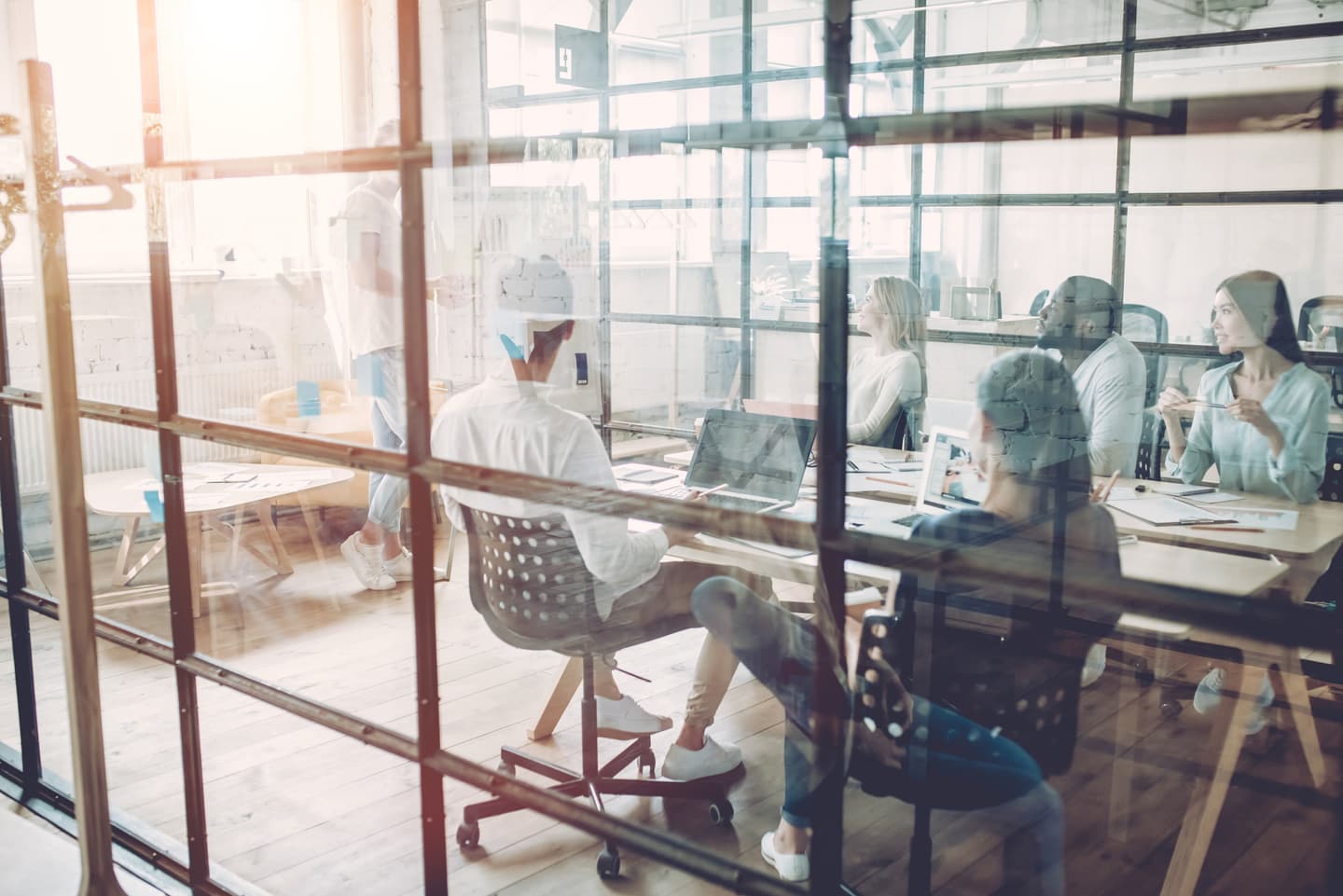 Cultivate the right innovation capabilities
Reaching strategic business goals and generating value for your customers are becoming increasingly dependent on technology and data, regardless of industry or business sector.
As new technologies emerge and existing ones evolve, being able to harness them optimally to support value creation in your context is more important for the future of your business than ever. To utilize new technology to its full potential, organizations need the ability to innovate.
But in many ways, the realities of business don't always mesh well with fostering innovation. It can be hard to maintain an overview of the big picture and establish a clear direction for innovation when focus is instead locked on quarterly financial performance.
Embrace innovation networks
As the half-life of skills grows shorter than ever, companies need to build channels and processes to acquire knowledge outside of their organization, and rely on mutually beneficial partnerships and connections across industries and business sectors. This is the first step towards resilient innovation in the long term.
Over the years, Futurice has helped countless organizations establish and build their innovation processes, and make their existing ones more efficient and impactful.
The Futurice service offering for innovation covers four distinct elements
Inspiration and foresight
Getting started is always the hardest part. We'll help you find inspiration for use cases that work in your context, and gather innovative insights to help you understand the playing field and what's waiting right around the corner. Get inspired by our Future of Retail 2030 vision that introduces our well-researched speculation of how retail and grocery shopping might look in 2030.
Tools and methodologies
In innovation, you'll need the right culture to support your efforts, because sustainable innovation doesn't exist in a vacuum separate from culture. When it comes to finding the right innovation tools to take you forward, we'll help you internalize the Futures Thinking mindset and get started with the Lean Futures Creation toolkit.
Ideation and Open Innovation
Don't let predefined frameworks or inside-the-box thinking slow down your progress. Capitalize on the freedom of Open Innovation, and reach new heights by tapping into talent from outside your organization. Get started with open innovation and visit Challenge our nework of minds.
Execution – setting up processes and applying systems thinking
Innovation should never stop – but keeping the ball rolling and making progress requires a systematic approach. Establish processes to make your innovation resilient, and build mutually beneficial ecosystems with other organizations to benefit from their strengths and make your work more relevant. Continue read more about Business Ecosystems and Platform Ecosystems.
Get in touch
Wherever you are on your innovation journey, our services and experts can help you along the way.