Back to Blog
Sustainability at large energy companies – does talk translate into actions?
Welcome back to our exploration of how data might help us address the disconnection growing companies can face. In this second installment, we continue our experiment, looking at how much Europe's top energy companies discuss sustainability – and whether they're backing up that talk with action. We'll analyse social media posts as well as open positions, and as you're about to see, the results are rather surprising.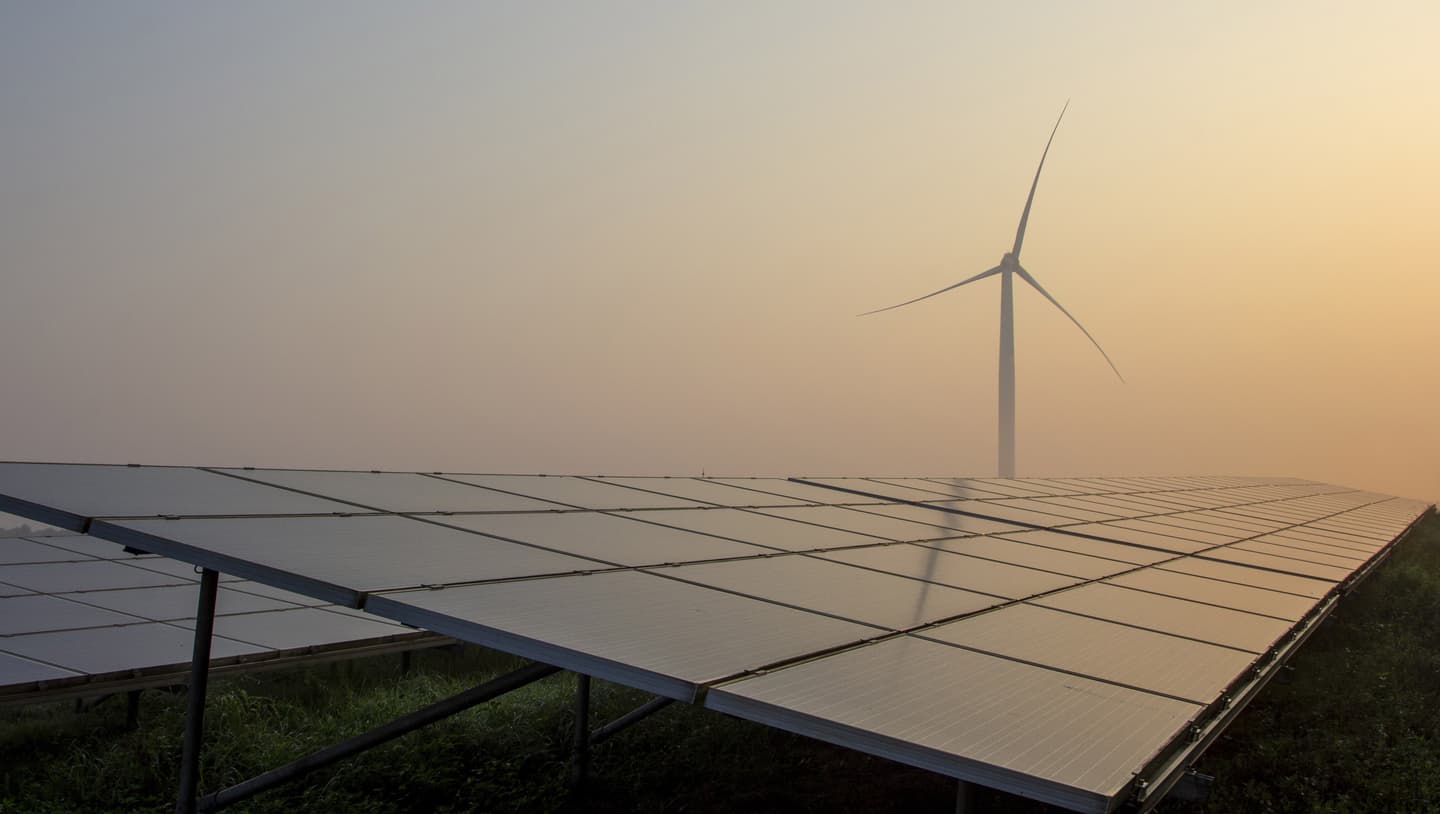 Our learning journey continues as we explore how analysing digital footprint data can give us unique visibility into our clients and markets. In our last blog post on this topic we validated the prevalence of the sustainability trend by assessing the rise of sustainability-related social media posts from the largest listed companies in Finland. It's a short read, so if you haven't already, we suggest you check it out before continuing.
Our experiment offered some initial validation for our approach, and we also picked up some interesting weak signals to follow further. But the main insight we gained was that the thing we were pretty certain would be true – that there is a trend towards increased sustainability communications – was indeed clear to see.
Cool – but surely we can take things a step further? If data is truly going to bring us closer to our clients and markets, we need to see what's behind the high-level sustainability talk.
Do large energy players talk about concrete sustainability action on social media?
Talk often comes before action, and talk without action is not necessarily a bad thing. But we wanted to get a handle on where we are in the cycle from high-level talk to scalable action.
Sustainability action is industry-specific to some extent, so to go deeper we chose to focus on one industry – in this case, the energy industry, as it's so central to the sustainability discussion. Based on a couple of trend articles like this one, we selected the following sustainability action areas: wind, solar, distributed production, energy storage, geothermal, hydrogen, biodiesel, carbon capture, virtual power plants and social sustainability. Not the perfect selection, but good enough to test the insights that data can provide.
We then picked seven of the biggest pan-European energy companies, with workforces ranging from 20,000 to 165,000, and analysed their social media posts for these themes, as well as their synonyms. We anonymised the companies as this study was about observing industry trends and not pointing the finger at any individual company in case our findings get dicey (spoiler alert – they will).
Out of 1750 total social media posts, guess how much these action areas are being discussed?
It's no surprise to see that wind and solar show up a lot – in 23% of the posts analysed. Hydrogen (5%) and energy storage (2%) register too, but it's definitely a surprise to see basically no traces of anything else!
Let's look at how this breaks down on the company level:
Revealing! If we take out just two of the companies, the ones labeled Company D and F, our action areas are basically non-existent in this data, outside of wind and solar. Granted, social media is only one part of the picture, but if these companies were taking action, wouldn't you expect them to be shouting about it more?
As with the previous analysis, there are plenty of interesting weak signals to follow too. For example:
In the US we've seen social sustainability talked about a lot as a vital part of the energy transition, so why is there basically no trace of it over here? Are the European players lagging behind? Or are they simply staying quiet on a topic until the talk turns into action across the pond?
Carbon capture – a much-discussed long-term solution to the climate crisis – why isn't it being mentioned on our biggest energy companies' social media channels at all?
A proxy for action – job postings
Who we hire often indicates where we're investing in action. So let's see how our sustainability action areas show up in open job postings we found from the same companies. The job postings have been translated into English and we've removed the boilerplate text, which contains all kinds of sustainability buzzwords. This enables us to see how these themes are reflected in the actual role descriptions of these open positions.
Again, solar and wind come out on top, as expected. But beyond that, we see even less activity than in the social media posts – with just 5% of the job postings relating to any of our action areas.
Let's look at the company breakdown:
Most are hiring around wind and solar. But if we remove Company F, only 1% of the open job postings relate to any of our other action areas.
We've still only looked at two data points, so the findings need to be taken with a pinch of salt. But is high-level sustainability talk leading to real action in the energy industry? If we take out wind and solar, this data indicates there's little concrete talk and even less action.
We've also uncovered some more weak signals to explore:
Aside from wind and solar, the most talked-about topic on social media was hydrogen, but only one of the companies is hiring significantly in this area. Where there's talk but no sign of action yet, is this a good opportunity to offer our services – given that we're specialists in transformation?
Based on this data, one company clearly stands out as the most mature of the bunch – talking the most about these topics and actually backing up the talk by hiring people to develop these areas. If the others saw this, might they want our help to catch up?
We also noticed several open roles mentioning 'innovation market analyst', 'market insights' and 'start-ups' – probably a sign that the companies see the market as being in flux and want better visibility over the innovation being done by their peers, big and small.
The journey continues – the next step, more data sources and new-school energy companies
We're making decent progress and further validating our hypothesis – that analysing digital footprint data can give us unique visibility into our clients and markets.
Next, we'll analyse the companies' sustainability efforts from a different perspective, by focusing on patent data and figuring out what clues that might give us on their approach. Click here to keep reading!
Tuomas Syrjänen

Co-Founder, AI Renewal/Artificial Officer

Aleksi Roima

Senior Data Engineer

Jack Richardson

Data & AI Transformation Lead