Back to Blog
Making vehicle aftersales a more positive experience for everyone involved
In addition to offering a higher margin for OEMs than new car sales, vehicle aftersales is a unique opportunity to build and nurture customer relationships. But major trends within the automotive industry mean changes are on the way.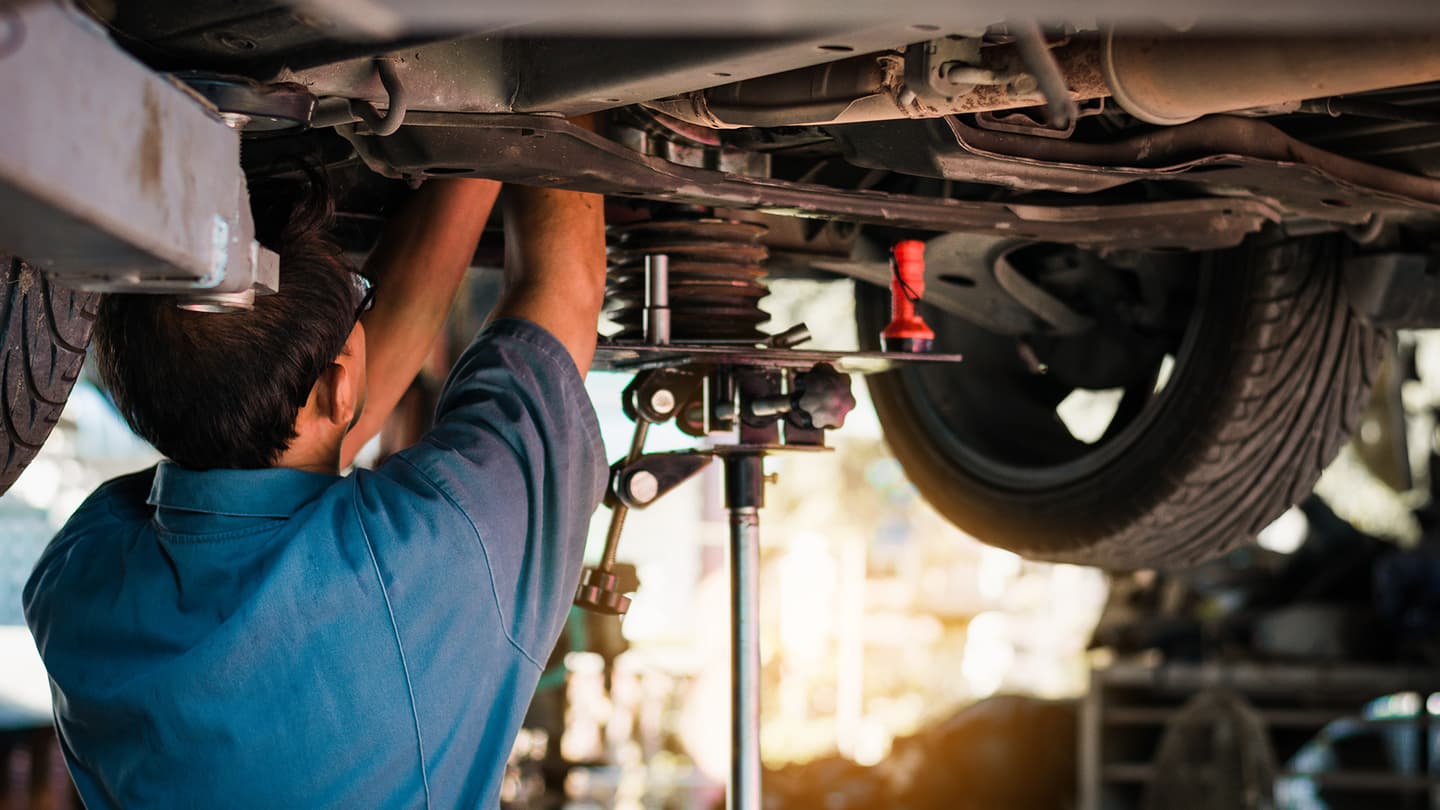 This article is part of Finding the way forward, our publication focusing on new mobility in the age of data, platforms and ecosystems. Download the publication here, and learn more about our approach to the mobility industry here.
---
As autonomous driving technologies, electrification and improvements in hardware drive down the frequency of servicing and repairs as well as the majority of other aftermarket activities, each individual service interaction becomes a more important opportunity than ever. Can data – and a holistic view of the entire aftersales process – help unlock an experience that offers something more to both customers and employees?
Less quantity, more quality
As the car industry becomes more sustainable, vehicle hardware is becoming more robust, while electric vehicles tend to need less maintenance due to fewer moving parts and higher quality components. Additionally, the increased adoption of driving assistance systems and onboard sensors can decrease the risk of collisions and improve the predictability of wear and tear. These factors are all resulting in aftersales, which has until now been the primary customer touchpoint after the initial sales and delivery process, involving far less frequent interactions between customers and car manufacturers.
An opportunity to provide a positive experience
There may be a reduction in the number of aftersales interactions – but at the same time, new tools, methods and business models present a golden opportunity to transform the interactions that remain into efficient and positive experiences for vehicle owners. In fact, offering a smooth experience in stressful situations like a breakdown or when routine maintenance is needed has been shown to have a major influence on retaining clients and increasing brand loyalty.
Right from the start of the consumer journey, digital tools that improve the user experience are becoming an increasingly important differentiator for vehicle manufacturers, while the differences in hardware are becoming less significant. In fact, a vehicle's onboard and offboard UX is becoming just as important as its performance or comfort in consumers' decision-making processes. Beyond the purchase decision, connected apps and digital touchpoints still have a lot of untapped potential in terms of the aftersales customer journey. For example, data gathered from vehicles can be used to more accurately predict the expected lifetime of specific components and spot any potential failure before it happens, allowing timely service interventions to be made when needed instead of according to a rigid, calendar-based schedule. Digital channels can also foster proactive relationship management, with proactive interactions and over-the-air updates turning the vehicle UX into an important 'virtual' touchpoint – a way to stay connected to customers and deliver enhanced personalised experiences without the need to visit a physical dealership.
Removing pain points in a streamlined process
A great aftersales experience for the customer is one that minimises or even entirely eliminates classic pain points like waiting for staff to key information into a system, being asked for the same information on multiple occasions, scheduling a service visit or a lack of understanding about the work that has been performed on their vehicle and why. Digital tools can help eliminate all these issues, for example with real-time interaction during the service process that explains the reasons why a new part or procedure is needed. This kind of proactive, transparent communication not only saves customers' valuable time, but can transform the whole experience from a negative or neutral one into something much more positive.
For the OEM, creating a seamless, efficient and integrated process starts with visualising the current information architecture and understanding where existing customer and vehicle information is collected and where new information is entered – for example in the dealer and workshop management systems, CRM systems and spare parts catalogues. The goal should be to create intelligent services and touchpoints that can use the data from various systems without making the back-end complexity visible.
Take care of your employees and they will take care of you
While much of the focus is naturally on the customer, employees are also a crucial part of the equation. With lean, integrated and well-structured processes and systems to work with they can perform the right tasks to the best of their ability, avoid frustration and contribute to creating a great customer experience. Skilled and dedicated employees are an invaluable asset in aftersales, and they will not only be happier with the right tools and support, but also more loyal.
Aftersales service points and individual employees already have a lot of internal workarounds to out-of-date processes and infrastructure. An important part of the digitalisation process is to understand how employees are already working, make the small hacks they use available to others and build solutions that share that often informally transmitted wisdom with others who can benefit from it. Furthermore, staff in workshops are increasingly faced with the challenge of information overload caused by a baffling number of vehicle variants – a challenge that existing systems and processes, not to mention the employees themselves, are not set up to cope with. The goal of any new solution should be to help employees quickly understand what is in front of them instead of them having to know everything about every vehicle model.
Shared knowledge management with intelligent insights can improve efficiency and reduce the workload on service support personnel in workshops. A platform that self-validates or automates tasks reduces the risk of human error, improves decision-making and enables faster, more proactive responses when problems do occur.
Make good use of the data you gather
Maintenance and repair are, by their very nature, dependent on manual labour and bound to local limitations, regulations and workforces. Integrating a variety of scattered digital tools into this setting has led to unmanageable complexity. At Futurice we see opportunities to improve operational excellence by rethinking processes and structures along the value chain through service design and integration as well as creation of different tools rather than blindly digitalising current, non-optimal practices. Remember: if you digitalise a poor solution, you will get a poor digital solution.
Carmakers have more and more data available, and it's vital to create intuitive, intelligent services and touchpoints that can leverage it to assist not only in decision-making but also in operations. If face-to-face interactions are less frequent, device-to-device actions are becoming ubiquitous, and these new digital tools and methods are a great opportunity to strengthen loyalty. However, it's important to remember that, despite being less frequent, face-to-face interactions still present a golden opportunity to add value, create lasting customer relationships and foster loyalty. Data and digital tools are powerful allies, but they are no substitute for genuine human interaction.
Our key takeaways on improving the aftersales experience
Digital solutions and efficient ways of working are powerful tools to retain existing customers and skilled employees as well as to attract new ones.
Aftersales interactions are a key touchpoint with customers but their frequency is decreasing; make sure each one is positive, efficient and transparent.
When you understand how employees really work, you can design solutions that help them to do their jobs more effectively and efficiently.
Leverage the power of data to build relationships and trust.
---
Learn more about our approach to the mobility industry here.
Yannick Engel

Global Product Director

Marc Böhret

Key Account Owner

Laura Araujo

Lead UX Designer