Back to Case studies
Rinnekoti: Empowering care with emotion
Rinnekoti's mission is to provide its clients a home and independent living by offering individualised support. The question is: what makes a place home, not just a residence? Home is where you are safe and understood, where you have the right to self-determination and to fulfil your dreams. Rinnekoti is commited to these values.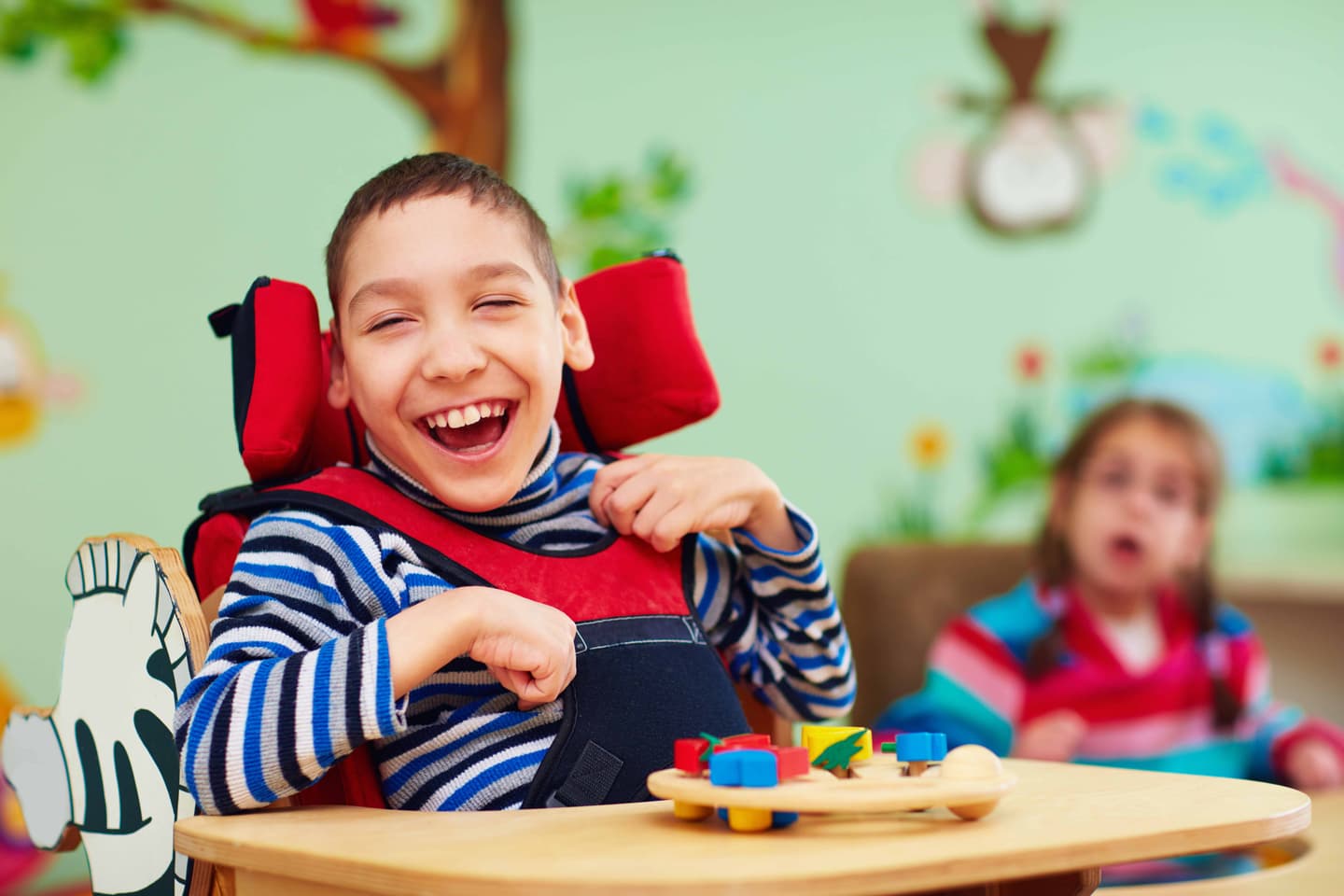 Support workers at Rinnekoti specialise in providing holistic care and supporting clients' individual needs. Providing services for a good life is a huge responsibility and often emotionally demanding - even for a professional. When it comes to disabled children with only limited ways to communicate their will, the responsibility is even more significant. This is why Rinnekoti approached Futurice with an important question: how could the interactions between disabled children and support workers be further improved?
As a technology company, we were privileged and honoured to be considered for this task and gladly accepted the challenge.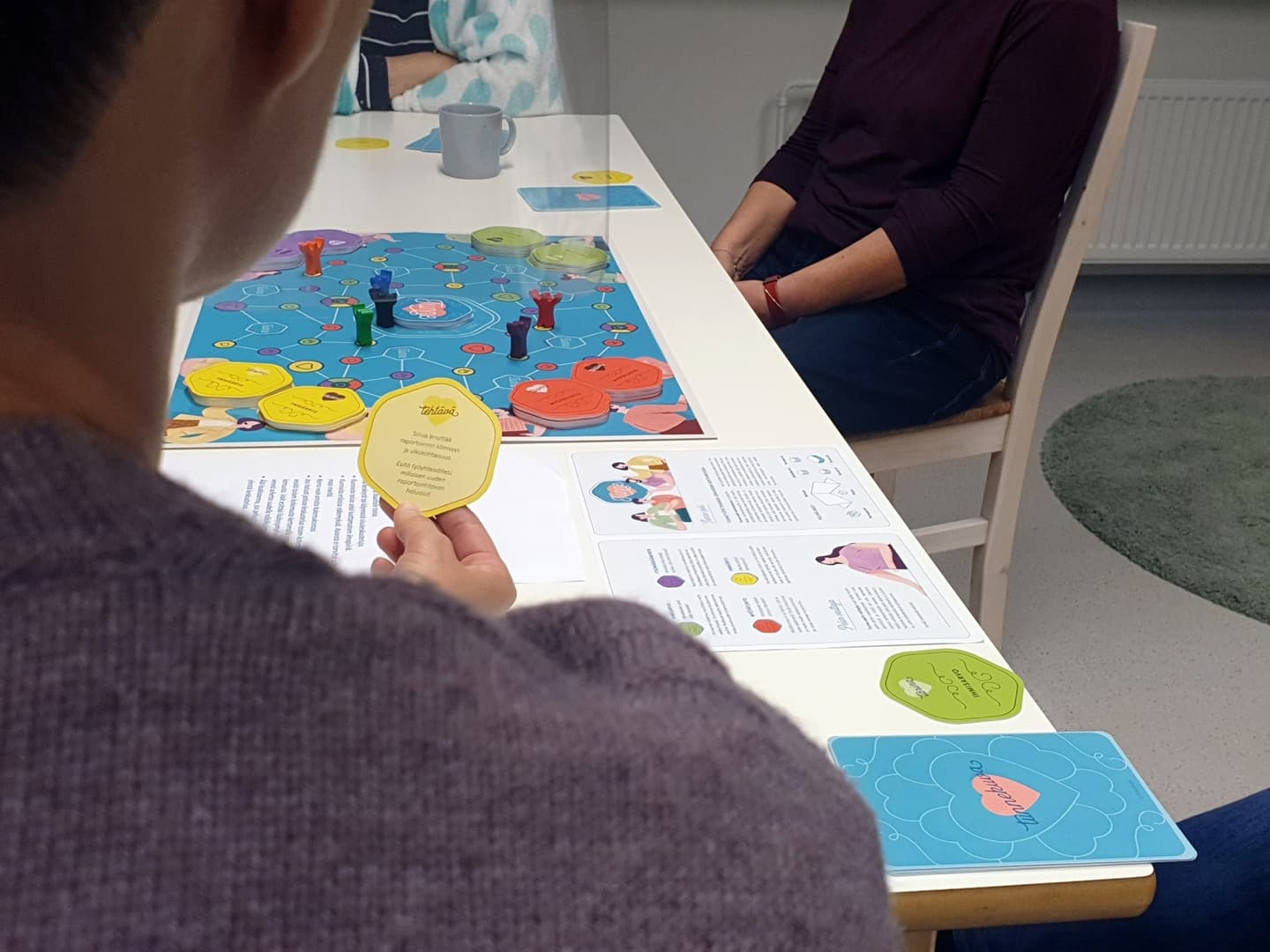 A deeper understanding of emotions: the support workers are now better equipped to address the complicated emotional dilemmas that are a part of the work.

Empowering the personnel with openness and emotional connectivity: improved well-being and teamwork throughout the organisation.

Service Design is a daily learning approach in the workplace: continuous development of individual working methods.

Everyone can have an impact: increased work motivation and satisfaction.
We used diverse methods to get to the heart of the problem. The project began with collaborative ethnographic framework, i.e. spending time with the autistic and disabled children. With the Rinnekoti staff, we co-created a detailed map of what we encountered during the study and further analysed our findings through in-depth interviews. We found that each support worker had their own approach to interacting with children, depending on their history, personality, learned practices, and so on - no worse or better than others, just different.
Rinnekoti decided to search for new interaction methods, in which all emotions and even the most difficult questions could be brought up sensitively. Good service design does not always come easily, but it is rewarding. The staff were genuinely enthusiatic about participating in the process and showed great team spirit during the workshops. From directors to support workers, everyone actively engaged with each step of the project - from gathering information to analyses, ideation, and conceptualisation.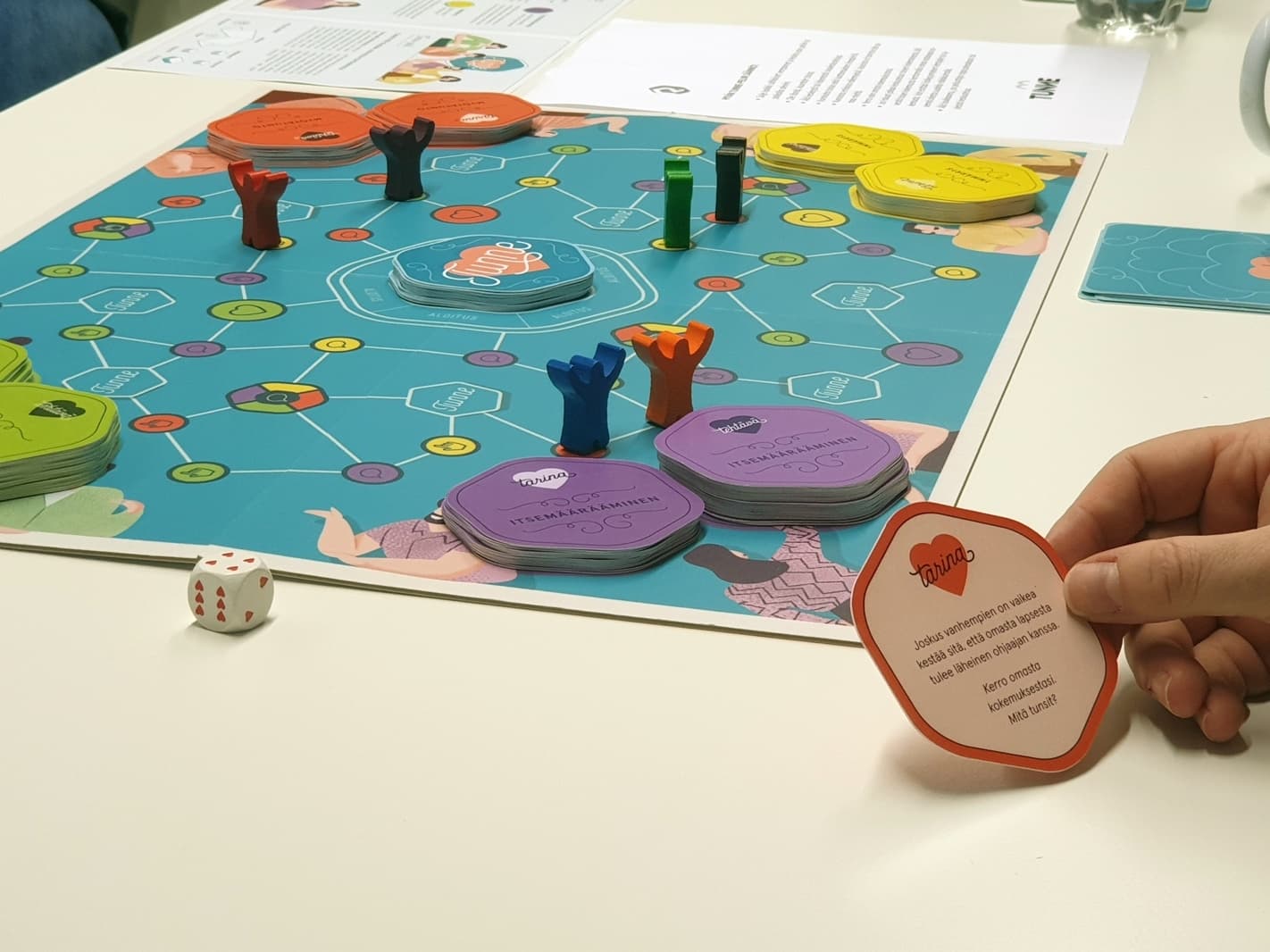 We considered several different solutions during the process, but instead of a digital approach decided to co-create a prototype of a board game in addition to extensive practical educational materials. Together with improved internal processes, the board game will increase consensus within the Rinnekoti community.
If emotions are allowed, openly discussed and understood in the workplace, professional development can take place on both the personal and team level. This improves both the support workers and the children's wellbeing.
Rinnekoti's staff quickly learned to apply the methods themselves and built a service design playbook to further their ongoing cultural transformation and develop the game as well as the educational materials. In addition to being actively played as a part of work, the game can be used at internal events and meetings, too. It also serves as an example of Rinnekoti's culture in both recruitment processess as well as hackathons that aim to create new concepts for the entire care sector.
The effects of the cultural transformation will be measured, analysed, and used by the HR management.
Rinnekoti is Finland's largest provider of private dissability services. Its main target groups and users of its high-quality services are disabled and autistic persons. Rinnekoti is a part of the Deaconess Foundation, which is a non-profit organisation and a social enterprise.
Get in touch
Wherever you are on your innovation journey, our services and experts can help you along the way.