Back to Blog
Knowing what you know – the rise of the knowledge-centric organisation
In association with IDC, we surveyed 350 decision-makers in Nordic organizations to get a broader perspective of how they view the future of work, where they are investing, and their pain points and highlights. This has given us some valuable insights, which we are sharing with you.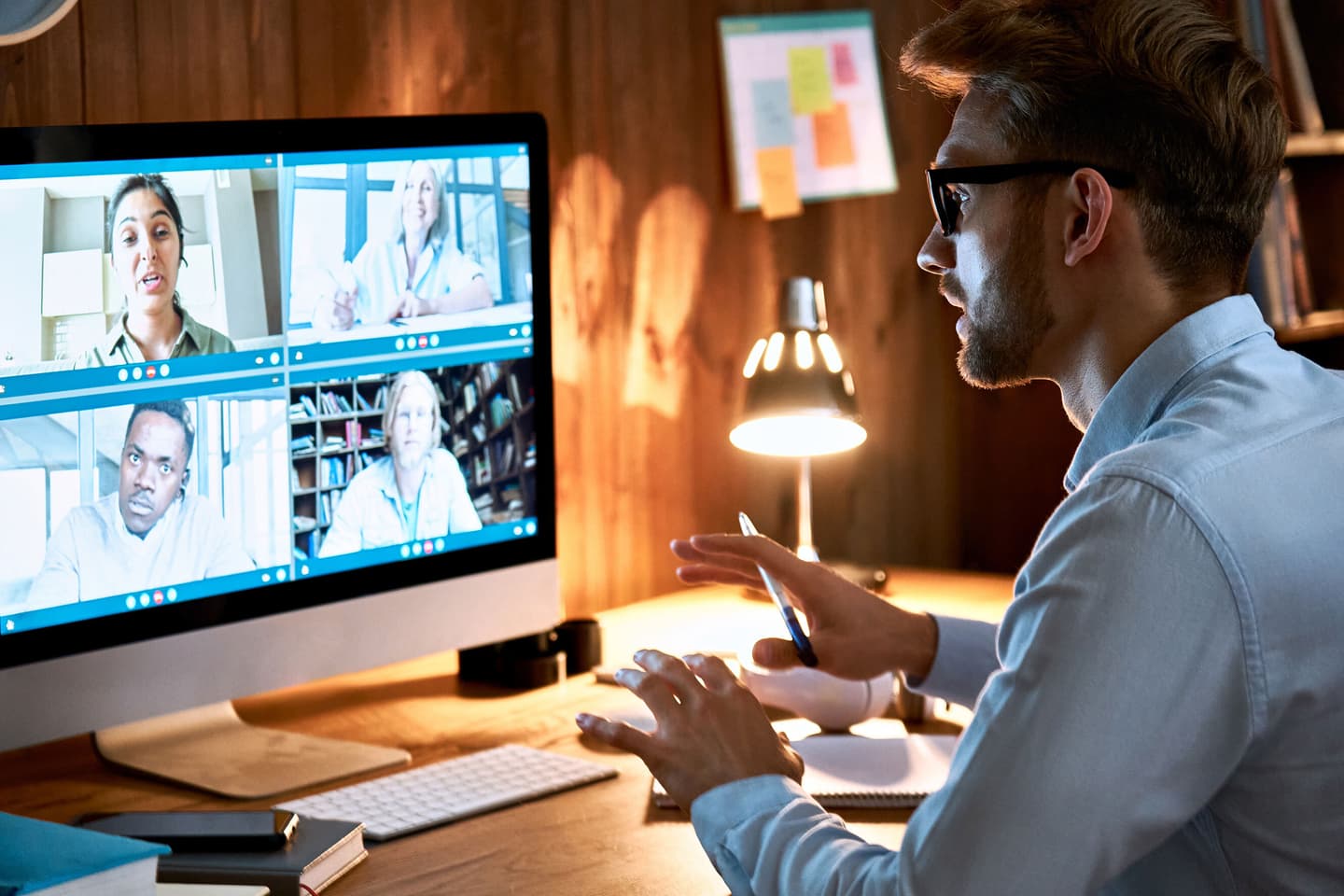 This is a particular interest of ours at Futurice, as we have a keen interest in the future of work, especially knowledge work, and the best ways to innovate, create, capture and utilise knowledge. With digital transformation changing the way we live and work, centring knowledge and capitalising on it will become the hallmark of successful workplaces across the Nordics – and indeed worldwide.
Although 52% of the organisations surveyed describe themselves as knowledge-centric, our research shows the cultural transformation that so many of you are experiencing is not without its challenges. Survey responses reveal organisations are often lacking the capabilities they need in order to achieve true knowledge-centricity. It's a challenge I have worked through myself – in a business where knowledge is value, how can you centre this knowledge and know what you know? It is only by doing so that you can reap the full rewards of your accrued intellectual capital. These are some of my initial reflections on the study's findings.
The right practices and culture for knowledge-centricity
One interesting insight from the survey is how large a part culture plays in productivity – in fact, it proves to be even more important than all sorts of scaled agile practices. Developing a knowledge-centric culture requires a combination of factors: an emphasis on experimentation and collaboration, for example, and the ability to capture, reuse and harness organisational knowledge so it's available to employees. Supporting, recruiting and retaining the right talent requires a culture that prioritises the employee experience – something the study found that more mature companies have already come to realise.
In order to encourage collaboration, which has been understandably restricted during the pandemic, we need to rethink how the future office will work. Accidental meetings and discoveries power collaboration and creativity, so we need to think about how to create the right conditions for them to happen even when people are working remotely much of the time. Collaboration can also be data-driven: knowledge-capturing tools can help set up onboarding sessions for new employees with people across the organisation, as well as helping people to reach out to others working on related projects or trying to solve similar problems. Data can help answer the question "Who should I talk to about this?", unlocking knowledge, empowering employees and increasing productivity.
Developing the tools for a successful workplace
One thing is clear: the traditional ways of managing knowledge don't work anymore. It's one thing to have silos of information, in individuals or databases, but you need to be able to access that information and, more than that, you need to know that it's even there. Will a new hire know that 'Laura' is the go-to person to find out about a particular technology? How can you quickly find out who in a certain office has the closest relationship to a particular client? If you're starting a new project, do you need to start everything from scratch or have certain challenges already been solved – and if they have, are these elements now accessible for reuse? Asking people to fill in knowledge areas, categorise and tag content then organise it according to a predefined taxonomy is not a viable strategy.
We became painfully aware of these challenges in the traditional approach in our own operations and started developing a different paradigm: harvest content from numerous internal systems, automatically index and tag and make a consolidated view available for people. The outcome of this work is new tools, like Bubble Burster and FutuCortex, that gather public data from various channels to capture what people are discussing, who is working with who and what has been worked on, allowing you to find out what knowledge you really have in your organisation. This means larger organisations no longer need to be on the back foot compared to small, agile start-ups – they can harness the vast knowledge resources they have across their organisation. After all, it's not size but disconnect that slows organisations down.
With tools like this you can also see when knowledge silos are developing – maybe one country office doesn't have many links to another, or certain developers are always working together. Once you know this is happening you can take steps to make connections between siloed groups to ensure knowledge is shared – it's often just a small nudge needed to kick-start or speed up the flow of knowledge. Having access to this information also lets you see what topics are trending, which can help you direct your strategy and ensure the whole company is on the same page no matter how many sites and countries you cover.
Combine culture and technology for future productivity
Our research with IDC shows that a company's competitive edge is very much defined by the knowledge it has and how that knowledge is managed. Regardless of industry, it is clear that the ability to harness organisational knowledge will define competitiveness in the future. Productive future work is not just a question of technology, nor is it just one of culture – it's about finding new ways to combine these elements, understanding and shaping culture and harnessing data as part of this process.
If you'd like to learn more about how we can help you develop the right culture, practices and tools to strengthen knowledge-centricity in your organisation, please get in touch.
"Read the full report: The Knowledge-Centric Organization – Maintaining the Intellectual Capital ->"
Tuomas Syrjänen

Co-Founder, AI Renewal/Artificial Officer