Back to Blog
Building a culture of trust, care and transparency in Stockholm
At Futurice, or Futu Sweden as we call ourselves in Stockholm, we take pride in creating a culture that prioritizes care, trust, transparency, and continuous improvement. With a diverse and international team of 50 colleagues with diverse backgrounds and from over 20 different nationalities, we strive to create a workplace that enables our people to live their best work-lives.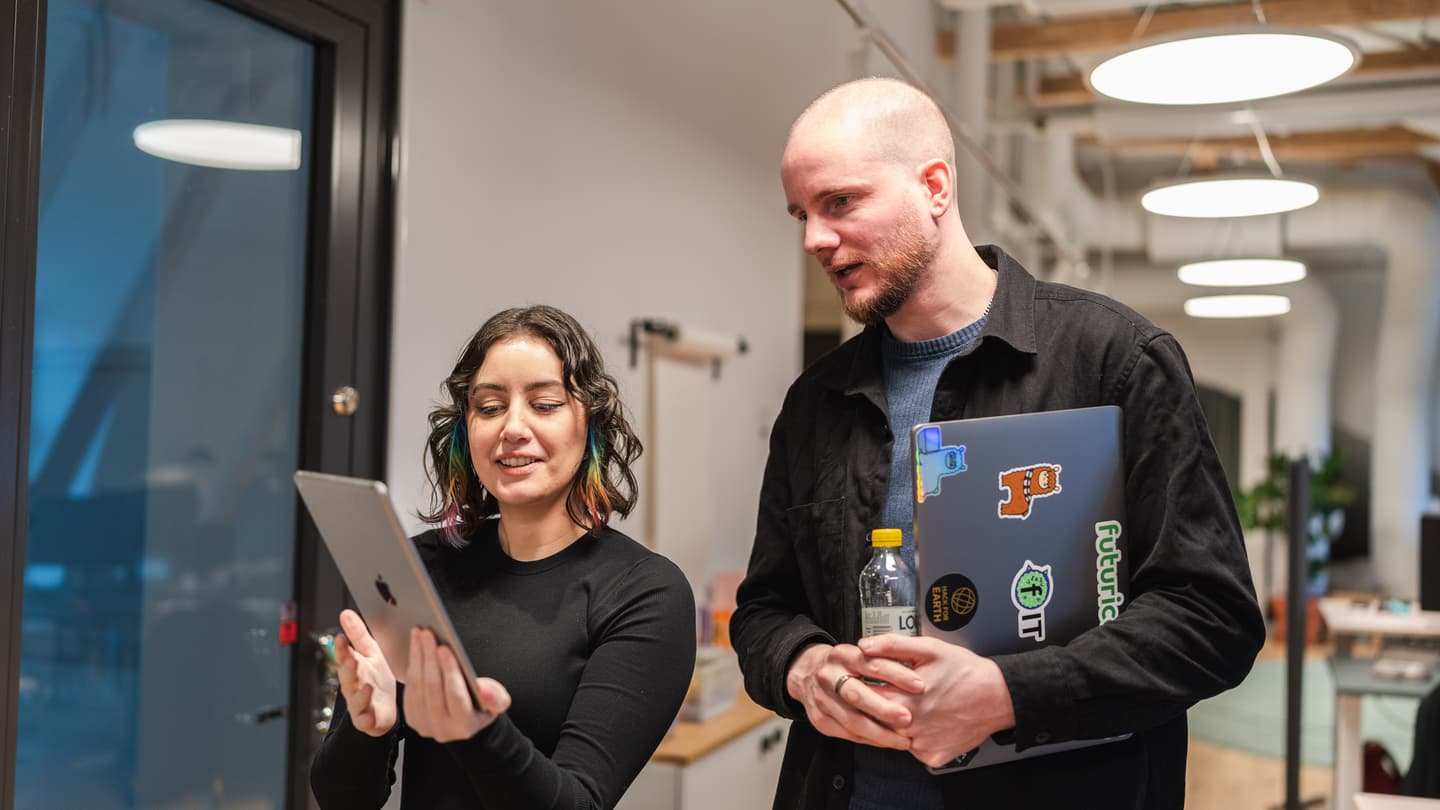 Trust is given, not earned
Our belief in people's fundamental goodness is at the core of our culture of trust. We assume good intentions and trust each other to make validated decisions autonomously. At Futurice, trust is given, not something you have to earn. This trust extends to our clients, the world around us, and the work we do. We take pride in doing a good job, which includes looking out for each other and caring for our clients and the world.
At Futurice, transparency is key. We share relevant information and disclose the thought process behind the decisions that we make. By having access to all the facts, we can make the right choices in our everyday work and focus on what's really important. "It's your ship" - and we live by it.
We pride ourselves in being a career-defining workplace for our people, by enabling the growth of the next generation of digital leaders. We value both success and failure for what they can teach us. We strive to continuously improve ourselves and the world around us, embracing all the unique quirks and qualities that make our diverse team fun to work with.
In the heart of Stockholm
Our Stockholm office is an essential part of our global core, and it reflects Sweden's values of inclusion, innovation and sustainability. Our culture is what sets Futurice apart - and Futu Sweden is no exception.
Want to know more about life at Futu Sweden?
Check our Stockholm page and don't hesitate to reach out!
Jasmina Najem

Junior Marketing Manager