Back to Blog
Martta Riihimäki joins Futurice Sweden as Managing Director
From sailing the world to empowering the world to act, Martta didn't think twice about the opportunity. "I especially resonated with the roll-up-your-sleeves attitude and entrepreneurial spirit."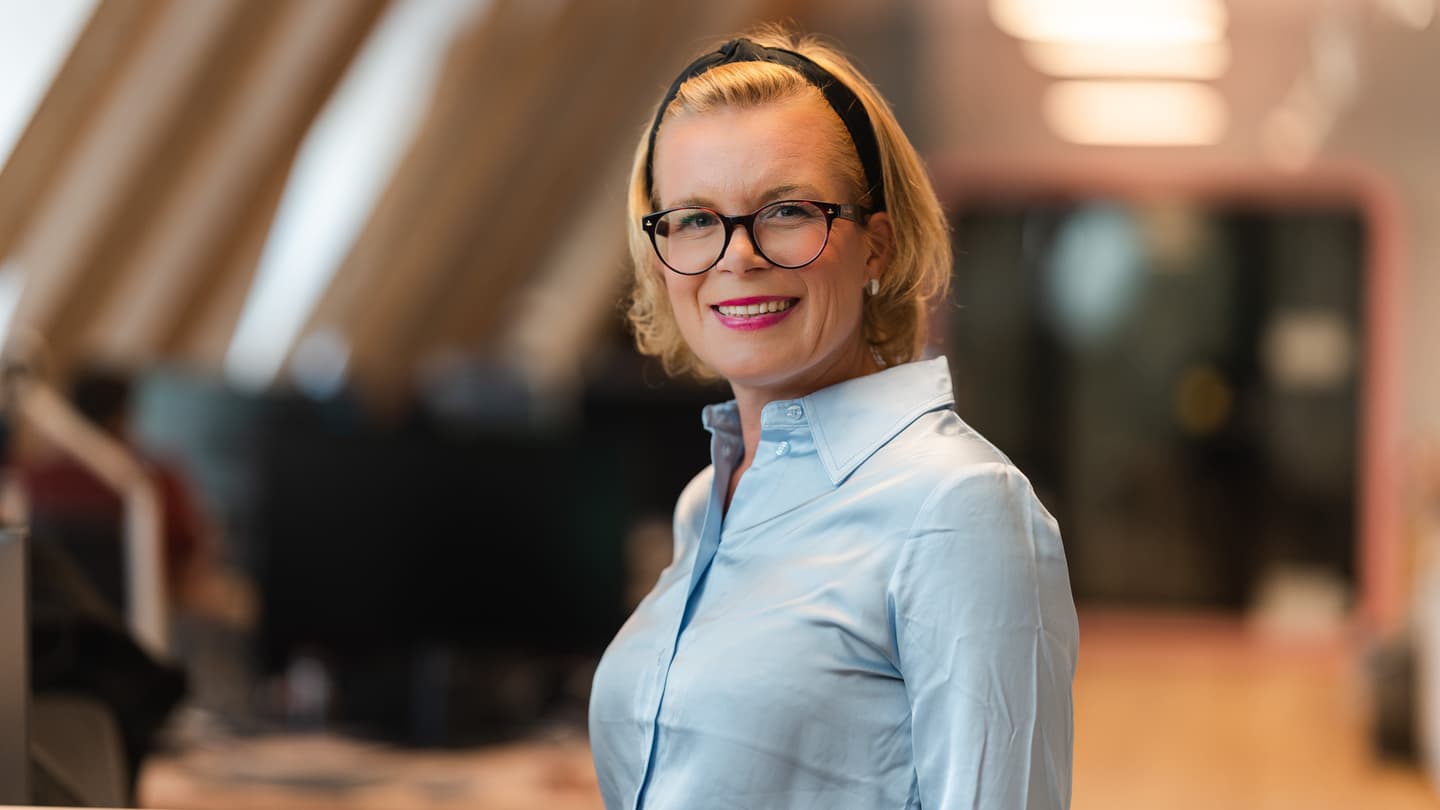 Futurice, the outcomes-focused digital transformation company, has a new captain at the helm in Sweden. The former CEO of the industrial digital solutions provider NTI Sweden with a strong background in sales and leadership positions in various tech and SaaS companies was sailing her sabbatical in the middle of the Mediterranean when she got the call.
"I was quick to make the decision to jump on board. Futurice is in a fantastic sweet spot between technology, design, and strategy consultancy, with an agile and human-centric approach to digital transformation.They have a solid history of over 22 years in the business, but have managed to keep up the energy and drive of a startup. I was really sold on the great culture and lovely people, not to mention the potential Futurice has especially in Sweden", says Futurice Sweden's new Managing Director Martta Riihimäki.
Martta has a background in sales, IT, and HR tech since 2006. She also has experience from the fields of management consulting, marketing and branding, fintech SaaS as well as digital software for the construction, design, and manufacturing industries in Europe. Martta has achieved proven results in opening new markets and scaling up business in the Nordics, lead a successful turnaround of a mature company, and also has extensive experience from working with global clients. Her academic background is in business administration and communications.
"We warmly welcome Martta home – both back to Stockholm from her voyage of the seas and especially to the beginning of her journey at Futurice. I expect to see great things from her as a passionate leader of our growing business in Sweden and as a driver of the continued growth of our clients such as Bromma, Stora Enso, and Vattenfall", says Futurice Group CEO Simo Leisti.
Martta Riihimäki
Position: Managing Director of Futurice Sweden
Education: Bachelor of Business Administration (Tampere University of Applied Sciences), Communication (University of Vaasa)
Career: Previous positions include CEO of NTI Sweden AB and Country Director of Sympa HR (Sweden)
Family: Lives in Stockholm, Sweden, with her family and the family's dog
Sylvia Rence

Marketing Lead, Sweden