Back to Blog
Steering and measuring the success of product
Every digital product makes a change. A change in the way customers or employees interact with your company. What would be naturally the best is the change in the markets and in company business. Product is a tool for strategy implementation. Focusing and measuring the company success via product success is a key in current digital business.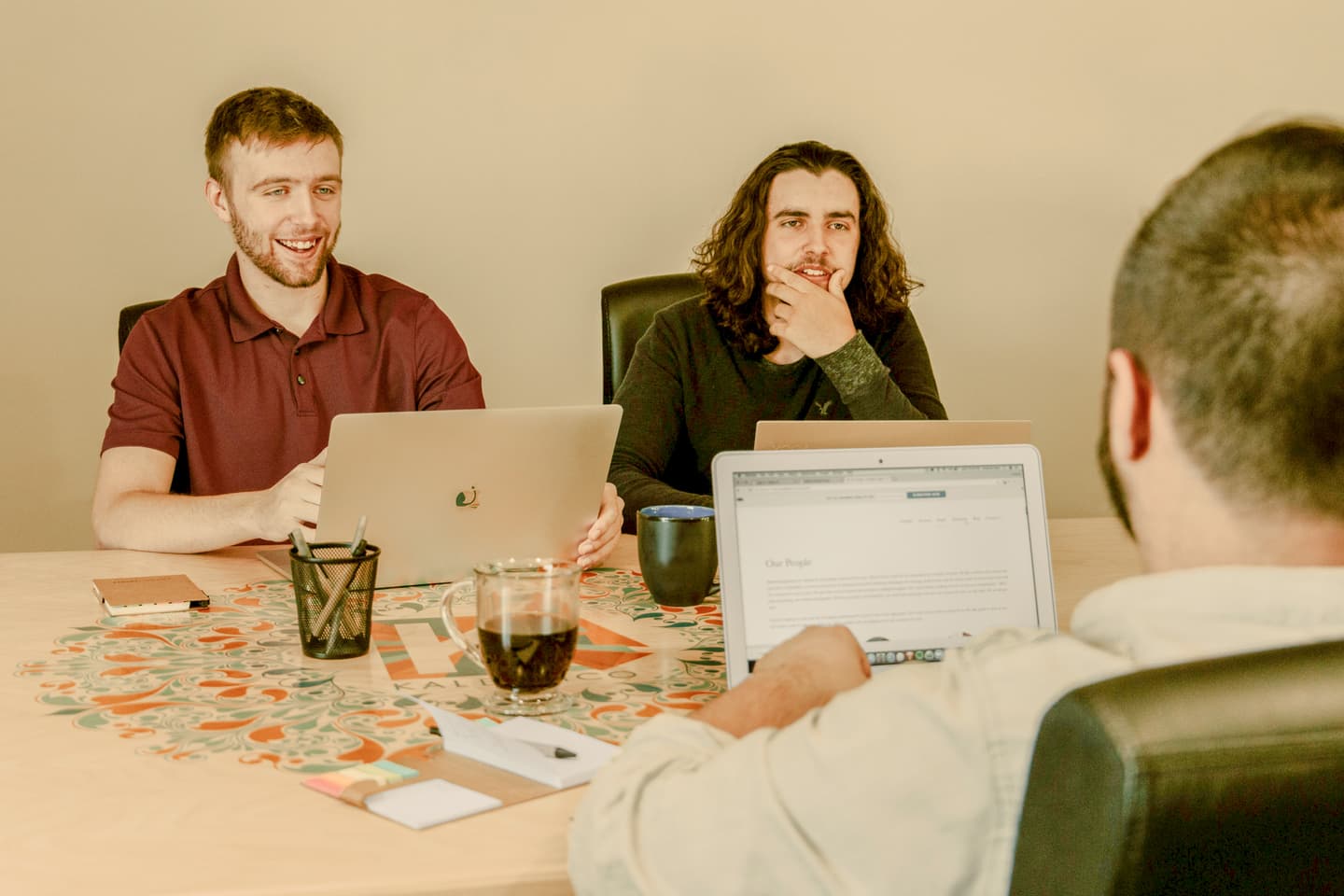 This is the final article in a three-part series on product management. The first part discussed the necessity of better product management and how to level up your product management practices, and the second one focused on the cultural aspects of agile product development. In this third part of the series will discuss ways to measure success and keep track of whether you are providing value for your customers and your business.
Before we dive in, let's clarify one important thing: Whenever you see the word "product" in this article, you could easily swap it with the word "digital service". As product specialist Jeff Gothelf has said, everyone has a product, and everyone has customers regardless of the business they are in.
A product is always a driver for strategic change, and it should be treated as the top priority of every function of a company. Companies always have a vision about the future they want to create and a product should be seen as an efficient tool to change the customer behavior, market and in best case also company business. Product is also a great learning tool for the whole organization. Therefore it is essential that strategy and product flight levels are well aligned.
Strategy need to be agile also
Failures on the strategic level are typically the root cause for disappointments. In the vision setting phase, hopes are typically high, and somewhere on the operational level, great new ideas and technologies are being put to use that help a company create the future it is pursuing. But somewhere down the road, the strategic vision and the implementation of the change are misaligned. That has also created some disbelief towards agile transformations.. Naturally the first digital transformation experiments have raised some pain points, and to solve them, companies need business agility in order to adjust their strategies.
There are no quick wins, especially if we create misalignments with fixed strategies and insufficient change leadership in building business agility. To achieve true benefits of the agile mindset, we need to focus on products.
How to align product and strategy metrics
To ensure that a company's strategy and its product development are aligned , the first step is to the align strategic scorecards and product team metrics. Missing this step is where misalignment between the strategic vision and actual outcomes typically starts. At the very beginning of the process, it is essential to set up methods and metrics to measure both, and also set up validation points using the following key questions:
What we have learned about our strategy and business environment during product development? Is our vision still valid in this market situation, or should we pivot our strategy?
Are we solving the right problems? If we solve these problems, do we create enough competitive advantage for our company and enough value for the users?
Are our product portfolio's different streams providing sufficient solutions for selected problems? Are all our customer service channels and touchpoints providing something valuable for our customers, or are we spending too much money and resources on something that is not viable or desirable?
What have we learned about our capabilities in delivering the product? Do we still have some pitfalls in our delivery and should we learn something new to be both happy and successful as a team?
These questions serve the three key values of agile product development – business value, human value and knowledge value. The last one is often forgotten, but it is actually a crucial part of every change, and it should be utilized in measuring success as a part of leading change.
Measure with a holistic scorecard
So, we can't be successful if we fail to measure our success well enough. Measuring the success of digital product development is not only a matter of measuring the product team's velocity or comparing the budget used to value delivered – those are naturally important points, but they are only a part of the story. Measuring the success of a product is a holistic process where you need to combine both insights and data, and measure the implementation of change continuously with an equally holistic measurement matrix.
At Futurice, we have found that holistic, outcome-focused portfolio management is an efficient tool to ensure desired strategic outcomes. Measuring and especially steering the success shouldn't be just a single-team data effort, and it should instead cover all these key aspects:
Use all tools. There are already plenty of solutions for collecting data and improving visibility for the engineering team. Expanding them to all company functions and also empowering leadership to utilize them will build visibility.

Align all levels. The success of product development is ensured only when strategic scorecards and a product team's measurements are aligned. A product team cannot ensure successful outcomes alone if the strategic level does not support it in rapid product decisions. It is the leadership's jobs to navigate rapidly changing business environments and ensure the organization learns, too.

Measure all values. Besides business and human values, measuring continuous learning is a big part of success. Building the capability to adapt based on increasing knowledge is key in successful strategy implementation.

Gain a portfolio-level overview. In order to measure true outcomes, it is essential to measure the success of the whole portfolio as well as the change the company wants to achieve with it.

Combine insights and data. To measure both strategic change within and outside the company and the success of product teams, utilizing both OKRs and KPIs (both insights and data) is a winning move.
Ville Pohjola

Principal, Delivery & Product Management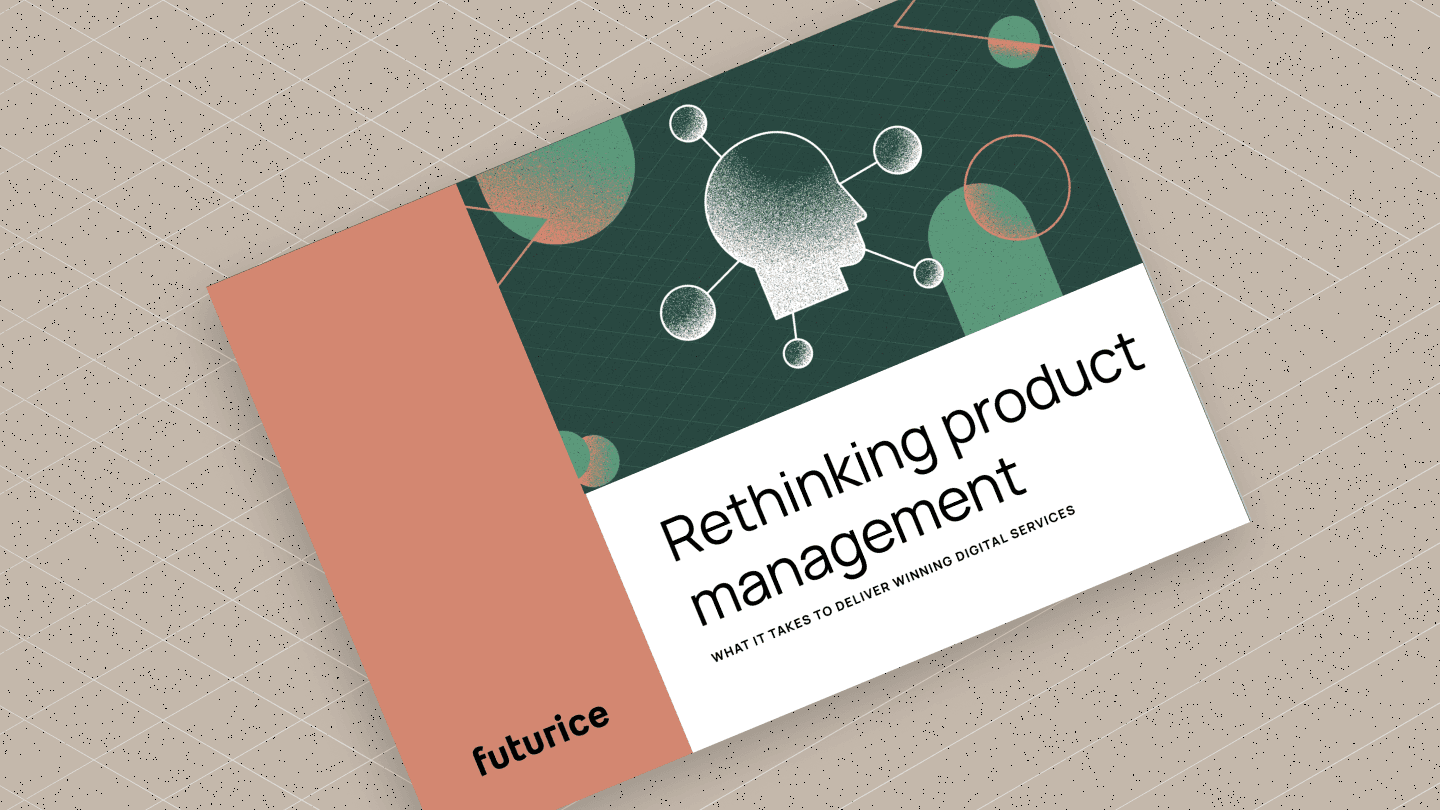 Rethinking Product Management
What it takes to deliver winning digital services
Committing to modern product management practices is crucial to tackling the challenges related to driving the development, impact, quality, and profitability of digital products – all the way from strategic direction through development and launch to the end of lifecycle.
This guide describes and summarizes the most important areas for you to focus on as your company levels up its product management practices.