Back to Blog
Our three-step formula to building winning digital healthcare services
Healthcare service providers and pharmaceutical companies are faced with a rapidly changing operational environment. This change offers huge opportunities to the early adopters in the health and medical space. Here are our three steps for success in delivering innovative digital services in a relatively traditional industry.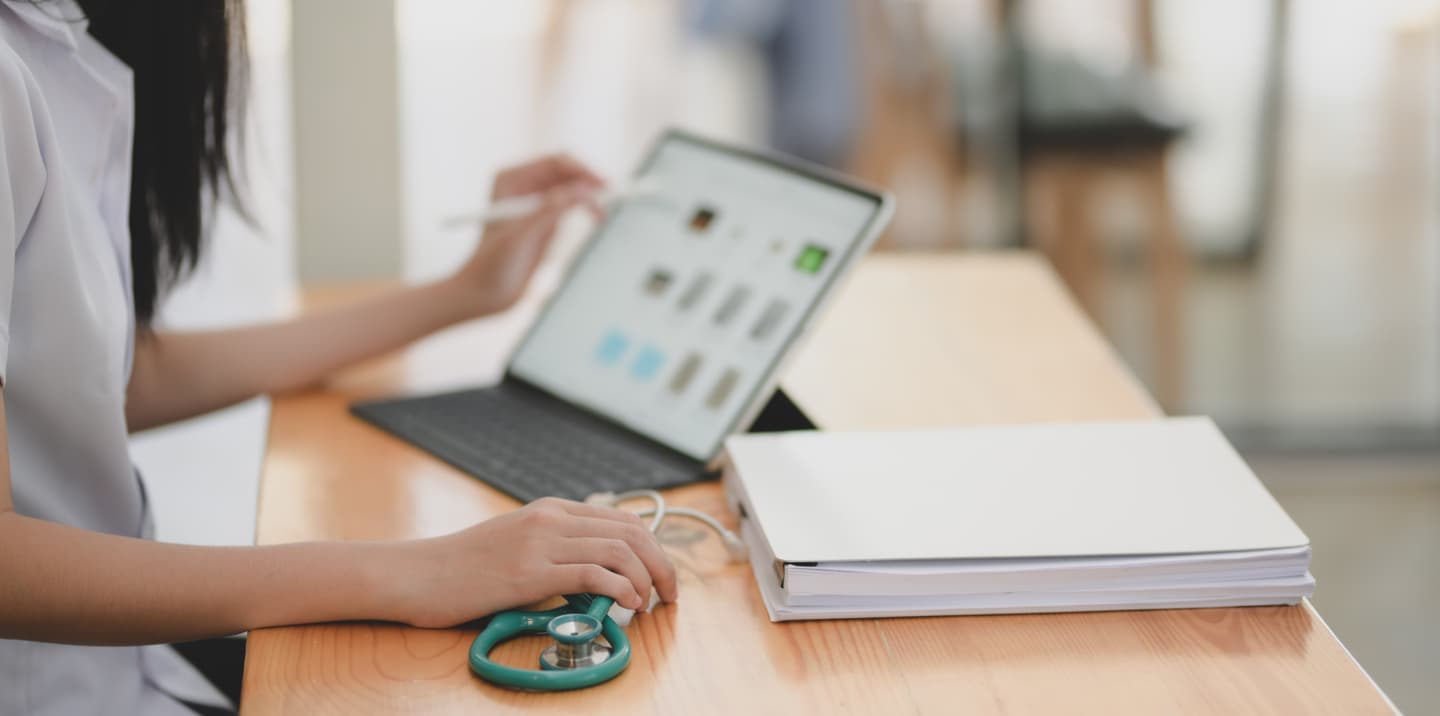 52 million hours. That is how much time healthcare professionals in Germany spend annually on manual documentation tasks, meaning writing down the information that gets created during patient care. This huge amount of manual labor from highly skilled professionals comes with a price tag of nearly 2.4 billion euros. In a regulated and relatively traditional space, this is just one example where the players in healthcare spend lots of resources working with processes or systems that do not offer adequate value or efficiency in the era of digitalisation.
What could be done to save this precious time – and money – and use it for something more valuable such as time spent with patients, doing research or developing new products and services?
The answer in short is to create digital services that both renew and expedite the current processes in the healthcare and pharmaceutical industries and make them more customer-centric, data-driven and collaborational between healthcare stakeholders.
Healthcare professionals need digital tools to succeed
While the healthcare and medical industry is very advanced in terms of medical science, technology and research, it is still quite traditional in terms of communication and collaboration. This is exactly where digital services could make a huge impact and change for the better. The demand can be seen in the data as well; according to The Future Health Index by Philips, 79% of healthcare professionals agree that digital tech is an important tool to achieve better patient outcomes and 74% believe that digital tech will also improve the experience for patients.
So how should healthcare players start building these digital services, then? To help with getting to work and taking that brave first step, here are the three key approaches to successful digital service development that we at Futurice think are crucial.
Three first steps for building a successful digital service ecosystem
1. Focus on your customer first
The first step in creating better digital services is to take a good look at your most important customer. Are they patients? Focus on finding out what their needs are. Are they doctors or nurses? See what pain points and needs they have in their daily work. Putting the customer first makes it easiest to start leveraging business opportunities where most needed.
To understand one's customer, you need to research how different user groups and stakeholders act and live. This is not always easy in a space as regulated and sensitive as healthcare. That in mind, there should be a healthy time investment set aside for customer research. Understanding the customer and their needs will give you a head start in finding the best ideas for the right solutions. Conversely, dismissing the needs of a key stakeholder can lead you along the wrong path and towards a solution that does not actually solve the customer's problem.
It is also important to remember that in the complex healthcare landscape being customer-focused means not just catering for the needs of the primary end-user but everyone in the process. Even if the patient is the main user, we need to look who else is involved in the workflow. A new tool or solution should be useful for all the stakeholders. If the tool is great for patients but annoys doctors or increases workload for nurses, there can be a massive barrier for adoption.
2. Use data as your window to understanding
A common vision for the healthcare industry today is to use data to provide personalized and predictive healthcare. Healthcare and medical industry players can build holistic service networks, connect different data sources to one another and apply technologies such as machine learning and artificial intelligence to predict diseases before they even happen, and finally give highly personalized recommendations to patients.
Sounds great, doesn't it? Unfortunately, this is still somewhat aspirational and very hard to achieve. Fortunately no one in the industry has quite tackled the technical challenges around privacy, security and data quality yet – so there is still room for a pioneering trailblazer to reap the early rewards.
The first step towards tackling the challenges is to develop a scalable data and tech strategy that goes hand in hand with any new digital services that will eventually be built. Data should be viewed as a tool to learn more about customers, improve services and increase retention as well as compliance. Finally, a clear data strategy will allow healthcare industry players to get an overview of the data they have, bring order to it and discover new, actionable insights continuously. One great example of this is Techniker Krankenkasse. They offer an optional digital health record for their customers, which allows patients to have an overview of their health data and help professionals to get an overview of their patients as well.
3. Partnerships win the day
Partnerships are not yet the norm in the healthcare and medical industry, where many have historically protected their valuable expertise from competition. This is now beginning to change, however, as we have learned from other industries.
Collaborating in an ecosystem with partners is necessary to complete one's offering. This could mean partnerships with startups, tech companies or other healthcare and pharmaceutical companies. Partnerships in digital service design are essential, because building everything alone is too expensive, complex and risky. We are already seeing pharmaceutical companies team up with tech giants, like Novartis and Microsoft or Pfizer and IBM. Techniker Krankenkasse also worked with IBM to create their digital health record for customers. In today's complex and rapidly transforming markets, there is an inherent risk in developing everything alone. Furthermore, fragmented services tend to create unnecessary friction for the end-users and are not adopted as widely as hoped.
To sum it up, the customer-focused, data-driven and partnership-building healthcare and medical players are the ones that will surely succeed in building the kinds of digital services that patients, healthcare professionals and other stakeholders will embrace most dearly. What healthcare companies need now is the courage to be the first in this field to take these crucial first steps and get ahead of the competition – or else others will take these steps before you.
Hopefully this article was a thought-provoking read. If you would like to read more on the topic, please visit our collection of articles related to digital service creation in the healthcare space. Futurice has also helped the relatively traditional automotive industry to adapt to large-scale change and reap the benefits of embracing the future – read more about it on our mobility page.
Katja Niggl

Senior UX/UI Designer