Back to Blog
Retros to the future - Agile transformation for the whole organisation
A new wave of agile is happening. What has long been a common way of thinking and doing in software development is now increasingly being used to make business decisions. In a changing environment, agility is a requisite for success on all levels of an organisation.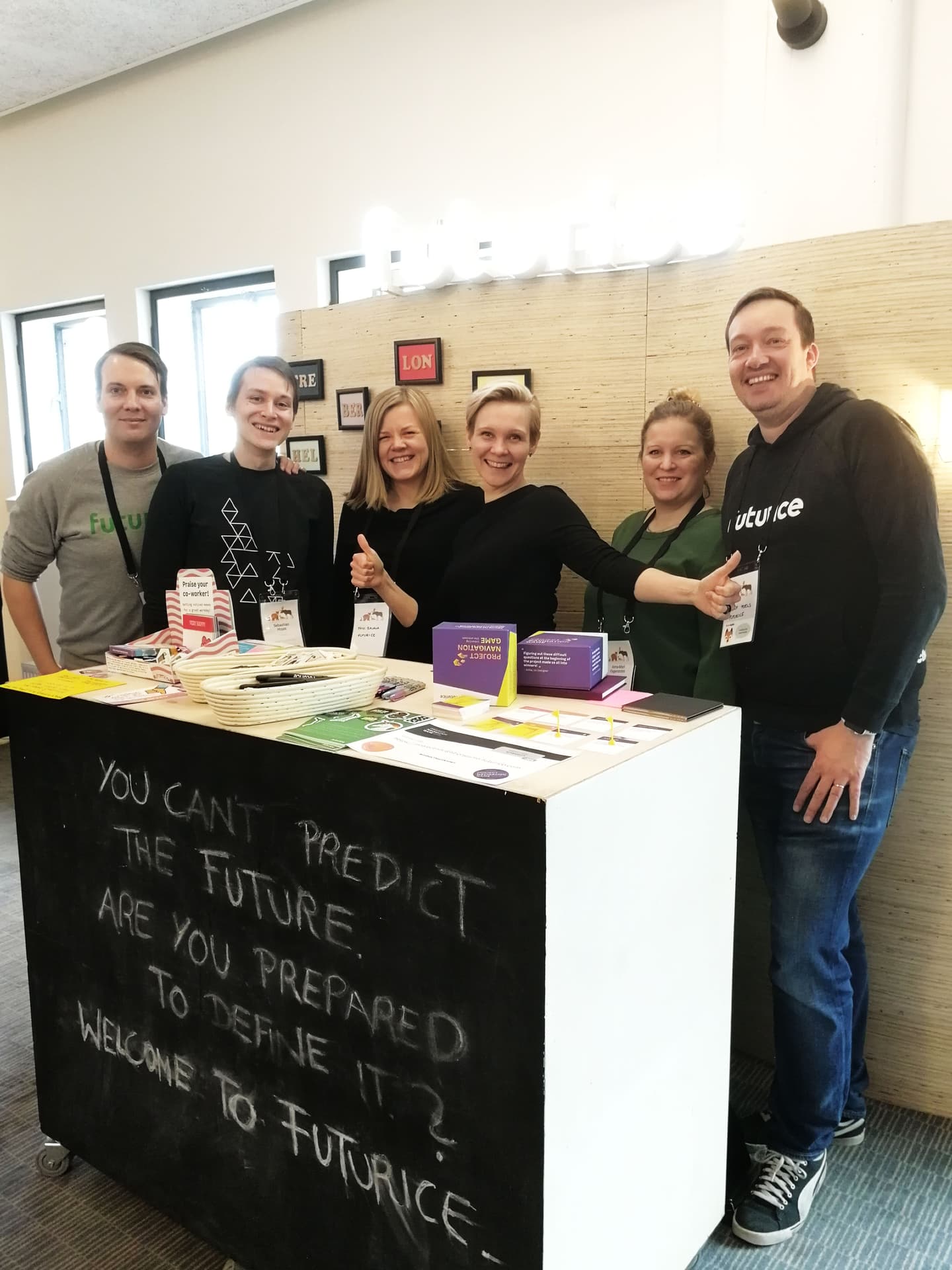 I recently spoke at ScanAgile. My talk dealt with what the requirements for implementing agile at all levels of an organisation are.
For agile to work throughout an organisation, it has to have the support of the whole organisation. The right kinds of transparency and visibility are a must: from top management to where the concrete work really happens, from one business unit to another. All company policies and guidelines also need to support working in an agile way. This requires alignment from the organisation's specialised functions, such as Sourcing or HR.
To transform themselves, some organisations use ready-made models, while others create their own. Either way, the change can be hard and it will take its own time.
Everything starts with a change in mindset
For any new model to work in an organisation, the most important thing that has to change is the mindset. In and of themselves, new tools and ways of working are just another way of doing the same thing an organisation has always done - unless accompanied by a new mindset.
A mindset is built through daily activity. A new mindset is then built by challenging your thinking and the way you do your daily work. Agile gives us tools to work on both the mindset and practice.
People sometimes tend to see agile as something for "just" software development or IT department to use. This is a misconception. Agile works on all levels of an organisation and it provides us with many tools that work in contexts other than development teams.
Retrospectives for a better future
The retrospective is a great example. It's a brilliant way of building a new mindset and works in any context. It helps teams and individuals to learn from what was done and closes the continuous improvement loop that lies at the heart of the agile mindset.
To make it work, there are few things to keep in mind:
Framing the context is important, especially if you are starting this practice. What have you achieved? What do you want to learn from it? Where do you want to go next? What is your timeframe?
If people are not familiar with retrospectives, prepare the invitation well. Help people understand the value it brings, so that they can prioritise their other responsibilities accordingly. Be very clear about what's expected from the participants: presence? No emails at the same time? Any preparations or just arrive with an open mindset?
Help people build a psychologically safe environment in the team. Make sure people are genuinely able to bring their views and ideas to the table and don't feel the need to hide behind roles or political play. Frame the topic and timeframe clearly, and be prepared to adjust it if the team feels it necessary.
Create good, concrete action points and clear responsibilities. This will help make the value of the retrospective as concrete as possible. Good communication on how the follow-up is going to happen is essential to spur action on this front.
Even one retrospective can bring a lot of value, but regularity really brings out its full potential. That way you will in a concrete way see the value of continuous improvement and build your mindset along the way. I believe the future is agile. To change our mindset and find success in this agile future, the retrospective is an excellent first step. It's not rocket science - more like common sense, if you think about it.
We should always remember to look back to learn and build a better future.
Janetta Ekholm

Head of Ways of Working