Back to Cloud and Data Platforms
Microsoft Azure specialization
When it comes to technologies, one of our core strengths is being vendor and platform agnostic. The key to our success is a healthy mix of teams with a wide range of deep professional specializations – including Azure in our cloud and data offering.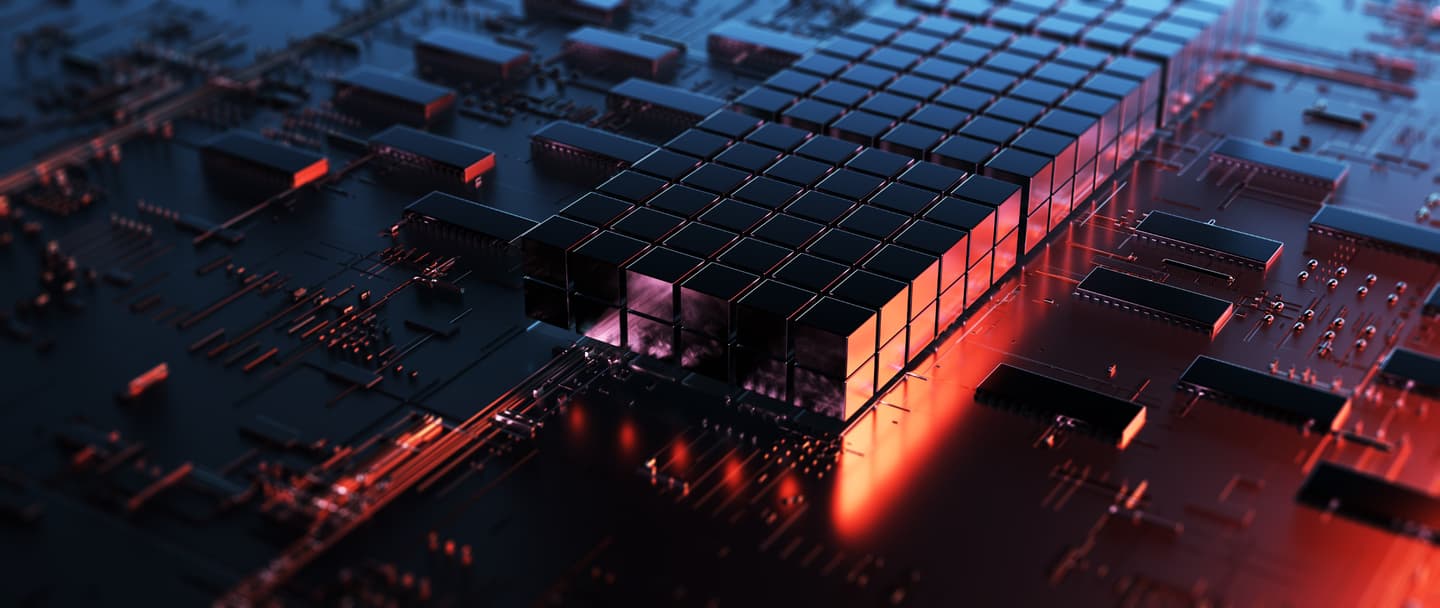 We are certified specialists
Futurice is a Microsoft Solutions Partner in Data & AI, Digital & App Innovation, Infrastructure on Azure.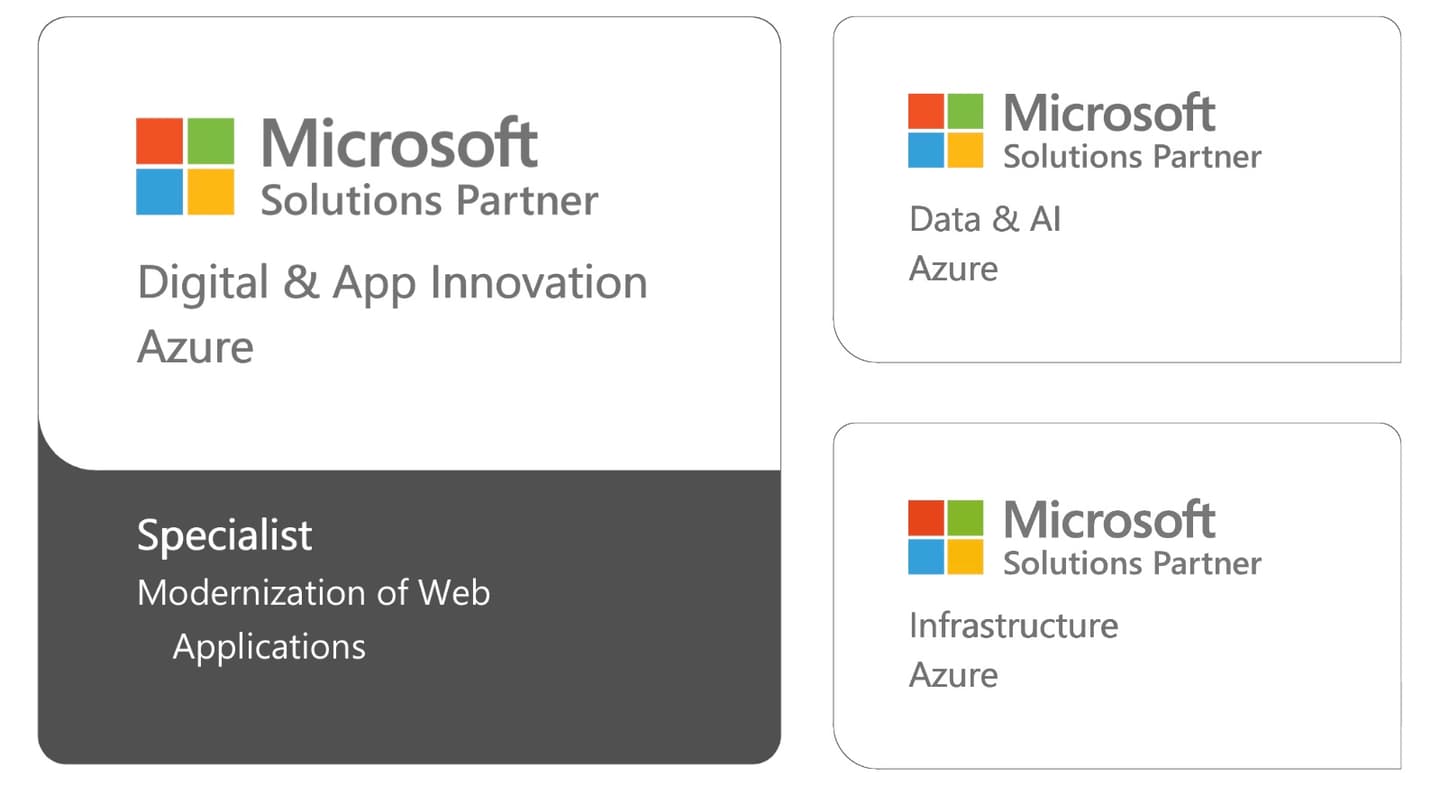 Futurice holds 140+ Microsoft Azure certifications. We have deep expertise, vast experience, and a proven track record in migrating and deploying production application workloads, applying DevOps, and managing app services in Microsoft Azure.
First in Finland, Futurice has earned the Modernization of Web Applications to Microsoft Azure Advanced Specialization.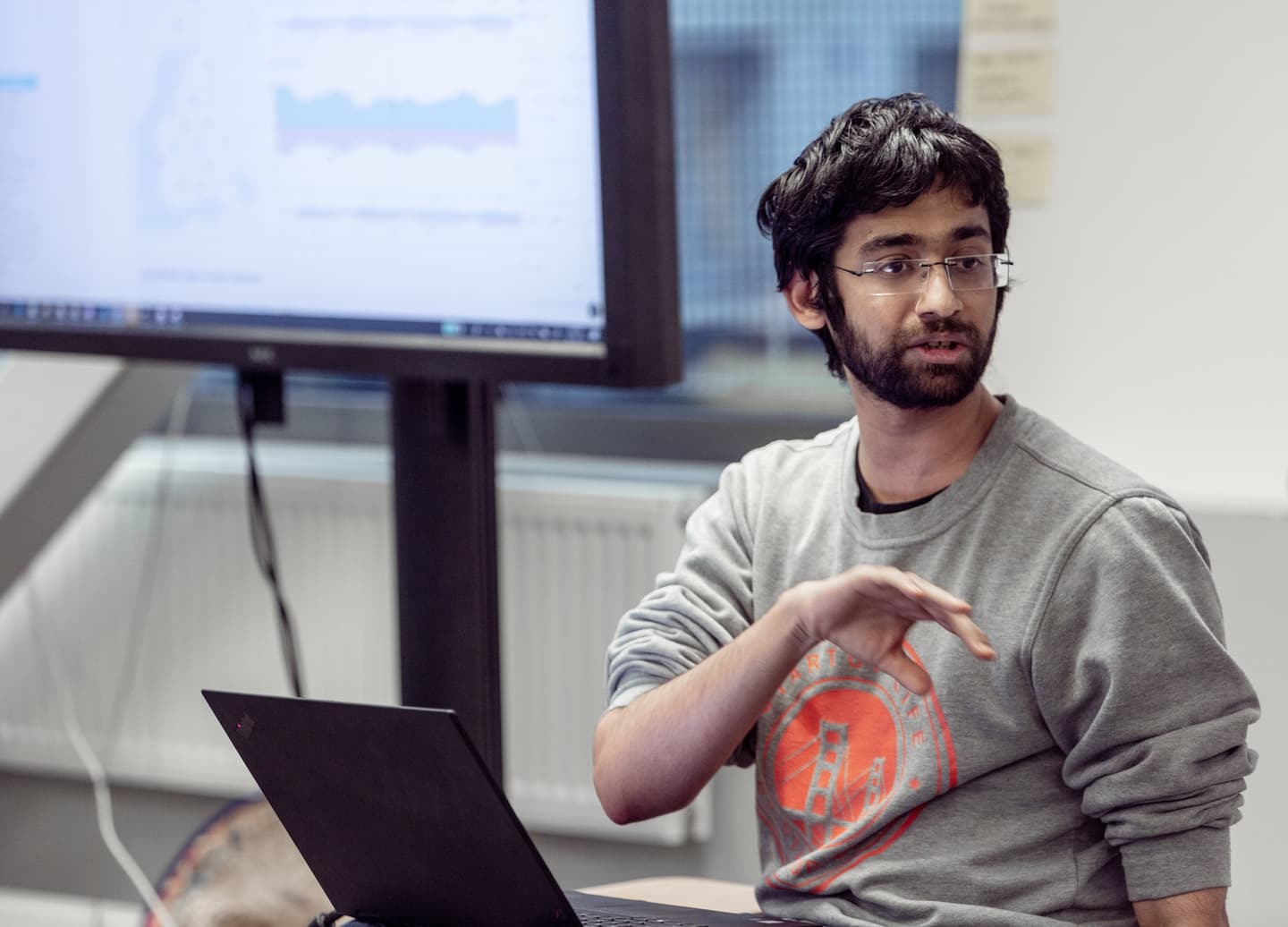 Futurice is the winner of Microsoft Finland Partner of the Year Award in 2021 and 2022.
Category: Application Innovation and Modernization
Our cloud offering listings at Microsoft Azure marketplace
In collaboration with Microsoft Finland
Since Spring 2021 we have been running a series of free online Azure Immersion Workshops under two topics – Azure AI and Azure Analytics.
The duration of each workshop is four hours and includes extensive overview of AI and Analytics services on Azure and corresponding hands-on labs.
Target audience: business and technical decision makers, architects, developers, data engineers, data scientists, IT professionals.
Check schedule and registration for Futurice Azure Immersion Workshops here ->
Microsoft Cloud Adoption Framework
Our teams of Azure certified specialists take clients on a guided journey through the challenges of digitalization and help adopt modern cloud technologies on Azure using the Microsoft Cloud Adoption Framework. Based on the Microsoft Well-Architected guidelines, together with our clients, we thoroughly consider:
Cost Optimization – managing costs to maximize delivered value
Operational Excellence – operations processes that keep a system running in production
Performance Efficiency – the ability of a system to adapt to load changes
Reliability – the ability of a system to recover from failures and continue to function
Security – protecting applications and data from threats
Learn more about our client success stories with Azure
Want to know more about this?