Back to Case studies
Volkswagen Financial Services offers a direct, digital connection to car leasing customers
In 2018, VWFS approached us with the need to establish a new route to market, a route that would give them a direct, digital connection to customers. They saw an opportunity to disrupt the vehicle leasing market, that would rapidly accelerate the development of their own in-house digital capabilities and ways of working.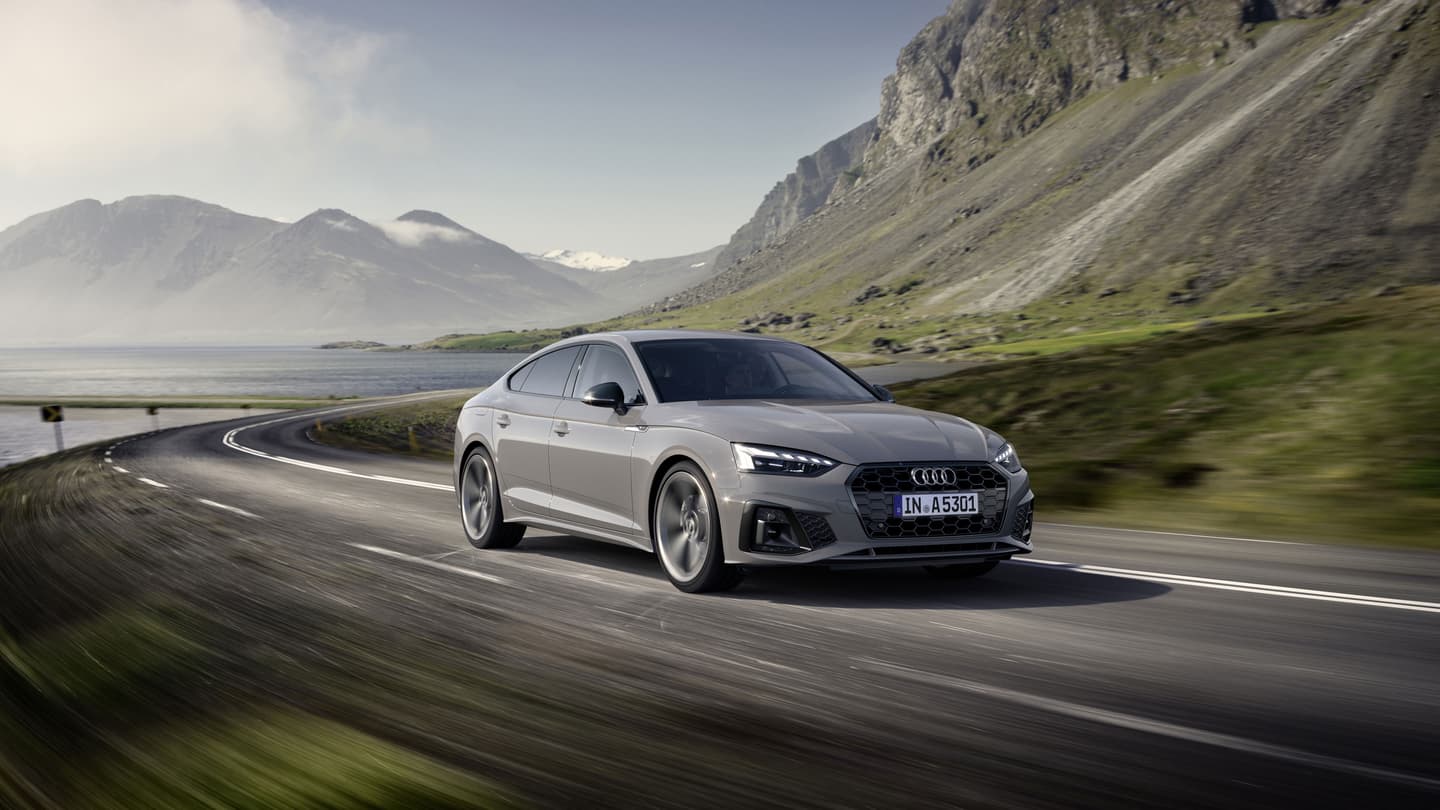 The UK is one of the world's biggest markets for leasing new cars, with more than 90% of new vehicles being purchased in this way. As the buying habits of UK motorists change, sales channels need to adapt.
One of the main products used by Volkswagen brand customers to finance their vehicles is Contract Hire. Historically, this product has been business focused, but in recent years Contract Hire has become a much more retail focused product, driven by the third-party broker market which operates almost exclusively online.
As part of a wider digitalisation programme, VWFS prioritised the launch of Drive, a new direct-to-customer leasing service that would leverage the strength of its brand portfolio, and offer an end-to-end customer experience that starts and ends with VWFS, something that had never been done before.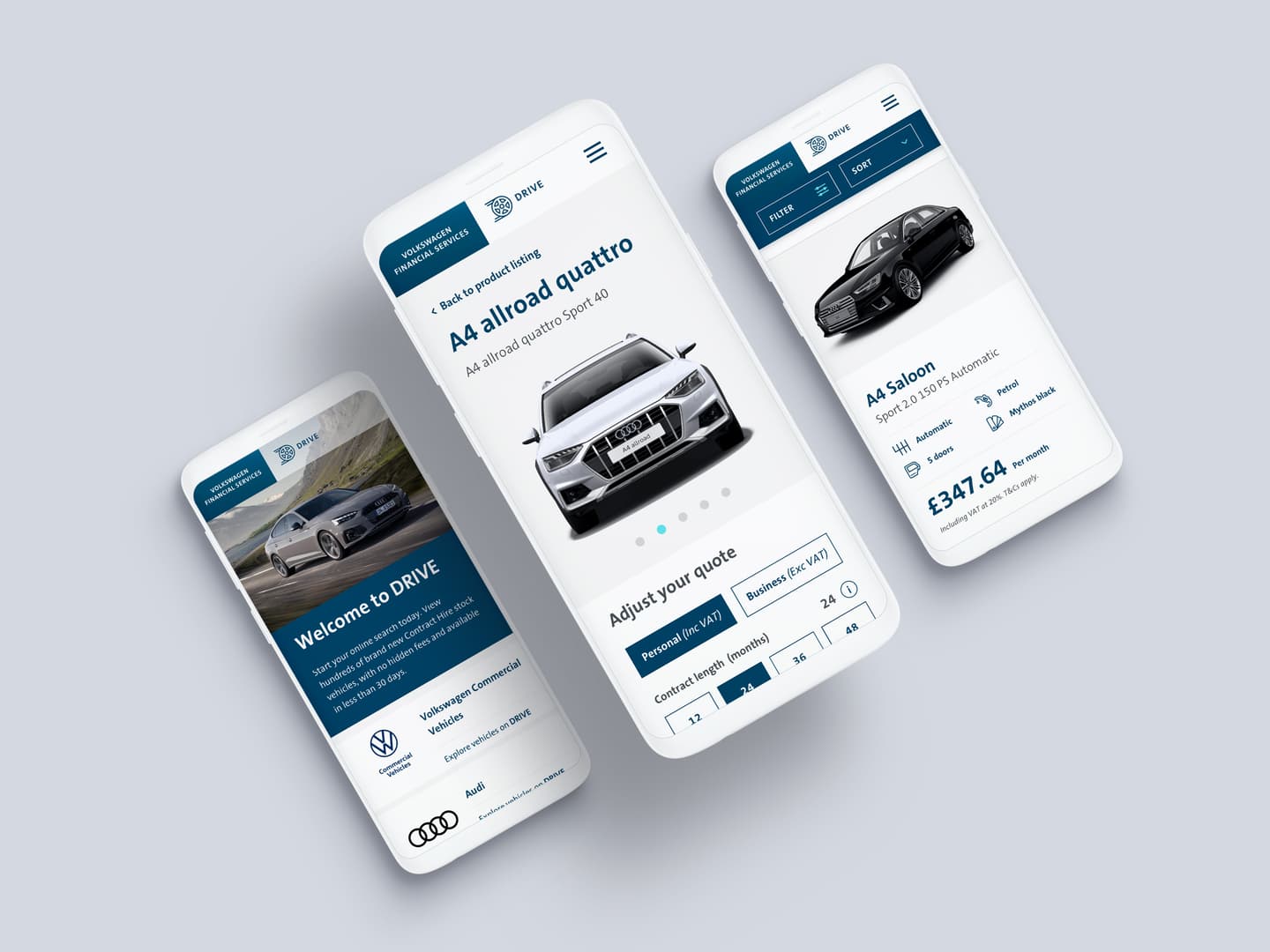 VWFS needed a partner who could bring together service design, UX/UI design and software engineering capabilities to create and launch a best-in-class customer journey for Drive. There was also a desire to work with a partner who had an established way of working and the tools to transfer digital skills and capabilities to the VWFS team in tandem with delivery.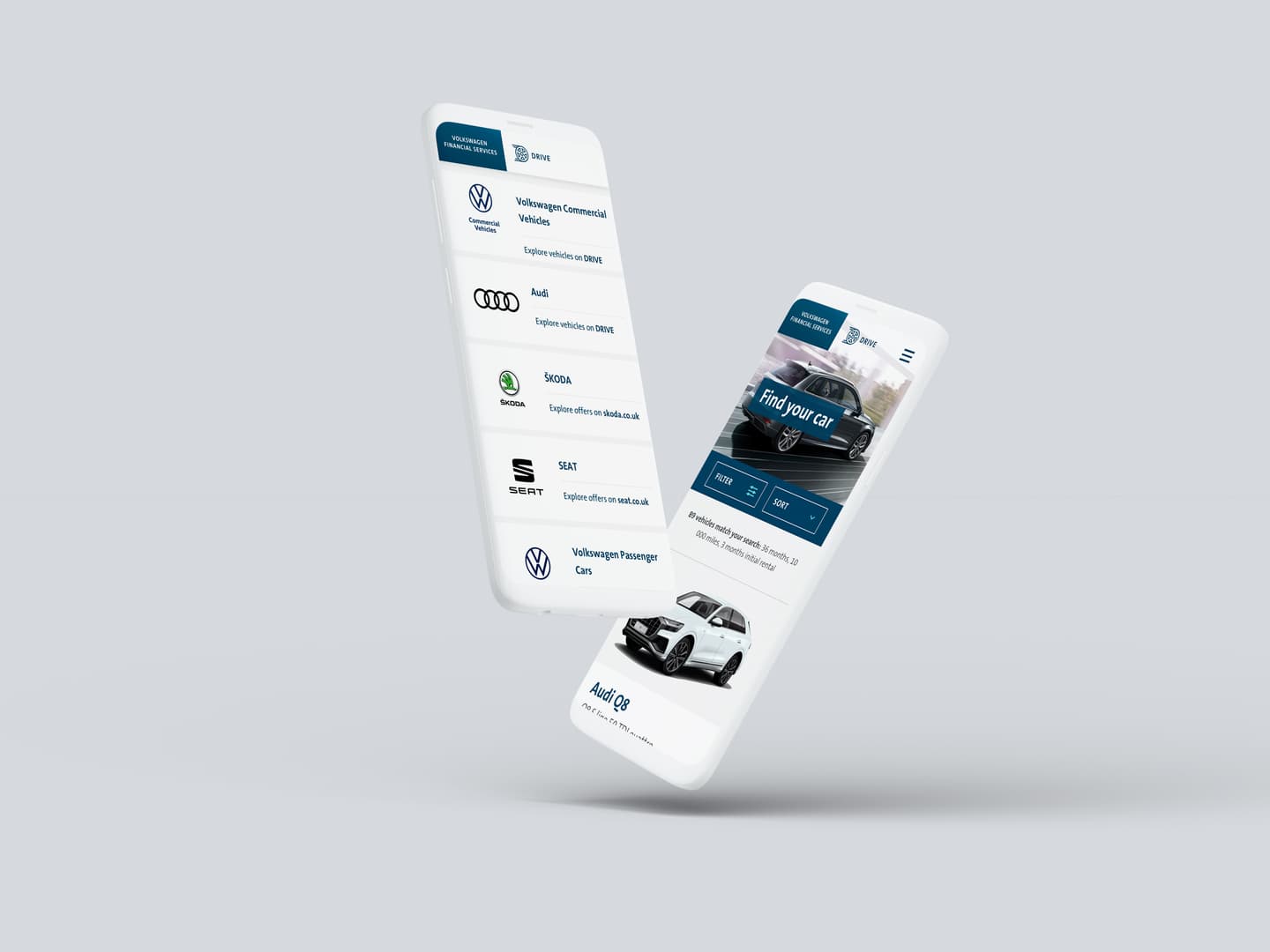 We kicked off the project with a Futurice Service Vision Sprint (SVS), using our Open Source Lean Service Creation toolkit to define the concept from business needs through to validated service concept. With the initial work focused on Volkswagen Commercial Vehicles, we mapped out customer journeys through user interviews and built a responsive website including the frontend, backend and set up of a new DevOps and Cloud infrastructure.
We are now in the process of working alongside VWFS Innovation and Marketing teams to scale the platform, by on-boarding additional brands such as Audi, and by building and testing new features that support VWFS customers to self-serve online.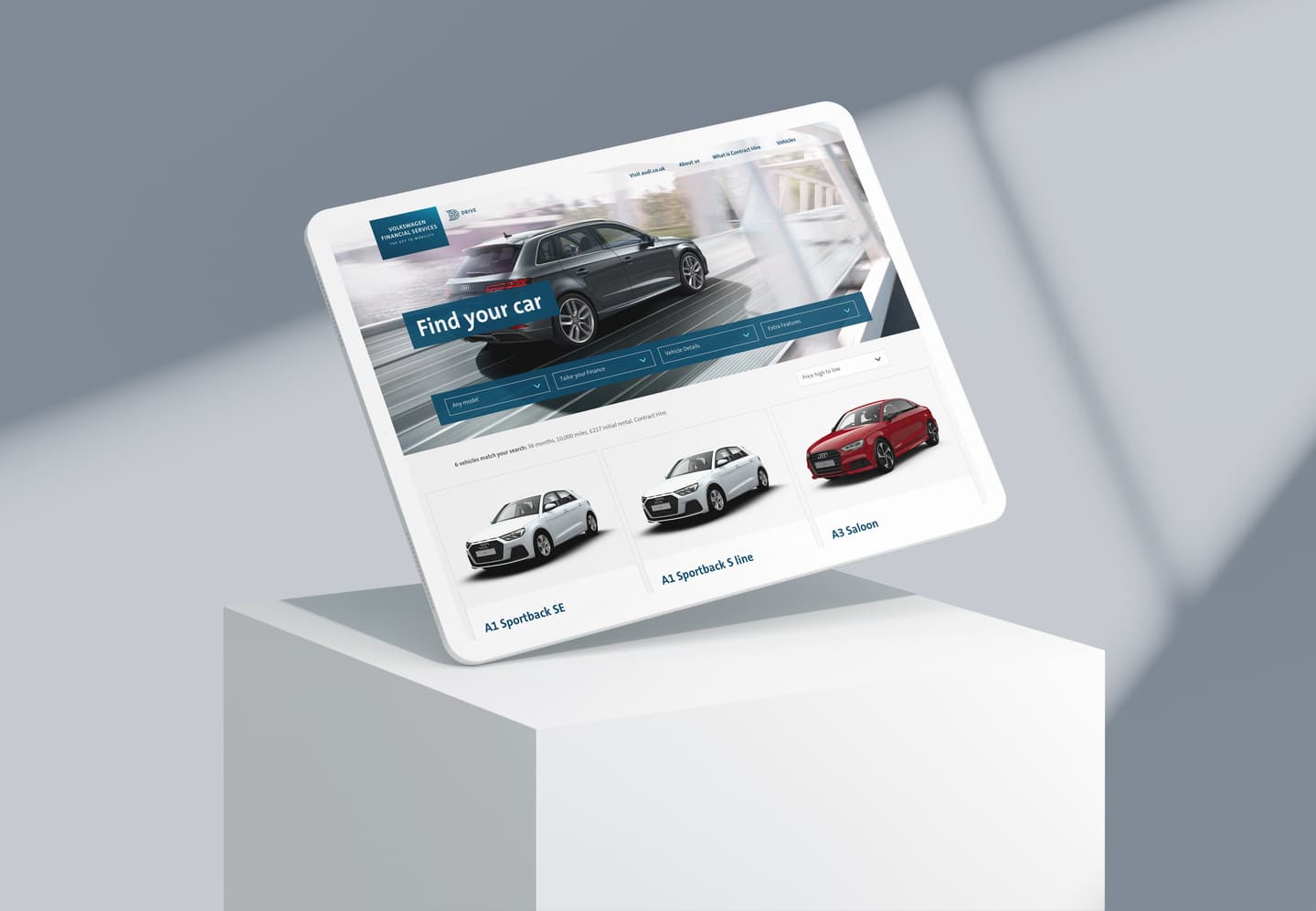 Drive is the first ever digital service that allows customers to lease vehicles from multiple Volkswagen Group brands directly from VWFS. This gives back control of the customer experience to VWFS, and reduces the regulatory risk associated with selling through third-party leasing companies. It's also a huge step forward from a technology perspective, in terms of allowing VWFS to more easily experiment with new propositions on the platform, and adapt to the rapidly changing mobility landscape.
With a collaborative approach from day one, we've also had the opportunity to showcase and transfer new tools and methods that have helped to develop VWFS's in-house product, design and technology capabilities.
Volkswagen Financial Services (VWFS) is the leading provider of vehicle finance in the UK. They provide finance and insurance services to customers across the entire Volkswagen Group, including Audi, SEAT, ŠKODA, Porsche, Bentley, Lamborghini, MAN Volkswagen Commercial Vehicles, and of course Volkswagen Passenger Cars.
Want to know more about this?
Get in touch
Wherever you are on your innovation journey, our services and experts can help you along the way. Start solving future problems today by building your organization's innovation capabilities!