Back to Case studies
Terveystalo: A knowledge management POC for a healthcare company
Use data and AI to find the right doctor. We helped Terveystalo, the largest healthcare service company in Finland, solve one of the industry's biggest challenges: how to quickly find the most suitable doctor for each patient – not just a specialist in the field, but one who has the most experiential and up-to-date information for each patients' individual needs.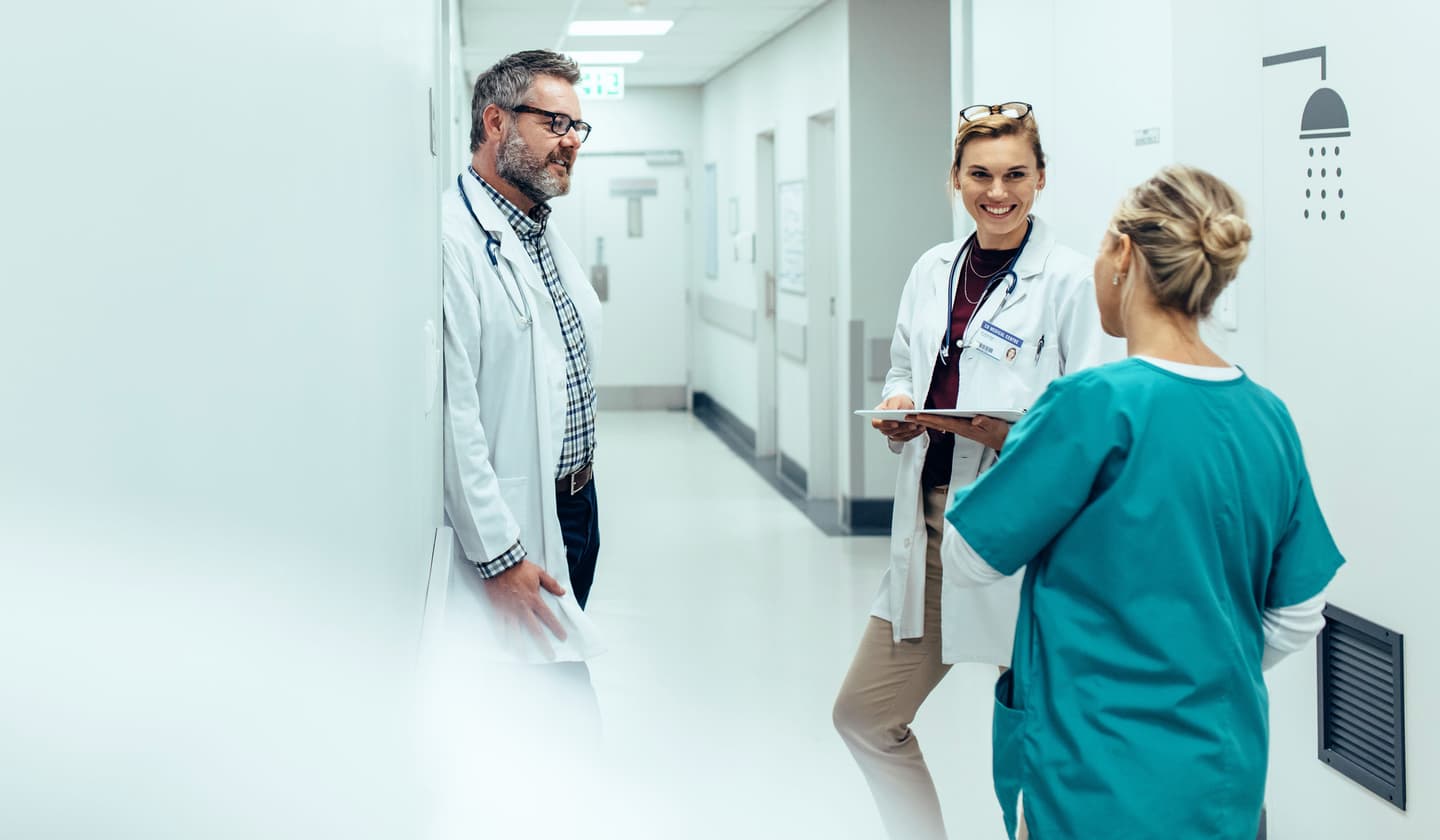 The potential of better matchmaking not only directs even better care for the patients, but also has potential to drive cost-efficiency in resource planning and create more meaningful work for doctors themselves. Enter BubbleBurster.
As an organization grows, collective knowledge becomes fragmented, siloed and less transparent. In small teams, we know who to turn to, but if there are more than 100 employees, say, the situation is different. Finding the knowledge and expertise you need can be difficult.
The phenomenon escalates in knowledge work organizations, especially in healthcare where doctors' experience in each field varies. For example, an orthopedist can be specialized in knee or back injuries, and even have specific expertise in a certain sports initiated ligament issues. Until now, identifying what specific knowledge a doctor has been time-consuming, largely based on titles, CVs, and tacit information.
Together with our experts, Terveystalo wanted to explore the future of resource planning through matching the specific, individual needs of patients with doctors most experienced with the specific areas, instead of capacity or location of doctors.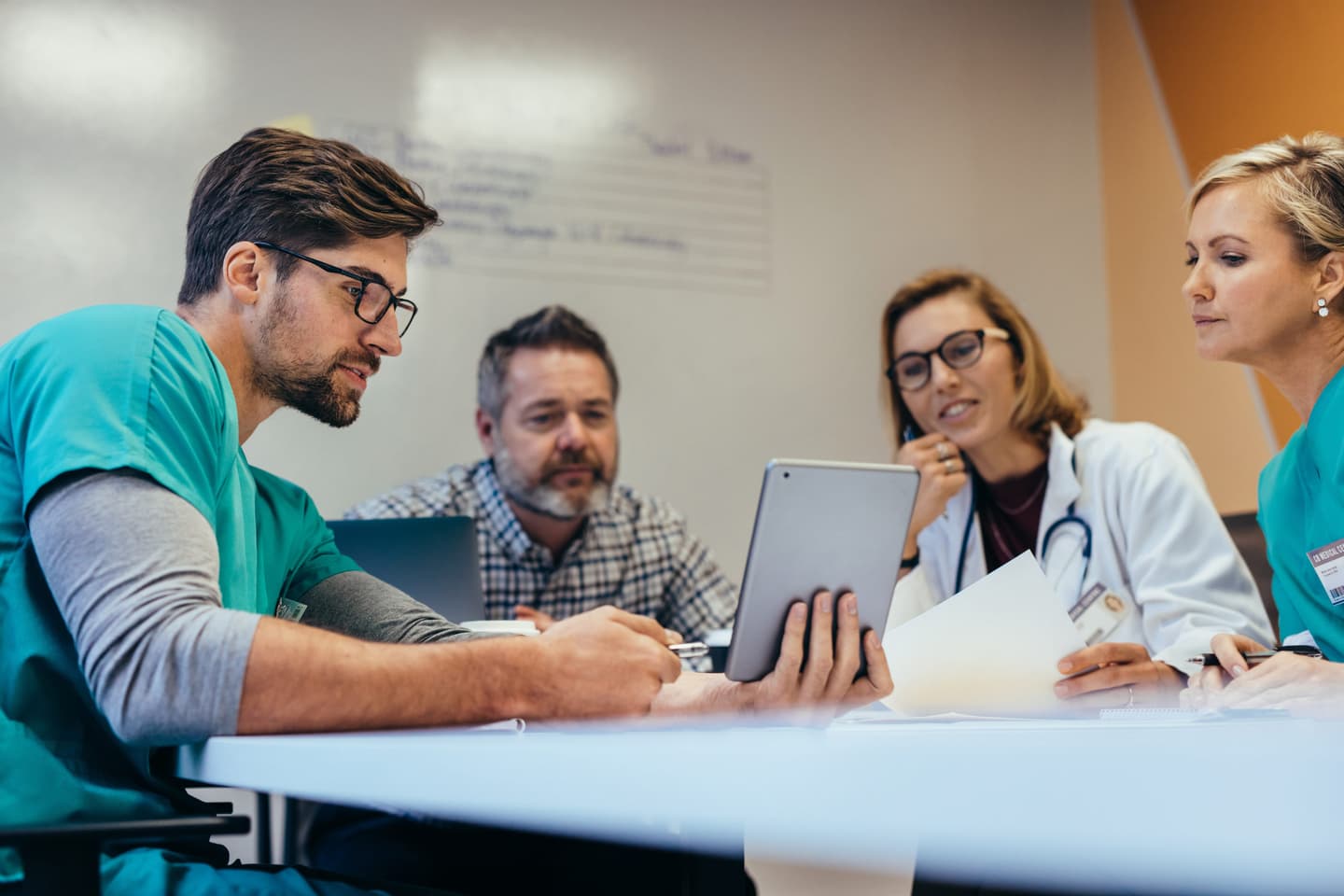 The POC promises quicker, better, and more holistic help for patients: towards the best possible treatment and customer experience.

A solution for more efficient customer service: finding the right doctor

Improved employee experience: doctors can concentrate on areas they are most interested in
We harnessed the power of BubbleBurster, an internal AI-powered search engine we developed and use in our daily work. Its name reflects the aim of the data and AI app: to burst 'bubbles' or 'silos' of expertise and encourage cross-company collaboration. BubbleBurster tells us who knows about what, based on people's public digital footprints in the organization, which we can capture as a by-product from e.g. memos, calendar entries or Slack conversations etc. In the healthcare context, the data consists of, for example, a doctor's work history – with singular patient records and identifiers removed, of course.
Read more on our data, AI and analytics services ->
The Terveystalo BubbleBurster reviews each doctor's work history, then finds and calculates the number of matching keywords and scores them in relation to their own and other doctors' records on the subject. The results show which doctor has the most specific expertise and up-to-date information on any specific subject matter.
The proof-of-concept (POC) was designed in collaborative teams consisting of our and Terveystalo's experts. The project included four phases: identifying the challenge; identifying the data required to solve it; implementing the system; and testing. Privacy issues were addressed by filtering data anonymously, but also via transparency – there is a user audit log, and all searches are also publicly accessible to other colleagues.
Finding the right help for each patient in a more timely manner has a direct impact on both the patient and employee experience. The BubbleBurster POC has provided Terveystalo with a way to combine cost-effectiveness, good treatment and more meaningful work.
The POC was tested by the Terveystalo customer service team. Using the tool shortened the time to identify various expertise in the organization and, as a result, more patients were able to receive holistic treatment at Terveystalo. As doctors concentrate on the areas that most interest them, their work becomes more meaningful, too.
Terveystalo is the largest healthcare service company in Finland, a country known as a leader in digital transformation and wellbeing. The company offers versatile healthcare, occupational healthcare, medical and examination services in approximately 260 clinics and through nearly 10,000 professionals. Its clients include private individuals, companies and associations, insurers, and the public sector.
Get in touch
Wherever you are on your innovation journey, our services and experts can help you along the way.