Back to Case studies
Sanoma: Providing engaging content recommendations with journalistic integrity
Sanoma's recommendation engine serves readers across a wide variety of services the company provides.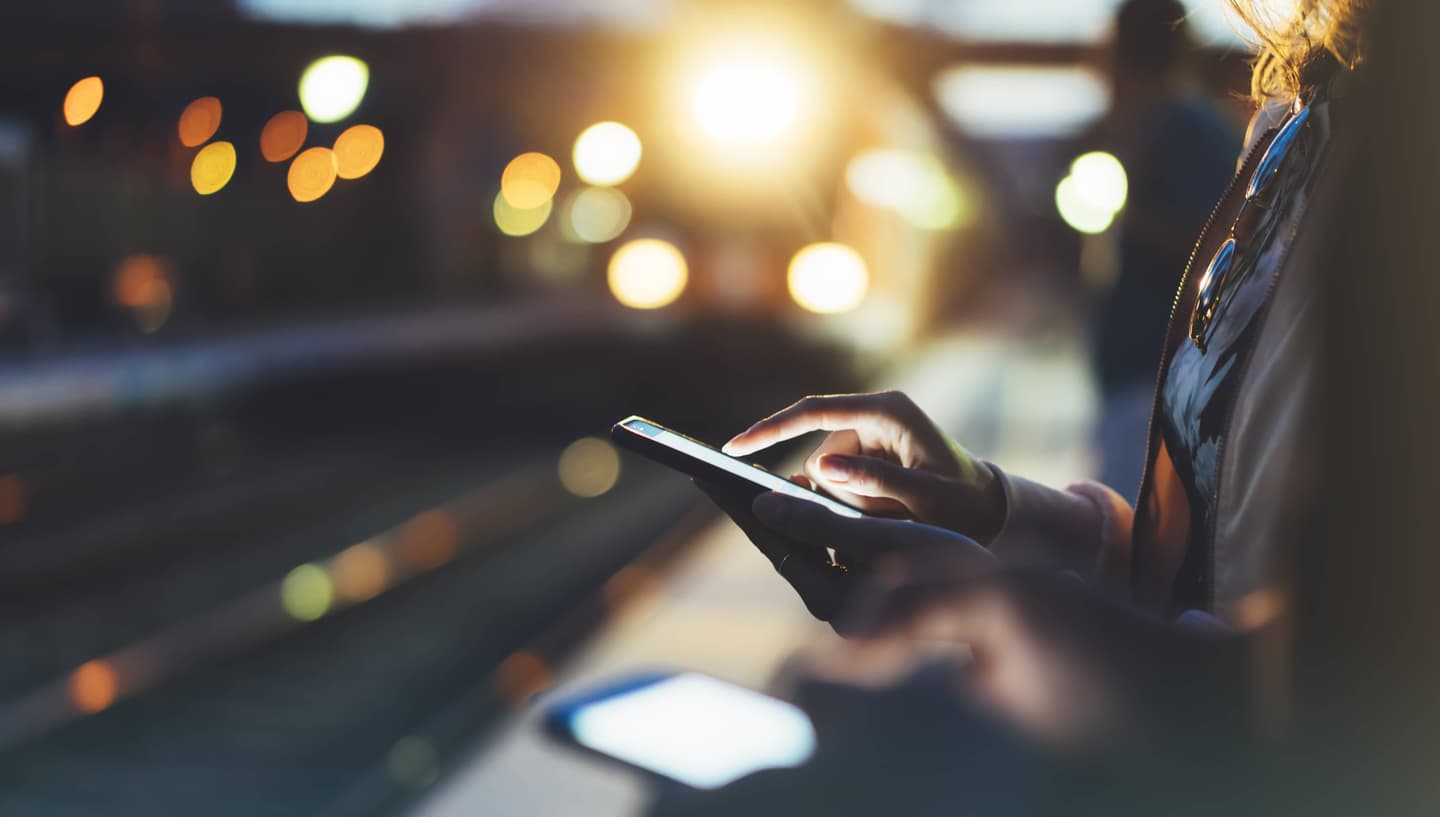 Since digital disruption first started making itself felt in the media sector, Sanoma has been at the forefront of the search for better ways to fulfill media's role in society, serve its customers and create business models better suited for today's rapidly changing world.
Digital news media companies produce more content than ever reaches their readers, because existing content delivery mechanisms were built to serve masses, not individuals. Journalistic recommendation is one way to better serve readers, but when you're talking about the front page of hs.fi, the site for the company's premium news brand Helsingin Sanomat, the media's mission to inform and educate readers about the world outside their filter bubbles must be at the heart of any solution.
Compared to standard industry practices, Sanoma chose a more ambitious and holistic way to offer content recommendations. Instead of click-through rate optimisation, Helsingin Sanomat wanted to develop a way to offer each reader recommended content with the right balance of recommendations and common content. This enables readers to find the most interesting topics, as well as the common topics of discussion, while providing readers with all the information they need about the world without giving an inch on journalistic integrity.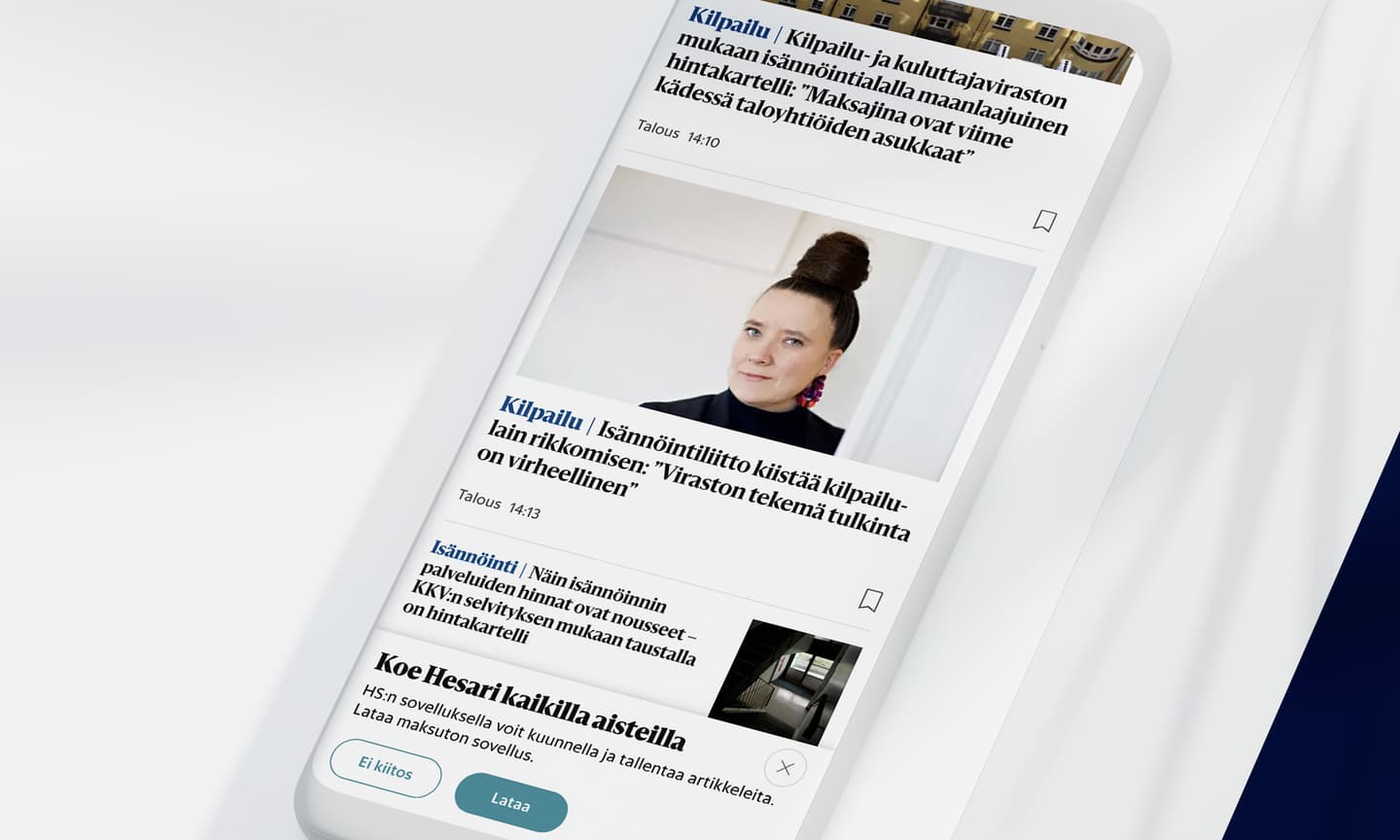 ~ 30 million events processed daily

The recommendation engine helps users discover relevant content and never stops learning and improving

Intelligent recommendations for users while safeguarding editorial oversight builds an improved user experience without the risk of creating filter bubbles
We worked with Sanoma's in-house AI team and in close cooperation with the Helsingin Sanomat editorial staff to develop a content recommendation system that uses machine learning technologies to learn and adapt based on individual user behavior, but still takes editorial directives into account.
Making the system as transparent as possible is vital, as trust is a precious thing for news media. Editors need to understand how the system works and trust that they have an impact on it. Journalists need to be aware of how the system impacts their work. Readers must be able to trust that they are not missing out on anything important.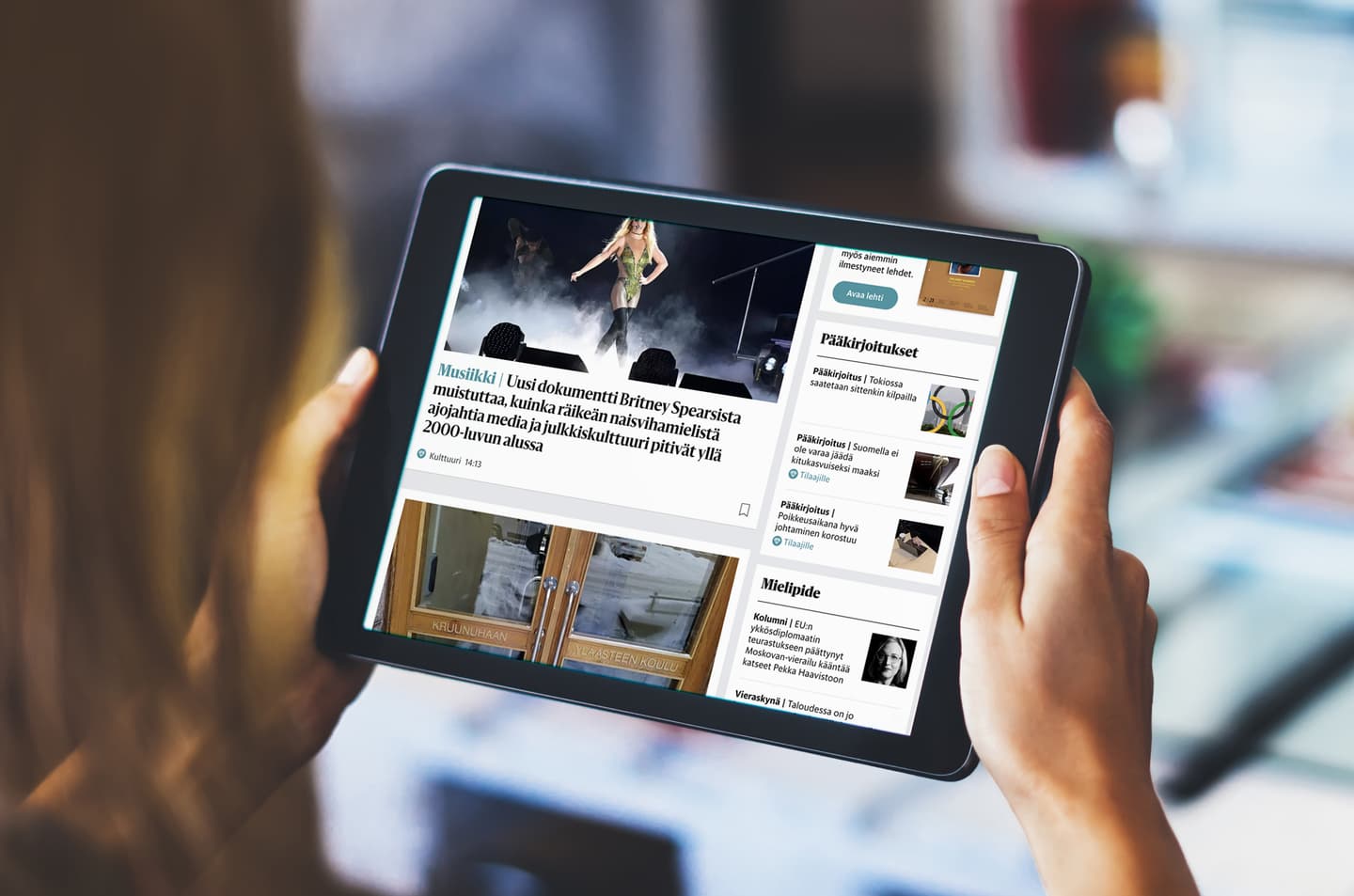 Sanoma and Futurice co-created a system that learns from a reader's behavior using engagement modules that have different weights assigned to them. Every engagement module is carefully assessed so that editors thoroughly and deeply comprehend how content is recommended.
The overall process prioritises editorial directives, moves on to engagement optimization with article teasers that have the best scores for the particular user and finally to exploration by offering articles that allow the algorithm to widen and deepen its understanding of the reader's preferences.
The system, which is used for all content recommendations at Helsingin Sanomat websites and apps, learns from both user behavior and directives provided by editors and journalists.
Trust in the algorithm was created by designing an intuitive, accurate, efficient and visual interface that allows editors and journalists to see the effects of the algorithm and gain an understanding of how the complex news recommendation tool works with real data. The interface also facilitates the establishment of editorial power over the system.
The impact on both journalistic KPIs - such as variety and amount read - and business is KPIs is positivie. The algorithm is being constantly developed to improve utilization of impression data for offline parameter optimization and additional components are being included to develop the system's editorial oversight and learning aspects.
The algorithm improves the user experience of Sanoma's customers by providing intelligent curation in an age of information overload, while at the same time safeguarding editorial oversight, so people are not isolated into filter bubbles and still have easy access to a holistic view of what's happening in the world.
Sanoma Media Finland is the leading Finnish multi-channel media company. Its newspapers, magazines, TV and radio channels, online and mobile media offer information, experiences and entertainment. Sanoma's mission is to offer Finnish media content for current and future generations. Its vision is to be the most successful and the most significant media company in Finland. Sanoma reaches 97% of all Finns on a weekly basis.
Want to know more about this?
Get in touch
Wherever you are on your innovation journey, our services and experts can help you along the way.