Back to Case studies
Päijät-Häme: Boosting the digital maturity of a healthcare organization
We helped Päijät-Häme wellbeing services county, a public provider of social and primary healthcare services in the Päijät-Häme region, Finland, by co-creating a customer and employee-centric operating model and services for digital mentors accelerating the digital maturity of the organisation.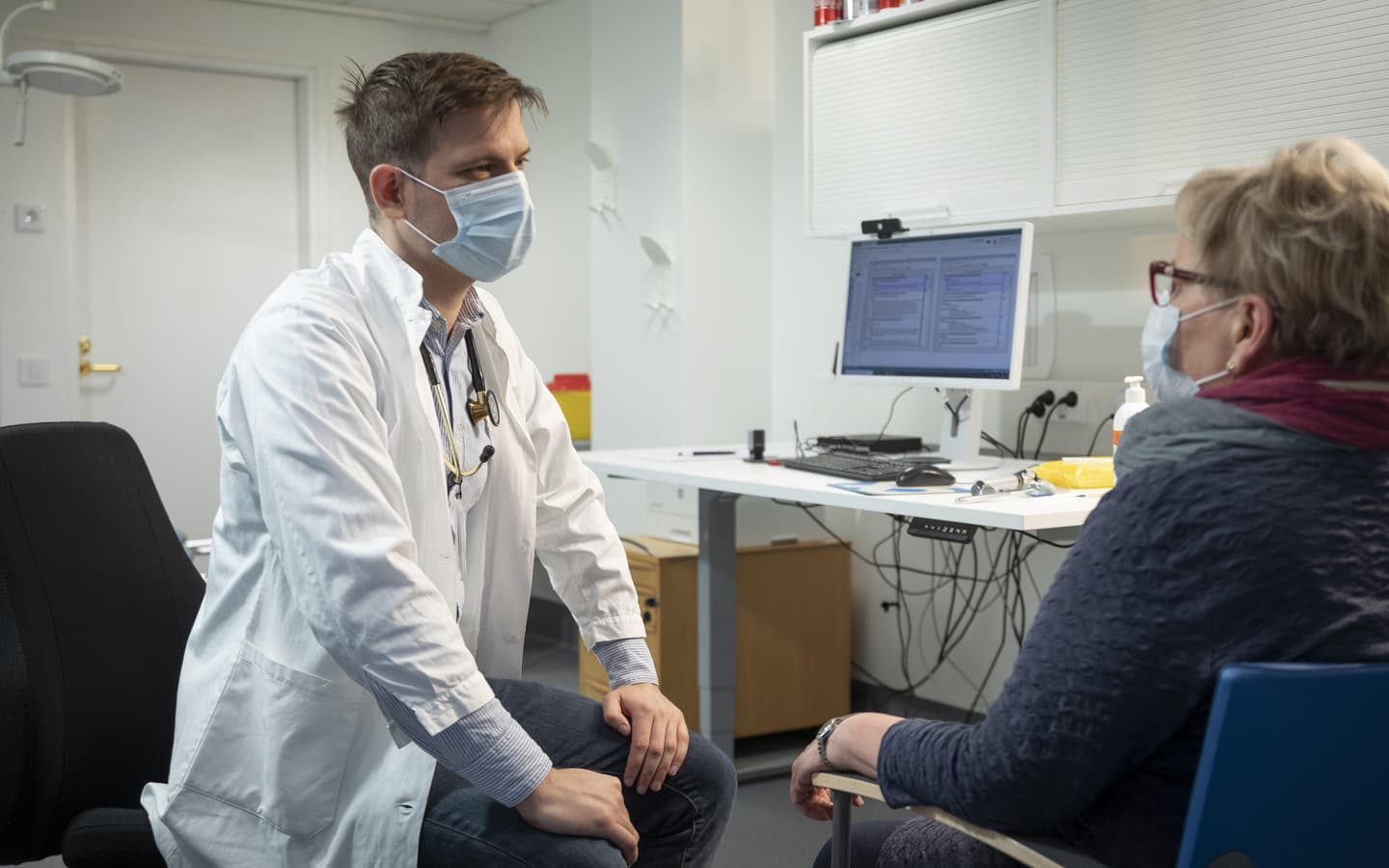 Digitalization is important in meeting the challenges the Päijät-Häme healthcare district faces: an aging population, shrinking tax revenue and a desperate need for nurses and healthcare workers. To meet these challenges, the organization had created a three-year roadmap for its' digital strategy, with the aims of:
increase organizational awareness on digital tools and mentoring
identifying and increasing digital maturity
building an effective operation model for digital mentoring with agile and human centric approach
change leadership in terms of iterative operating models as well as using service design and customer-centric service development
In turn, these lead to better ways to work, improved customer and employee experience, as well as cost efficiency. However, digital maturity doesn't happen overnight, or without the participation of the employees. To make a lasting impact and embed digitalization as part of everyday work, healthcare professionals need continuous support, and their work needs to be redesigned to find how and when digital tools create the best benefits. Being aware of this, Päijät-Häme wellbeing services county had already formed an in-house digital mentoring team. These mentors are healthcare workers who know their units' routines and are interested in digitalization: midwives, nurses, maternity clinic counselors, and social workers. When we stepped in, the digital mentoring program had been on-going for four months, in which the wellbeing services county had chosen the mentors, built their identity, and trained them. Now it was the time to concentrate on the mentors' mindset, and start renewing the culture by implementing the new ways of self-directed working that successful digitalization requires.
Read more interesting insights about the future of healthcare ->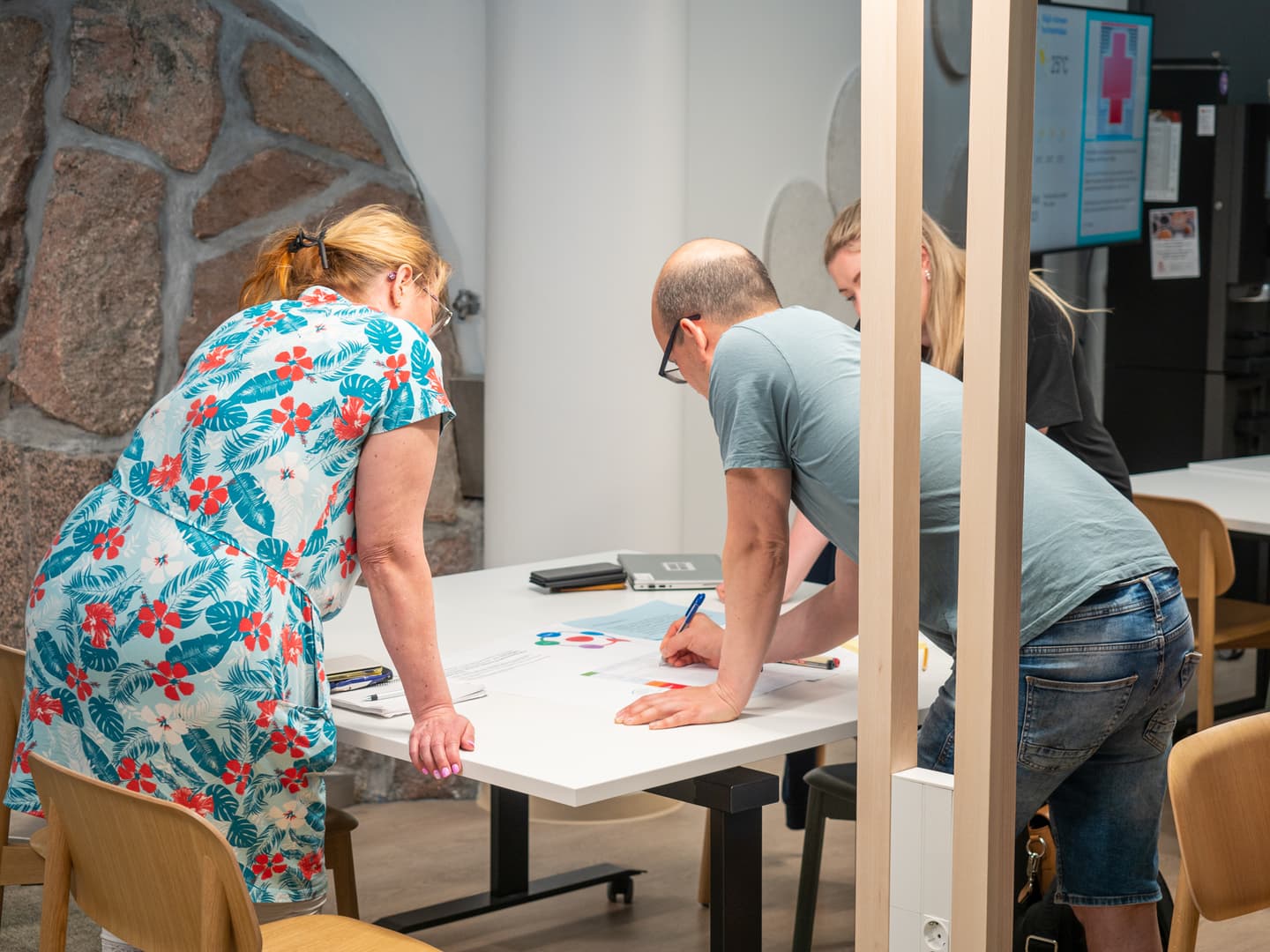 Improved ability to meet resource challenges, create cost-savings, and increase efficiency.

Reduced workload supports employees in their demanding tasks, improving employee experience and wellbeing at work, and freeing more time for human encounters.

More and better health services for the residents: increased customer satisfaction, healthier citizens.

In numbers: 77 needs assessments, 407 workshops and training sessions, and the involvement of 2,033 healthcare professionals.
Our work covered every level of the program: the project itself, mentoring, services, operating model, and software. Our approach was grounded in human-centric change leadership, iterative operating models, and customer-centric service development.
We began by interviewing the mentors on their needs and expectations. Concurrently, on a project level, crystallizing the common goals and creating a roadmap were the first steps. We started to structure the wellbeing services county's software usage/utilization by reviewing their most important software and software providers, concentrating on Teams and a chatbot. More than often, 25 percent of successful change is about technology and 75 percent about change in peoples' actions, of which the chatbot is a great example.
After the first month, we started designing and experimenting new mentoring models, including methods for improving communications throughout the organization, identifying employees' real needs, gathering customer feedback, and testing different rituals and ways of working. Later, to create a portfolio of services for the mentors to use and develop to speed up the usage of digital tools in the units, we added the customer segments, value promises and service design to the mix. We also provided recommendations for future development.
The digital mentoring experiment has been successful. After the process, the organization's digital maturity increased by an average 20.6%. The tools and mentoring offer many benefits for the organization, employees and residents of Päijät-Häme. As core work becomes more efficient, the wellbeing services county will be in a better position to meet its resource challenges. For example, chatbot automation reduces the number of customer contacts, and customers spend significantly more time seeing a doctor remotely than traditionally in an office.
The tools and mentoring also reduce the workload both physically and mentally, supporting the employees in their demanding tasks, and in freeing more time for human encounters. The program has also clearly showed the importance of self-directed working skills, peer support, continuous learning, and self-development. When people get to participate, both their motivation and efficiency rise. Agility also allows adaptation to a continuously changing environment. As a result, residents receive more and better health services – the digital care paths improve customer experience and increase the efficiency of service production. The county now also has a roadmap for continuing the program and focusing on the right things when developing it further. In addition, the mentoring process has succeeded in engaging people by creating a natural continuum for their career paths.
Now the Päijät-Häme wellbeing services county can streamline its operations, improve the customer and employee experience, and increase the effectiveness of nursing. The collaborative mentoring process is an important part in implementing the county's digital strategy for 2021–2023.
About Wellbeing services county of Päijät-Häme
The wellbeing services county of Päijät-Häme provides social and primary healthcare services to more than 200 000 residents of the 10 municipalities in Lahti and the Päijät-Häme region, Finland. The organization is responsible for public social and health services, emergency services, and employs approximately 7,000 professionals in the field, from doctors to nurses, social workers and school psychologists.
Get in touch
Wherever you are on your innovation journey, our services and experts can help you along the way.