Back to Case studies
Lufthansa: A future-digital concept for airport lounges
The introduction of digital elements adds a personalised touch to the airport lounge experience.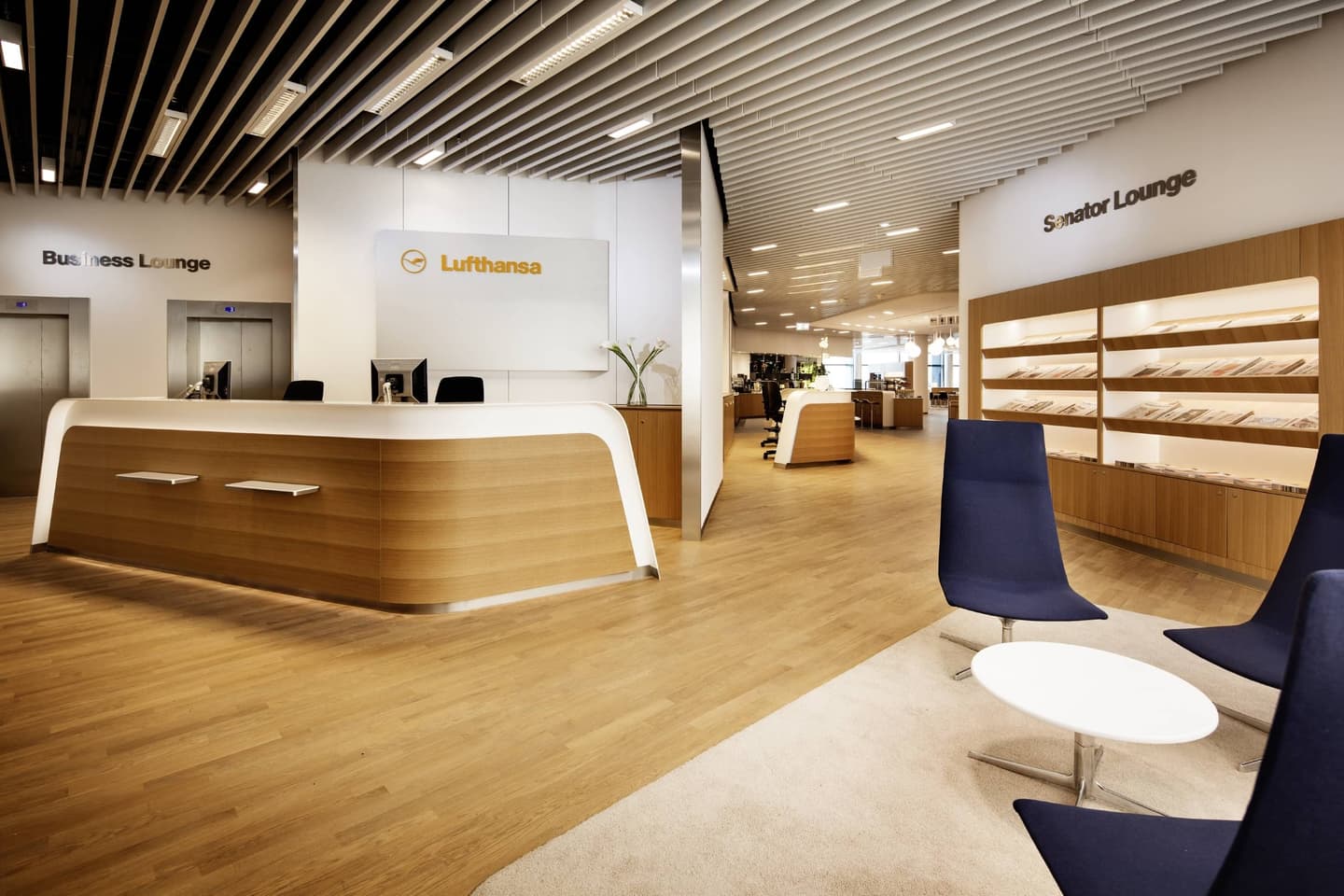 Lufthansa was looking for new ways to enhance the LHG Lounge experience for their guests. The basic needs of guests at airport lounges are relaxation, work and food. The company wanted to enhance the customer journey and offer new possibilities through new digital touchpoints, and by leveraging existing infrastructure and technology.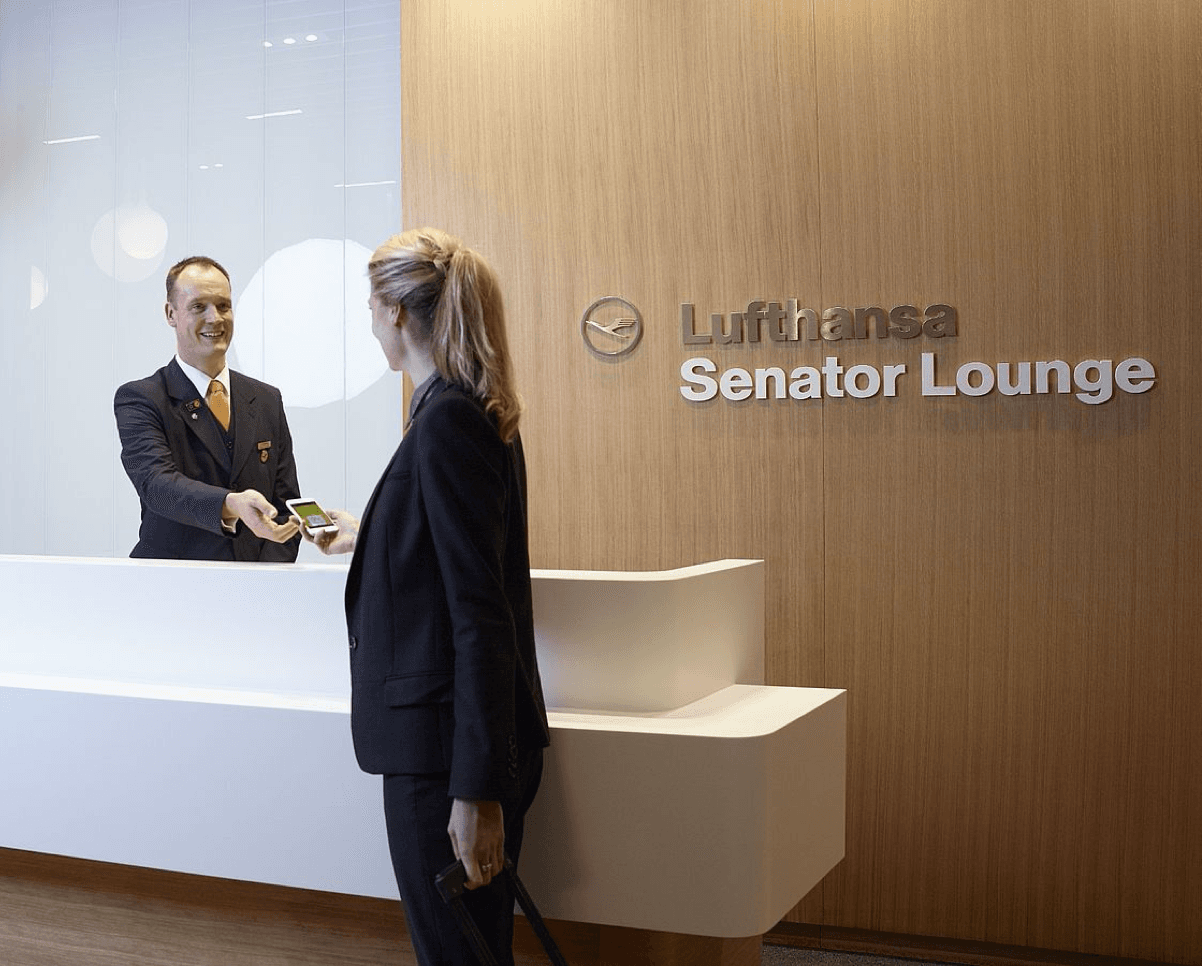 49 raw ideas led to a pre-selection of 24 concepts and on to 9 final selections for further development.

Leveraging our collective knowledge in the area of aviation, assessing technical feasibility and ideating with our colleagues all over Europe

Using research to explore and uncover user insights in the airport lounge landscape.
By choosing to analyse the full travel journey instead of just time spent in the lounge, we were able to learn about the pre-existing needs and pain points having an impact on the customer's state of mind while in the lounge.
We leveraged internal knowledge on trends, technical capabilities and the airline industry and combined it with competitor & trend benchmarking, user interviews and mobile ethnography to bring new and innovative ideas to Lufthansa Lounges.
There are different types of lounges, and every lounge is not created equal. Solutions needed to be scalable and varied depending on available facilities at any given airport. By carrying out a technical feasibility analysis, we were able to provide Lufthansa with recommendations on scale, budget and use of existing and emerging technologies.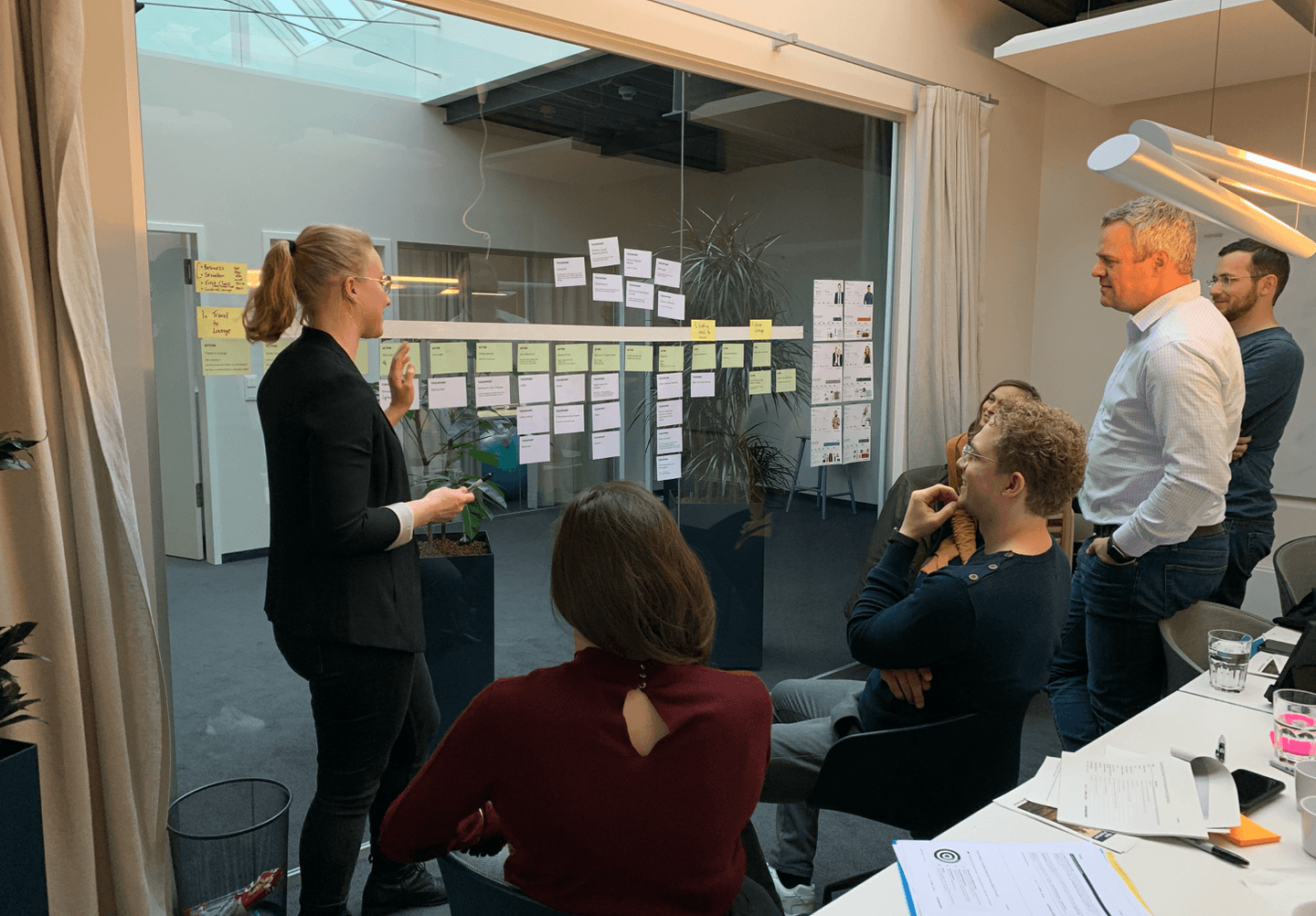 The airport can be a chaotic and stressful experience. Time spent in the lounge experience should remedy that and provide travelers with an oasis to fulfill their needs of the moment. Customers also want to be recognized and catered to. They want to know what to expect, even if they are at the lounge for the first time.
By working with our extensive internal network across various disciplines, we were able to deliver a series of high-quality concepts and ideas for Lufthansa that addressed user needs in specific areas like recreation, work, service and entertainment - not just digitalisation for its own sake.
Our work resulted in 9 concepts finalised out of 49 raw ideas to help Lufthansa build the future of lounge services at airports
The Lufthansa Group is an aviation group with operations worldwide. The Group is composed of the segments Network Airlines, Eurowings and Aviation Services. Aviation Services comprises the segments Logistics, MRO, Catering and Additional Businesses and Group Functions. The latter also include Lufthansa AirPlus, Lufthansa Aviation Training and the IT companies. All segments occupy a leading position in their respective markets.
Want to know more about this?
Get in touch
Wherever you are on your innovation journey, our services and experts can help you along the way.