Back to Case studies
Helsinki Marketing: Building the world's most functional, accessible city
Rapid digitalization makes web accessibility a major political and moral issue - just like physical accessibility.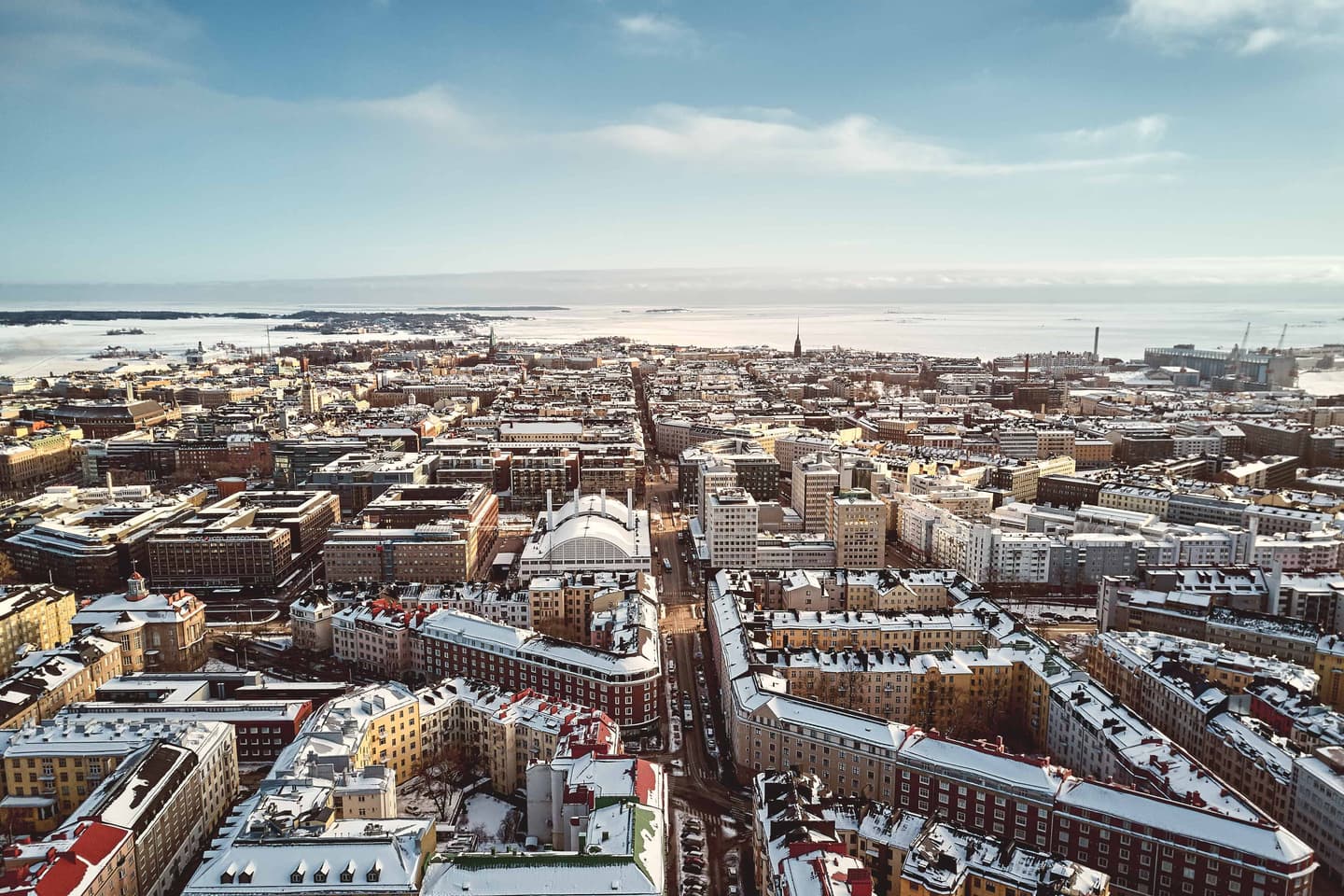 People with disabilities are entitled to the same access to digital services as everyone else. Accessible design of public sector websites is particularly important, as these sites may be the only available choice, and sometimes the hardest to use for the people who need them the most. At worst, non-accessibility could exclude these groups from social participation entirely.
This is why Article 9 of the United Nations Convention on the Rights of Persons with Disabilities, which the EU and its member states have ratified, requires that most existing public websites that were launched before 23 September 2018 need to comply with accessibility regulations by 23 September 2020. Apps need to conform with the regulations by 23 June 2021. Helsinki, a capital with a vision of being the world's most functional city, has taken its digital accessibility seriously from the start. In addition to helping develop MyHelsinki.fi, we were asked to audit its accessibility.
Helping to ensure MyHelsinki.fi offers the same level of service and reachability for all its user groups, including disabled people.

Improved user experience strengthens Helsinki's vision of being the world's most functional city and its brand presence.

A practical starting point for designers and developers for meeting and staying to the site's accessibility criteria: the work becomes as smooth and efficient as possible.
We performed a comprehensive accessibility audit of the site's layouts and templates, and produced a detailed and practical report for site developers and designers based on our findings. The report described the causes of the problems and how to fix them, as well as why the improvements matter. Although the MyHelsinki.fi site was already quite accessible, there was room for improvement in areas like navigation with a keyboard, navigation functions, object visibility, color contrasts and fonts.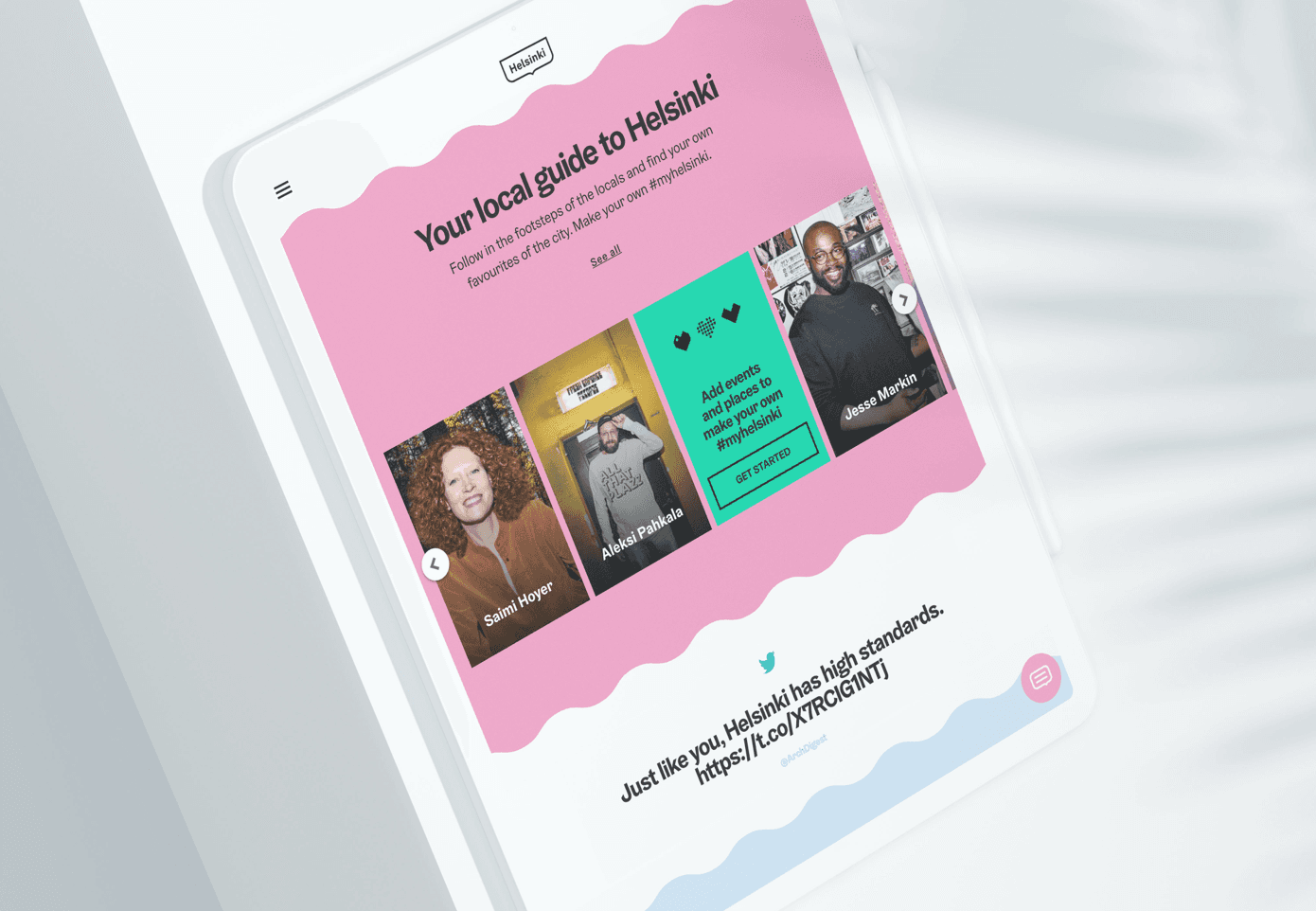 From a designer's perspective, a brand experience should be consistent physically and digitally. Ensuring accessibility to both requires the right mindset and understanding of the challenges. MyHelsinki.fi aims for an inclusive customer experience. We provide accessible robust solutions by focusing on improving the user experience, beyond accessibility guidelines. In a digital age, a brand is more than something visual: it is physical, functional and digital at the same time.
The small changes now being made are actually huge improvements in customer experience that make MyHelsinki.fi more user-friendly and accessible service for everyone. The developers and designers at Helsinki Marketing now have a definitive and practical starting point for making - and keeping - the site accessible. The improvements also strengthen Helsinki's vision and brand presence, taking the city a step closer towards being the most functional city in the world.
Helsinki Marketing is a city-owned marketing company that aims to raise international awareness of Helsinki. Because digital services are the cornerstone of its operations, the city is a great test platform. They have launched locally and globally award-winning services every year, such as MyHelsinki.fi, a service for local recommendations, and WeChat MyHelsinki Mini Program, which offers tailored city recommendations, including intelligent transportation and payment methods. All the services rely on open data, MyHelsinki Open API.
Want to know more about this?
Get in touch
Wherever you are on your innovation journey, our services and experts can help you along the way.