Back to Case studies
Halebop: Co-creating a brand through digital customer experience
We began our long-term collaboration with Halebop in 2017. Halebop saw the potential in building their brand through the digital customer experience and moving away from traditional ways of working with visual design.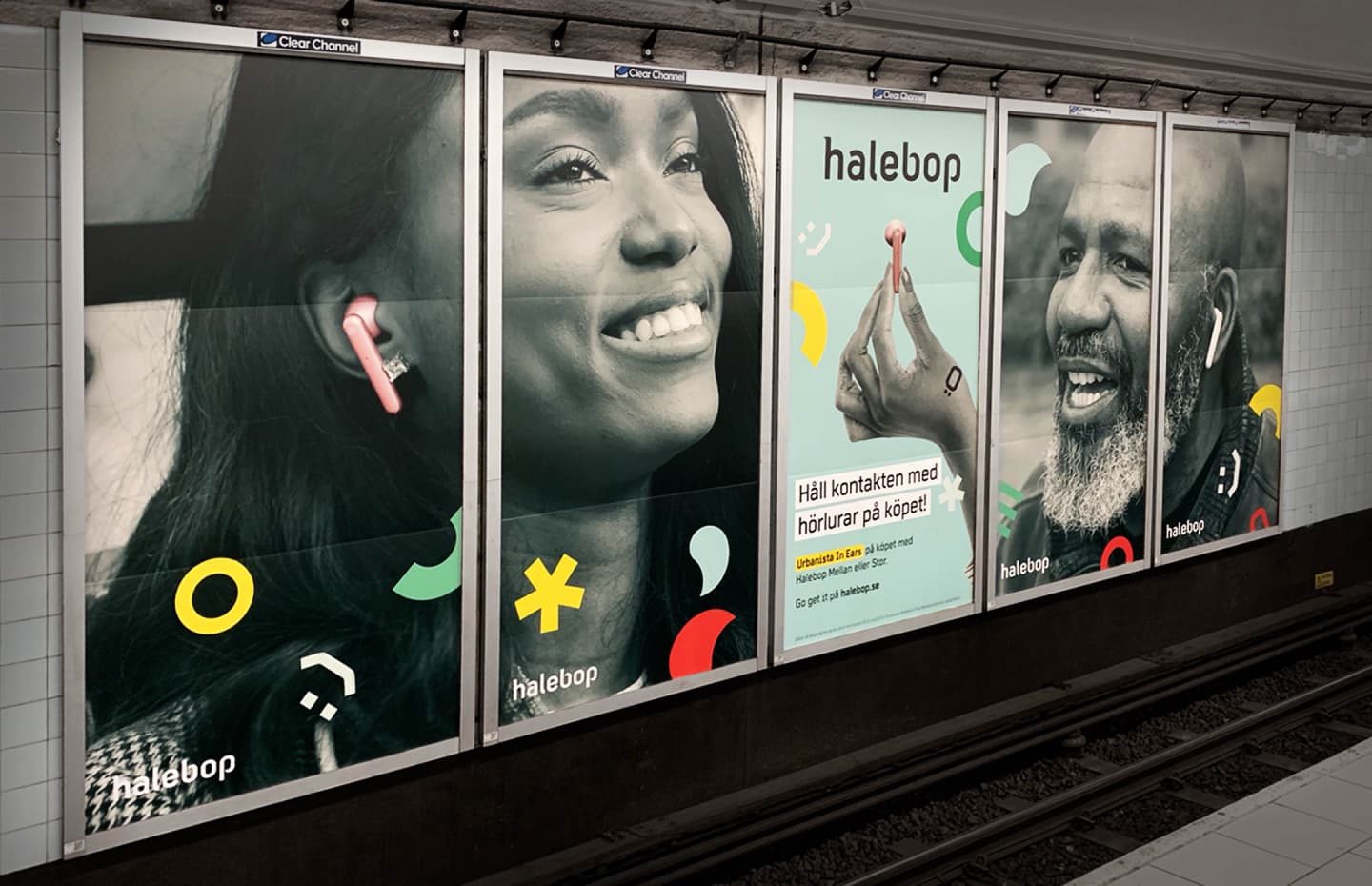 They were looking for a partner to support the creation of a durable visual identity with an immediate impact. They needed an identity that was aligned with their brand values and could stand out in a highly competitive mobile landscape.
Part of the scope was not to build an identity inside out but from the customer touch-point, proving its value and making the project much leaner as well as more customer-centric.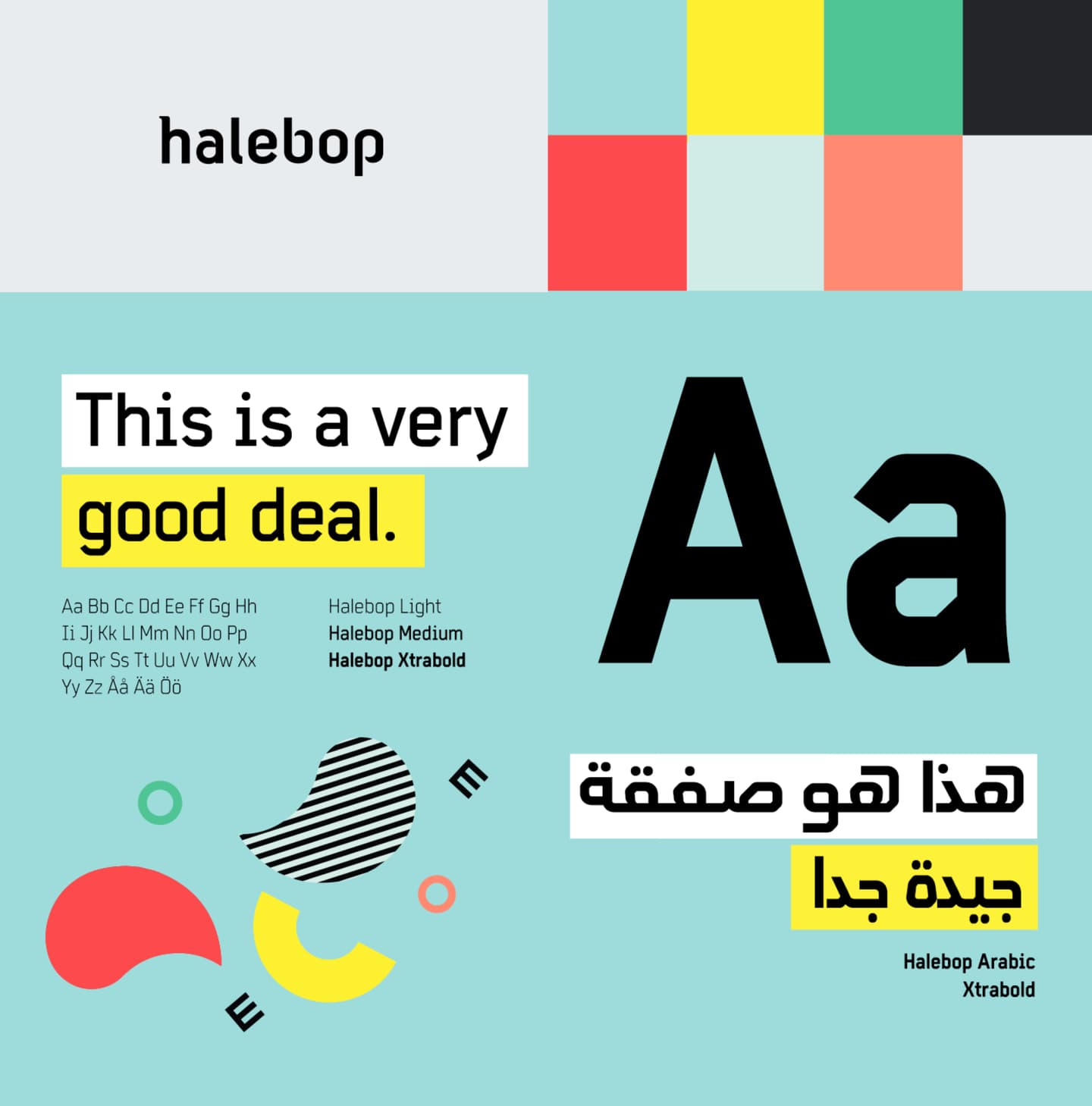 The visual identity was so well received by the target audience, Halebop actually increased its brand recognition with the new identity.

Halebop's identity has won several awards: a Silver egg in Guldägget and Silver in Svenska designpriset.
We used our Lean Brand Creation methodology, based on Lean Service Creation, our tried-and-true service creation methodology. The methodology enabled us and Halebop to co-create a visual brand that sprung directly from the digital customer experience. The born-digital identity was later successfully also applied in more traditional, physical communication formats.
Halebop debuted the new visual identity via their LOCALL app in the summer of 2017. A limited release allowed us and the client to learn about the user reception of the new identity and perform some iteration rounds before it was fully deployed in 2018.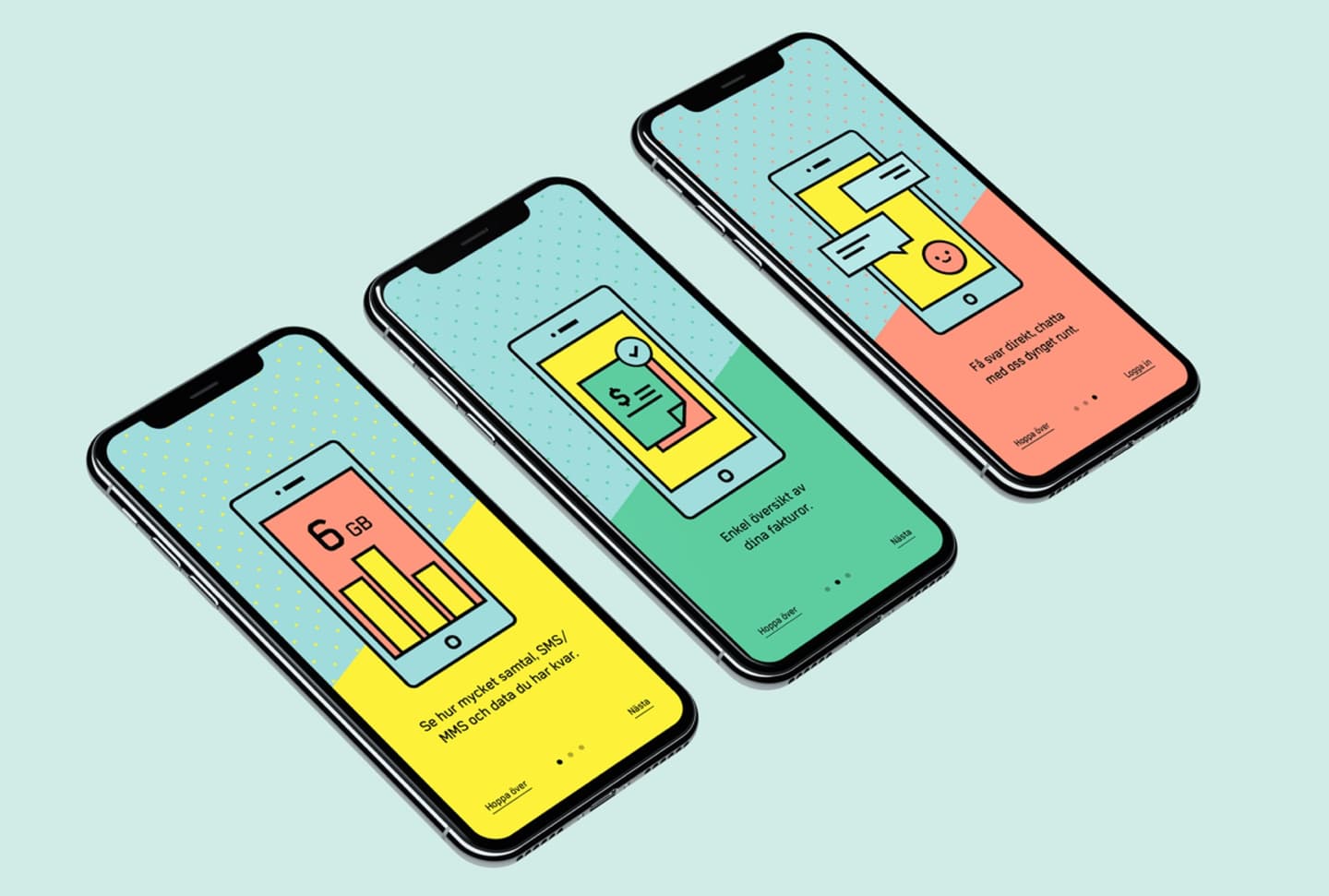 The new identity was created collaboratively with Halebop, using agile ways of working. Close cooperation and small feedback loops decreased both time-to-market and costs. The finished identity steers away from an excess of rules and guidelines, creating space for dynamic application of the identity and an ability to react to any changes.
The result is a vibrant and playful identity that allows for experimentation, freedom and a strong recognition at all touch-points.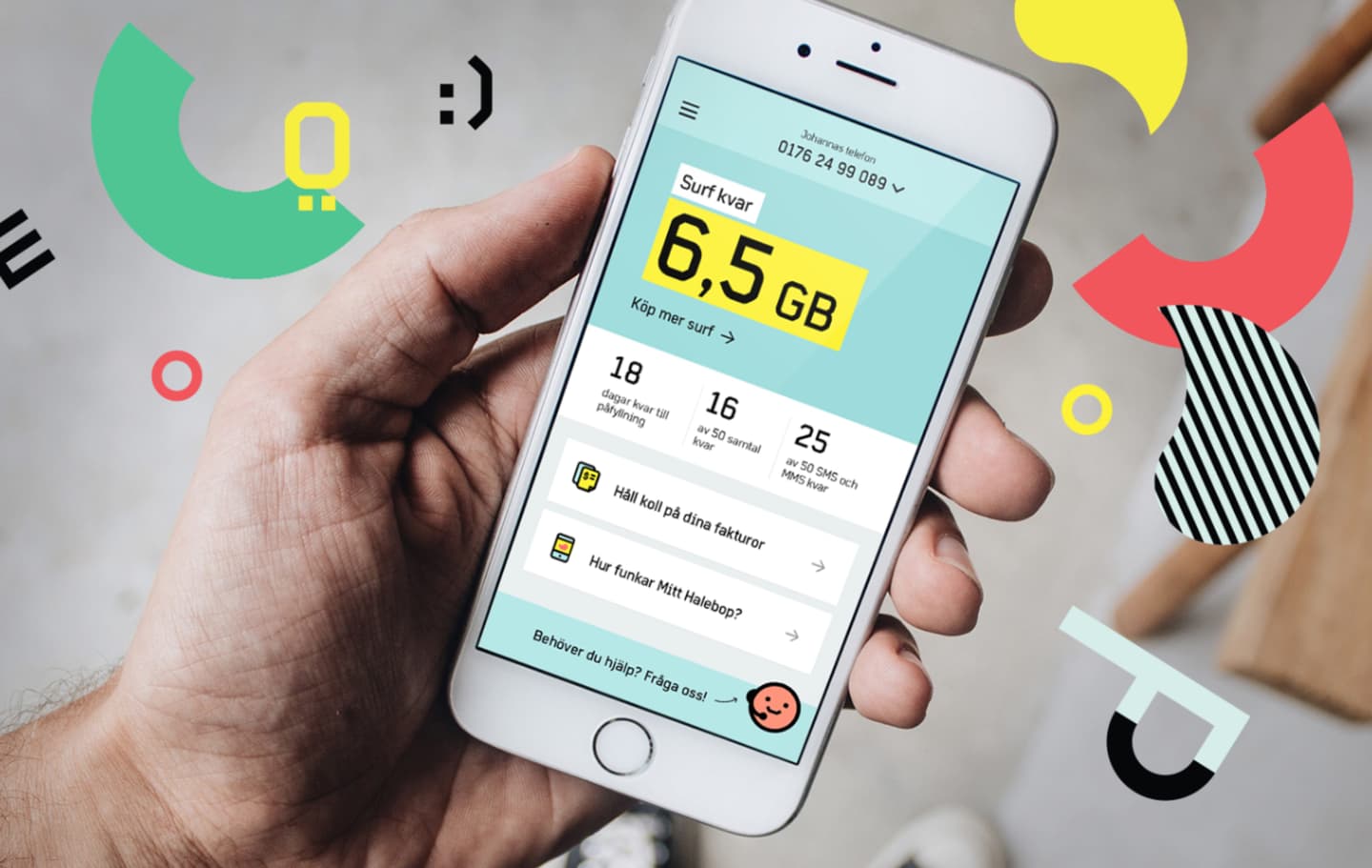 Creating a visual identity can be a very slow and expensive process. By keeping the team small and using our co-creation tools and methods, we were able to make the design process truly transparent and speed up decision-making.
Our process unleashed a lot of creativity at Halebop, which was quickly encapsulated into something tangible.
Credit should also be given to typographer Stefan Hattenbach and Ad Agency Perfect Fools with whom we collaborated with on this project.
Halebop is one of the biggest mobile operators in Sweden. Targeting young, digital and price-conscious customers, Halebop has been around since 2000. Approaching their 20th year anniversary, the mobile operator has had the 'Most satisfied Customers' in their industry ten times over the past twelve years, according to SKI (Swedish Quality Index).
Want to know more about this?
Get in touch
Wherever you are on your innovation journey, our services and experts can help you along the way.