Back to Case studies
FRIDAY: Co-creating a digital insurance disruptor
FRIDAY wanted to introduce a superior user experience to the German insurance market.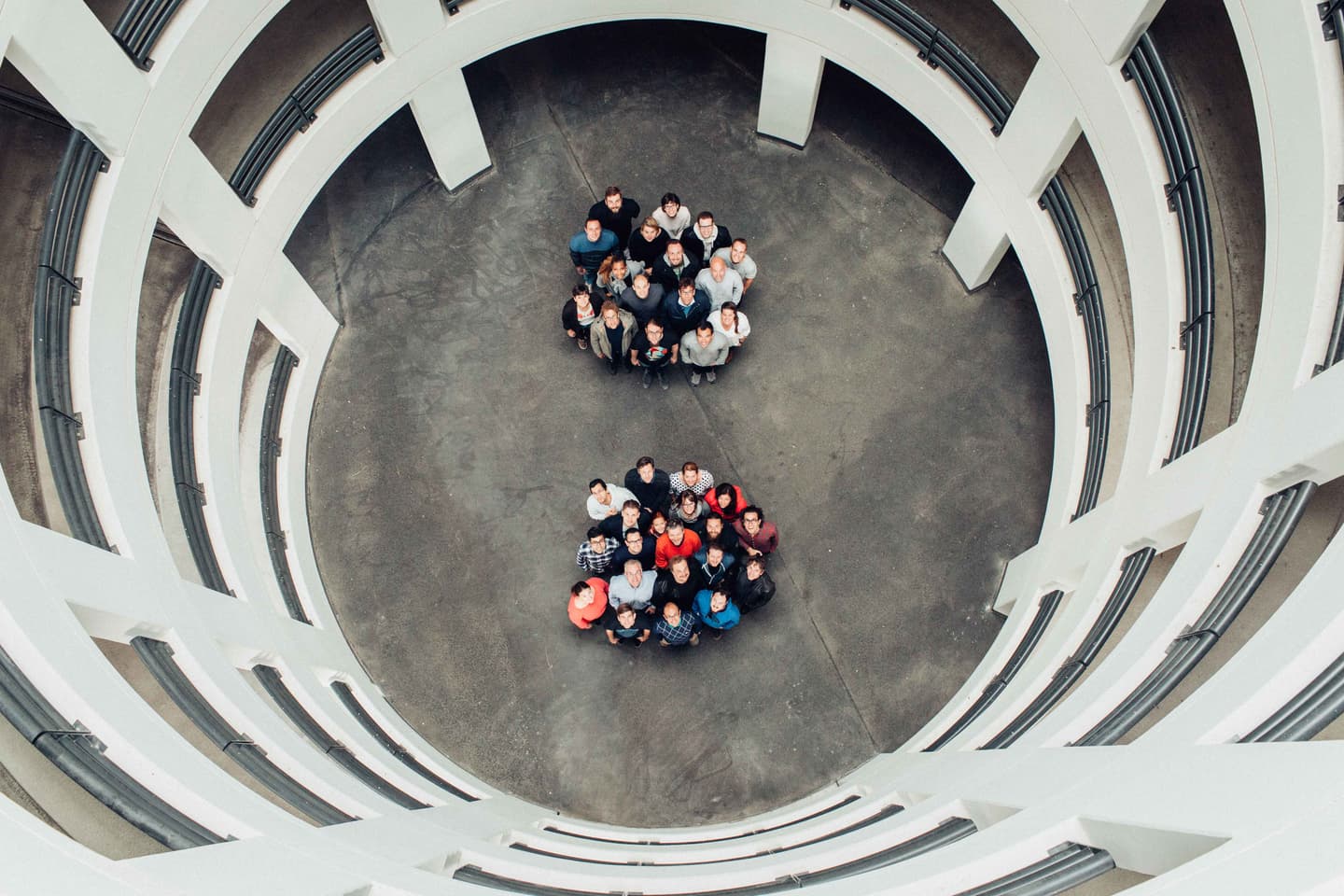 Technologies used
Typescript
React
Node.js
Serverless
AWS Lambda
DynamoDB
ElasticSearch
The company had an initial idea for a customizable, usage-based service in the motor insurance space. For its launch, FRIDAY needed a partner to help them turn that big idea into a product that customers could buy, on a tight deadline, by late 2017. In Germany, car insurance policies are renewed at the end of the year, so it was crucial to get the service up and running within a year.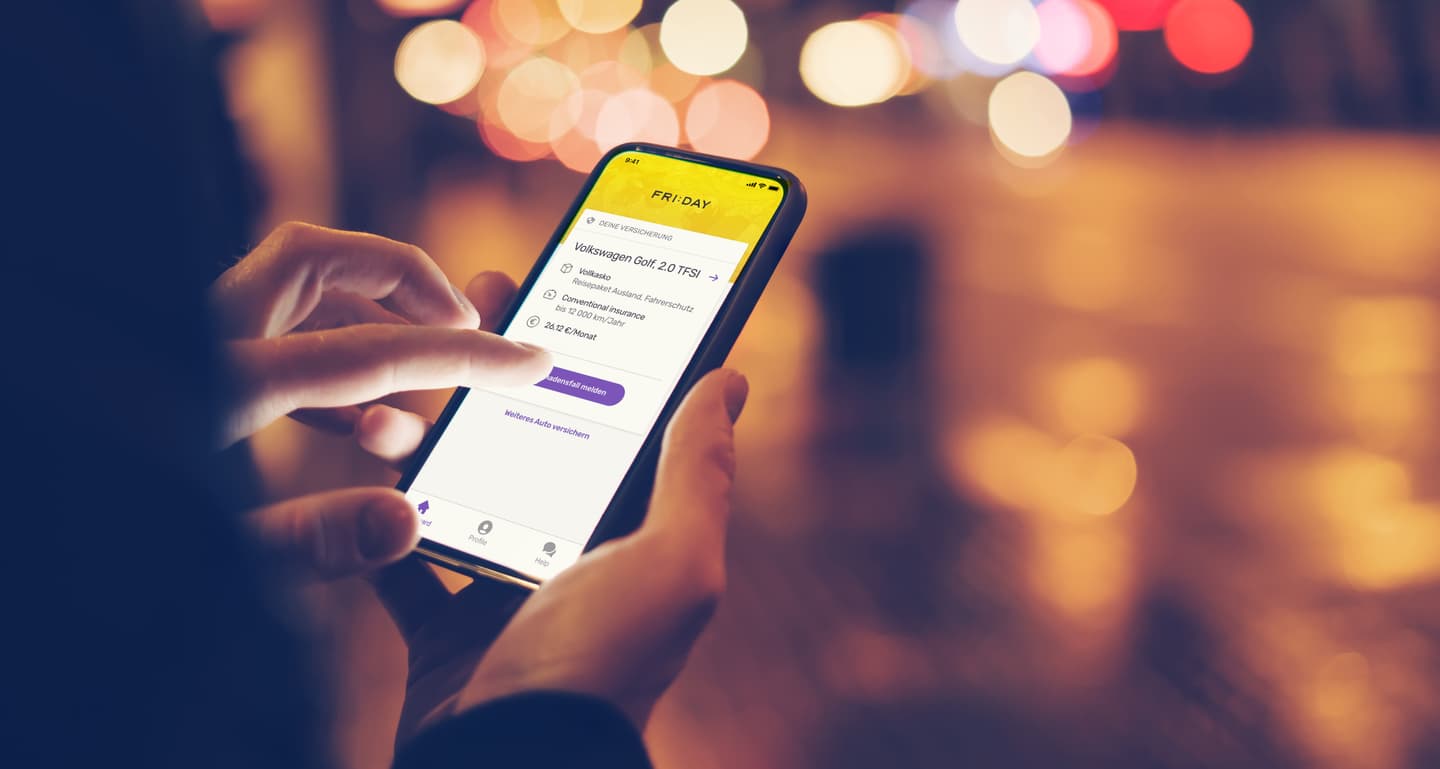 Holistic approach

Integrating design, technology and business thinking paved the way for a rock-solid market entry

Fast and User-centric

From presentation to product in six months – rapid and continuous user testing ensured a MVP

Viability

Product and company embraced by both customers and investors
Futurice and FRIDAY started working together soon after the initial concept was created. The process started with a service vision sprint, including interviews with potential users. The sprint produced six different service concepts, complete with landing pages, which were tested with a thousand young, mobile-oriented users. Of the tested concepts, FRIDAY chose a kilometer-based, pay-as-you-go approach. The chosen model also included an option to cancel the policy at a month's notice instead of buying in for a year. It took only two months to produce a customer-validated service vision for a potentially beloved product.
Together with FRIDAY, our multidisciplinary team co-created a user interface for the new service that offers customers unprecedented control over their relationship with their insurer. A dashboard-like solution designed and built with the help of Futurice allows flexible customization, kilometer reporting, claim submissions and much more. The customer can use it to get quotes for insurance and browse the product selection.
Guidewire's InsuranceSuite was chosen as the platform. Futurice helped build the customer-facing frontend for the service, including a React web app. We established processes for creating holistic solutions fast, and for continuously validating decisions with stakeholders and customers.
We also helped FRIDAY build up their organization and culture by supporting the company in hiring their team and ensuring a smooth transition from Futurice to the company's growing internal team.
Over 30 billion euros are paid as car insurance premiums in Germany annually. The market is dominated by established players who sell car insurance at breakeven prices to attract customers for products with higher margins. This makes the lucrative market difficult to enter for challengers. Auto insurance is also a highly regulated, structured and complex business. Making compliant services that are easy to use is difficult and vital for success.
In FRIDAY's case, breaking down a complex product into a premium customer experience was, essentially, a process of defining FRIDAY's business model and value proposition. The end result is a compelling service offering a series of innovative products that put FRIDAY in a position to change Germany's auto insurance market and capitalize on the product-market fit of its pioneering service vision.
As of early 2020, the company has raised 114M€ in funding and is well on its way to establishing its position as Germany's most popular digital insurer.
FRIDAY was founded in Berlin in 2017 with the support of the Swiss Baloise Group. The company has been an independent insurance company since May 2018. With its European insurance license, modern technology, and digital solutions, FRIDAY is changing the insurance customer experience.
FRIDAY offers innovative, digital car insurance with features like kilometre accurate billing, monthly terminability and completely paperless administration. The company has acquired over 45,000 new customers for its car coverage in less than two years and aims to be Germany's most popular digital insurer by 2021.
Want to know more about this?
Get in touch
Wherever you are on your innovation journey, our services and experts can help you along the way.