Back to Case studies
Fortum: Optimizing hydropower production with data-enabled planning
Energy market volatility has a major impact on both the sustainability and profitability of energy production, and Fortum is always working to improve the optimization of its energy production and sales.
Hydropower is among the quickest and most efficient ways to regulate the amount of energy the company is making available to the market, thus offering a very good avenue to optimise energy production to increase profitability and reduce the likelihood of environmental impacts.
Recently, Fortum began using a new stochastic model to optimize the production of hydropower in the medium term. The improved optimization model produces a staggering volume of data and required a completely new way of presenting the results.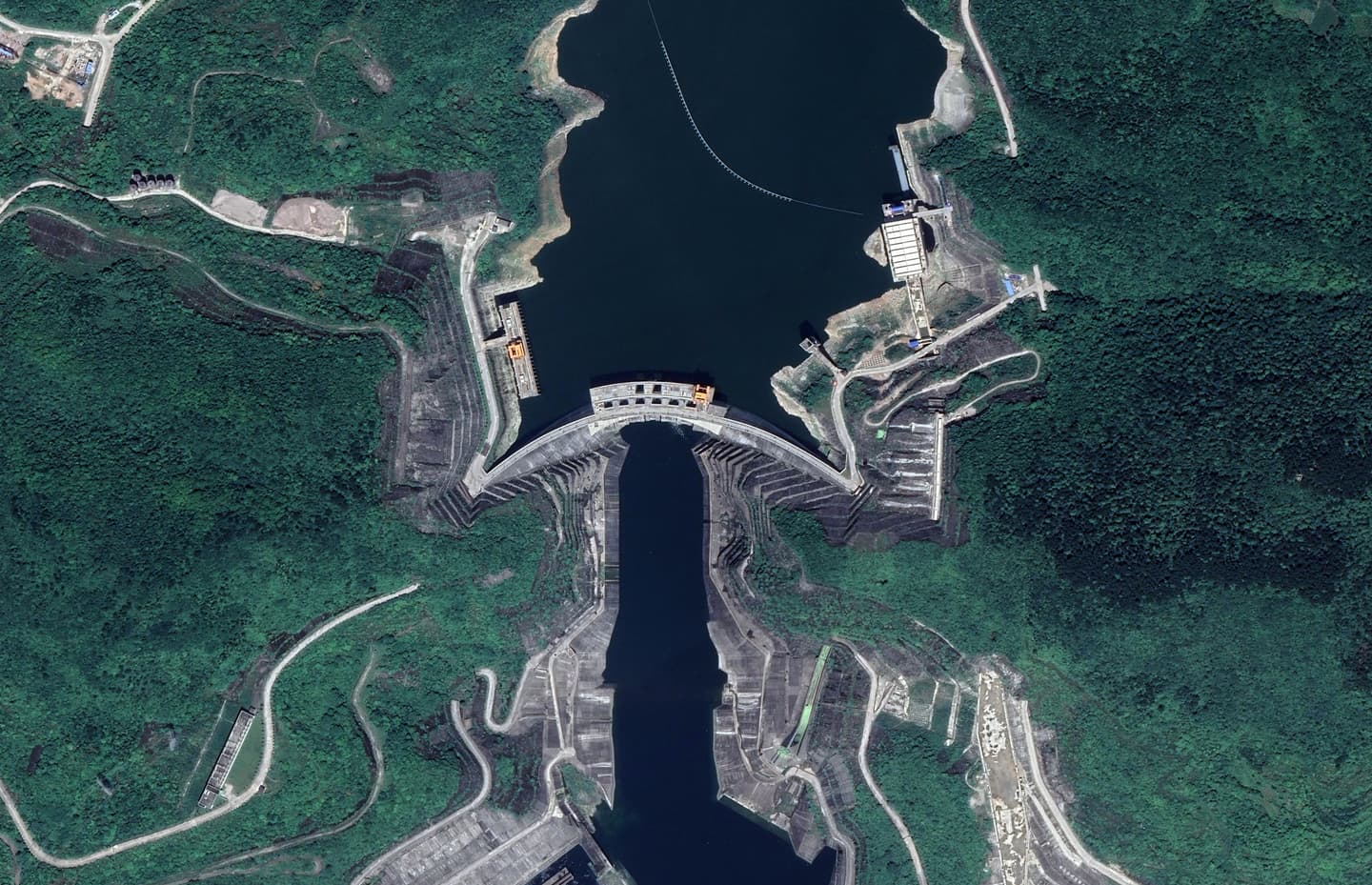 As a part of creating Apollo, we worked with Fortum on three important areas related to the impact of the optimization model:
Managing and storing the input & output data in a structured way.

Presentation to the end-user, including interactive editing of inputs and visualizing the results of the optimization in a comprehensible manner.

Performance optimization of the systems.
Owing to the volume and granularity of the data that the stochastic optimization model generates, Fortum needed a new way to define its desired inputs, as well as present the produced results. The system processes realizations and forecasts for just about every river, power plant and hydro reservoir that Fortum operates in the Nordic countries.
On the presentation side, we created a new domain-specific visual templating language that Fortum's experts can easily use to create their own fully customizable reports.
On the delivery side, we significantly improved the performance of all the links in the chain that call the optimization engine, and makes the data available to the end-users - from background systems to the browser and generated reports.
At the end of all this, the user is provided with an intuitively understandable view of the resulting scenarios, both via the visualization tool used to create interactive charts and tables for the browser, as well as static reports in Excel and HTML.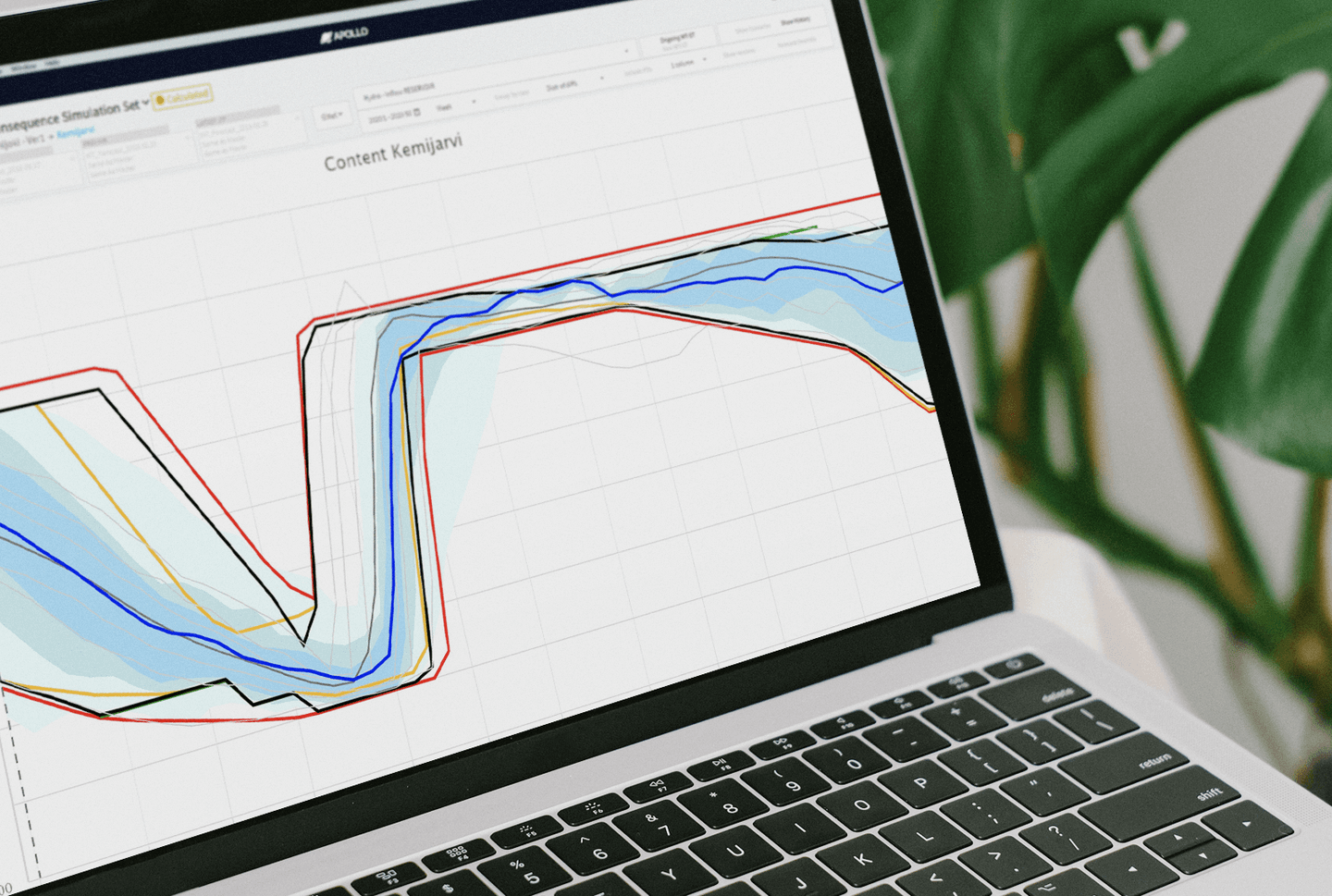 Apollo can run the optimizations automatically, unlike the old, manual hydro optimization process. This allows Fortum to spend more time on analyzing the actual results rather than creating them. Apollo models a horizon that ranges from one to several years. This improves the company's ability to optimize resource utilization and energy production based on seasonal inflow changes relevant to rivers, and allows Fortum to react to market volatility in a much more flexible manner.
Energy production has a major impact on our environment. Optimizing the efficiency of energy production has a positive impact on the world we build for future generations, by making sure that the right amount of energy is available in the right place and that all waste is minimized.
The production and sale of energy is at the very core of Fortum's business. Any significant improvements in any facet of its core business – from production optimization to data generation and the utilization of the produced data – has a major impact on Fortum's profitability.
Highlights
The data model for Apollo is very complex. One optimization may involve tens of thousands of different time series. The data model includes the asset models with time series attributes describing, for example, input data required for optimizations and optimization results.
The basic process for creating operative optimization requires creating a snapshot of the inputs, running the optimizations, and generating predefined reports. This process can be fully automated and is based on templates.
For operative analysis, there is a need to analyze different combinations of time series and results, different detail levels of the results, for different asset models and their combinations, and so on. For this purpose, a domain-specific visual templating language was created, which makes it theoretically possible to create an endless amount of different visualizations. In practice, there can be dozens of charts and tables that can be browsed on demand and used to export reports. A typical operative analysis can result in a few GB of data being produced.
Ultimately, Apollo is an expert system that requires a lot of flexibility for the end-user - i.e. all the bells and whistles potentially available – a demanding IT infrastructure and many software performance optimizations – even for a single user. In practice, due to automatically scheduled case creations, optimizations and report generations, the system is technically demanding even without any users at all.
Fortum Apollo presented a very complex and interesting set of technical challenges to solve. We look forward to more challenges of this magnitude in the future.
Fortum is a leading clean-energy company providing customers with electricity, heating and cooling, as well as smart solutions for improving resource efficiency. Headquartered in Espoo, Finland, Fortum also provides services for the power generation sector, and solutions for consumers so that allows them to make smarter, more well-informed energy choices.
Fortum employs around 9,000 professionals in the Nordic and Baltic countries, Russia, Poland and India. In 2018, their sales were EUR 5.2 billion and 57% of their electricity generation was CO2 free. Fortum's share is listed on Nasdaq Helsinki.
Want to know more about this?
Get in touch
Wherever you are on your innovation journey, our services and experts can help you along the way.