Back to Case studies
Fira: Driving the construction industry toward a data-enabled future
The construction industry's productivity revolution will be driven by data and the adoption of digital tools and modern production methods. Together with Fira, we have taken the first steps.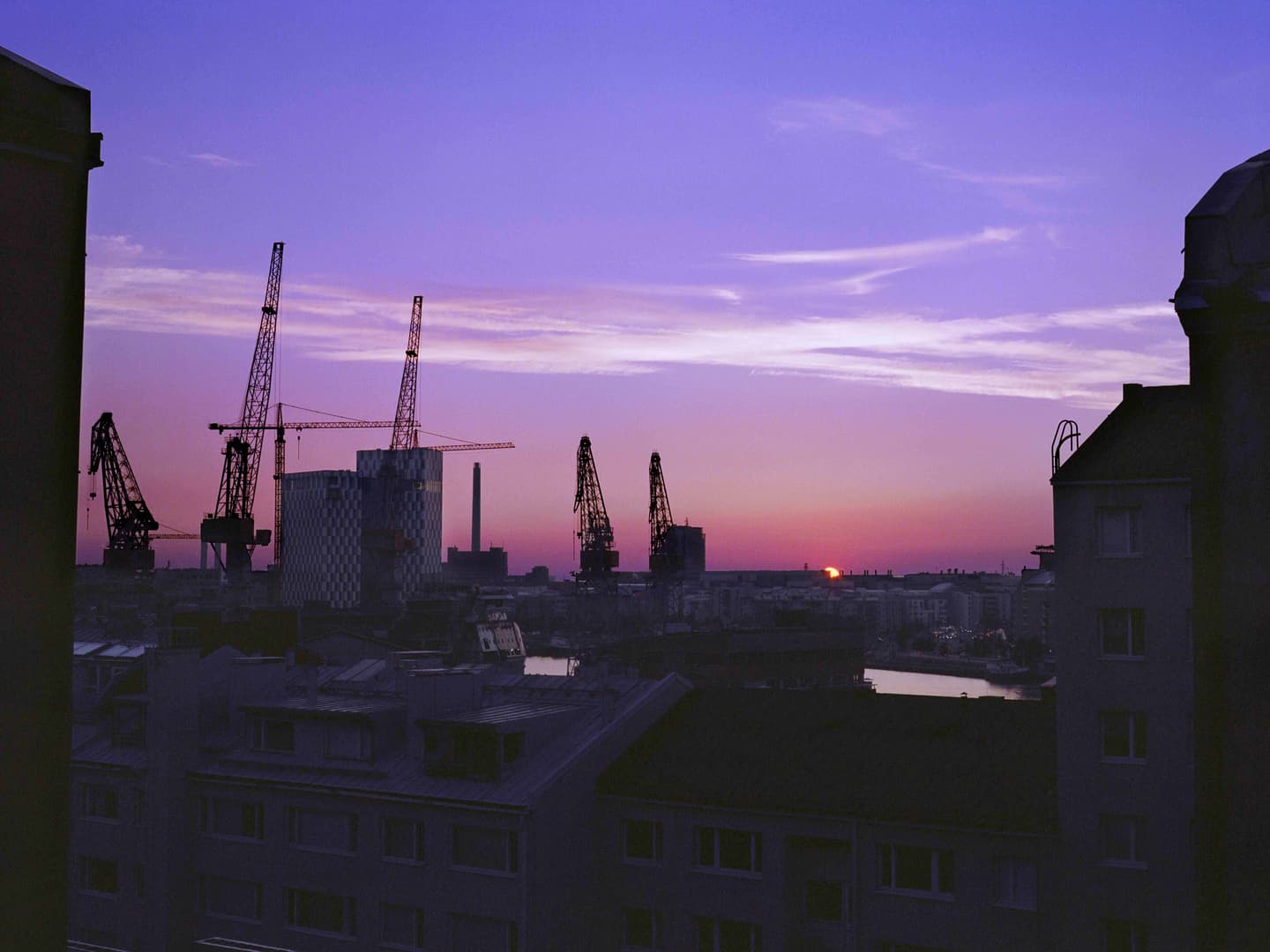 Fira's goal is to improve construction workflows, which leads to increased productivity, quality, predictability, safety and sustainability in the industry. The essential solution for achieving these improvements is better connectivity between design, manufacturing, construction, fieldwork, management and contractors alike. Without the utilization of coherent and real-time worksite's root data, situational awareness and resource planning tools have no real impact.
After many successful, individual projects with Futurice since 2014, Fira decided it was time to start building a modern, data-driven ecosystem - an alliance that would change the game through a shared passion and vision.
Construction's challenges are widely known within the industry:
Lack of significant productivity improvement during last decades

Quality issues that impact client satisfaction, reputation and financials

Lack of situation awareness and real-time transparency into what is happening on site

Issues with predictability - typically problems arise late in the project, which results in…

Low profitability in the industry
Fira is on a mission to change the industry. The key ingredients of Fira's solution are data & digital driven production, modularity and takt time workflow, leading to industrialized construction. The key outcome of this transformation is 15-30% shorter construction time, resulting in significant real estate investor IRR and an impact on Fira's own financials.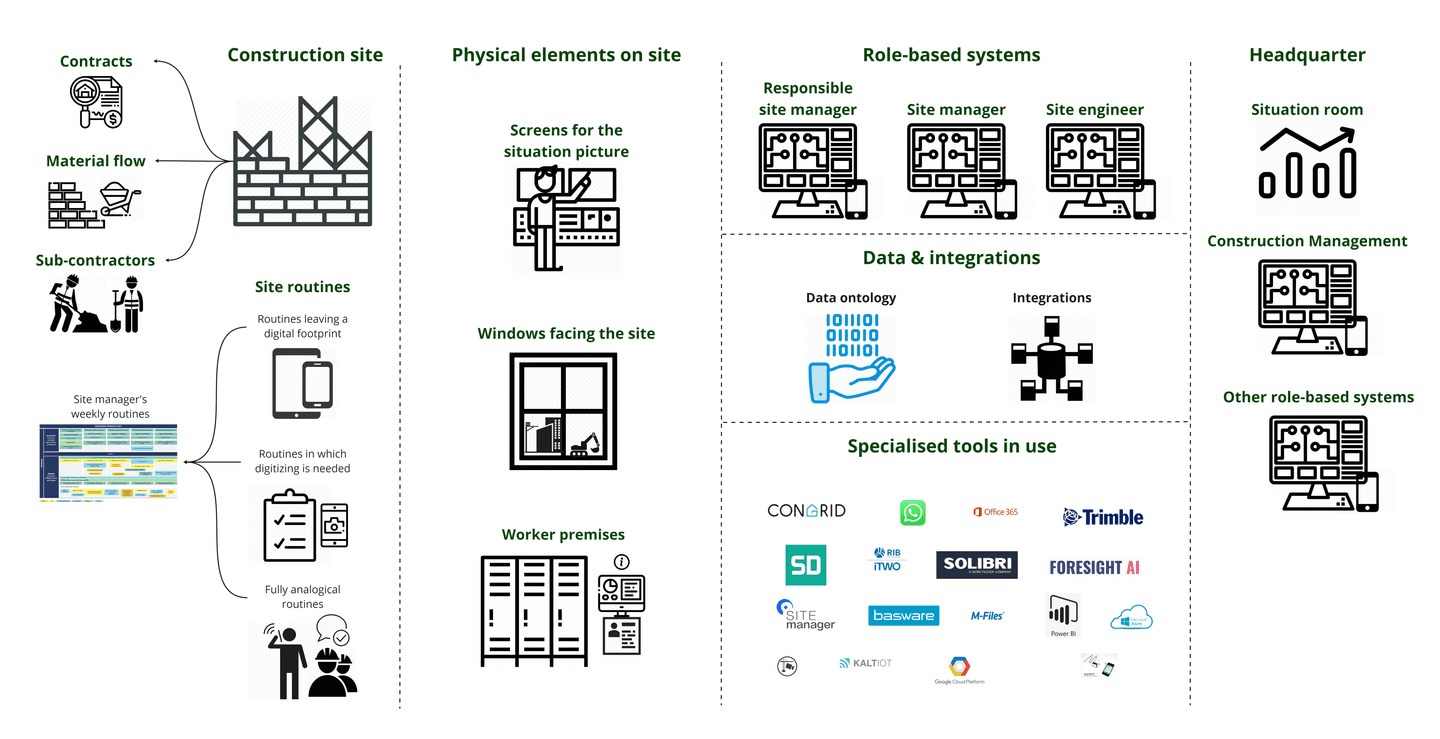 Managing construction projects and fieldwork proactively: fire prevention instead of firefighting.

Improved results and competitiveness: shorter turnaround times, fewer client claims, better predictability.

Real-time situational awareness: maintaining daily performance, even in rapidly changing or crisis situations.

Creating new ways of working: managing sites independently of time and place, more efficient communications, etc.

Generating huge amounts of data: a digital footprint for new businesses.

Carbon footprint proved by numbers.
We worked side by side with Fira's skilled teams to get more value out of their data, as well as to align processes, increase visual management and improve day to day routines using data-driven methods. Inadequate situation awareness was a key topic and addressed by combining data sources like scheduling, quality, environment, financial, and visual into a holistic dashboard. Next, we helped connect this situational data to higher-level topics like timetables. The resulting awareness helps lead value drivers correctly and visually.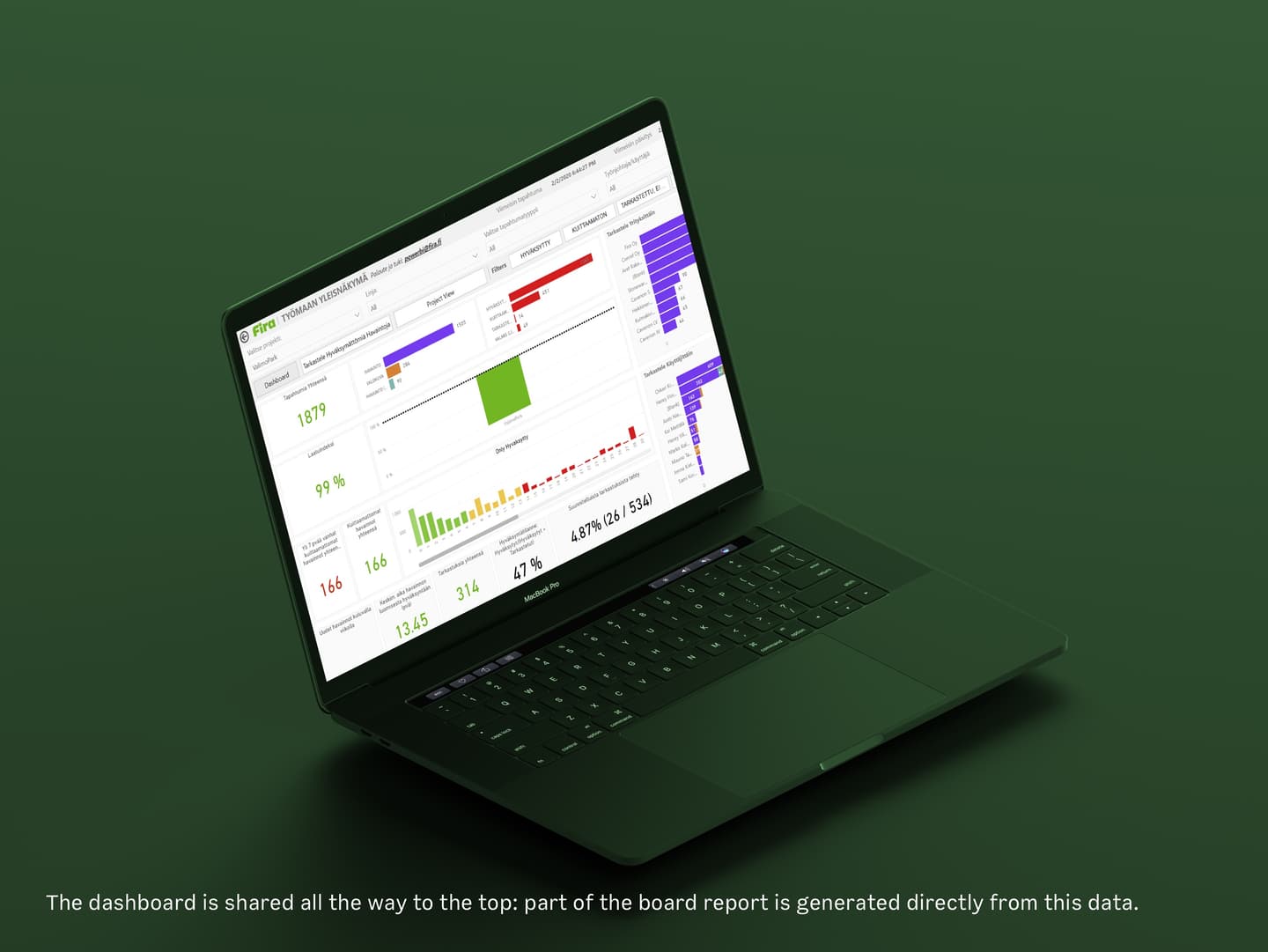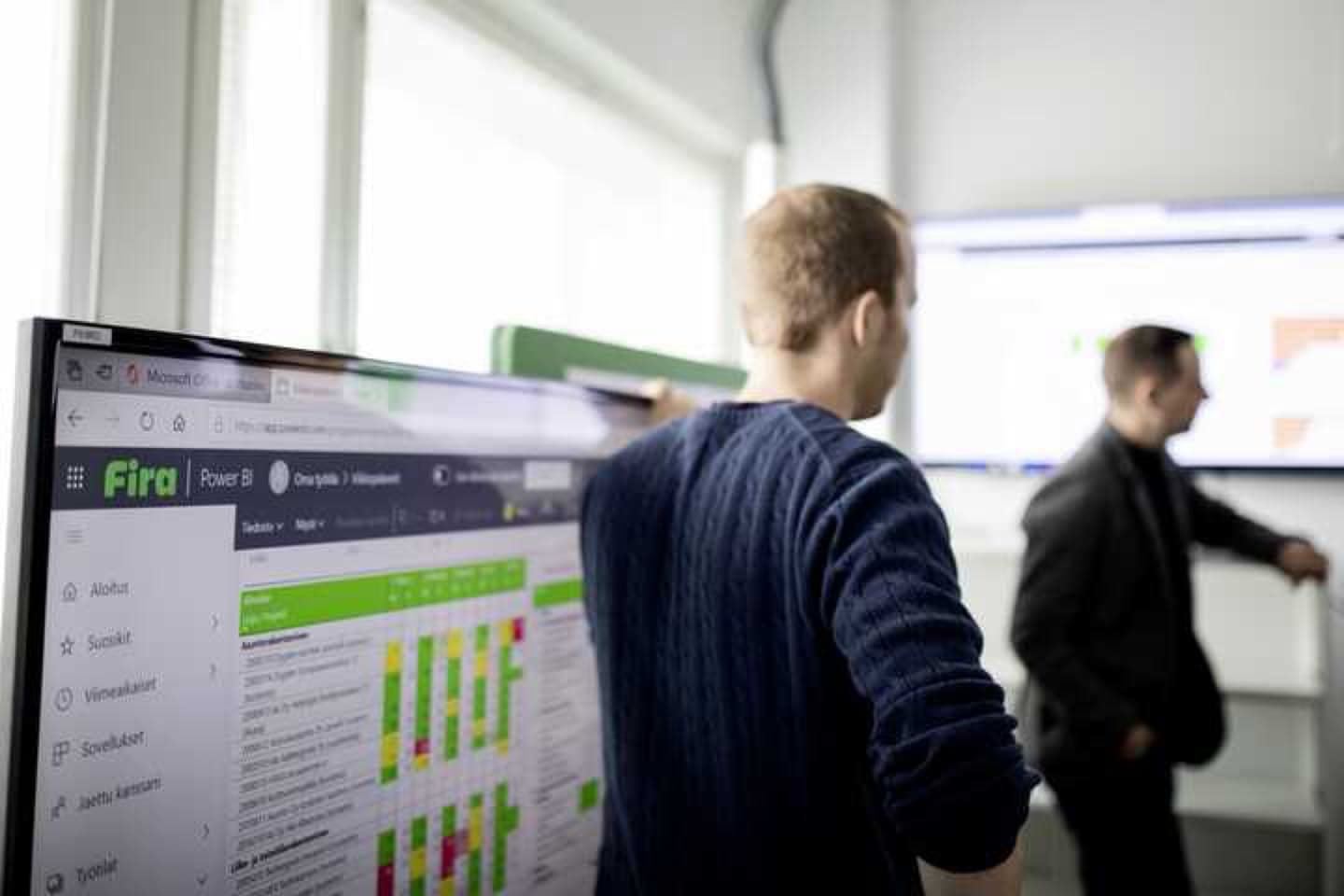 We also accelerated the development of Fira Sitedrive, which enables collaboration between people and contractors through work schedules, and the Onsite Messaging toolset. The Construction Execution System enables a shorter worksite management cycle - weekly instead of monthly - and a situation room that enables centralized remote management of worksites. Our collaboration also includes AI project-to-project learning and data-driven forecasting, which connects today's situation to future outcomes.
The rising digital alliance is based on trust, lean service creation, multidisciplinary teams, research, and actively involving people all the way from corporate directors to construction site workers.
Construction is due for a productivity revolution. By adopting digital tools and modern production methods construction speed can be accelerated and quality significantly improved. Better situation awareness and increased predictability improve co-ordination and co-operation on-site and create value for the customer.
For example, using adequate data makes it possible to identify which construction sites are at risk of delays or errors, know when exactly the next building phase can begin, monitor on-site actions, or find out how sustainable the materials and processes really are. The collaboration yields a huge amount of data, generating a digital footprint that can enable new scalable business models. Fira now offers its solutions internationally to both industry players and others interested in the service development of the construction business.
Fira is a growth group that reshapes the construction industry, builds better cities and creates opportunities for new types of business. The group consists of a construction division (Fira Oy), a modular bathroom design & production unit (Fira Modules Oy), and a digital solution unit (Fira Smart Services Oy). As a general contractor, Fira Oy provides services for construction, project development, residential construction, business premise modernization and group building. Fira Smart Services creates digital services, products, and new operating models for the industry. The group employs more than 300 people and has been growing steadily since 2009.
Want to know more about this?
Get in touch
Wherever you are on your innovation journey, our services and experts can help you along the way.