Back to Case studies
East West Rail: Exploring the future of rail travel
What digital services will a traveler use throughout a journey in 2030? East West Railway Company (EWR Co) and Futurice worked together to explore what the future might look like.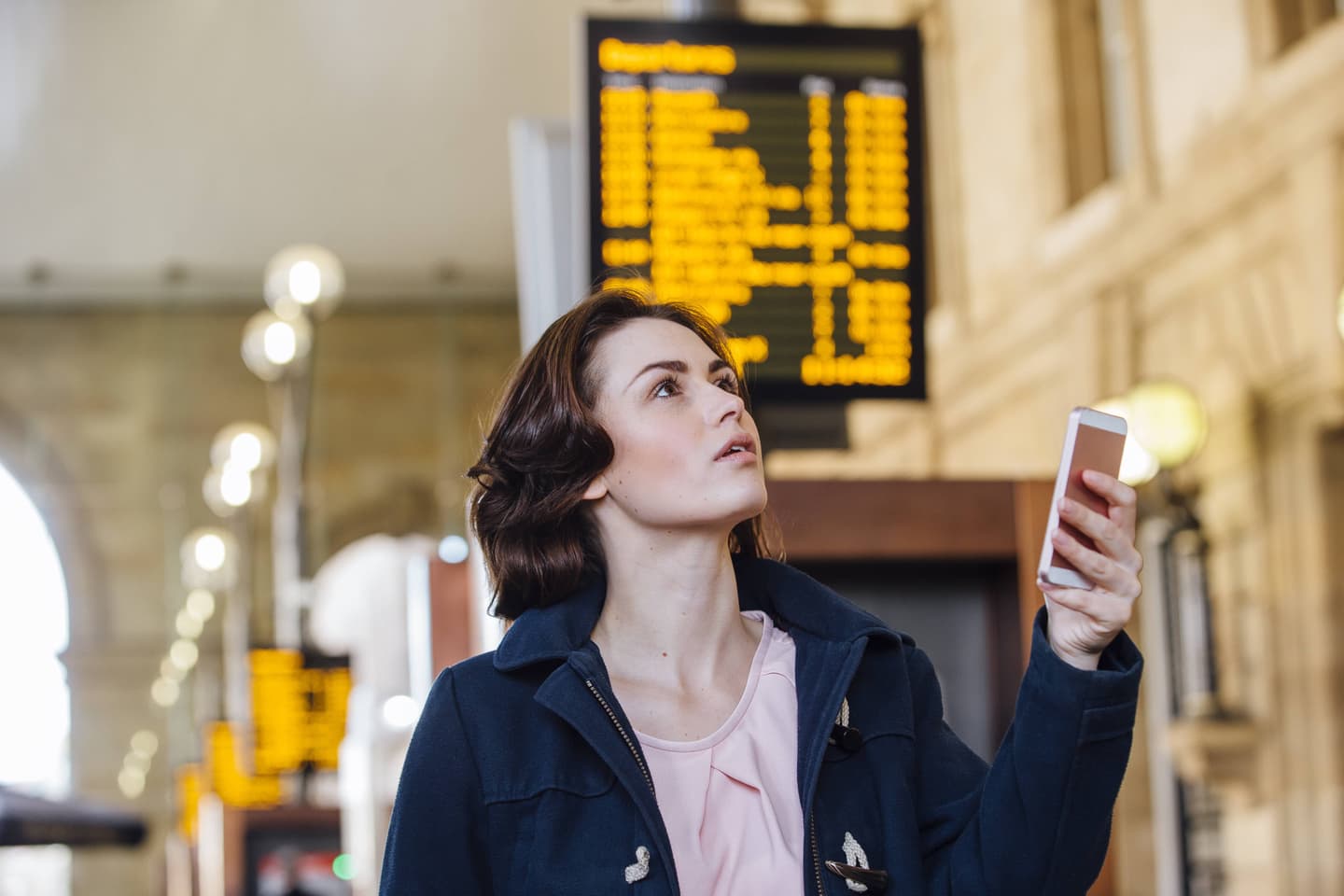 East West Rail Company's purpose is to be a force for change in the industry and for the people and communities it serves. It is in the process of planning and delivering a new rail route connecting Oxford with Cambridge and in doing so has been tasked with investigating opportunities to improve the way UK railways operate and service their customers.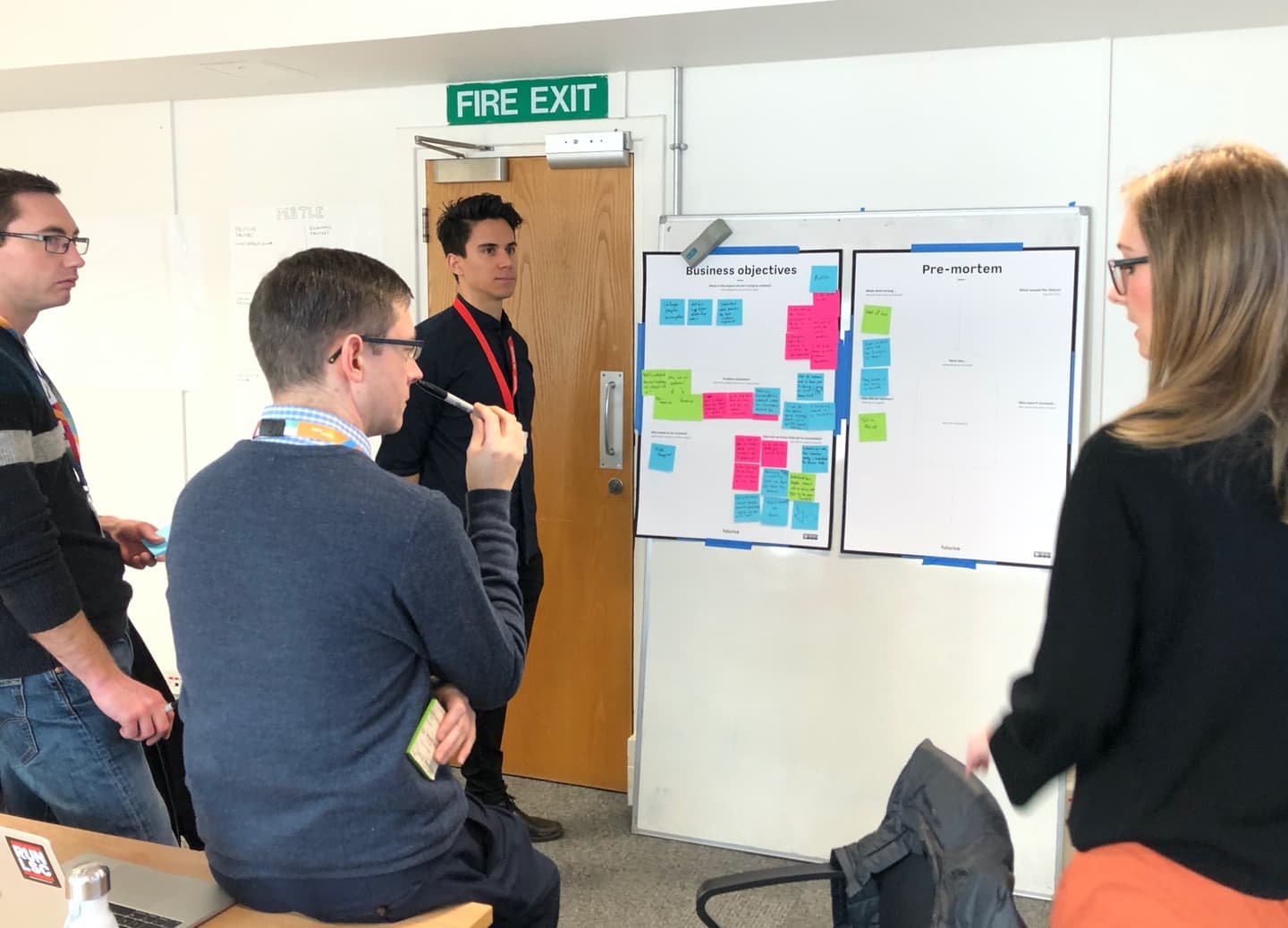 Parts of the new East West Rail line will not be operational for 5-10 years, and EWR Co wanted to explore what its customers may want from their digital interactions with the railway in the year 2030 so they can make informed decisions to set them up for success at the end of the decade.
The future is uncertain, now more than ever. Rather than producing a basic trends report, we proposed an approach combining the fields of strategic planning and speculative design to create a number of future scenarios illustrating plausible future worlds and rail experiences.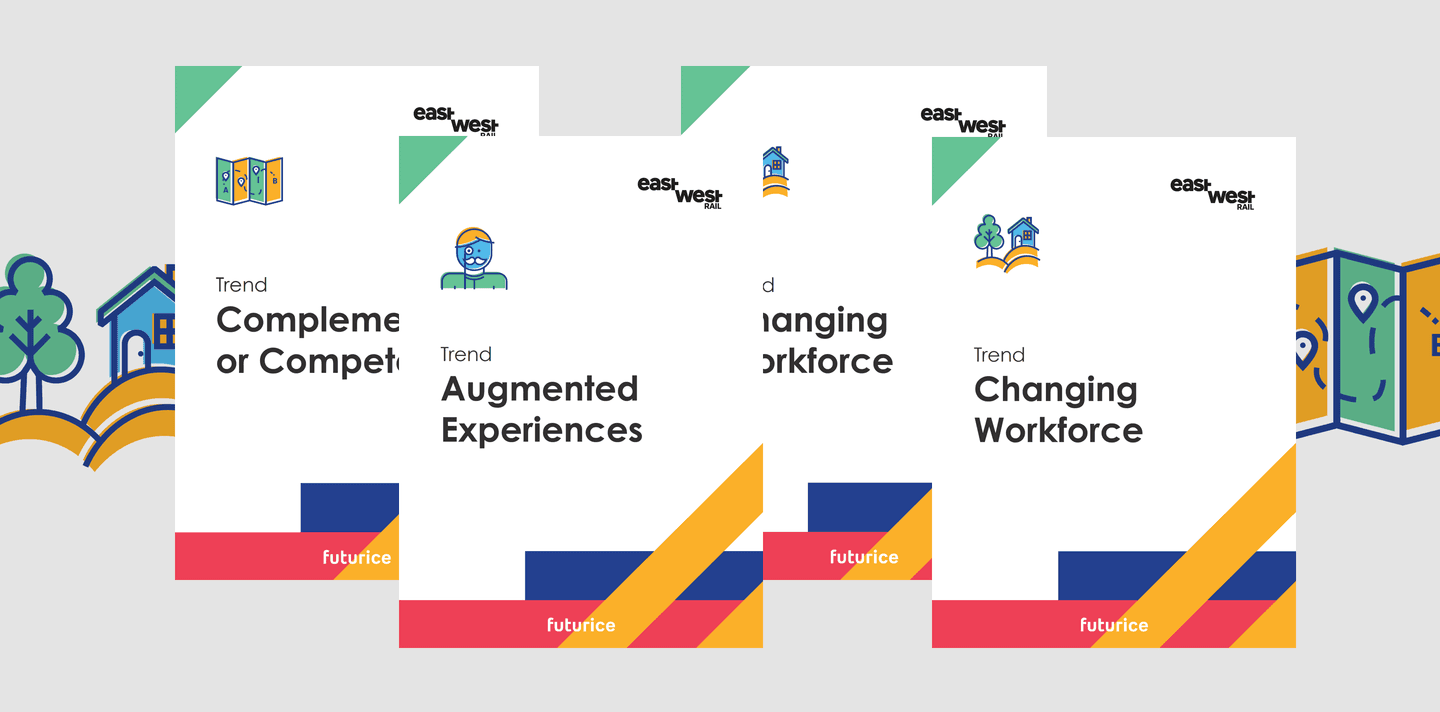 We started the project, as we always do, with a kick off workshop to bring teams across Futurice and EWR Co together and create a shared understanding of the brief, discuss what success would look like and highlight any concerns.
To bring everything together and get as many diverse inputs as possible, we ran a series of workshops including a Scenario creation session (remotely as a result of the Covid-19 lockdown!) where groups investigated emerging trends and created plausible future worlds. To contextualise even more for EWR Co we then used existing customer personas to create Customer Journeys set in the future worlds.
These provided a rich set of insights which ultimately came together as a set of implications and recommendations to help EWR Co move forwards with its digital strategy.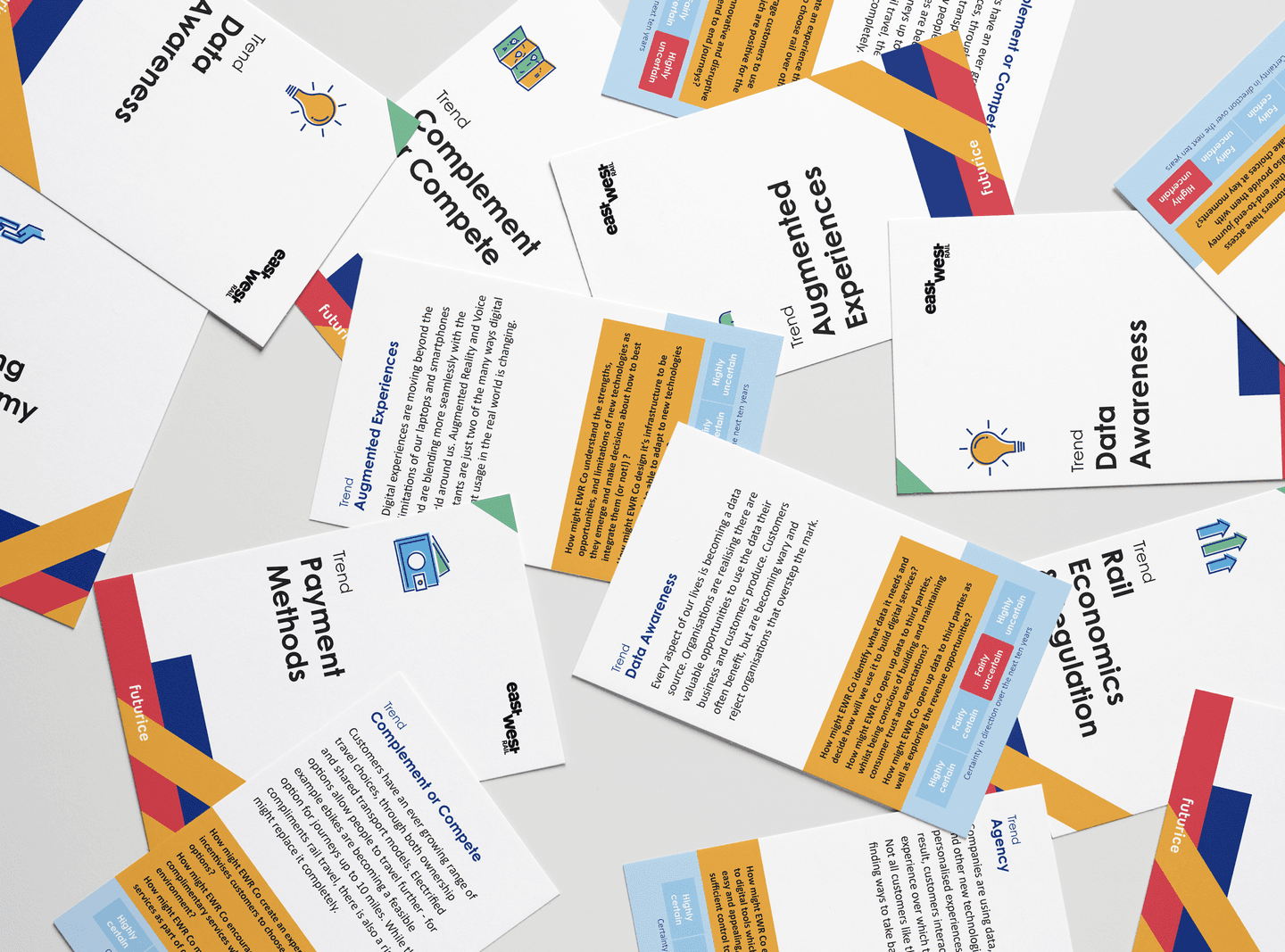 Thinking about, and imagining the future is really tough, especially 10 years in the future! We tend to veer towards utopian or dystopian worlds. Keeping teams focused on plausible futures, but pushing them far enough away from the current state is a real challenge. It really helps to take people through a set of exercises to slowly move them into the right mindset before getting into the detail of a future world. Ensuring that every future idea is balanced with positive and negative viewpoints can really help.
Remote workshops can be really productive places! Halfway through the project the whole country was locked down as a result of Covid-19. We didn't let this stop us, we replanned our main scenario workshop and ran it remotely. With careful preparation, great facilitation and the right tools this proved to be a really engaging and fun session for everyone involved – and we got the outcomes we needed!
We delivered a set of reusable trend cards and a set of materials enabling further exploration into the future. The work provided a set of insights and recommendations on how EWR Co could take advantage of the opportunities highlighted and develop its digital strategy in a resilient and future proof way. These will be used over and over again as EWR Co continues on its journey to deliver a new rail experience.
About East West Railway Company
The East West Railway Company is building a new kind of railway. Established by the UK Government as a non-departmental public arms-length body in late 2017, they've been set up to accelerate delivery of the project and bring new drive and focus. East West Rail is creating a new direct connection between Oxford and Cambridge, and beyond. Serving communities across the area, it will bring faster journey times and lower transport costs as well as easing pressure on local roads.
Want to know more about this?
Get in touch
Wherever you are on your innovation journey, our services and experts can help you along the way.