Back to Case studies
8fit: Sprinting towards the future of well-being
After several very successful years in the hyper-competitive field of fitness and wellness apps, 8fit was looking for deeper user insights. They are an intensely data-driven organisation, but had no systematic process for qualitative user research and lacked a channel for direct communication with their users. They were on the cusp of a new phase of scaling up; constant improvement was vital both for retaining the existing user base and attracting new customers.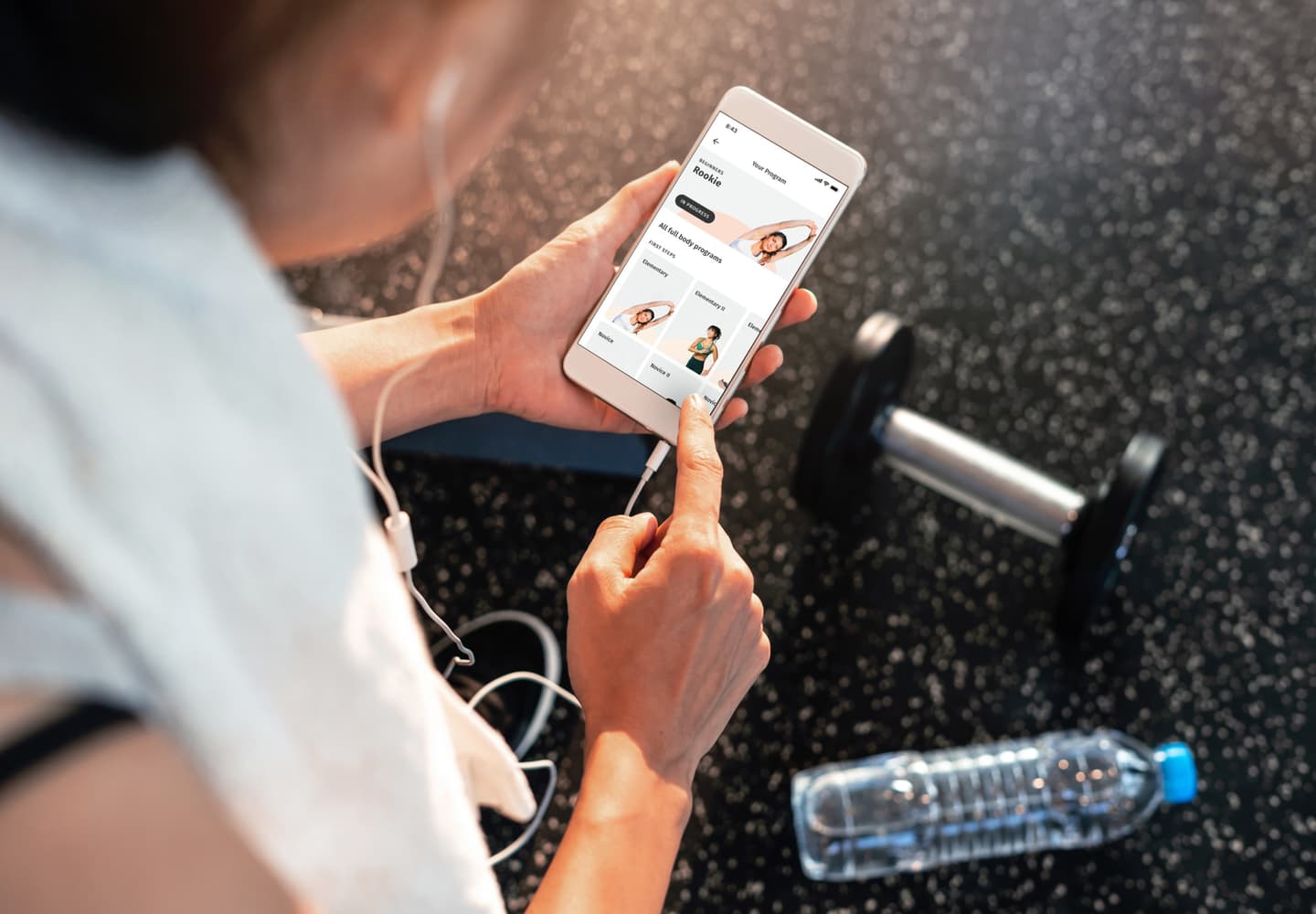 The company was also looking for a partner to help enhance their ways of working and organisational culture. Rapid growth brings with it many challenges and 8fit was ready to tackle them head-on. A lack of product processes and an aligned roadmap was starting to relegate them to a position of following trends instead of establishing them. Organisationally, it was sapping internal enthusiasm for what was, at the heart of it, a great product.
Futurice provided 8fit with a team of experts in UX design, service design and product management. Our team worked closely across all departments to ensure the product maintained its high standards during a turbulent time, while also supporting the organisation to meet the demands of future growth. In practice, we worked on three parallel streams: user research, product design and product management as well as QA.
User research: In order to help 8fit better understand their users, we developed and implemented an integrated user research process and – together with the client's Consumer Insights team – conducted a wide range of contextual and in-depth interviews and surveys covering all segments of 8fit's user base. The research helped define detailed user personas with distinct needs in fitness and nutrition. The personas and comprehensive user journey maps are now used to guide the development, branding and pricing of the product.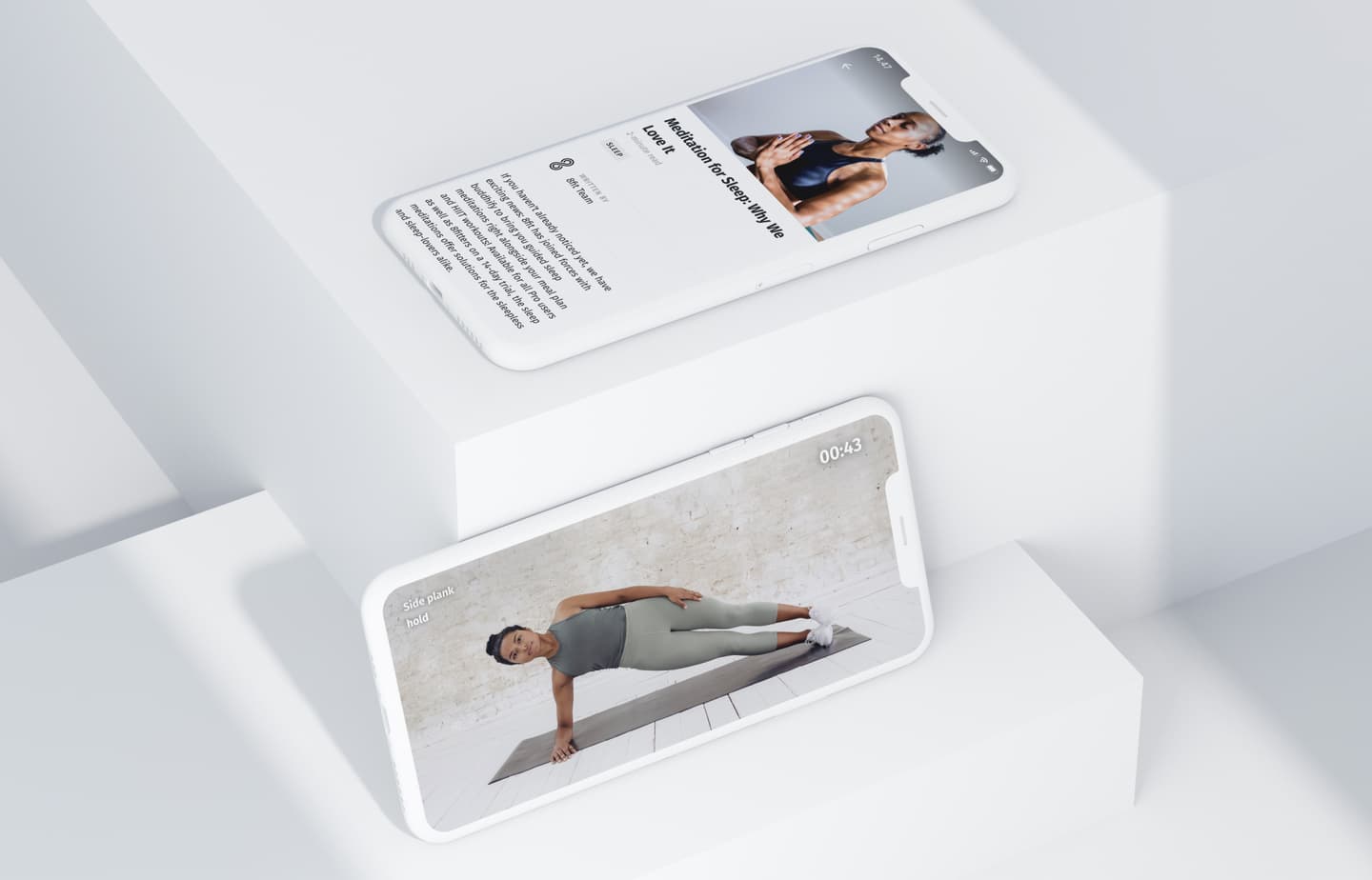 Product management: Together with the client's product and engineering team, we co-created comprehensive processes for product discovery, design and delivery. The workflow and communication across teams is now robust while still light-weight. Together we also started implementing cross-functional OKRs to get more out of the deeper collaboration. As a result, cross-team transparency and production speed improved significantly.
Product design: Perhaps most importantly, Futurice designers helped design new features and redesign many existing parts of the app, including on-boarding, paywall, home screen, workouts and meals. The primary goals were always to improve the data-driven approach as well as key metrics used to measure success and build user-centricity into the process. In addition to the hands-on design work, the team helped foster a culture of consistent and effective user testing that is now an important part of how 8fit designs and implements new features.
The global fitness app market is projected to grow to almost $15 billion by 2026; the growth potential for a high-quality fitness platform that meets users' individual needs is massive. With its unique product, newly sharpened processes and strategy, 8fit is ready to tap into that growth.
Following a time of stagnation in many key performance indicators, we helped 8fit work towards a reorientation of both its product and organisation. By co-creating a clear product strategy and bringing it to life with a steady flow of new features, we helped turn around the downward trend. At the same time we worked together to break down departmental silos, which re-energised the collaboration across teams from marketing and product to engineering and design.
8fit helps people around the world to live healthier and happier lives – we are happy and proud to have played a part in it.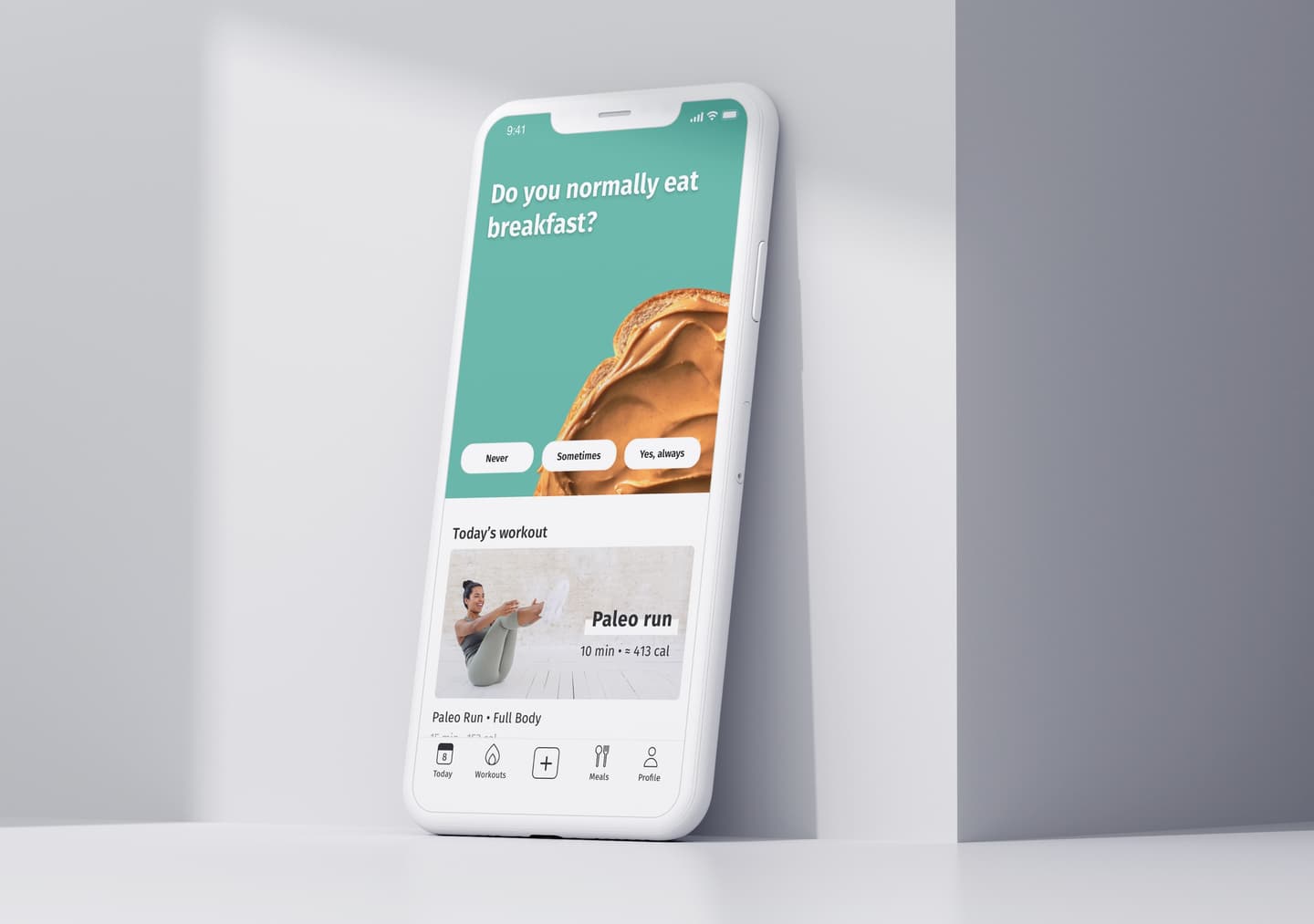 About 8fit
8fit is a health and fitness app that provides efficient workouts, customized meal plans, and self-care guidance to users united by the wish to feel better inside and out. The Berlin-based app is available worldwide in six languages, with 30 million downloads and counting. Founded in 2014, the company has raised $20 million in total funding and was voted as one of the Best Apps by Apple's App Store and was selected in Google's Editor's choice.
Want to know more about this?
Get in touch
Wherever you are on your innovation journey, our services and experts can help you along the way.