Your journey shapes our culture
Greetings, fellow traveler! We're happy to see that determination and curiosity have brought you here. We bet you have great experiences to share and stories to tell – we can't wait to hear them all. Each story weaves another thread into our unique cultural fabric. We've been expecting you.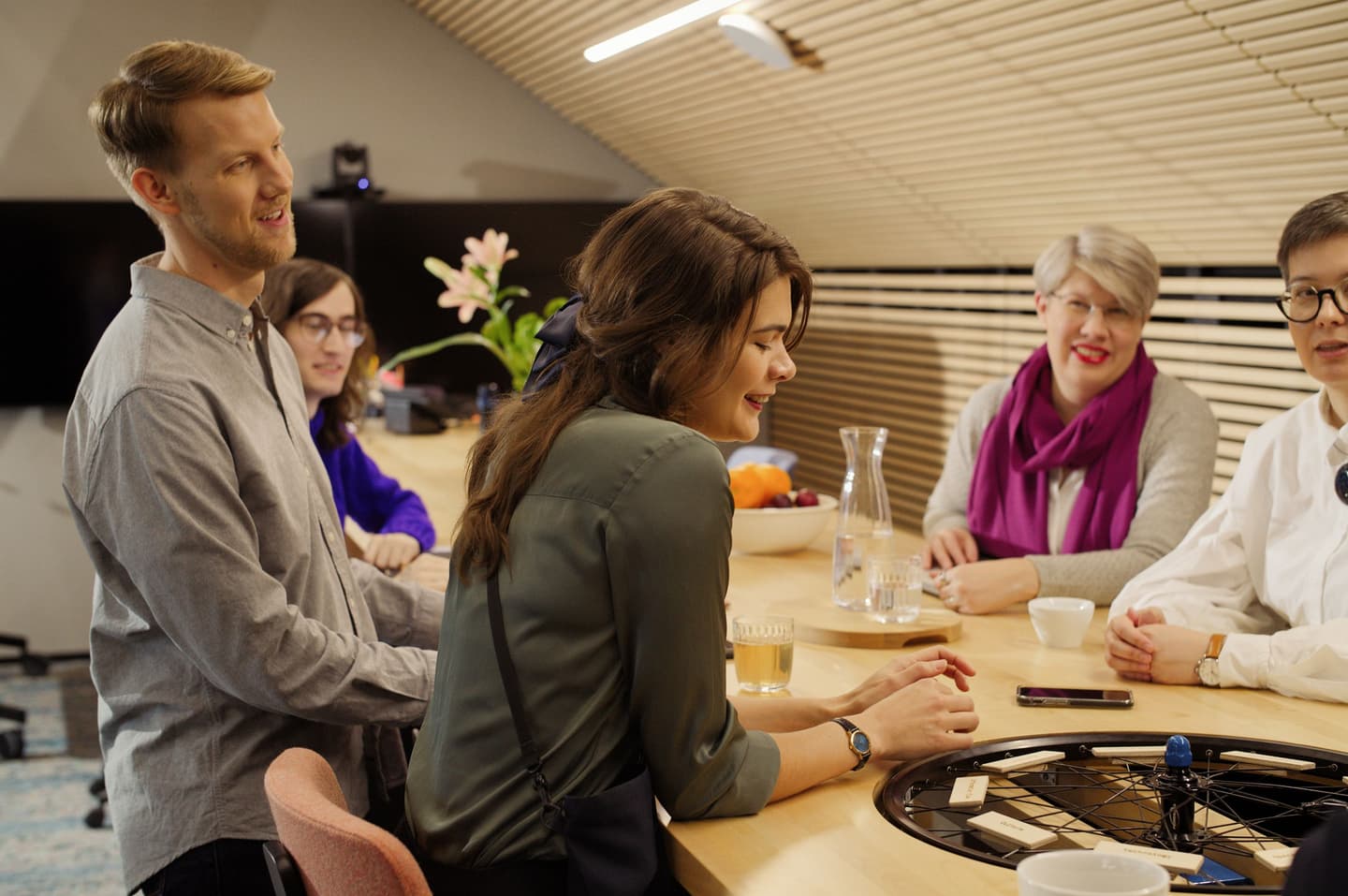 From day one, culture has been the cornerstone of Futurice. It provides continuity in a changing world, helps us stay unique, and makes us love coming to work every Monday. We are a colorful bunch with varied backgrounds, committed to living by our four core values of care, trust, transparency and continuous improvement – even when nobody is looking.
But what is our culture, really?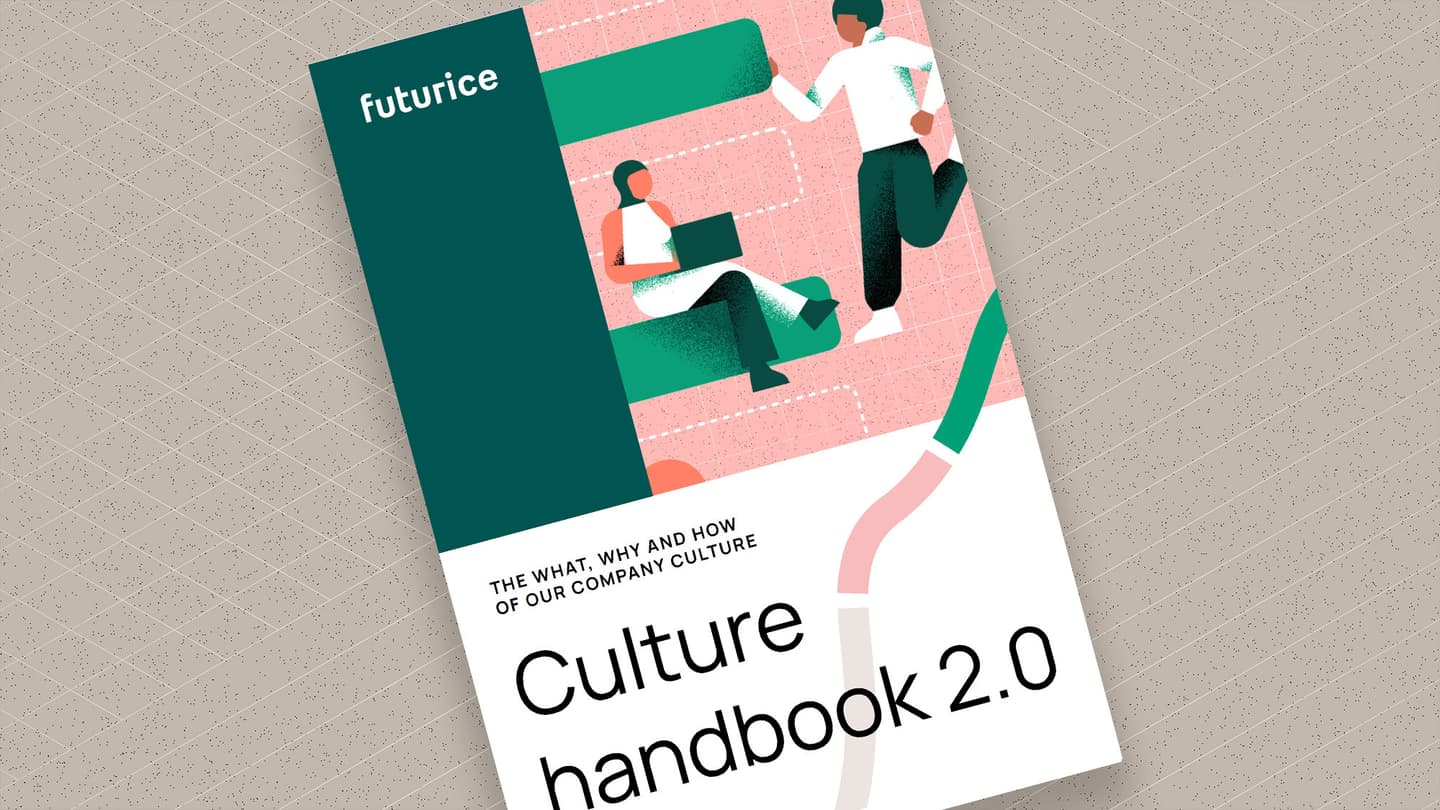 Futurice culture handbook 2.0
Discover our journeys
When you take a really close look at our culture, you can see hundreds of threads coming together. Each one of them is someone's story: their experiences, hopes, desires, and individual career paths. These intertwined journeys have made us what we are today. Read some of our inspiring stories here.
Community

An internationally awarded work culture.
The opportunity to work on meaningful projects with inspiring clients.
The commitment to build an inclusive working environment where we celebrate our differences and diversity.
Country-specific benefits that cover lunch, insurance, healthcare and childcare, public transport, hobby clubs, etc. – as well as a company credit card for use at your own discretion.
Work in multi-disciplinary teams, and a social responsibilty program where are compensated for your open-source contributions and other ways of giving back to the community.

Learning

The company's support for your learning - whether it's project rotations, weekly internal meetups, buying books, online courses, travelling to conferences or broadening your horizons as an expatriate.
And of course, time dedicated to learning – we also have an internal certification program for acquiring industry certificates in areas like cloud technologies, Agile, Scrum, and accessibility.
Learning by sharing, and we certainly love to share what we've learned in several ways and channels — for example, through Tech Weeklies, our weekly internal (but open for anyone) tech meetups, as well as Dev Breakfast and Design Breakfast, our monthly newsletters on all things tech and design.

Ways of working

A comfortable working environment supported by FutuWay, our own ways of working.
Flexible working hours, locations and environment, along with short decision paths and low hierarchies.
Choose the way you work best, select your own devices and tools. And keep your working setup updated by using your personal IT budget.
Use the FutuHike opportunity to visit and work from our other offices abroad – travel and accommodation paid for by Futurice.
We truly are all about people

We trust and care about each other. We are open and honest. We empower and encourage each other.

We are committed to helping you become a better version of you

We challenge each other to find a path of personal growth. We support each other as we learn and grow as people and professionals.

We are co-creating the future

Our work has meaning and makes an impact on society. By helping our clients thrive, we co-create a better future.

We are International, with Nordic roots

We come from all over the world. Our Clients are International, as are the opportunities we provide. Our Culture is built on a Nordic heritage of trust and transparency.

We are cultivating a diverse and proud community

We are commited to building an inclusive environment where everyone can thrive and grow.