Design Breakfast
There's always something new to learn in the world of design. Design breakfast is a monthly newsletter to every designer from our design community on all things design.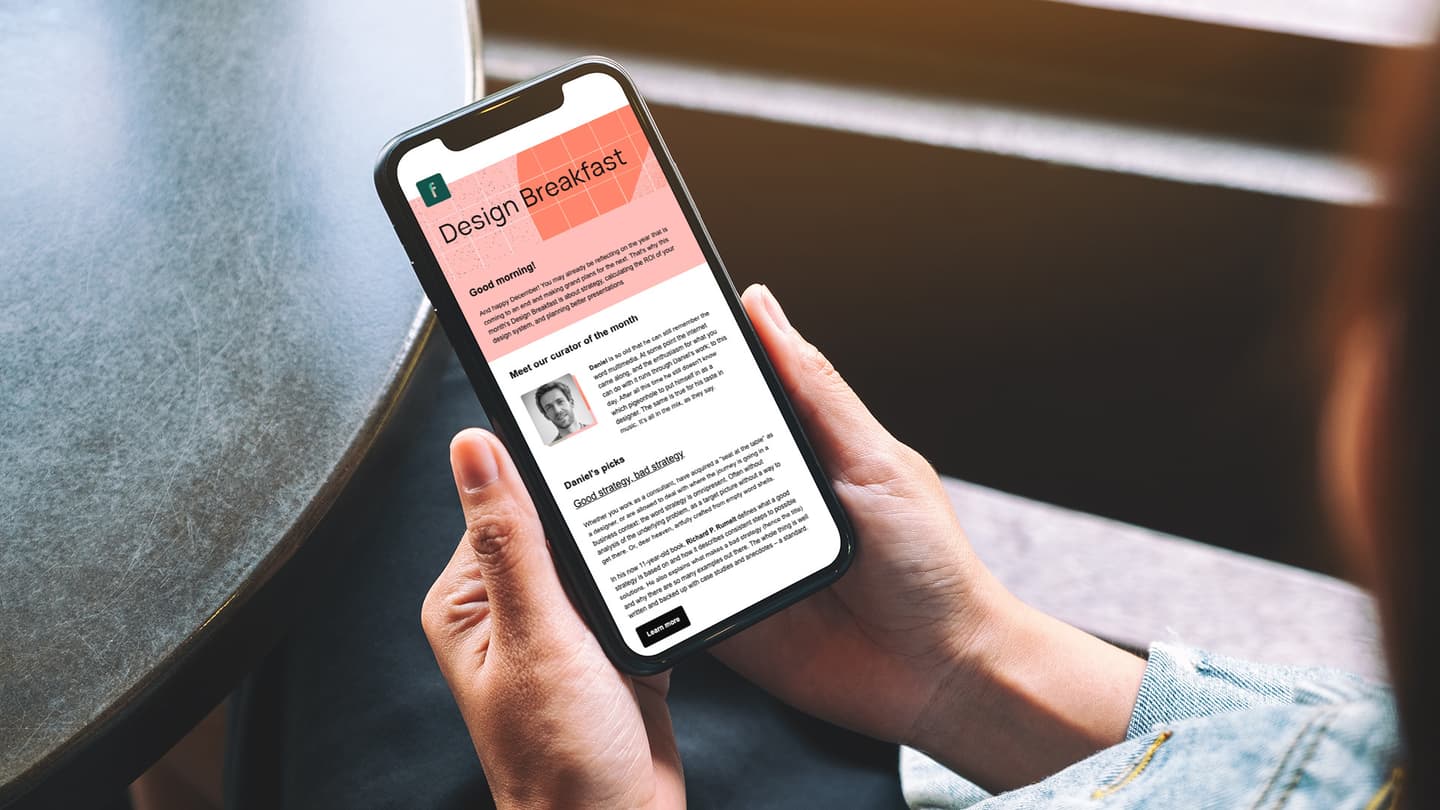 Design Breakfast — curated by our designers from across our offices in Finland, Germany, Sweden and the UK — combines the latest, most interesting topics that sparked conversations and inspired our designers recently. It also features glimpses of our curators' design and personal journeys.
Featured this month
The September edition is from Arvid Åström, Lead Designer from our Stockholm office. Having interests in business strategies and organizational topics related to design, Arvid has shared content on code, interactivity, and new ways of thinking while designing. Don't miss out on the link to the free coding course at the last!
Subscribe to the Design Breakfast newsletter
Like our curated topics for the month? Get the latest on design, careers, and events from Futurice directly to your inbox, every third Friday of the month.
Check out previous editions