Back to Blog
The Why?, What? and How? of a digital agenda for a large enterprise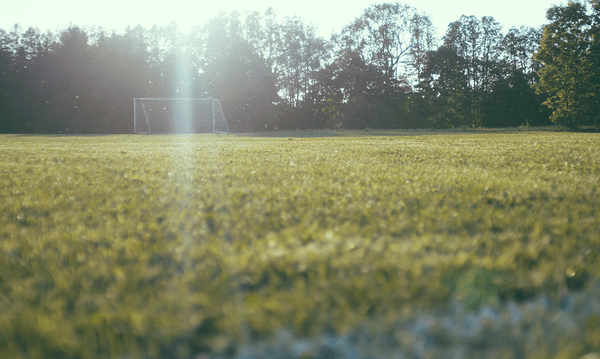 Digital transformation and new digital business are talked up as top priorities by today's business leaders. It's something to facilitate, drive and review systematically. Yet many large companies fail to reap the full benefits of their digital agenda. Often the problem is a lack of clear vision, scant progress or inadequate impact, resulting overall discontent and frustration by the top management.
Thanks to our extensive experience in this area, we have a fairly clear idea of what a successful digital agenda looks like and how to ensure its execution to create tangible business value and delightful customer experiences.
It's a constant challenge. New digital technologies emerge fast and revolutionize industries. Consumer behavior and values keep changing. Old truths no longer hold. Digitally savvy competitors – be they small startups or dominant global corporations – keep emerging, making competition more intense and global. Any business strategy, no matter how carefully formulated, can become outdated in a matter of only weeks or months. Or overnight, if a global digital giant like Facebook, Amazon or Google decides to enter your market or segment.
Leaders often feel their own companies are unable to respond to the challenges posed by the new market environments. They feel their organizations are too slow; too rigid and stiff; not innovative enough; lacking the right digital mindset or culture; and frequently lacking the digital talent necessary to thrive. Various digital strategies, digital transformation agendas, innovation programs and digital business creation plans are created and executed, but the results are not always good. On the one hand, crafting a digital agenda that is comprehensive enough to make all the changes needed and covers more than a handful of digital concept development initiatives isn't easy. On the other hand, successfully executing the agenda to deliver tangible business value is hard, too, because success in execution is a sum of many interdependent factors within the organization.
It's a constant source of disappointment.
Since 2000, we've worked with many large corporations to co-create their digital future. Companies can sometimes be limited in their thinking, unable to see all the opportunities and challenges that digitalization presents. A proper digital agenda is much more than "a new mobile app", "a platform", "a development team" or "an IT-project". The execution of a successful digital agenda starts with a mindset shift in the company's management, because a proper digital agenda has broad implications for almost all key functions - not just in small project organizations or in IT.
What goes into crafting a winning digital agenda? One that adds value to the business and ensures the long-term success?
Why a digital agenda?
What is the digitalization vision, what business purposes the agenda serves, what does the company hope to achieve with digital? The answer lies in linking digital activities to the company's business objectives:
REVENUES: Are digital products, services, channels and concepts new revenue sources that help us grow our current business? Could digital offerings complement our "traditional" offerings? Can we sell more to our customers if we build them? Or can we use digital to deliver better customer experiences or improved customer-centricity, and assume they'll lead to tangible revenues later on?
TRANSFORMATION: Do we want to use digital to transform or re-position our existing business? What is the market-leading target position we wish to take and what is the role of digital offerings or channels? When re-positioning, can it help us attract more digital talent? Or can it provide us with access new (digitalizing) industries or business segments?
CAPITAL USE: Can digital improve our capital usage? Could we reduce or optimize the use of/need for inventories, offices, plants or production machines? Or could we become a platform or a network orchestrator, harnessing capital that other people or companies possess, like Uber and AirBnB do?
COMPETITIVENESS: Can we improve our competitiveness by implementing digital products, services, channels or concepts? Can we provide higher quality, faster delivery times or less harmful environmental impact through digital? Or do we need to build digital just to stay in the game?
COSTS: Do we see digital products, services, channels and concepts as an opportunity to reduce our variable or fixed costs? Can digital reduce the need for daily manual work? Can we optimize the production or delivery of goods, reducing consumption of energy or raw materials?
Digital initiatives often serve multiple purposes: new digital products or services help companies not only re-position themselves in the marketplace, but generate more revenues and improve overall competitiveness, too. Digital service channels may not only reduce the costs of manual customer service work, but also provide fundamentally better customer experiences or better capital use. A proper digital agenda often caters to various purposes and produces a variety of complementary business benefits.
It's important to understand the word "transformation" in broad terms. Sometimes digital transformation is an improvement of a market position within a familiar industry, e.g. from laggard to a leader. But digital transformation can also mean a shift towards a completely new industry, e.g. from news publishing to technology or data provision; from financial services to housing or automobile business; and so on. A key ingredient of a proper digital agenda is exploration of new opportunities and competitors inside and outside the given industry.
What's in a digital agenda?
After clarifying why you need a digital agenda, you need to understand what core activities and value chains can be improved through digital tools and new ways of working. This boils down to the WHAT question: what actions does the company need to take to fully benefit from digitalization in its business operations and functions? To answer the "what" question thoroughly, the following perspectives must be considered:
CUSTOMER RELATIONSHIPS: Could digital help us improve our customer relationships, both in B2B and B2C? Could we provide new mobile or online services that help customers to get more data and insights, achieve their business goals, or finalize their transactions faster, easier or cheaper? Could we improve customer intimacy through digital?
OMNICHANNEL EXPERIENCES: Could we provide our customers seamless and delightful omnichannel experiences that combine brick-and-mortar, offline, online, mobile and other relevant channels? How can we ensure that all our channels have similar core values, tone-of­-voice, look-and-feel, pricing and product inventory (if relevant)?
NEW CONCEPTS: What kinds of new (digital) business and service concepts do we need? How do we create them? How do new concepts help us drive more revenue, improve our market position or reduce our costs?
PROCESSES: Is there room for improvement in our core business processes if we apply harmonization and digital tooling? Can we rationalize them, e.g. eliminate unnecessary steps or interdependencies, if we use digital tools and automation?
MARKETING: Do we take full advantage of digital marketing channels? Do we know how to do content marketing? Can we align digital marketing, communications, content, sales funnels and customer journeys so that they delight, inspire and engage our customers?
COMMERCIAL: Do we know how to sell digital offerings, through digital channels, by using digital tools? Do we have commercial models and pricing tactics to maximize the capitalization of our digital assets?
TECHNOLOGY: Does our R&D that explore new digital opportunities on a global scale? Can we identify and analyze emerging trends, competitors´ new offerings and valuable academic contributions, as well as develop applicable technologies for our digital assets?
ECOSYSTEMS: Is there an ecosystem play going on in our industry? If so, who are the key dominant digital platform players? Who are the important partners we should know and work with? Can we become a digital platform for other companies to join?
While all the above-mentioned activities on the digital agenda are important and complementary, they are not necessarily equally important in all firms and shouldn't be tackled simultaneously. For example, companies that already have a handle on digital marketing may want focus on R&D to boost their digital competitiveness. Some companies may wish to work on customer-facing things this spring and turn their attention to technologies and ecosystems in the autumn. A talented business leader knows how to prioritize the digital agenda's core activities and make a roadmap that defines timelines and resourcing for the work.
How to make it work?
Finally, making an impact with digital is also very much a HOW issue. If companies want to fulfill their digital visions and succeed in their digital core activities, they need to have certain set of enablers in place:
INSIGHTS: How can we use digital tools and offerings to start collecting valuable data? How can we use that data to create insights that touch on customer behavior, internal operations, people or material flows, etc.? How could we become more data-driven, validate decisions with data and measure the impact of everything we do?
AGILITY: How can we speed up our operations to match the faster "clock speed" of our digital competition? How can we operate in a more agile way, like startups do? How can we start something fast, iterate and learn fast and, most importantly, fail fast?
CUSTOMER-DRIVEN: How do we ensure that everything (digital) we innovate and develop is customer-driven? What methods do we use to ensure customer relevance and product-market fit? How can digital tools or new ways of working help us develop (digital) stuff together with our customers?
EXPERIMENTATION: How can we add a rich dose of experimentation and curiosity into our organization? How can we keep our eyes open when it comes to emerging digital trends or innovative new ideas? Given that building new digital things can be very fast, what kinds of experiments can we start immediately?
COMPETENCE: Do we have what it takes to be leaders in the digital age? Are our leaders trained to deal with software developers, designers, data scientists and digital business people? Have we trained our people to deal with digital? How do we hire the digital pros who can make it happen?
ORGANIZATION: Do our current organization model and company culture support the execution of our digital agenda? Can we push decision-making to the frontline and eliminate rigid structures, silos, stiff processes and heavy coordination mechanisms that prevent us from innovating and acting fast? How do we dedicate enough people, money and technology to the digital agenda?
IT: Have we ensured that our IT systems and architecture support our digital agenda? Are our computers, systems and servers scalable, robust, powerful and fast enough? Are we on top of the software and hardware vendors that we have? Are our IT costs in control?
SECURITY: Have we ensured that nobody can steal valuable data from our systems? Have we ensured that in our legal documents the terms and conditions prevent people or firms from taking any unwanted actions or misusing our digital assets? Do we have bullet proof procedures in place to minimize the harm if something bad happens?
To wrap up
To summarize the "why", "what" and "how" above: a proper digital agenda is comprehensive and it typically combines business, design, technology and data. It links with the overall business objectives of the company to ensure business relevance. It sets a clear direction for activities, inspires and sparks people to take action and engages real professionals from inside and outside the company. A proper digital agenda pivots the company towards it customers, helps better understand their needs and delivers customer benefits as well as improved customer experiences. A company that fully embraces digital also typically cherishes data, insights and measurability in everything that is done.
A proper digital agenda describes an inspiring journey that the company is about to take, something that touches the hearts and minds of the customers, employees, managers, partners and the society around the firm. It sounds very ambitious, but companies should not be satisfied with anything less.
Business leaders should not accept a digital agenda if it isn't
Linked to the overall vision and business objectives
Have several core activities being conducted or value chain improvements being made
Touch upon the underlying digital-related enablers that are required to make a real change happen.
Needless to say, the various items in the digital agenda include massive amounts of details that need special attention. And in the art of doing the right things the right way, the devil really is in the details.
The areas discussed above are all rich veins we can mine for future blog posts, so stay tuned. And if you meet with any Futuriceans at events or fairs, feel free to stop them and ask for tips and advice – we are happy to help you!
Want to hear more about how Futurice can help you to improve and execute your digital agenda? Please contact me at Futurice Advisory.
Mika Ruokonen

Vice President, Helsinki