Back to Blog
Futurice social impact projects 2017-2018 and call for sponsorship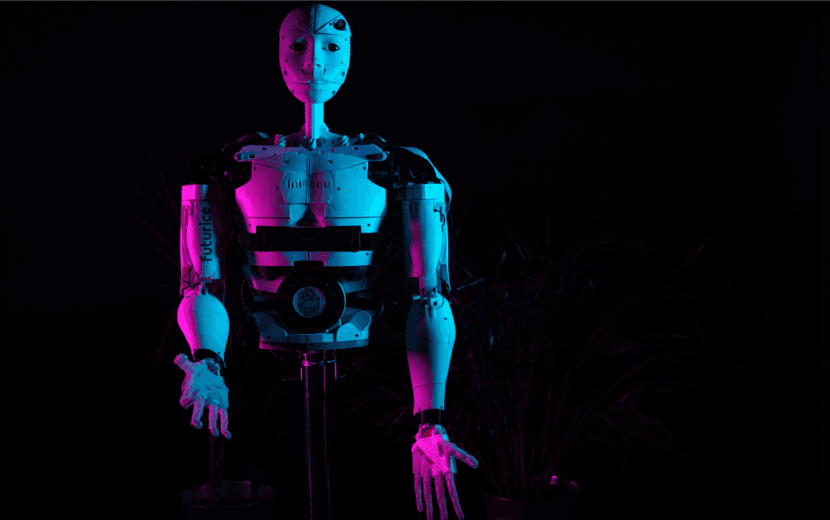 >👏 🎬 👏 Things, projects and programs like these are the reason why being at Futurice means a world to me. Totally, this is so super ❤️ – Jouni Kaplas, Head of Technology at Futurice.
In 2017 we made a serious investment in using our skills for doing good via the Chilicorn Fund. We did it the way we know best - via digital service creation. This is a summary of our work so far and also a peek into our 2018 approach and projects. A call for collaboration comes at the end.
2017: Pedal to the metal
We took on many pro bono projects in 2017 - maybe a few more than we should have. That probably contributed to this summary of the fund's first year coming so late: we were doing more than we were talking. But we pulled through and here are the projects we've done:
Super-Ada competition app and website - Nice Tuesday
The annual Super-Ada event & competition encourages girls and young women to study technology by giving them an idea of the present and future of the IT industry. The app, created together with students from Haaga-Helia, was used to run the 2017 and 2018 competitions. Together with Digitalents, we also designed & built the event's website.
Super Ada competition app mobile screens
Super Ada website screenshot
XPRT - HundrED
App and service for helping primary school teachers easily find and invite volunteer experts to give visiting lectures. The service was done together with Haaga-Helia students. Handed over in June 2017, it is waiting to be piloted by hundrED.
XPRT mobile app screens
XPRT website screenshot
Digitalisation consulting - Irti Huumeista, ry
Irti Huumeista had a history of unfortunate contracts with very opportunistic IT companies. This was a hindrance on their work, both as a financial burden and due to really bad service.
We've been advising them and the situation is now much better.
New website - Helsinki Pride
We redesigned and built HeSeta' website for the Helsinki Pride event, together with Digitalents. Balloons were involved!
Helsinki Pride home screen
Futurice employees giving away balloons
Match - Startup Refugees
Mustafa, Camilla & the Startup Refugees team are on a mission to realize the immense human potential of refugees in Finland. Together with Haaga–Helia students, we redesigned and rebuilt Startup Refugees' digital tools. Match for Refugees has been in use for a few months now, allowing refugees to create their work profile and share it securely with Startup Refugees. Match for Volunteers – for matchmaking refugee profiles to opportunities – is being piloted by Startup Refugees volunteers.
Mustafa and Camilla, from Startup Refugees
Startup Refugees web service screenshot
Hemmo - Save the Children Finland
After new user input, a redesign and a complete refactoring, the second version of Hemmo is ready to be taken into wider use by Pelastakaa Lapset ry (Save the Children) in Finland. The app allows children in support families to send feedback to and share their emotional state directly with employees of the organisation, without intermediaries. The admin side allows workers to receive and review the input. Careful attention was paid to make sure the tool isn't seen as a replacement for invaluable face-to-face discussions employees conduct with the families.
Hemmo mobile app screenshots
New website - Masifunde
Masifunde is working closely with fragile communities in South Africa to empower their youth via education. Their German office approached us about designing and building a better presentation website for their fundraising efforts. The completely rehauled Masifunde website is now live.
Masifunde visual draft
How to get healthy/Lääketutka - Citizen Mindscapes
Lääketutka is a data science project analyzing a large database of forum discussions on prescription drugs – topics like how closely people follow the doctor's instructions, what they think about the drugs, what kind of advice they give to each other. The outcome is a trove of extremely valuable information on authentic patient behaviour, openly available to researchers, doctors and other relevant parties.
The project and concept were initiated by Prof. Krista Lagus and Minna Ruckenstein from Citizen Mindscapes. The data was generously made available by Aller Media.
Lääketutka service home page
Finnish Arms Trade Report - SaferGlobe
SaferGlobe is a group of researchers bringing transparency to the arms trade in Finland. Over the years, their annual pdf report has gathered ever-increasing interest from journalists and state officials. Now for the first time ever, the report is widely available to everyone, in the form of a mini-website and interactive data visualisation.
SaferGlobe Arms Report visualisation
Mothers in Business - MiBiT
Mothers in Business (MiB) is an association that brings together career-oriented mothers and helps them reconcile the needs of family and career. MiB in Touch (or simply MiBiT) makes it easy to find peer support among the members of MiB. Users can create ads, answer them and leave contact cards for each other.
MiBiT is based on the web service Tradenomiitti, which we built for Tradenomiliitto TRAL RY and that they kindly agreed to publish as open source. Thanks TRAL! This continuation project has also resulted in some improvements to Tradenomiitti, so publishing the service as open source has already brought some benefits to them, too.
Friendship
Friendship is an app for finding friends. It matches people according to their interests, location and personality traits and then lets them meet each other in the natural setting of their shared interests. Futurice has been helping Emil and Samuel design the concept in detail and we've started implementing parts of it with Haaga-Helia programming students. The marketing and communication strategy is also offered pro-bono, by Markus Nieminen from dynamo&son.
Friendship app mobile drafts
Ylitse – SOS Children Village
Due to their background and lack of support networks, young adults brought up in foster care are prone to creating life situations where their own children end up in foster care. SOS Lapsikylä's Ylitse project aims to prevent that. The project is about forming mentor-mentee connections: people with foster care background and a stable life situation coach and mentor those who still need help. The Ylitse apps and service facilitate this, by allowing mentees anonymous access to mentors via chat. The service has been designed by Futurice and is being developed with a group of Aalto students. A group of marketing and design students from Haaga Helia Porvoo are working on the service communication strategy.
Ylitse mobile app drafts
InMoov Robot - a research project
Chilicorn Fund + FutuLabs + Digitalents + Aalto students have been building an open source robot design from http://inmoov.fr/, with the aim of using data science to enhance it. The first use cases to be considered were helping people who need care and ones who have challenges learning or communicating with other people. The robot is already on the way to fulfilling its 2018 mission: read about a new project involving it towards the end of the article.
InMoov chili robot in exhibition
2018: Focus on emerging tech and open science
We've learned from the challenges of 2017 and adjusted our course. In addition to keeping promises made in 2017, 2018 will see us focus on emerging tech and open science projects, while keeping the drive to do good at the heart of all we do.
Why? Because we want efficient value creation and this new focus increases value all around: via both the impact we have on the world and what Futurice, our employees and our corporate clients can get in return.
What the hell does "emerging tech and open science" mean, anyway? We're probably not yet sure ourselves, but here are some ongoing projects we have. A picture may start to emerge:
Peace Machine
Peace Machine is an idea introduced by a machine learning researcher and professor Timo Honkela. Honkela looks into the future optimistically and believes that machine learning and data analytics could be used to build world peace. He believes that this can be achieved with technology that aids humans in understanding each other better.
Futurice and partners will build a proof of concept of the Peace Machine during the spring 2018, focusing on sentiment analysis and meaning negotiation. In the project we evaluate different machine intelligence services' ability to analyze human communication and how they might be used in the future to support human discussions. Examples of such services are IBM Watson Tone Analyzer and Azure Text Analytics API.
As part of the project, we'll hold a presentation in an event organised by Ellun Kanat and CMI in April 2018. You can check more information about the event from ellunkanat.fi/tulevaisuus-tehdaan-nyt (in Finnish).
Peace Machine experiment: text recognition and sentiment analysis
Social robot helping children on the autistic spectrum practice communication
Children on the autistic spectrum need ways to express themselves that feel safe and approachable. A simplified form of sign language could be just that.
The InMoov social robot built last year together with Digitalents might be the perfect practice partner for learning this form of communication. A design + technology project is being run this spring to explore that, in collaboration with Prizztech and Satakunnan Sairaanhoitopiiri.
The InMoov social robot may be a reliable communication practice partner
Seeking partners and funding
To achieve the kind of impact we want, we have to scale beyond Futurice – we knew that all along. One way 2018 is different to 2017 is that we're actively looking for money outside Futurice. Not necessarily from the project beneficiaries, although we're strongly considering a reduced-rate model and we've started collaborating on funding applications.
Most importantly, we're seeking commercial partners (e.g. our corporate clients) to sponsor these projects with money and time. It's not just pro-bono though: we offer interesting projects, with great impact potential, use of emerging tech and a chance to get one's hands "dirty" with emerging technologies. This presents an organisation with great potential to get a jump on the competition in understanding the business potential of emerging technologies. You also get access and visibility to relevant specialists, researchers and students. Everything is open source and carefully documented, via quality photos and videos.
It's all setup and ready for you to join.
If you're one of those partners or you know someone who could be, let us know! We're getting to be quite efficient with our results and we're looking forward to scaling them now.
To know more, check out the Chilicorn Fund website, or read about the Chilicorn Fund launch, or about how we selected some of the pro-bono projects to work on.
Sebi Tauciuc

Lead Designer, Social Responsibility