Back to Blog
Business model innovation helps industrial firms move beyond COVID-19
The global health crisis brought on by COVID-19 has resulted in business difficulties for many industrial companies. Demand for products has taken a sudden dive and supply chains, production and maintenance have suffered from the global turbulence.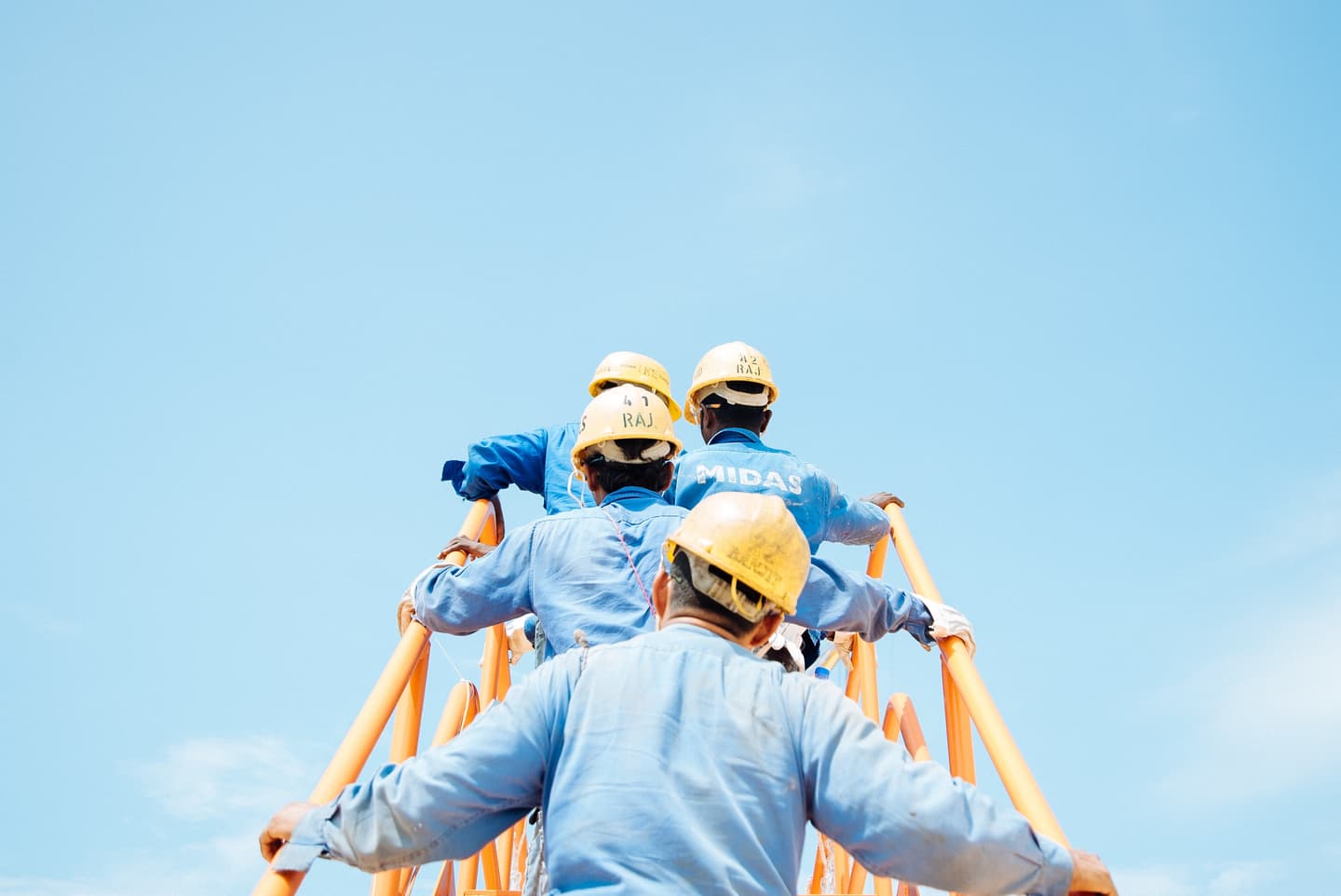 Some companies have been forced to scale down their costs and operations. As of now, it's clear that there is no quick fix available and that many industrial value chains may be in for a longer period of challenges. Unfortunately, it's also likely that COVID-19 is by no means the last crisis of its kind.
The current turbulence seems to indicate that some traditional industrial business models are no longer working - or that they cannot guarantee as smooth a ride as they did before COVID-19.
Heavy industrial assets that used to provide an advantage are now a liability, due to lower business volume. Companies that failed to focus on business model innovation before the crisis are now unable to react quickly enough to changes in a marketplace that is gearing for an economic downturn.
Back in 1985, the famous management guru Peter Drucker said, "It is change that always provides the opportunity for the new and different". This still applies. COVID-19 and the following economic downturn, like all potential crises, can provide an opportunity for some serious business model innovation - even if there's less available in the way of resources. New business model innovations often emerge from tough times and help companies thrive after the crisis is over.
A useful exercise for an industrial company could be taking the traditional 'business model canvas' tool and empowering a cross-disciplinary team of specialists to review all nine boxes by looking at them through the following lenses: before, during and after COVID-19.
Some good questions to ask include:
What are the key changes that have taken place in the course of past weeks?
What do we see happening right now?
What are the plausible future developments in customer behavior or competition in the marketplace?
How could innovations in sales, customer relationships, delivery channels, partnerships, activities, and resources help us apply agility in our operations and help make us a higher-performing company?
Read more on our innovation services
Business model innovations
Below we highlight some of the potential business model innovation avenues industrial firms can take:
Digital sales, marketing, service channels, customer relationships and thought leadership
Instead of serving customers face-to-face, moving interactions and relationships to COVID-proof digital channels. Supporting customers in their online buying activities through content, insights and advice.
Pros
Opportunity to deliver efficient and scalable digital sales to a wide range of customers e.g. through video and messaging connections
Opportunity to apply various remote self-service models
Can help salesforce to focus their time on most attractive customers and automate the rest
Might lead to permanent high online brand recognition and reimagined customer journeys
Resource efficiency through centralisation
Cons
Work only when user experience is delightful and the approach is customer-centric across the board
Might take time to build and optimize, require continuous investments and development
The transition between sales channels important to consider and organize
Cannot always fully replace face-to-face interactions e.g. installations or maintenance
---
New partnerships e.g. in product delivery and servicing
Using new technology and partnerships to broaden offerings and activities in the customer work, e.g. finding local service providers for spare part deliveries. Already happening in B2C, and the models could potentially be used in B2B.
Pros
Opportunity to deliver broader service offerings while still focusing on own core activities
Potentially better ability to solve customers' problems quickly
Free(mium) delivery models could be a competitive advantage
Can even entail robotics and drones in delivery
Cons
Less control of customer experience
Increasing dependency on external parties
The partner closer to customers might take a big share of the value created to customers
Feature creep, technology risks and vulnerability
---
Shift from products to services
Moving from the provision of single products to continuous service agreements, various XaaS models and total solutions that are provided to customers. Moving from selling ownership towards selling access. Various bundles of equipment, software and services.
Pros
Recurring and continuous revenue improves predictability and creates a buffer
Possibility to create "stickiness" and positive "lock-in" with personalised services
Can entail various rental and leasing models, as well as insurance and financing services too
Shift was already ongoing in many companies before COVID-19, now accelerating
Cons
Requires changes in resources and capabilities, e.g. in sales, customer service, customer training & after-sales
Should be built on solid data architecture to ensure optimization of the service operations once implemented
Service agreements might bring unforeseeable risks and costs
---
Outcome-based value propositions
Outcome-based offerings whereby customers can buy based on the value delivered. Data ecosystems to support outcome delivery.
Pros
Reduce risks for customers
Potentially higher revenues and better utilization of company assets & resources
Pay-per-outcome models might be a nice differentiating factor in competition
Cons
Potentially harder to sell and require more effort from customers
More volatile revenues
Data ecosystems requiring trust, transparency and contracting among parties
---
Platform business models
A company acts as a network orchestrator that matches the supply and demand of goods and services in a given industry sector or value chain.
Pros
Possibility to provide customers a wider range of offerings thanks to suppliers and partners
Less risks and own capital involved as a platform orchestrator
Can nicely complement ´physical´ offerings
Disruptive opportunity to re-position the firm
Winner takes it all opportunity
Cons
Hard to set up and attract customers to a winning platform
Takes time to build technically
Chicken-egg problem with two sides of a platform; might first require subsidising one side to gain scale
---
Selling data and insights
Understanding what valuable data assets a company has and then identifying existing or new customers that could buy data and insights, then launching data-enabled offerings and revenue models.
Pros
Rather easy and quick to implement
At best, delivers scalable, stable and recurring revenue streams
Ability to reposition in the value chain, increase transparency and drive disruptive new growth
Cons
Potential legal, ethical and brand issues related to sales of data
Needs a solid data infrastructure as a foundation
Might require a culture change towards wider data usage in business
---
New remote activities
New remote activities, such as remote support and services that are delivered from anywhere in the world where COVID-19 outbreak is not hurting the operations too much in a certain moment of time.
Pros
Can entail e.g. remote monitoring repairing and product trainings
More efficient with sensors, centralisation and less traveling needed
Possibility to deliver value without physical interaction
Tapping into a global pool of talent anywhere, anytime
Cons
Remote can weaken customer experience and quality
Not applicable to everything, e.g. installations
Sometimes difficult to ensure remote delivery quality
---
Automation in operations
Applying automation in plants, warehouses and facilities.
Pros
Reduces need for humans in the facilities thus the need for social distancing too
Might lead to significant cost savings in the long term
Data from automated operations brings significant transparency to business, allowing e.g. preventive measures
Cons
Might take time and investments to implement successfully
Technology risks and uncertainty
---
Scalable talent ecosystem e.g. outsourcing
Using more outsourcing, partners and freelancers to create more workforce flexibility, building an ability to quickly scale up & down resources and activities thanks to partnering.
Pros
More flexibility to market changes
Less heavy assets in use
Ability to become a network orchestrator and intermediator
Rather easy to set up if contacts to partners already in place
Cons
Total costs potentially higher than when using staff in payroll
Harder to onboard and commit the team to work
Increasing dependency on external parties
Vendor risks similar than before COVID-19 and not going away
---
In conclusion
While all of the business model innovations presented above are not completely new, their strategic importance and business criticality and urgency to be implemented might be higher than ever before, given the new, unfamiliar and extraordinary market conditions.
As the COVID-driven economic downturn looms, bringing with it challenges to many industrial firms, it is the proactive and nimble companies that are best positioned to increase their market share as the stiff, slow and passive ones run into trouble. Now is the perfect time for industrial firms to re-think what really creates value, what is critical to clients right now, and what the resilient post-COVID business, offerings and capabilities will look like. Leading companies will not merely adapt to shifting customer needs and market conditions - they will proactively shape the needs and the market to match with their strengths, innovations and business model configurations.
Business model innovation is the key to winning under these circumstances. The ability to innovate, validate, launch and scale new business models should be a critical core competence at all industrial firms. Being able to creatively re-think and re-configure business is vital for building a resilient company and bouncing back from any future adversities.
For more information, please contact Mika Ruokonen:
mika.ruokonen@futurice.com +358 41 447 5652
Mika Ruokonen

Vice President, Helsinki

Miikka Laitila

Business Designer