Back to Blog
A new job in the Year of Corona – how was it?
Miika Heinonen started as a developer at our Tampere office in 2020, which is going down in history as one of the weirdest years in ages. What was starting a new job like during such an exceptional period? How does a company like ours that places a high value on community onboard people into it when things are this strange?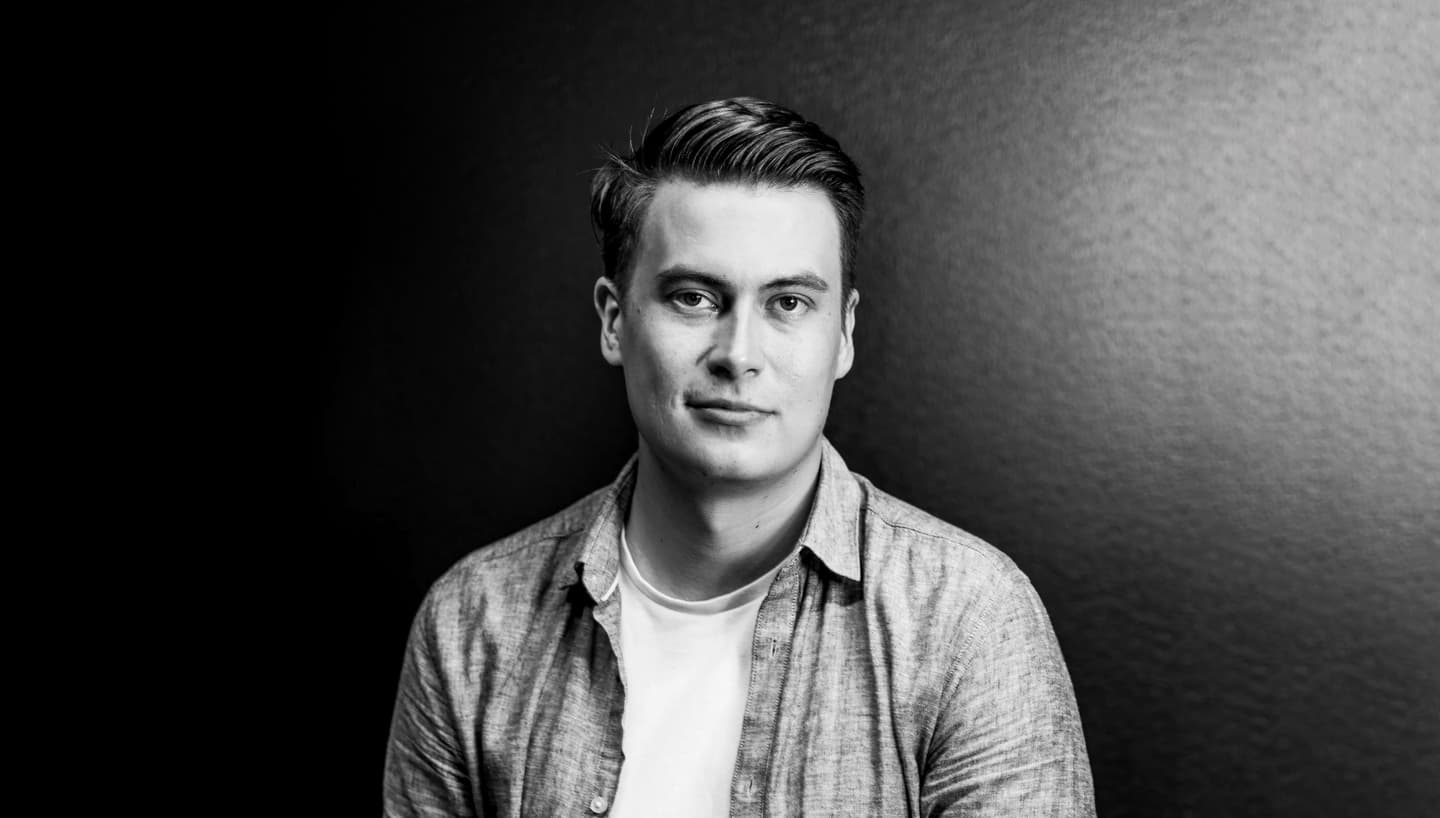 Who are you and what do you do at Futurice Tampere
I'm Miika Heinonen, a 30-year old Software developer from Tampere.
What are your hobbies?
I play ice hockey in local "beer" league and cast e-sport matches in different games, like Counter-Strike and Overwatch. Of course I also play these and many more games myself. Occasionally I train for next summer's Red Bull 400 with some colleagues.
Why did you choose Futurice?
Futurice has been one of the software companies that really stood out ever since I started studying at Tampere University of Technology (now Tampere University).
At first it was more about good perks and the nice people I met at excursions and other events. Later on, and after working as software developer for a while, the culture started to really stand out. The freedom and trust employees seemed to enjoy was astounding.
When talking about Futurice early in the recruitment process "The Ultimate Learning Platform" popped up. This was something that really resonated with me, since I'm still on somewhat early stages of my career and developing myself in a wide variety of subjects is something I want to keep doing. What I really want to do in the future is also a bit unclear, so the possibility and support to constantly learn new things, instead of locking in to small set of technologies sounded awesome.
The possibility of working in international projects or even transferring abroad to work as an expat were also attractive.
Describe your first impression during the interviews and when you joined
I made up my mind about wanting to join Futurice during the interview process. Our meetings didn't feel like interviews. Don't get me wrong, I was asked a lot of hard questions, but the way the interviews were structured and the friendly tone made it feel more of a chat with a colleague. Even in the technical interview when I didn't know the answer to a question, or if the answer was bit incomplete, the interviewers told me what they think about the topic and the whole situation felt more educational than just plain interview. When I eventually joined Futurice four months later, thanks to Corona, I felt almost immediately at home.
What's the best thing at Futurice?
Can't really decide between the two, so I'll have to say the emphasis on learning and that employees are trusted by default and there is no need to gain the trust first. For me it is important to feel that my decisions are trusted and that gives me confidence to keep making them and not questioning myself.
How did it feel to change jobs during Corona?
Bit scary of course, since the situation is so uncertain. I was also a bit afraid that the new normal of working mostly remote would make it harder to get to know people and integrate, but that fear was unnecessary. There was enough people at the office when starting to get to know people. Working from home feels bit different here, too, since the meetings and other activities feel welcoming and relaxed.
What was your biggest worry and did it come true?
I didn't really have any great worries, but maybe the typical "will I fit in" was there. It didn't come true at all, I've felt included from the beginning. I can be myself and tell my mostly stupid jokes and goof around as I like.
How would you describe the people working at Futurice Tampere?
Friendly, passionate and professional. I'm surrounded by people much smarter and/or experienced than me, but that doesn't show in the attitude. Nobody seems to feel they're better than others and are always ready to help. People here are also open about their mistakes and their shortcomings. This is something special and very much needed to make developing oneself and the company possible.
How would you describe the culture at Futurice Tampere?
Magnificently weird, relaxed and welcoming. As it was stated in an email informing us that people from outside the company were going to be attending our monthly FutuFriday, which is normally internal: "Keep the awesome weirdness at a level that outsiders can handle." I feel that everyone can be themselves and be part of the community. People like to spent free time with each other, be it on movie nights, sports or afterwork beers.
Give us a few examples how Futurice's values are shown in day-to-day work?
Trust and care are shown in the way people work on their projects. Teams and individuals can make decisions themselves without constantly asking superiors. Those decisions are also aimed for the best of the customer, and aren't only concerning the development work itself, but ways of working and everything related to the work itself.
*Transparency *is kind of clear, as details of every sale, proposal and project can be seen by the employees, so that you can keep on track about what is happening around you.
I've talked a lot about learning and improving, so the continuous improvement is kind of clear for an individual. This also shows in improving our own practices all the time. There's been conversation on many different topics, and almost every time those conversations have stemmed some action to improve.
What do you expect to happen in the near future to your professional career?
First steps will be getting a better hang of front-end development, after being mainly back-end oriented my career so far. My current project is precisely that. I'm also interested in AI and working with people rather than code. Whether it's project management, sales or something completely different, I don't really know. But I know that at Futurice I have a great chance to familiarize myself on these subjects and even make them my next career move, if I want to.
Any tips or tricks you'd like to share to others who are currently thinking about a possible career move?
If you feel like you need change, that is probably because you really do. Don't be too afraid of new challenges or these uncertain times.
---
*Does this sound like the right place for you? Check out our careers page.
Tuomo Hakaoja

Director of Culture, Finland