Back to Case studies
UPSY: An engaging story and tone-of-voice with compelling visuals
Standing out in today's market, where new data-driven technologies are constantly disrupting business, is difficult. Ultimately, success is all about understanding customer value. That's why Futurice was chosen to help UPSY Shopping Helper™ create a brand identity and core message that capture the human touch in e-commerce.
To conquer the market and its users' hearts, UPSY Shopping Helper™ needed a strong brand identity that would not only stand out from the crowd visually, but also position it as an innovator in its field. We co-created a brand that spells out UPSY's data-driven product value in crystal clear terms.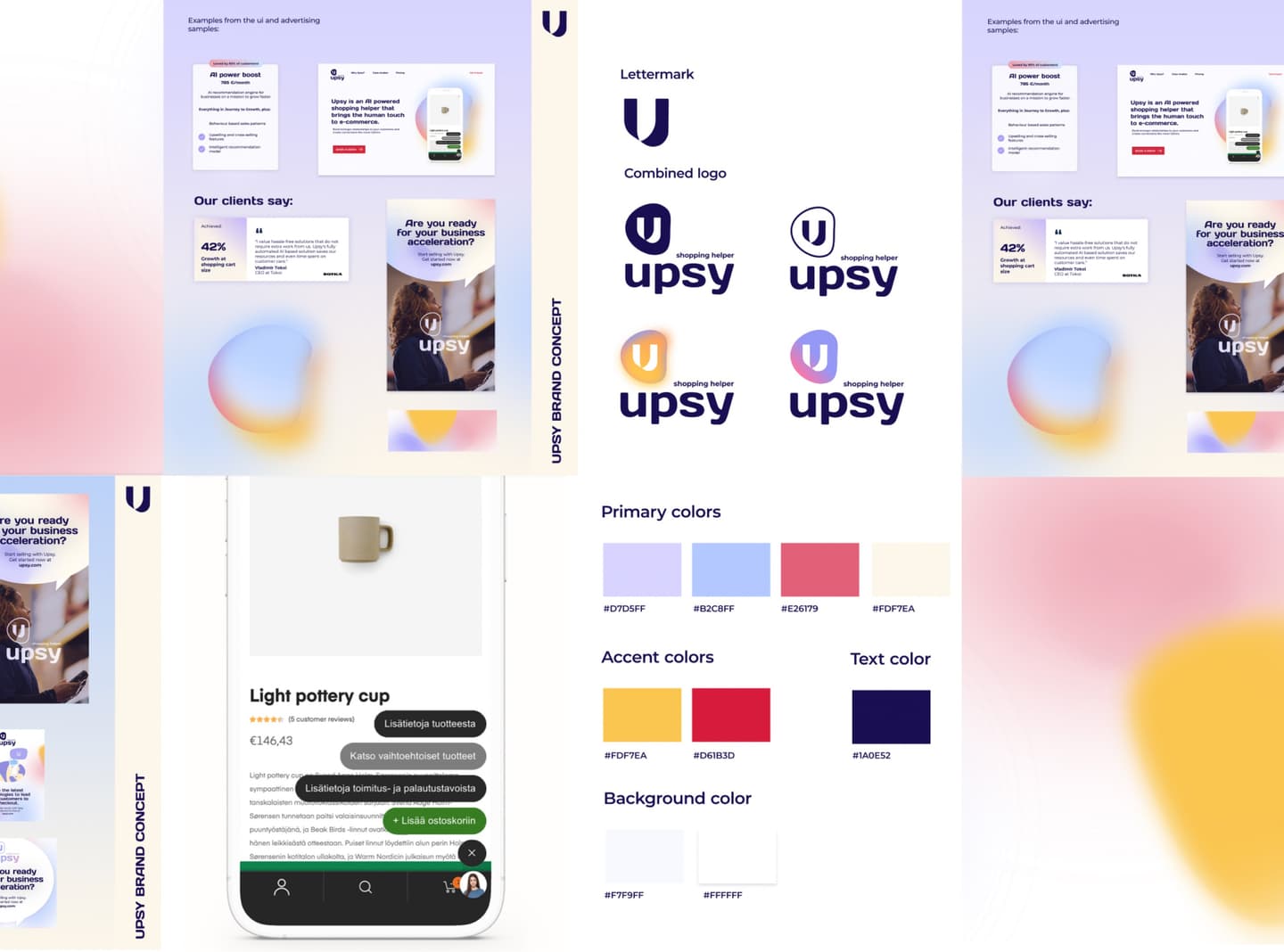 Branding is more than visuals: customer value made crystal clear.

Agile and effective branding process: fast results with a fresh start-up spirit.

A good starting point for a new company: the guidelines for conquering the market.
The branding began by understanding the UPSY Shopping Helper™ users and the problem it solves. Our first workshop concentrated on the key points of the service, after which we started work on the brand storytelling: helping form the core message, making sales points and, most importantly, expressing business value and brand personality. We also helped define the tone-of-voice and write marketing content. Next, we moved to the visuals: logo, graphic style, colors, typography, images, landing page layout, advertisements and apparel. A brand concept book will help keep UPSY Shopping Helper's™ brand and communications in line into the future.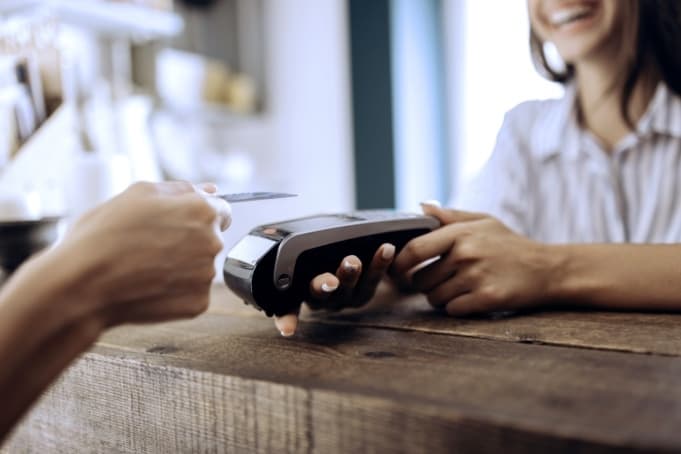 A strong identity with an impactful and engaging marketing message is important, especially for a new company. Thanks to our knowledge and experience with both branding and helping modern data-driven businesses, UPSY Shopping Helper™ now has a visually stunning look and personality, combined with a tone-of-voice and a core message that helps lift both marketing and sales efforts to the next level.
Upsy is a unique start-up with a mission to help online shoppers in a way human salespersons would in a traditional store. With UPSY Shopping Helper™, online merchants can help their customers find the right products, offer interesting options, suggest additional products and answer all common product and services related questions in a fully automated way.
Get in touch
Wherever you are on your innovation journey, our services and experts can help you along the way.