Back to Case studies
TINE Group: Facing new opportunities in retail
TINE Group's Technology Lab exists to experiment, learn and spread what they've learned. We helped them explore the shopping experience of the future.
TINE is a company in the midst of digital transformation. Its technology lab strives to keep the latest technologies on its radar and lead the way to a culture ready for change. Experimentation is the best way to both learn and uncover new business potential, so TINE collaborated with Futurice and DNB to explore how to create tomorrow's shopping experience.
A transformation from active product selection and in-store payment to simply accepting payment, making the buying process easier and with less friction.

The Blunk and AI Refrigerator make shopping more spontaneous by removing the need for payment devices, cards and cash, so all a customer needs to do is take a product off the shelf.

Proven concepts with excellent feedback – the first in Norway.

Greater shop safety and hygiene during crises like COVID-19.

The AI Refrigerator optimizes logistics and production by constantly monitoring stock levels.

Leading the way towards digital culture and modern ways of working at TINE.
We began by bringing together a core team of service designers and developers from TINEs Technology Lab, Futurice and DNB New Tech Lab. The first goal was to launch a facial recognition payment service that would cut out the need to reach for your wallet or other payment methods, making queues a thing of the past. In just six weeks we created Blunk, the first facial recognition payment service in Norway. The solution combines a range of technologies, including:
Face detection and facial recognition algorithms
Secure and anonymized face template storage
Pre-processing and registration functionalities
A mobile web application for registration
An in-store tablet application for payments
A cloud-based backend for integrating the services
Soon after a successful pilot at Cafè Heimatt in Oslo, we realized this was just the beginning.
Enter TINE AI Refrigerator, Norway's first no-checkout shopping experience - a refrigerator with computer vision that recognizes the customer and the products stocked. The AI Refrigerator, an MVP prototype executed in just three months, takes the customer through the entire purchase process without a single push of a button. It's as simple as reaching for yogurt in your fridge at home. The Blunk facial recognition payment technology recognizes the customer, unlocks the refrigerator, and processes the payment, while a neural network in Azure (with a YOLO model in backup) monitors stock levels in the fridge at any given time. Talk about shopping made easy!
The TINE Technology Lab exists to experiment, learn and spread what they've learned. TINE has identified ambassadors who are closely linked to the tech lab and capable of giving valuable feedback and guiding the experiments to provide business value. Demos are held regularly during the course of an experiment, and finally, a sharable lab report is written.
The Blunk Face Payment solution offers endless opportunities for automated cash registers, retail concepts and innovative business models. In making the payment process as fast and effortless as possible, the authentication, performed in mere seconds, enhances the shopping flow like nothing else.
The AI Refrigerator takes things even further as shopping means a customer only needs to take a product off the shelf. For Norwegian businesses like TINE and DNB it's important to be at the forefront of digital experimentation so they don't have to do new things on global tech giants' terms.
Both of these innovative services also gained a lot of interest and attention from customers and media alike.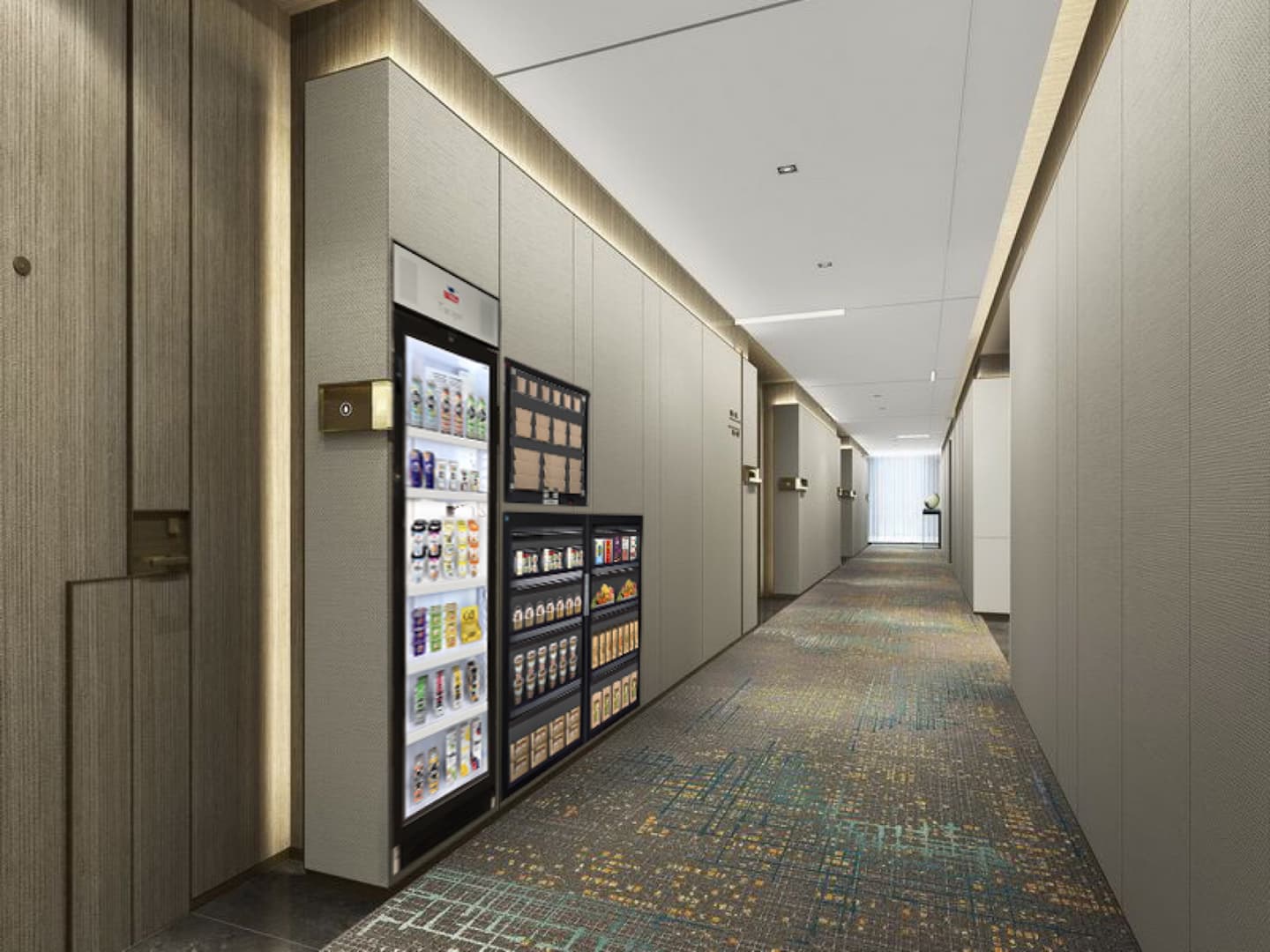 TINE SA is Norway's largest producer, distributor and exporter of dairy products. Its business idea is to use pure, natural raw materials to produce delicious, healthy food through close interaction between nature, agriculture, consumers and trade. Throughout TINE's 160-year history, the company has built the business on diligence in both technical food and production expertise across Norway and around the world.
Want to know more about this?
Get in touch
Wherever you are on your innovation journey, our services and experts can help you along the way.