Back to Case studies
Telia: Giving hockey back to the fans
We helped Telia build a service that allows hockey fans to follow the Finnish championship league and interact with their favorite teams as well as their friends and the larger fan community.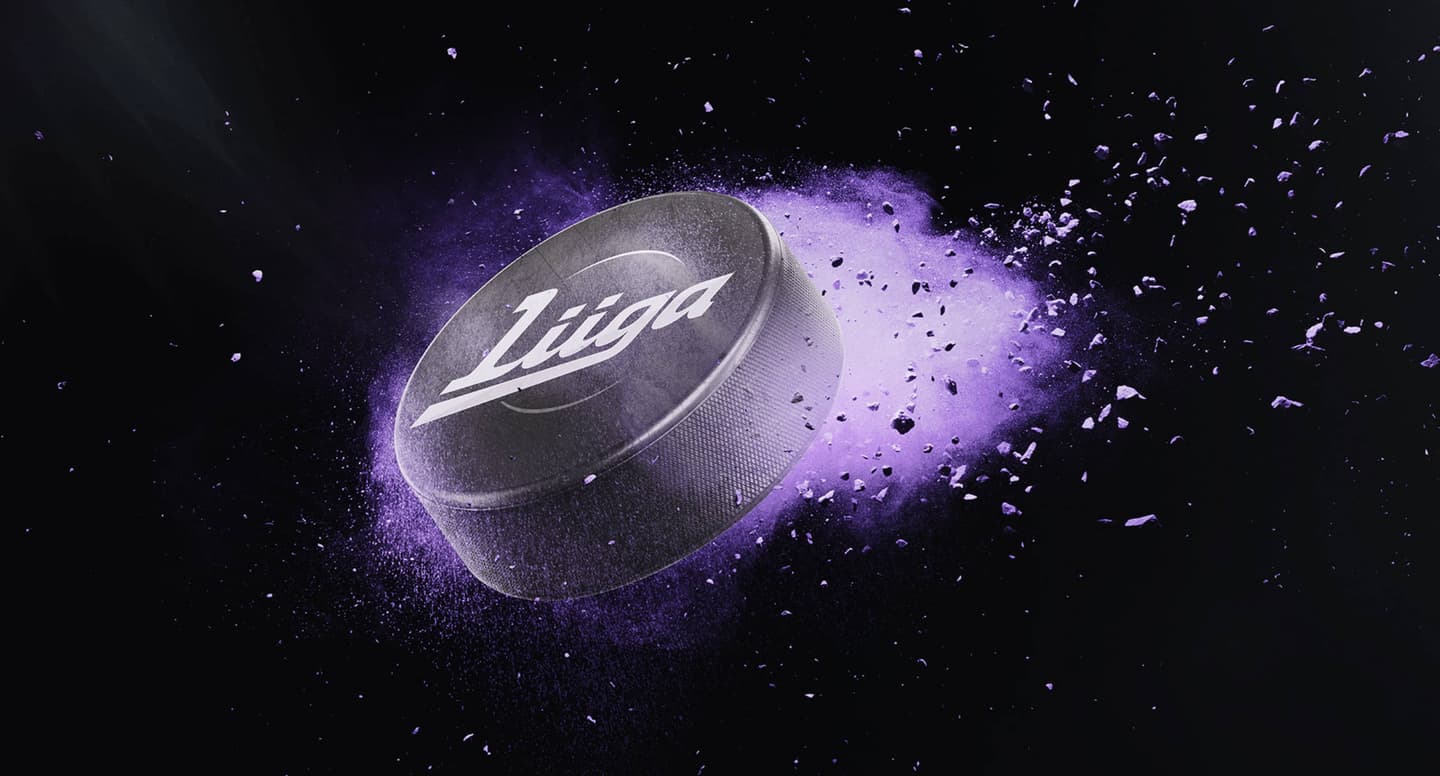 Technologies used
Kotlin
Swift
Firebase
React
TypeScript
Node.js
AWS
Terraform
Cloudwatch
As a part of the company's journey from a traditional telco to a full-blown media house, the acquisition of the broadcasting rights for the Finnish ice hockey championship league Liiga was an important strategic step. At the time Liiga's fan base was plateauing - and aging. Telia set out to reinvigorate the fan-facing side of what is one of the most prestigious hockey leagues in the world.
The goal was to give hockey back to the fans and raise Telia's profile as a provider of high-quality media content.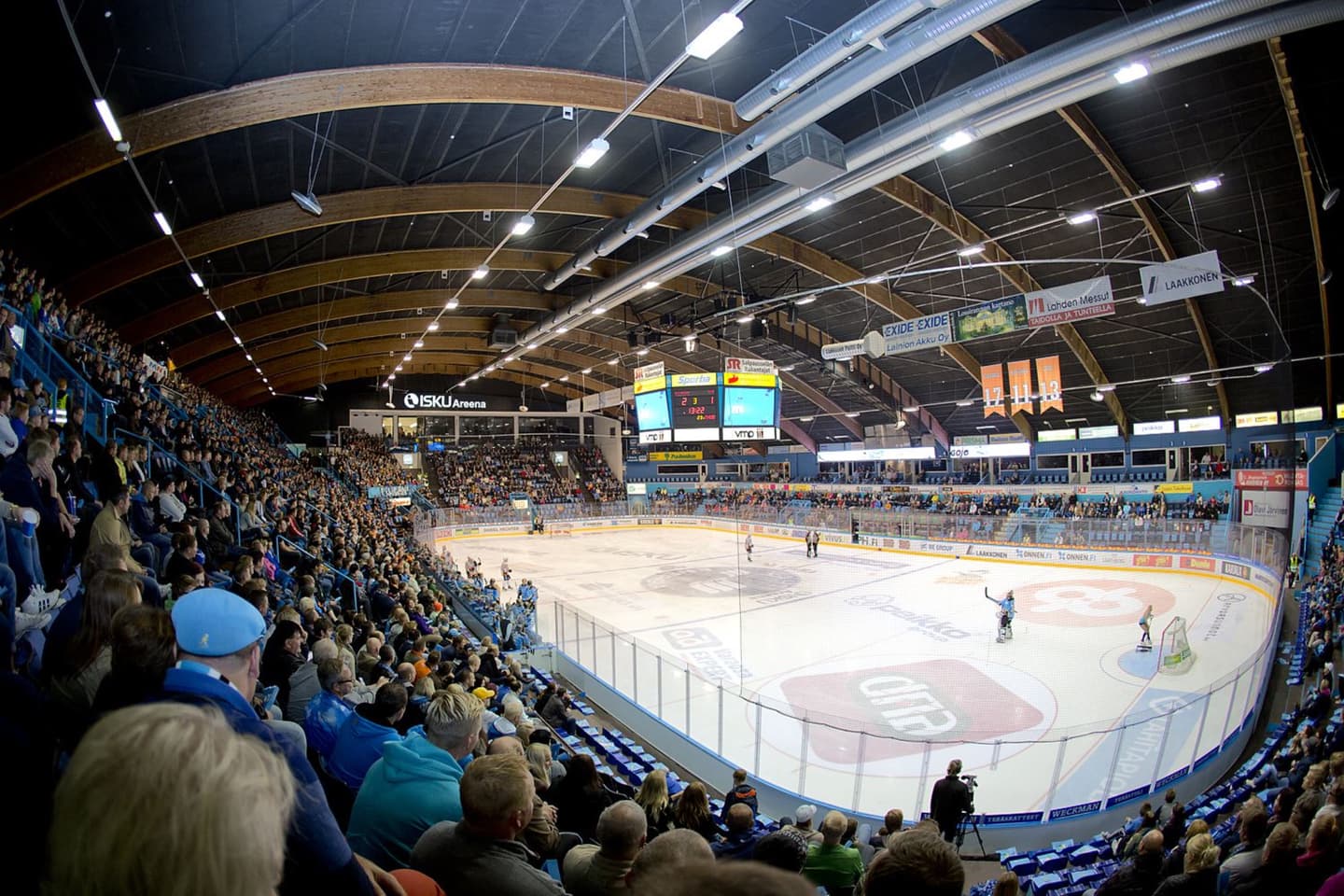 6.5 minaverage length of user session in app

97%of users have gone on to get more information about Telia TV hockey offering
Designing the new service began with a series of interviews and co-design sessions that were aimed at getting to the bottom of the fans' relationship to the game, their engagement with and passion for the world of hockey. Together with Telia's team, we set out to enhance this experience.
The core of the fan experience, of course, involved empathy - living through the triumphs and losses with their favorite teams and players. Time was of the essence, too, because hockey is a fast paced on sport, on ice and off.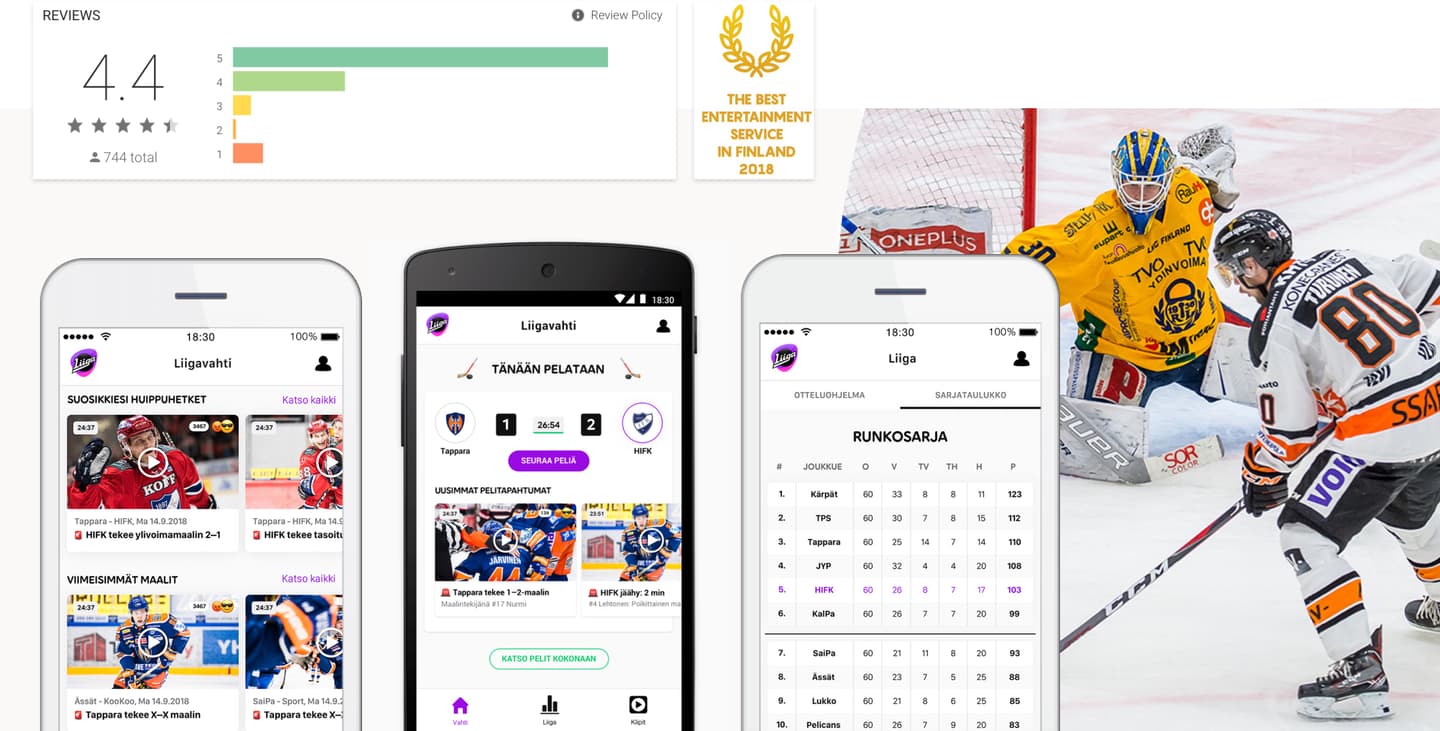 Even the most momentous events quickly become yesterday's news. Fans became easily uninterested if the communal aspect was lacking or staying tuned to events was not easy enough and supported by a rich media offering.
To help fulfill fan expectations and fan the flames of their passion for hockey, together with Telia we co-created Liigavahti, the ice hockey lovers ultimate companion. It allows fans to share important events and stats on mobile, right as they happen. Liigavahti offers rich media, an intuitive user interface that resembles the short messaging mobile apps everyone is familiar with. As a part of the social dimension, fans can react positively or negatively to events - just like they would at the game. Liigavahti puts an arena in your pocket.
Liigavahti supports organic virality by offering teams and sports media a web platform for embedding action-packed Liiga clips in articles, digital display marketing and other contexts.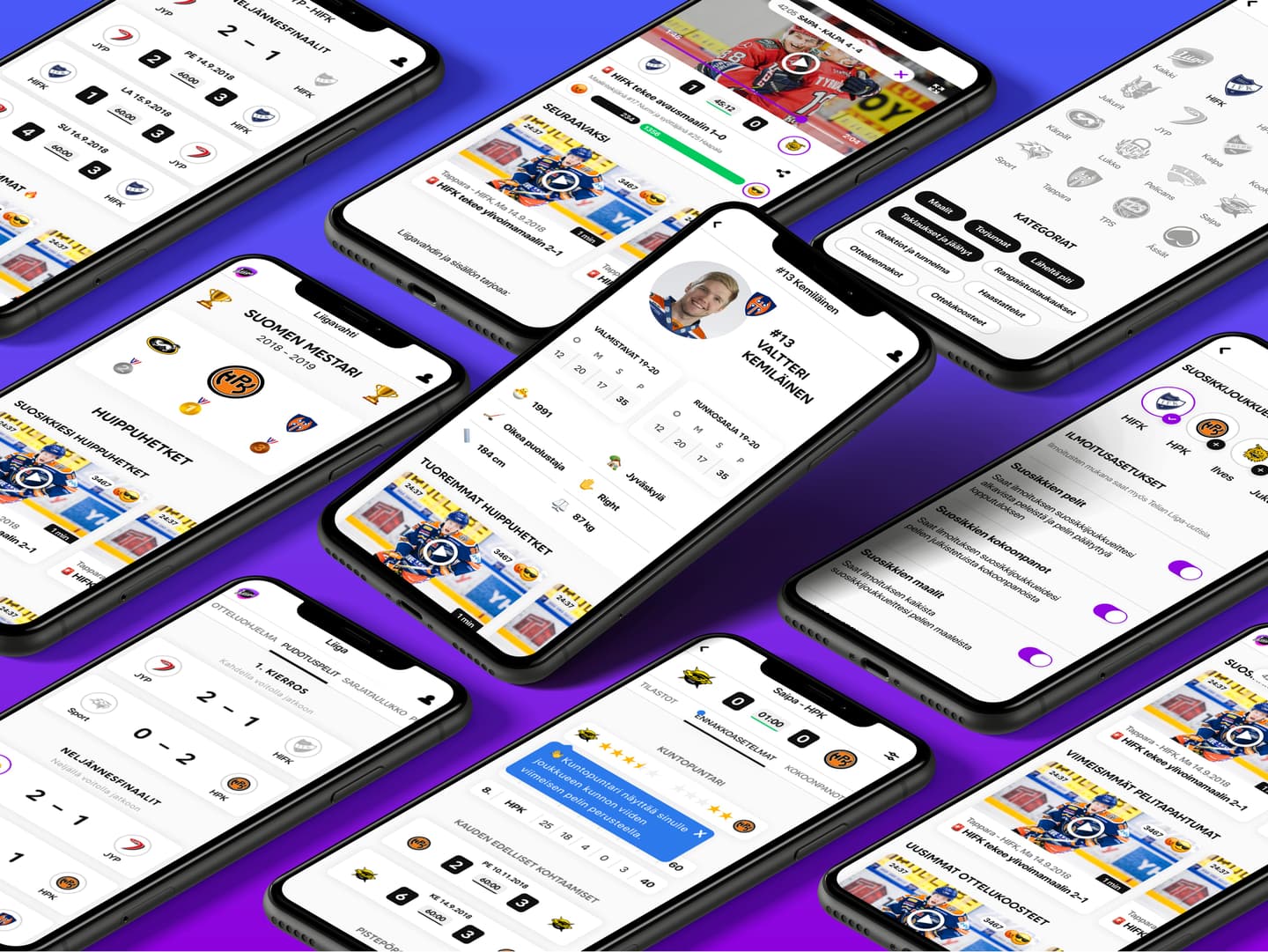 Liigavahti elevates Telia's credibility as a sports media operator to a whole new level. Liigavahti also drives sales. It's an important channel for gaining the attention of potential customers who are not yet ready to commit to a channel package and serves as an added convenience for subscribers who want an easy and quick way to stay up-to-date.
It helps the company reach not only the hardcore fans that form the bedrock of any professional sports, but also the more casual fans who are looking for an easy and convenient way to interact with their favorite teams as well as their friends and the larger fan community. Now they can do it from their pockets.
Liigavahti gives ice hockey back to the fans and puts it right in their pockets.
Telia is the New Generation Telco. With headquarters in Stockholm, the company's 20,400 experts serve millions of clients every day in the Nordics, one of the most connected regions in the world. The company was founded in 1853. Telia's turnover in 2018 was over 8 billion euros.
Want to know more about this?
Get in touch
Wherever you are on your innovation journey, our services and experts can help you along the way.