Back to Case studies
A world-class news platform drives growth
The news platform we co-created enabled Sanoma to increase market share as well as loyalty among readers, grow their subscriber base, integrate acquired news media, gain synergies between multiple news brands and get rid of multiple costly legacy architectures.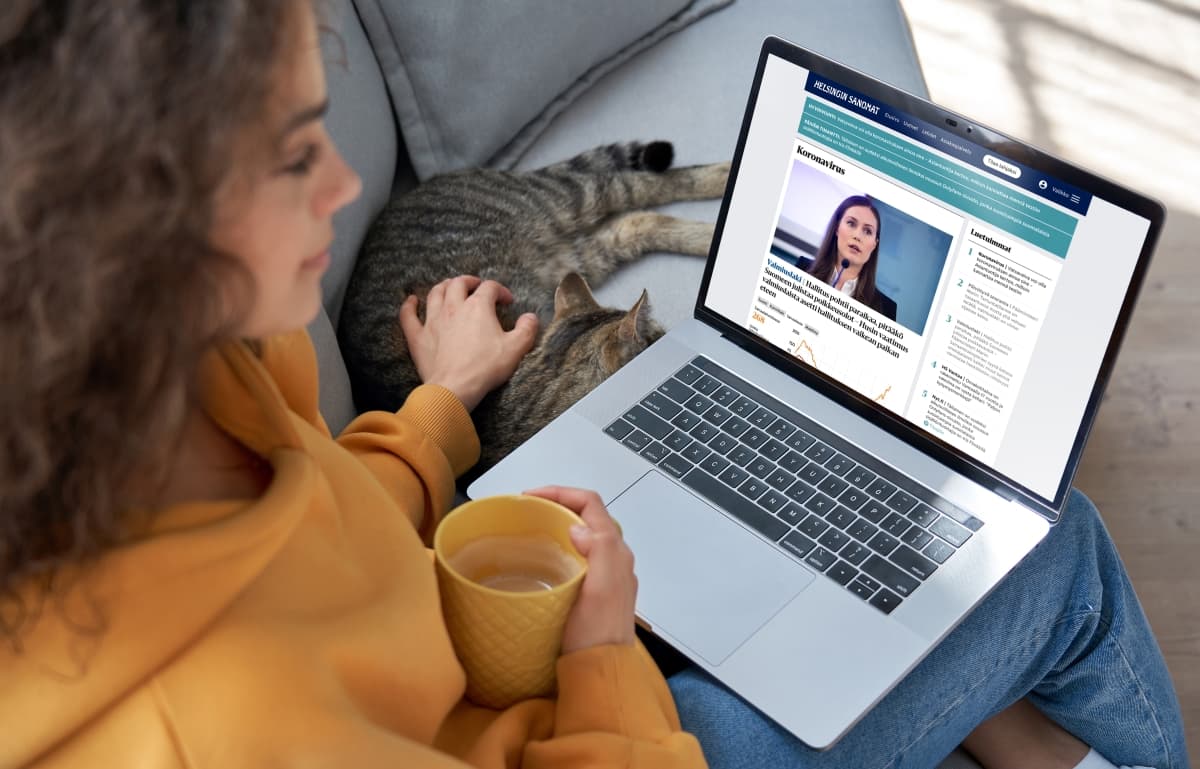 Journalism and news media have faced serious challenges and disruption in the internet era. New digital and social media and various digital content sources compete for readers' attention. The visibility of high-quality, fact-based journalism has been declining, making it difficult to obtain objective information about current affairs.
Sanoma faced a serious risk of decline in their core business, the news. Their digital capabilities were based on costly monolithic systems, with each news brand in their own silo. Key elements to improve were user experience, development speed and service reliability.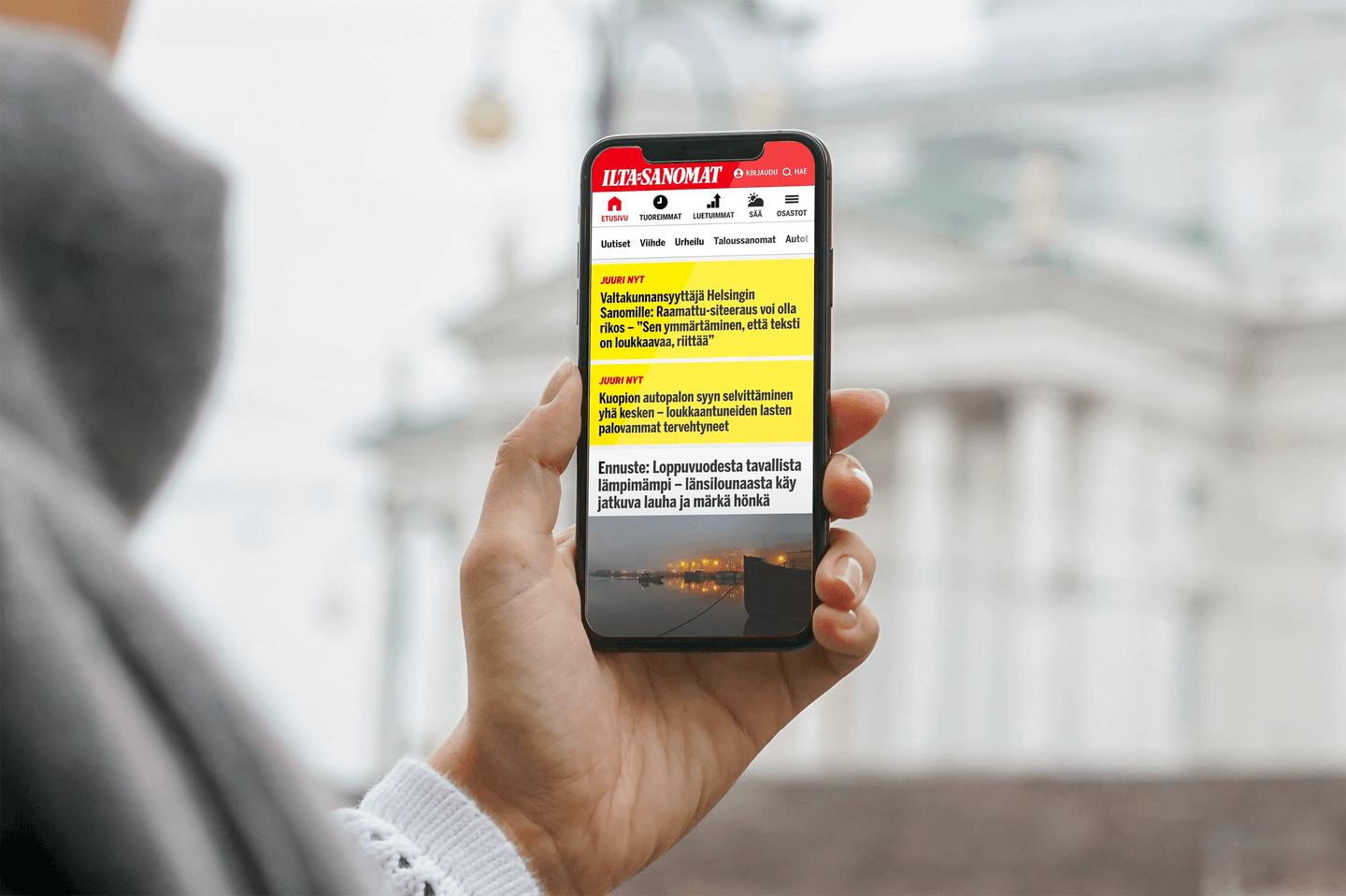 Together with Sanoma, we established a DevOps team with end-to-end responsibility for the product. The team created mobile news apps and a news site that offered a compelling UX. They also modernized the Ilta-Sanomat architecture into modern cloud-native microservices, based on open source technologies, and introduced experience-enhancing features for readers and efficiency-boosting tools for editorial teams. The improvements were implemented in incremental waves. The stack proved to be so advanced and effective, it was soon extended to serve Helsingin Sanomat, Finland's leading newspaper. Sanoma identified opportunities in leveraging the platform for further growth and acquired Aamulehti, Satakunnan Kansa and 11 other regional newspapers. The team integrated all newly acquired newspapers to the news platform in a few months.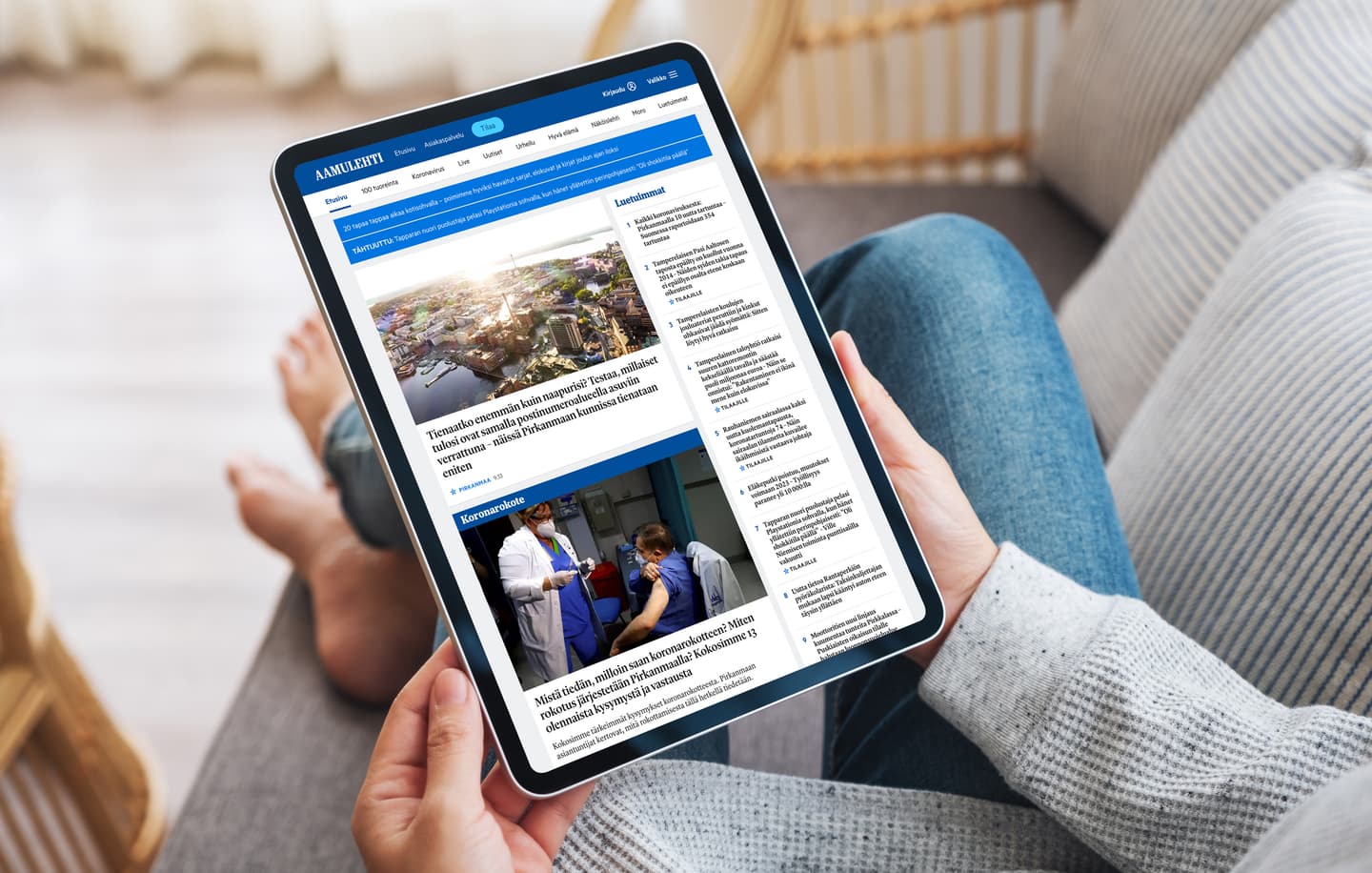 For Sanoma, fast and reliable digital news delivery is a critical capability. The platform was built to be modern, reliable and scalable. The architecture is modular and based on over 50 microservices. The omnichannel reader interface consists of mobile and desktop optimised web sites and native mobile apps. Editorial and newsdesk teams are equipped with article production and live article production tools, lane management tools and recommendation engine control tools. The platform also provides a wide variety of integrations, data collection, content repository, image service, tagging automation, content search services, commenting services, personalisation services, paywall, site admin services + dozens of other business-critical services.
Our team followed a user-centric and prototype driven design process. For example, when creating new tools for lane managers - the "front-page DJs" - Futurice's team sat next to them and created new prototype versions in swift cycles while developing the tools iteratively until the "DJ" got more than they expected, faster than they could ever have hoped.
The team utilized AWS managed services and development automation tools to maximize productivity. The technical setup provides a smooth CI/CD pipeline for efficient development operations and is optimised to adapt to heavy loads of over 4 million users. The native AWS based PaaS setup makes the development fast and the deployment process so reliable that there is minimal need for release planning. Provisioning of environments as a self-service makes the team independent from external parties. Whenever possible, the team utilises managed services to reduce the maintenance load and increase productivity. AWS based CDN, caching, load balancing and auto-scaling services make the architecture more scalable as the load is often quite high with an active user base of ~4 million users. Large data volumes are handled by AWS data streaming tools.
For high availability, the team designed the architecture to be fault-tolerant through the principles of graceful degradation and by avoiding any single point of failures. Intelligent multi-layer caching combined with CDN offers additional reliability and boosts performance in delivering content to users.
The team follows a 'full-cycle development' and a DevOps approach. They take end-to-end responsibility for design, architecture, development and maintenance, including being on call 24/7. Sanoma and Futurice continue the co-creative and evolutive DevOps style of development to make the platform better every day, frequently producing multiple production deployments per day.

The top Finnish news brands powered by the news platform:
+11 Regional Newspapers
Platform also includes popular complementary digital media services
Supersää - most used weather service in Finland
Vaalikone - candidate comparison service for public elections
Tulospalvelu - live sports results
The adoption of the news platform enabled both Ilta-Sanomat (IS) and Helsingin Sanomat (HS) to renew their user experience faster and achieve considerably higher levels of reliability and user loyalty. This enabled HS to be one of the very few newspapers in Europe to increase their subscribers and turn their business around in the digital domain. In its own business area, IS has been a clear winner in digital all along.
With proven capabilities and synergies, the new platform has created opportunities for further growth. Sanoma acquired Aamulehti, Satakunnan Kansa and 11 regional newspaper, which all now enjoy the benefits and synergies of the leading new platform in Northern Europe. The Sanoma News platform has enabled a superior user experience for readers, enabled synergies and growth, and strengthened the position of fact-based journalism in Finland.
The new modern cloud-native open source-based architecture replaced the old monolithic systems of both Ilta-Sanomat and Helsingin Sanomat and freed Sanoma from costly licenses and maintenance of physical servers. Moreover, the new architecture enables significantly faster and more efficient development. For years, the automated infrastructure with CI/CD capabilities has enabled the team to deploy changes continuously on daily basis, as opposed to the previous approach of a few large releases per year. An experienced team with solid ways of working, a modular architecture and infrastructure setup made post-acquisition integration of newly acquired newspapers possible on a very ambitious schedule.
The platform has enabled Sanoma to increase market share as well as loyalty among readers, grow their subscriber base, integrate acquired competitors, gain synergies between multiple news brands and get rid of multiple costly legacy architectures. The news services on the platform reach more than 4 million readers on a weekly basis.
Sanoma Media Finland is the leading Finnish multi-channel media company. Its newspapers, magazines, TV and radio channels, online and mobile media offer information, experiences and entertainment. Sanoma's mission is to offer Finnish media content for current and future generations. Its vision is to be the most successful and the most significant media company in Finland. Sanoma reaches 97% of all Finns on a weekly basis.
Want to know more about this?
Get in touch
Wherever you are on your innovation journey, our services and experts can help you along the way.