Back to Case studies
MOIA: Validating ride-pooling services by developing apps
Volkswagen's pioneering mobility service MOIA seeks to address service gaps between taxis and public transport by offering an attractive and ecological alternative to owning a car.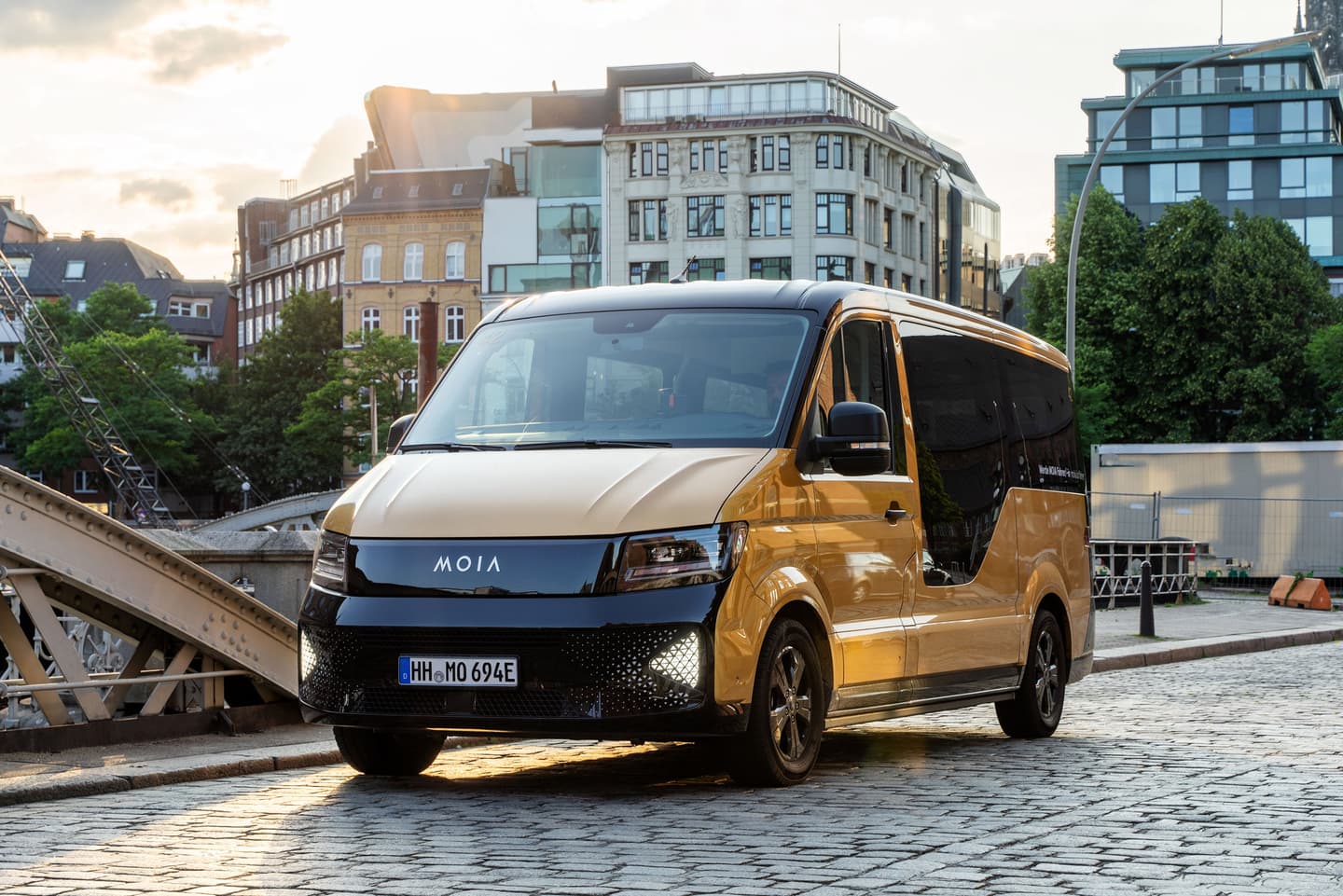 MOIA was looking for a partner to help develop and localise a ride-pooling solution for the early-stage validation of their new sustainable business model. Futurice's reputation for world-class mobile applications and experience in developing ride-sharing solutions for some companies MOIA had bought made us an obvious choice.
Futurice's agile team developed and maintained MOIA's user and driver applications during the business validation phase. The applications featured extensive use enriched map components, including turn-by-turn navigation instructions as well as route and user pick-up related overlays. Both applications were designed and built to deliver demanding real-time content in a highly usable way.
The technologies used include native Android for the driver application and Xamarin for cross-platform client applications, and both worked on AWS cloud components. By offering customers and drivers apps to use MOIA was able to validate their minimum viable product (MVP) in a real environment.
Transportation plays a vital role in society and has a major impact on how sustainable our way of life is. Services like MOIA that use technology and user-centric services to discover more sustainable ways for people to get to where they need to be will play an important role in future cities.
Cutting down on the amount of private cars on the road has a beneficial impact on areas ranging from quality of life in cities in the form of cleaner air and less congestion to the general viability of our societies. In the MOIA case, we supported Volkswagen in their effort to make mobility more environmentally sound.
Founded in December 2016 as a subsidiary of the Volkswagen Group, MOIA has its sites in Hamburg and Berlin and develops mobility solutions. Just one year after its foundation, MOIA presented its groundbreaking ride-pooling concept at the TechCrunch in London. MOIA operates in Hannover and Hamburg and is an important part in Volkswagen's autonomous vehicle development strategy.
For more details, please contact
Get in touch
Wherever you are on your innovation journey, our services and experts can help you along the way.