Back to Case studies
K-Ruoka: Award-winning retail digital services
Kesko's grocery retail division K-Ruoka wanted a solution that would make their customers' everyday lives easier. The company was also looking for a direct communication channel to inspire loyalty and grow sales. Personalised content, targeted marketing and benefits, information about their loyalty program status as well as useful information related to the home and shopping were seen as a great potential tool to reach this goal.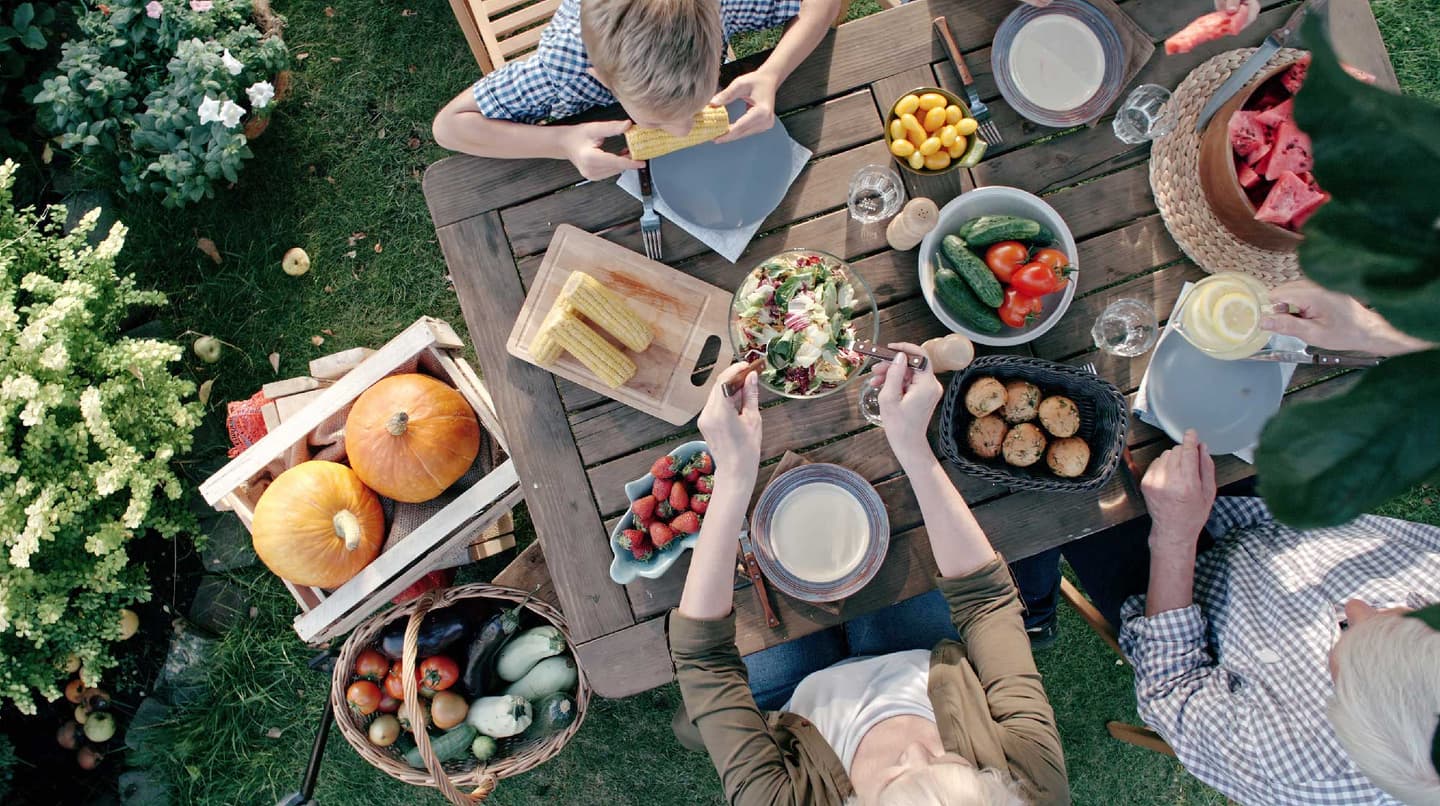 Technologies used
Xamarin
React Native
Node.js
GraphQL
Heroku
AWS
Terraform
At the same time, the team in charge of the K-Ruoka mobile wanted to change the way they work and build new services. They were looking for a partner to help them accelerate the embrace of a more modern and customer-centric mindset that drives continuous development and multidisciplinary work.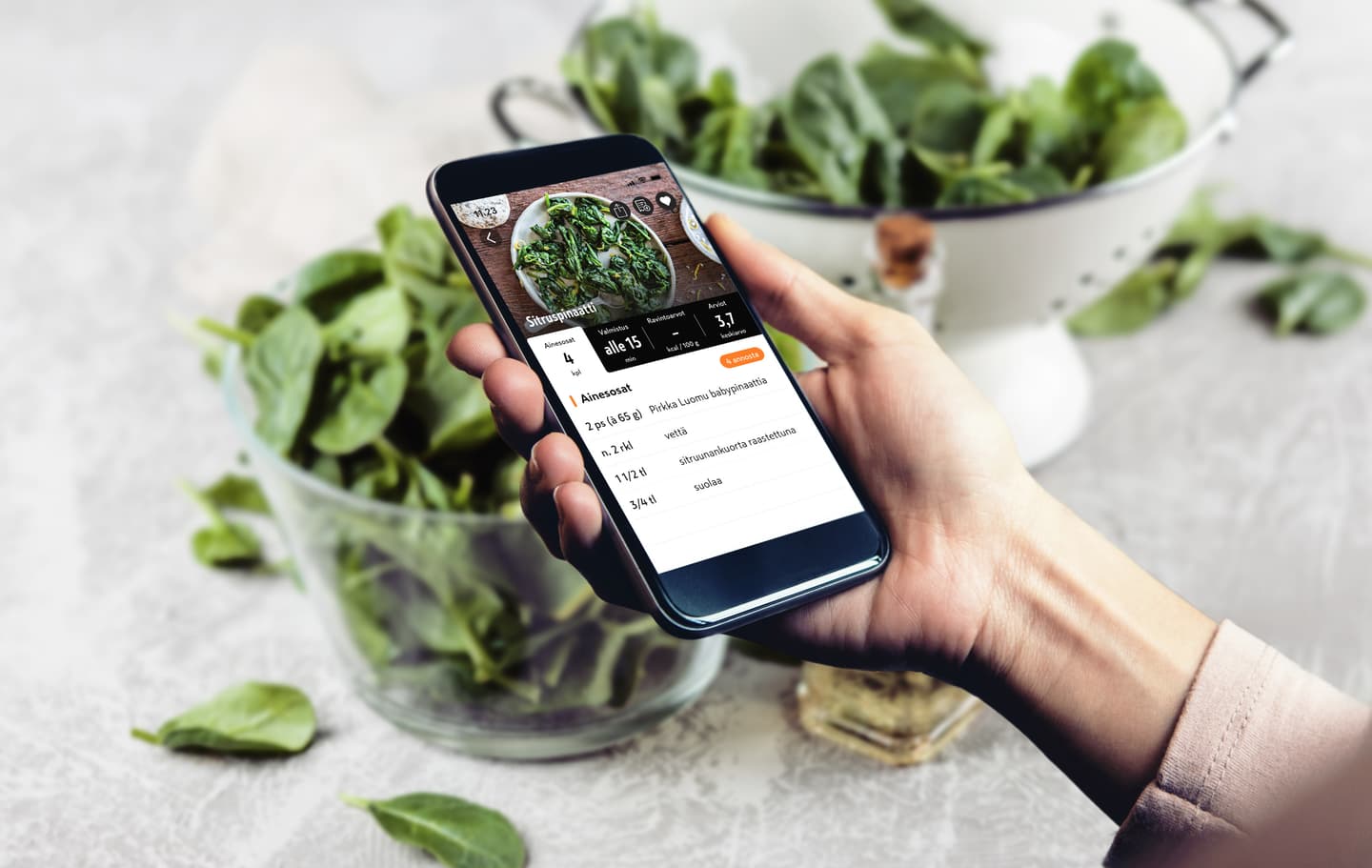 300,000active users per month

1.5 millioninstallations approximately
Kesko and Futurice employed a user-centered service design process to design the mobile app. Both end-customers and the independent merchants who run the over 1300 K-Citymarket, K-Supermarket and K-market grocery stores in Finland were involved. It was very important that the digital solution serves the needs of brick-and-mortar stores. The problems we set out to solve were continuously validated with both customers and merchants through in-depth interviews.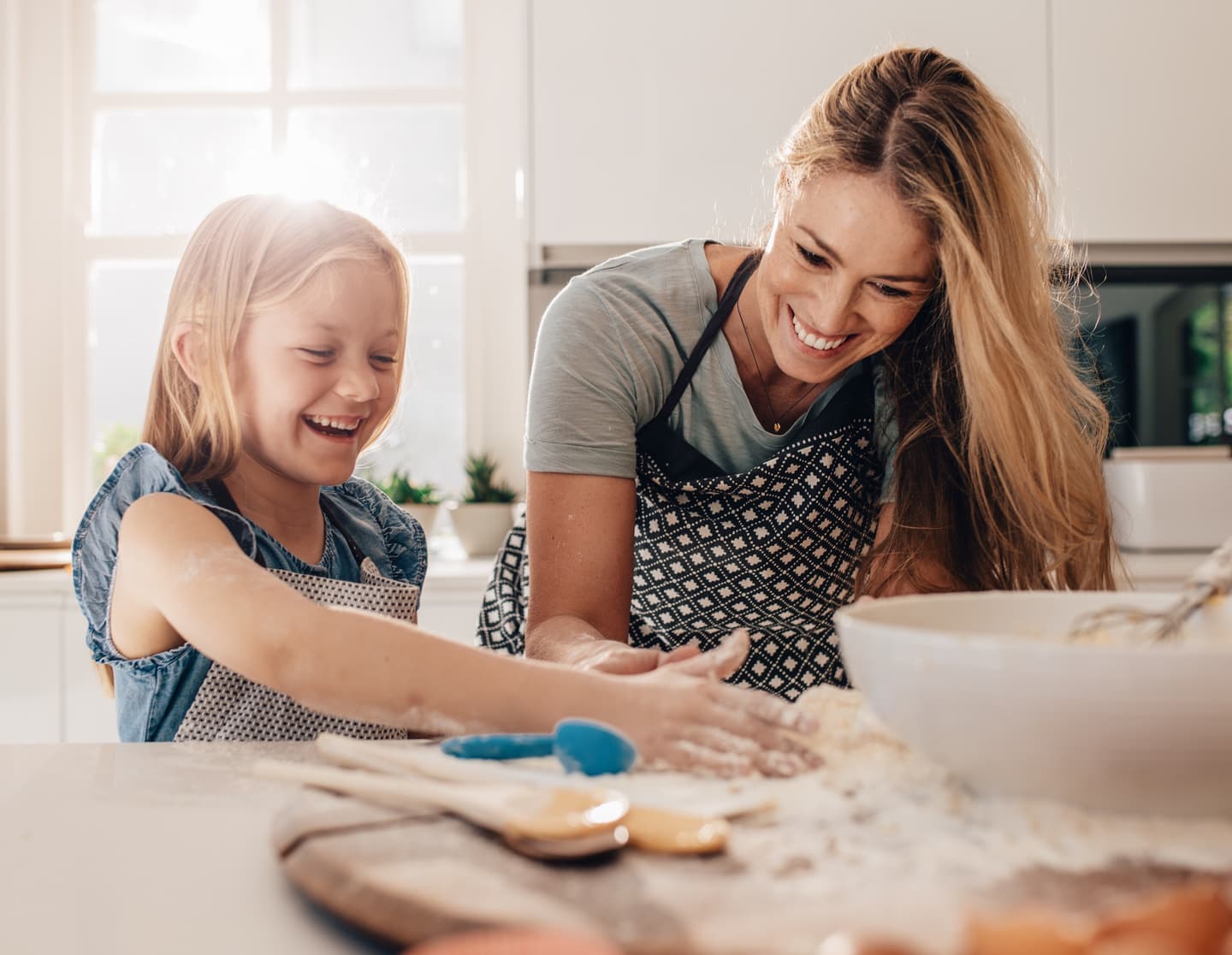 The development process as a whole presented three firsts for Kesko in a major undertaking: the project was agile, it utilised cloud services and was based on APIs and microservice architecture thinking. Changing so many fundamental aspects of a development process at once required a lot of courage and perseverance from the whole team and company, but in the end, the project brought in a whole new mindset and accelerated the development of new digital initiatives all over Kesko. The API approach used in the mobile project has also offered other initiatives with access to valuable reusable resources.
The original, award-winning K-Ruoka mobile app was designed and launched in 2015, with a beta test of 100 iPhone users. Currently, the app is tested by a group of 2000 Android users.
Since the latest comprehensive overhaul of the service in late 2018 / early 2019, the K-Ruoka mobile now takes full advantage of Kesko's ability to produce high-quality food-related content by offering users more relevant content - in addition to e-commerce and other functionalities. Articles offer inspiration for all occasions from finding a quick and healthy after school snack to organising a celebration with the suitable fare. The renewal also allows Kesko to more often activate users with push notifications, alerting them to seasonal food specialities, relevant new products and special offers.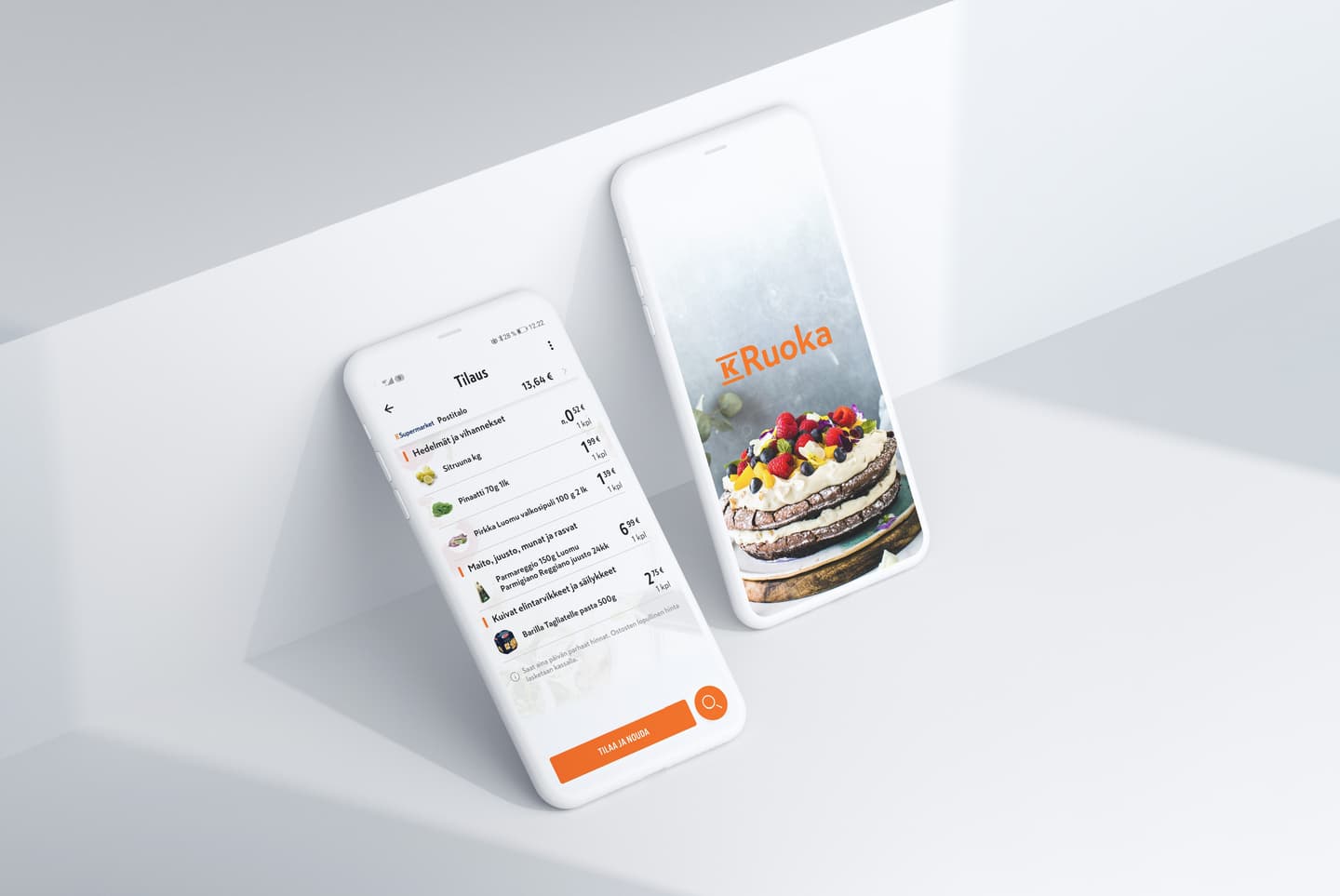 After four years of constant user-centric and agile development, the K-Ruoka app still satisfies the needs it set out to fill by providing customers with information, offers and inspirational recipes. Over the years, it has also evolved into e-commerce solution and an in-house media that offers Kesko - traditionally one of the major buyers of media space in Finland - with a powerful content marketing platform they can use to distribute the high-quality content they produce for other channels - and have for decades. As an added bonus, it's a media that customers take almost everywhere they go.
People who have installed the app and use it every week seem to spend more money at K-Ruoka grocery stores than those who have installed it, but are not active users. This indicates that the app helps the company's best customers make their everyday lives a little easier.
The success of the project has served as a great starting point and inspiration to change the way services are developed at K-Ruoka and in other areas of the Kesko Group, too. It had an impact on the mindset all through the organisation and started the process of bringing in an agile, continuous, iterative and customer-centric approach to service development.
The K-Ruoka app is also one of those rare projects where everyone working on it is also a part of the target demographic. It really is an app for everyone!
Kesko is a Finnish listed trading sector company. Kesko operates in the grocery trade, the building and technical trade and the car trade. Its divisions and chains act in close cooperation with retailer entrepreneurs and other partners. The K-Group's strategic objective is to provide its customers with the best omnichannel customer experience, best digital services and a comprehensive e-commerce offering. It has approximately 1,800 stores engaged in chain operations in Finland, Sweden, Norway, Estonia, Latvia, Lithuania, Poland and Belarus.
Want to know more about this?
Get in touch
Wherever you are on your innovation journey, our services and experts can help you along the way.