Back to Blog
Working at Futurice: Learning and improving together on our design system craft
Futurice's internal product design community recently organized a full-day remote workshop on design systems – an area we have been working on with an increasing number of our clients. This blog post takes a look at our main discoveries on how workshops and other community activities can strengthen design teams and further improve the quality of our work in future design system projects.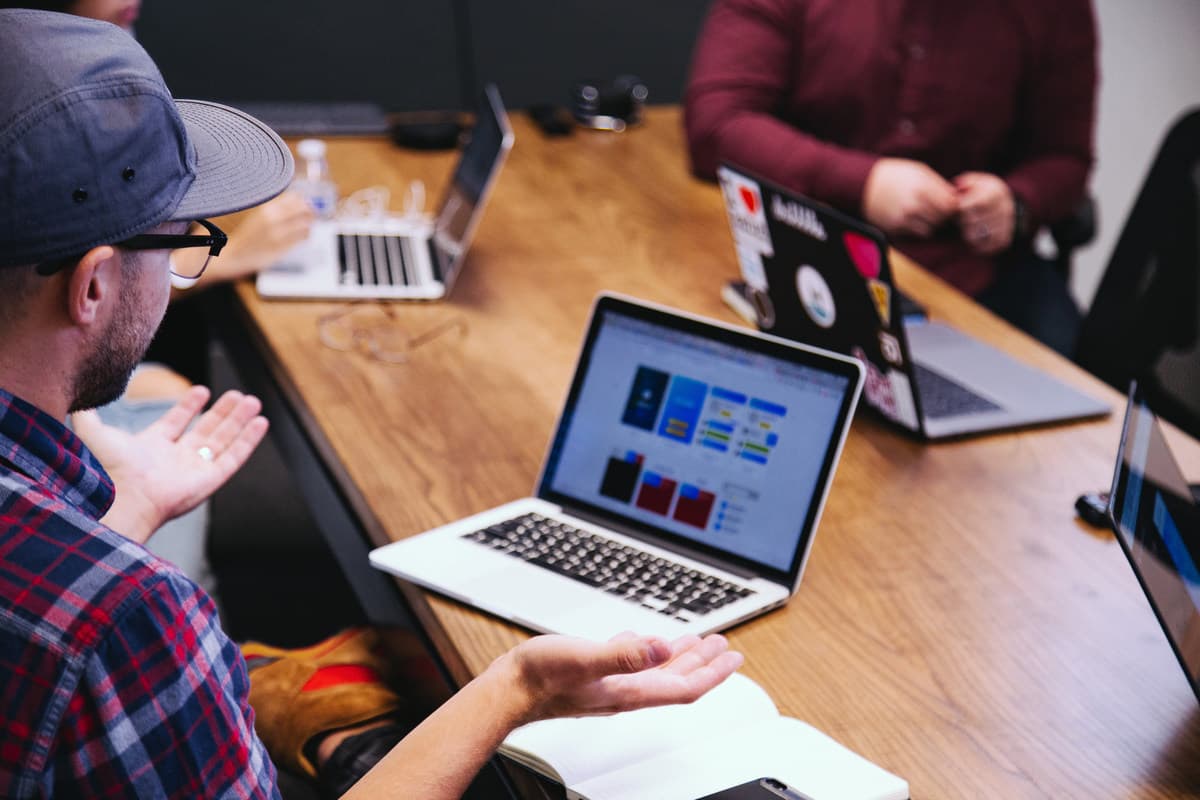 Why design communities, focused topics and interactive activities are important to design professionals and teams
The designers at Futurice are used to organizing and facilitating workshops to co-create and solve problems with our clients – in fact, it's one of the most tried and tested ways of working in our toolbox. We have noticed that working on client projects makes it easy to get tunnel vision as there is a tendency to get partially detached from the rest of our internal design community. But at the same time, we also learn a lot from project work.
In the middle of our clients' ongoing design projects, it is important to remember to slow down, look up and reflect on why we are doing what we're doing, what we are learning and how we can increase our impact even further. This is why our craft community meets on a bi-weekly basis: to grant us a short break from project work and allow us to instead share and reflect on which areas of our craft are going well and which could be improved upon.
The three most important benefits of having a design community
Based on years of our active internal community-building efforts, we have established a deep understanding of the benefits of having a design community (or any other community focused around a specific theme or area of expertise, for that matter). From our perspective, these are the most important ones:
An improved sense of belonging. Working as consultants can sometimes feel like working in a vacuum. But by investing a sprinkle of effort, patience and time in internal activities focused on desired topics, we can increase our sense of belonging and reassure ourselves that we're part of a greater purpose.

Sharpening our skills and knowledge. There are bottomless wells of knowledge trapped in the minds of us all. By getting together and asking the right questions within the team, we can easily share tricks and experiences we've gained from project work.

Staying up to date. To have a successful career in tech – and in fact just to be able to compete with our competitors – we need to constantly be on our toes in terms of new technology and software as well as design team empowerment.
A recap of our design systems workshop
Last year, our design community at Futurice Germany got together and collectively voted on topics where we wanted to improve our execution – and this time, design systems won. We decided to host a full day workshop on the topic, aimed at both Futuriceans and our clients.
The workshop – organized by Jonathan Bölz and a supporting team – included a sharing session on what design systems really are and what their heritage is. The main focus, however, was on learnings and outcomes from finished design system projects with our clients.
How design systems can build bridges between design and development
Daniel Kurfess from zestlabs.io presented his concept Lean Design System, which is a set of modular tactics that enables even small organizations to adopt a systematic approach to team-based product development.
One of the key insights from Daniel's presentation was that building design systems means establishing a shared language. In the context of Lean Design System, this language is referred to as design codification. It is the belief that all aspects shaping digital products should be defined as code, versioned, and collectively owned.
Design system experiences, anecdotes and controversies from the expert point of view
The last part of the day was reserved for an expert panel discussion in which internal and external experts discussed design systems and several common controversies (though our very humble panelists respectfully declined the honorary title of "expert").
The overall topic of the panel discussion was design and development collaboration – an essential yet demanding aspect of successful design systems. The panel also dived deeper into the controversy that designers risk experiencing reduced space for creativity when working with established design systems.
What's next, and how could you learn together with us?
Following our workshop, we've now successfully wrapped up the topic of design systems as a focused topic for our internal product design community at Futurice, and we'll be moving on to another topic next. Naturally, we'll also keep soaking up our recent learnings, gearing up and crafting design systems in co-creation with our clients.
Futurice is rapidly expanding, which means that we are always looking for new talent to join our design community. There are multiple open positions both within service and UX/UI design at most of our offices.
Given our aspiration to be the ultimate learning platform that empowers people to become a better version of themselves, we believe that diversity, equity and inclusion are paramount to our company's success. We seek to recruit, develop and retain the most talented people from a diverse pool of candidates. We welcome applications from everyone, regardless of their race, religion, national origin, sexual orientation, gender identity, age, medical condition, or other non-merit factors – we care for each other, and we'd be thrilled to welcome you home as well.
Check out our open design positions here!
Further reading on design systems
Lean Design System documentation: https://www.leandesignsystem.org/
Petter Jakobsson

Senior Designer