Back to Blog
Teemu Moisala has been appointed as the new CEO of Futurice as of May 1st, 2018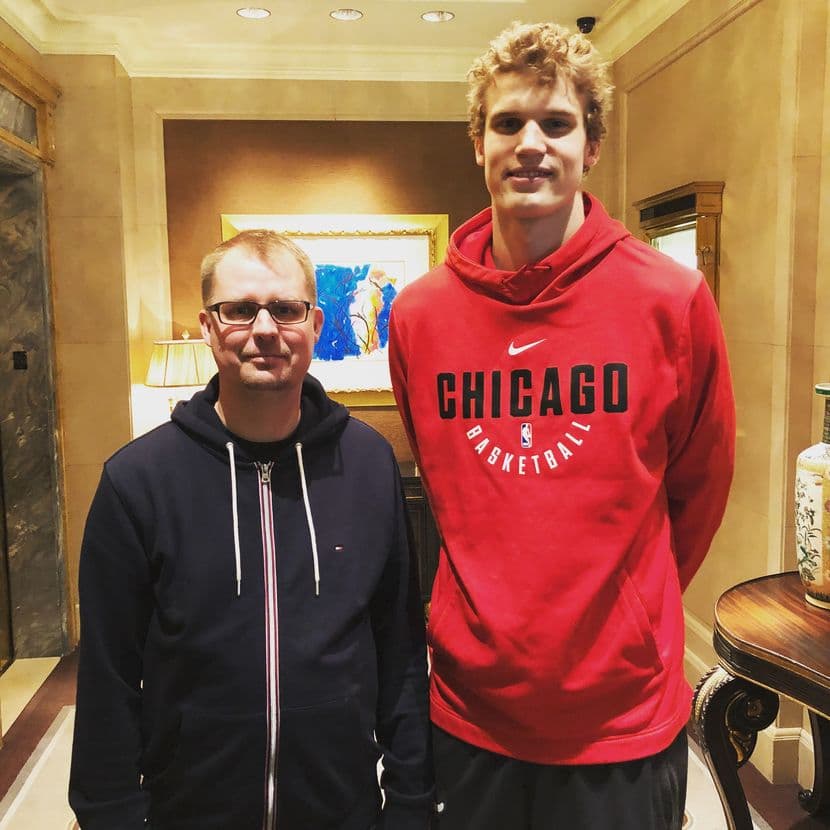 Teemu Moisala (left) next to rising Finnish NBA star, Chicago Bulls rookie Lauri Markkanen in New York. If you've met Teemu before, you know he's not a short guy. Photo from Teemu Moisala's personal archive.
Teemu has served in various business leadership positions at Futurice since 2007, most recently as Managing Director for Futurice Finland. He has played a key role in building Futurice from a 30-strong agency to an international company that today employs nearly 500 people, and driving the company's international expansion by helping establish its first overseas office in Berlin.
With his track record, Teemu is ideally placed to lead the next chapter of Futurice, in which we will focus on strengthening the company's global reach and relevance, to help us cater to the growing and evolving needs of our clients around the world.
"Change is good. Teemu was the first option to be considered for the CEO position, and the Futurice board was overjoyed that he was willing to step up. I have known Teemu both personally and professionally for more than a decade, and I know his style of leadership is exactly what Futurice needs in the coming years," says Tuomas Syrjänen, who is stepping down after serving as CEO since 2008.
Following his ten-year tour of duty as CEO, Tuomas will stay at Futurice and focus on further developing the company's capabilities and service offering around Artificial Intelligence – one of the most important emerging trends today for companies across several industries.
In addition to building our own expertise, Tuomas will strive to simplify and demystify AI and help clients figure out how it can be applied in their context and bring new value to their business. One example of the work Futurice is already doing to pursue this goal is organizing dedicated AI breakfast events for corporate leaders – by the way, the next one will be organized at our Helsinki office on March 14th.
"I am incredibly excited about the opportunity to contribute to co-creating the future together with our forward-thinking clients and the best talents and brightest minds in the industry. The world around us is in a state of constant change, and we as a company must also evolve in order to stay ahead of the curve. There will always be the next big thing – and spotting and mastering it before the competition takes a lot of effort. But if someone has what it takes, it's this crew," Teemu Moisala says.
As CEO, Teemu will be responsible among other things for leading the company's sustainable growth, identifying new markets and opportunities, and continuing to drive our company culture. His follower as Managing Director for Finland will be selected and announced during March
Pekka Lehtinen

Head of Content