Back to Blog
What we learned by teaching others how to use our IoT kit
Last week we covered a lecture hall at London's City University with post-it notes, pinned up some ideation canvases and gathered together with 45 bright MA students studying Human Computer Interaction Design to develop some imaginative concepts for the next generation of smart cities. We used our very own open-source IoT service kit, a 3D-printed board game we designed to help generate ideas and bring domain experts out of their silos to co-create user-centric IoT experiences.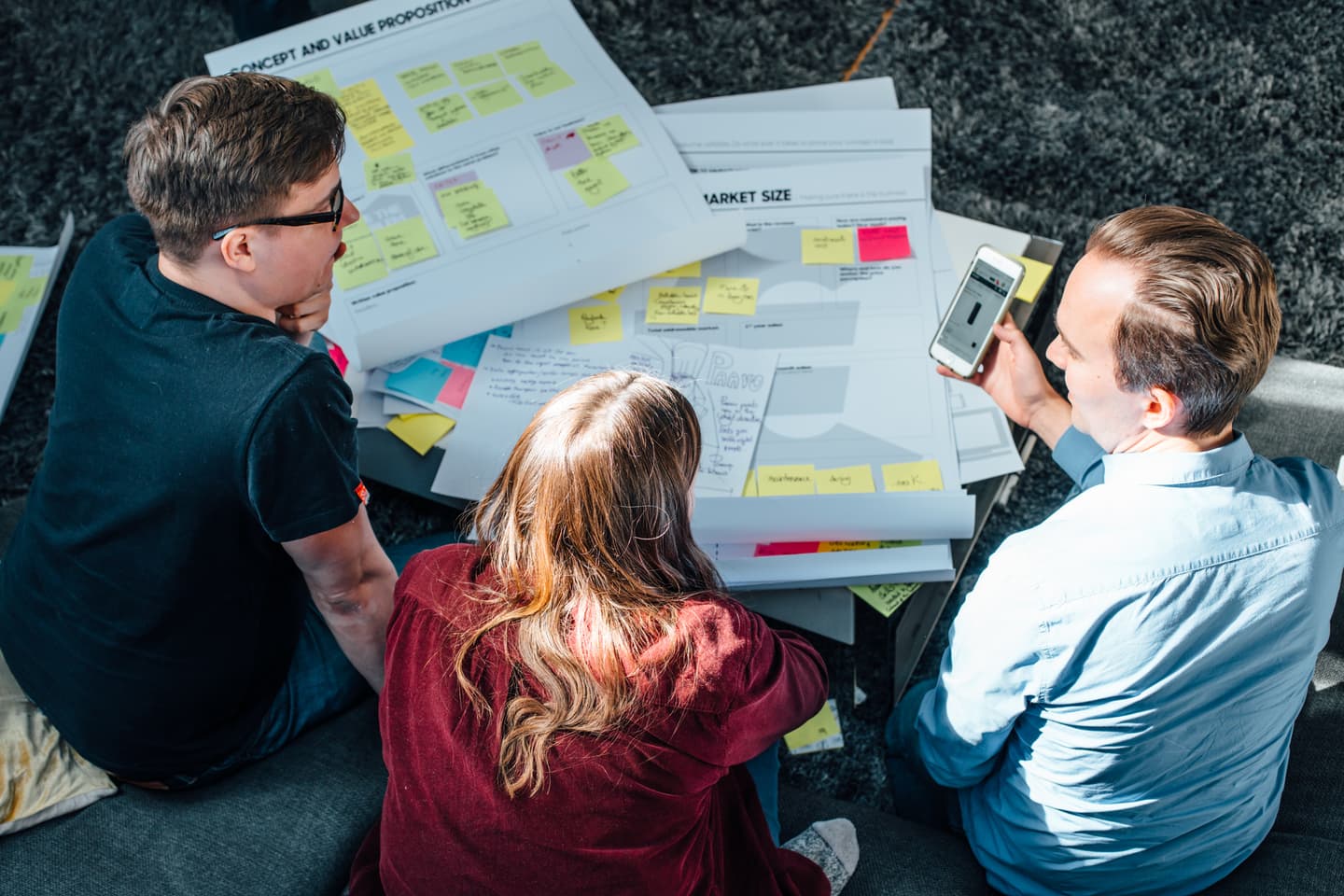 We'd been talking to Alex Taylor, Reader in Human Computer Interaction about how we might work together, he explains: "What we've been really working on with the students is how to develop a space for thinking creatively. We've put the students in the unusual (pedagogical) situation of having to work things out for themselves, of having to be creative and use their imaginations. This has been difficult for some with their experiences in more conventional learning environments that are much more procedural and structured (think the usual bookwork and exams in classroom settings)."
For Futurice, this was a perfect challenge, and something we're used to facilitating with groups of many different types and sizes. We continually test and refine and learn more about our own abilities by teaching others.
To get the ideation session moving, we needed a persona. Together, we came up with 'Chung', a busy 35-year-old professional living in East London. Each student group was then tasked to identify the places Chung might frequent the most, then to explore how IoT solutions might alleviate pain points and in those places.
Some very creative ideas were conceived, a few focused on improving Chung's health and wellbeing by streamlining his daily routine using tech, some From skipping on long queues at the pub with self service, to sound-cancelling windows and walls that filter out urban noises – the students produced some exciting concepts during the ideation phase.
– Alex Taylor, Reader in Human Computer Interaction London City University
Although we came to City University to teach the students how to use our tools, we also ended up gaining additional insight into exactly how our tools work and came away thinking about fresh opportunities to use our IoT service kit.
Here's what we learned:
Tech buzzwords come and go, and for some 'IoT' might feel like yesterday's news, but IoT is not dead. Whatever the terminology, it is certain that we are moving towards networked ecosystems. Whether it's in our home or a smart city, the solutions that emerged during this workshop highlighted endless opportunity to develop connected service solutions that harness sensors.

There is never one way to solve a problem. At the end of the workshop, the professor encouraged students to imagine other routes to frame the problem and approach the solution, reminding us how rigorous design means relentlessly challenging your way of thinking, the tools you use, and the value of bringing in multiple perspectives.

What about the business needs? There is a need to focus more on business cases - once an idea is developed around a user, how do we ensure that is fits within business needs and strategy?

Time is of the essence. In just three hours we were able to produce hundreds of exciting solutions around our persona, with some very well-developed concepts. Time constraints kept us from exploring their full potential. Maybe next time!
Talk to us about using our IoT kit with your organisation: giuliana.mazzetta@futurice.com
Read also: 7 design principles for IoT
Giuliana Mazzetta

Business Designer