Back to Blog
How to get remote onboarding right
I've had about ten first days at a new job during my career, with different positions, sites, and internships. One started with brunch & bubbly, another one with me having to assemble a desk so that I'd have somewhere to work. Onboarding plays a crucial role in welcoming new employees and helping them start their journey at your company on a positive note.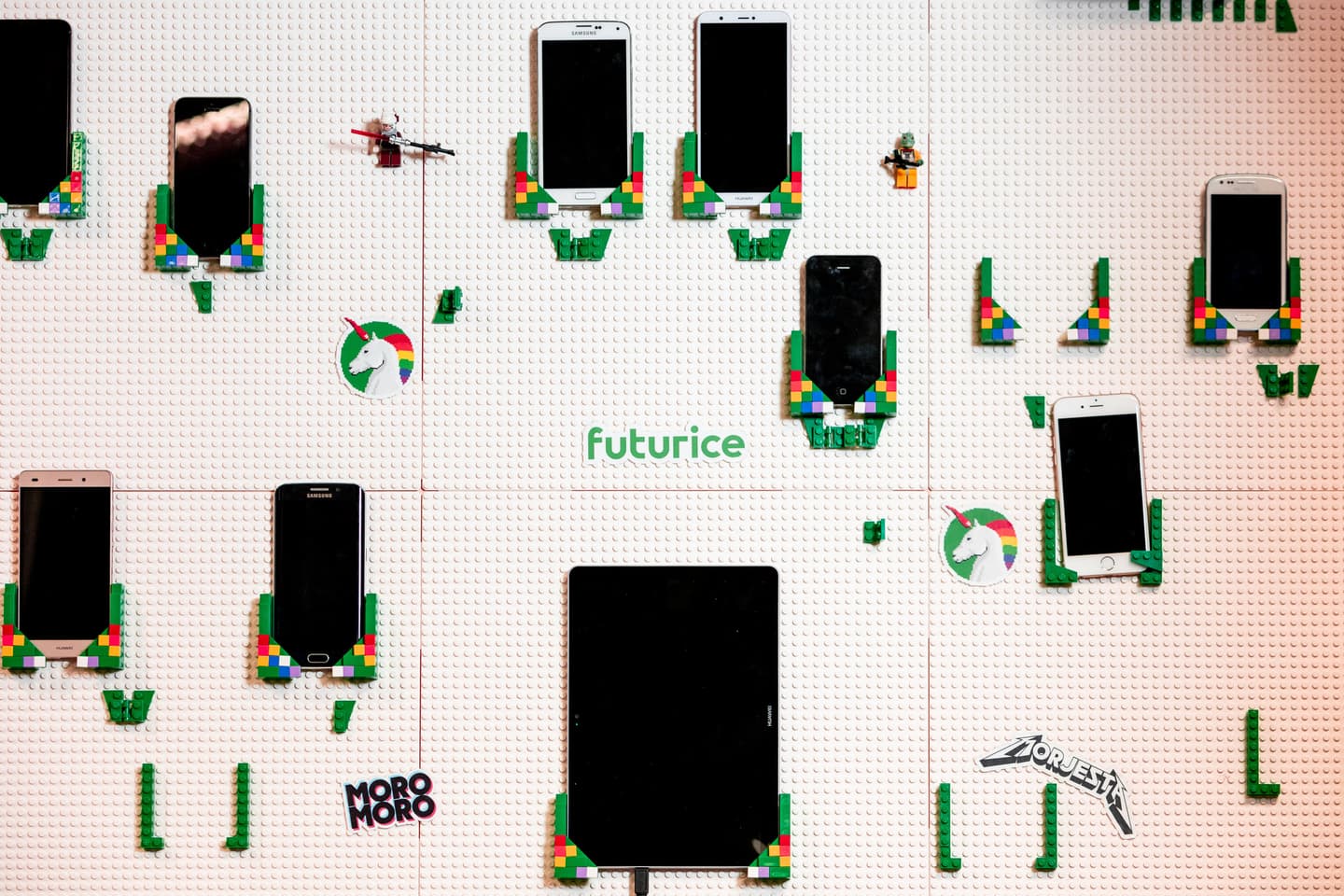 It also ensures more consistent services for clients and helps in team building. In a network organisation like Futurice, the social aspect of onboarding is even more critical, as our social capital is the capital that the company has. Remote times make onboarding more challenging: the feeling of community is harder to achieve, and there's less room for last-minute changes when we're limited to online communication.
Still, my first weeks at Futurice have been great.
Nailing it
Based on my experiences over the last weeks, here are some very practical (and some philosophical) tips for how to make remote onboarding and onboarding, in general, a delightful experience for a newbie.
Ensure that the essentials are there: a computer, a schedule of the first day(s), and a number to call if something unexpected happens. A simple checklist helps ensure that these are delivered. I picked up my new laptop from the parcel locker in the convenience store next door, received a detailed schedule for the first three days in the email the previous week, and was reassured that the Human Care team would help me with any questions I might have.
Always keep the video turned on for video calls. I've always been an advocate for using video, but especially now that the only way of interpreting others' reactions is through video; seeing others in the room makes you feel safer and more comfortable. Most of the interaction during the first three days was through Google Meets, which meant that that's where I met my new colleagues, fellow newbies and instructors.
Make sure your onboarding is in line with your company's values. Seeing the company values everywhere in a concrete fashion makes me happy. Futurice is known for its great culture, but I was still impressed by how every presentation or workshop we took part in reflected care, trust, transparency and continuous improvement. As remote work can reduce interactions the newbies have, extra effort is needed to help them believe and internalise the values. For example, the tips listed above reflect care very well, showing us through the newest financial statements shows the trust and transparency, and helping us start on our growth plans already on day two communicates the idea of continuous improvement concretely.
Automate the humdrum stuff. Digital solutions such as the Donut app on Slack can help you there. It's an automatic reminder that nudges the newbie in Slack once a day to remind them about sending their tax card to the payroll, reading a helpful article on the intranet or checking out a fun Slack channel. It's good to have the reminder where it counts: as a more significant portion of the communications happens on Slack than face to face, it becomes a more valuable channel for the reminders.
Finally, and perhaps surprisingly, remote onboarding also creates new opportunities. A major one is the ease of meeting people. A newbie can just jump on a video call with a colleague for 20 minutes to get to know each other, no matter where they're based or whether they work at the client's or not. That's why I've created a personal project called The Great Networking Challenge of 2021, a semi-serious gamification of growing my network at the company with the help of an Excel sheet and an in-house app called BubbleBurster that helps by suggesting people who know about Swedish, NoSQL or D&I, for example.
When the "new normal" arrives...
I've onboarded at Futurice twice: as an intern and as a full-timer. I love some things about it, and many will work when we return to the office, too.
Continuing from the values, the simple fact that the company culture and topics like DE&I are an overarching theme in the onboarding and not just a mention on the final slide of another presentation speaks volumes about their importance. For example, we went through difficult topics such as equity and psychological safety with discussion and real-life examples. Like said, social capital is the capital here, so supporting the way we build social relationships and interaction makes sense.
Furthermore, having a well-planned and organised onboarding process means that the presentations link together, reference to the same strategic objectives, values and mission statements. The cognitive load required of a newbie is always a big one, but making sure that the presenters know and understand each others' topics can help make sure that it doesn't get overwhelming. If there's repetition, it's intentional.
One structure that I'd like to highlight is the Futubuddy, a separate support person that the newbie is introduced to on their first day. The Futubuddy helps with practicalities, such as using different software and becoming a part of the community. We all have supervisors, opportunities to get a mentor, our own tribes, and competence groups, but having a designated Someone unrelated to one's performance as an employee can make a big difference in having the courage to ask the right questions. So far, my Futubuddy has:
walked me through the specifics of hour logging,
discussed their projects with me to give perspective on my future work,
given me tips about where to buy the best plants around here,
been an all-around nice and reliable person.
Onboarding is a constant work-in-progress
Onboarding, as any people practice in organisations, is always a work in progress. Whether you and your colleagues are face to face or sitting at your living room sofas, it's good to think about the goals you're trying to achieve with the onboarding process and ask for feedback to validate whether it's working. Less surprisingly, that too is done well here at Futurice. Like any people operations professional knows, great onboarding - no matter if remote or face to face - makes a difference, as first impressions are (usually) only made once
---
Do you want to experience this onboarding firsthand? Check out our careers page and consider applying for a job. And if you'd like to work remotely, but stay close to the action, checkout our Remote Openings for Finland.
Rosa Nylén

Strategy and Culture Consultant